2
Campsite

matches your search
Campsites

match your search
Shall we refine the search?
Looking for a camping holiday by the seaside?
Snuggled between the famous salt marshes and the Brière Natural Park, the medieval city of Guérande is infused with a certain magic. Close to the Atlantic coast, it has a strong Breton heritage that will appeal to history buffs. This is a real highlight of the Loire-Atlantique region, not to be missed on your holiday!
We'We've selectively chosen our campsites in order to give you the best possible stay. They're close to the beaches and the ocean, but they also have a covered and heated indoor swimming pool for your pleasure. Come to the Loire-Atlantique for a relaxing, chilled-out holiday with your family or an action-packed adventure with your partner and friends! Book your mobile home rental near Guérande and get ready to take a breath of fresh sea air.
2
Campsite

matches your search
Campsites

match your search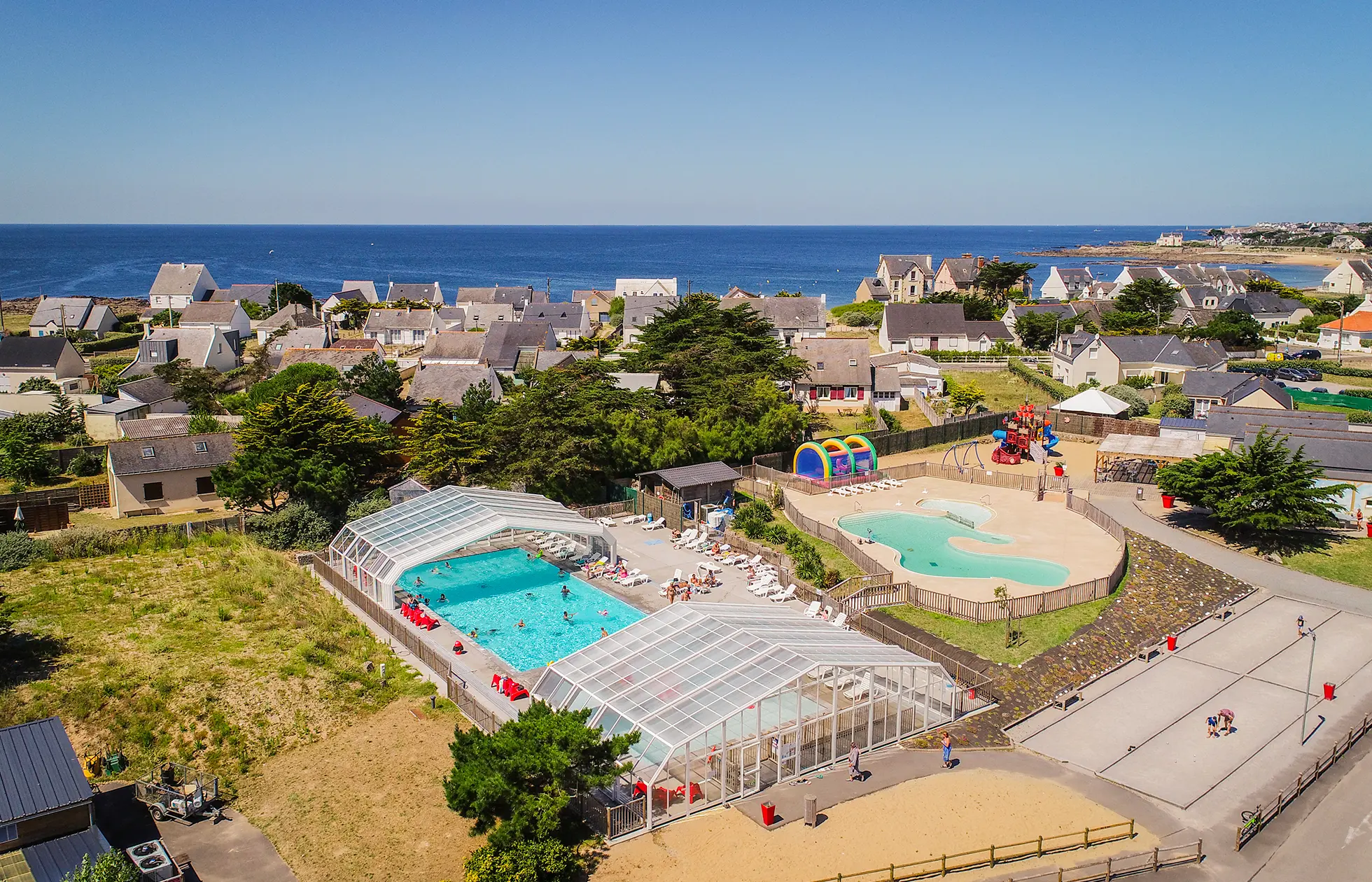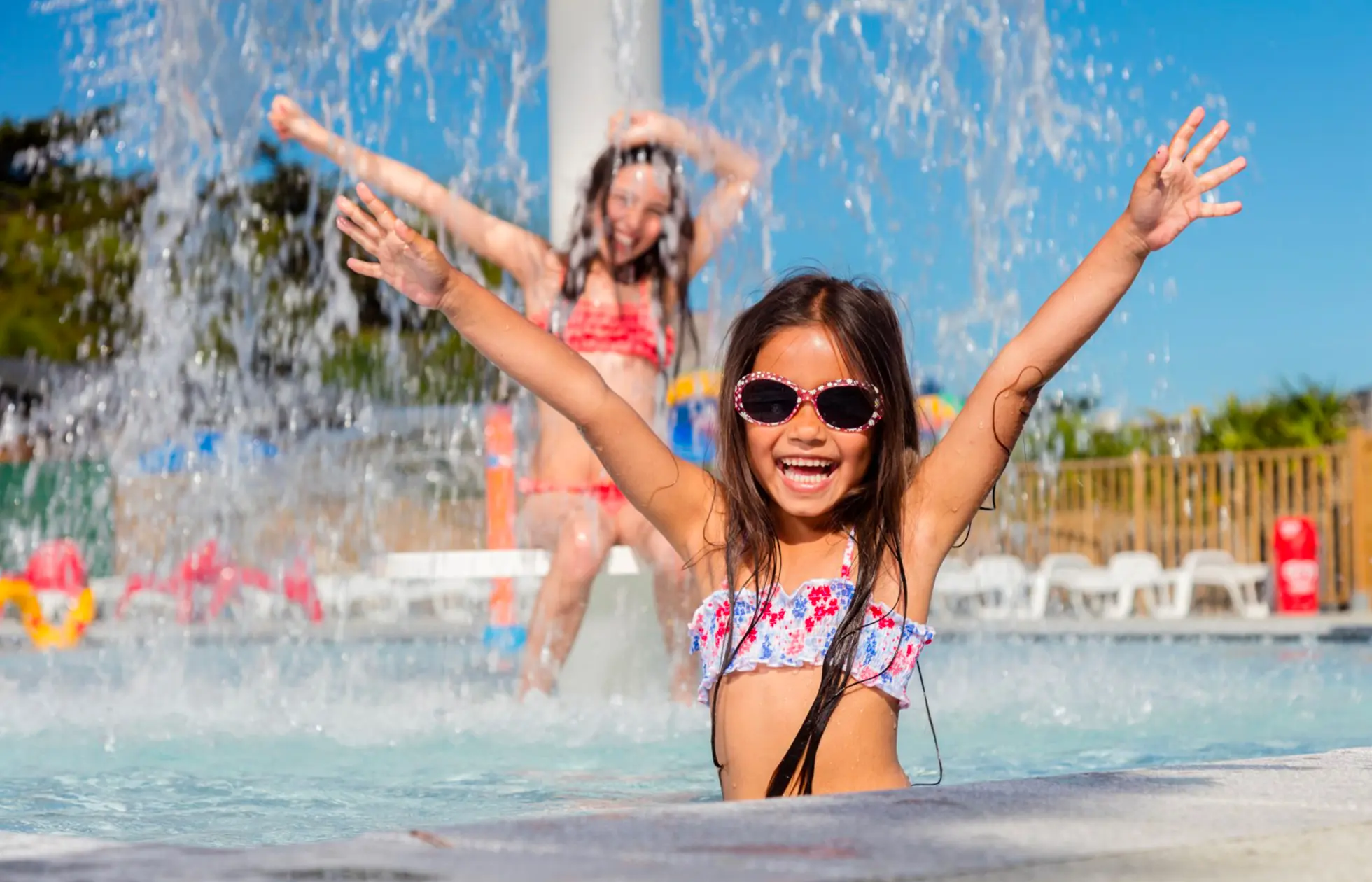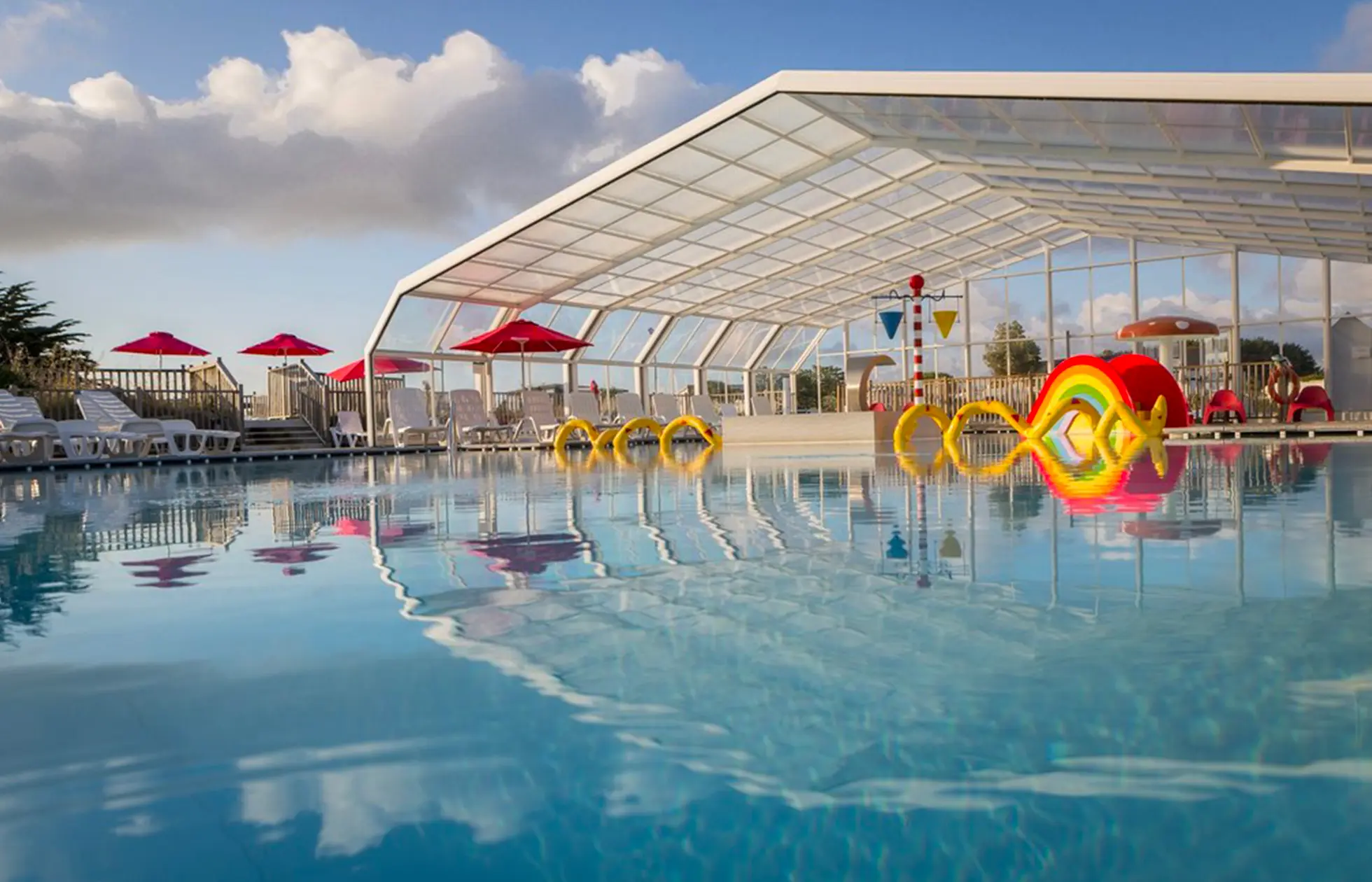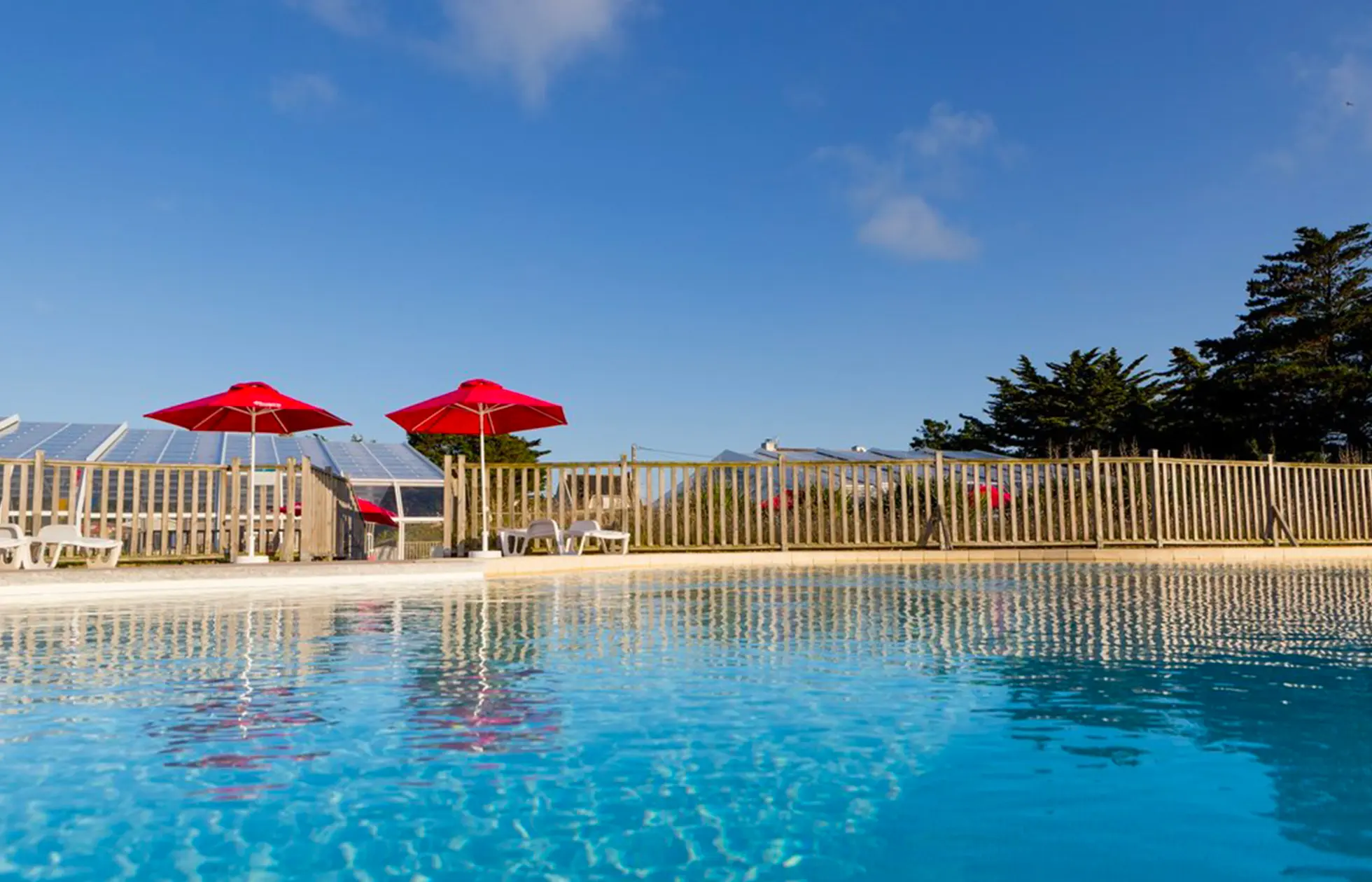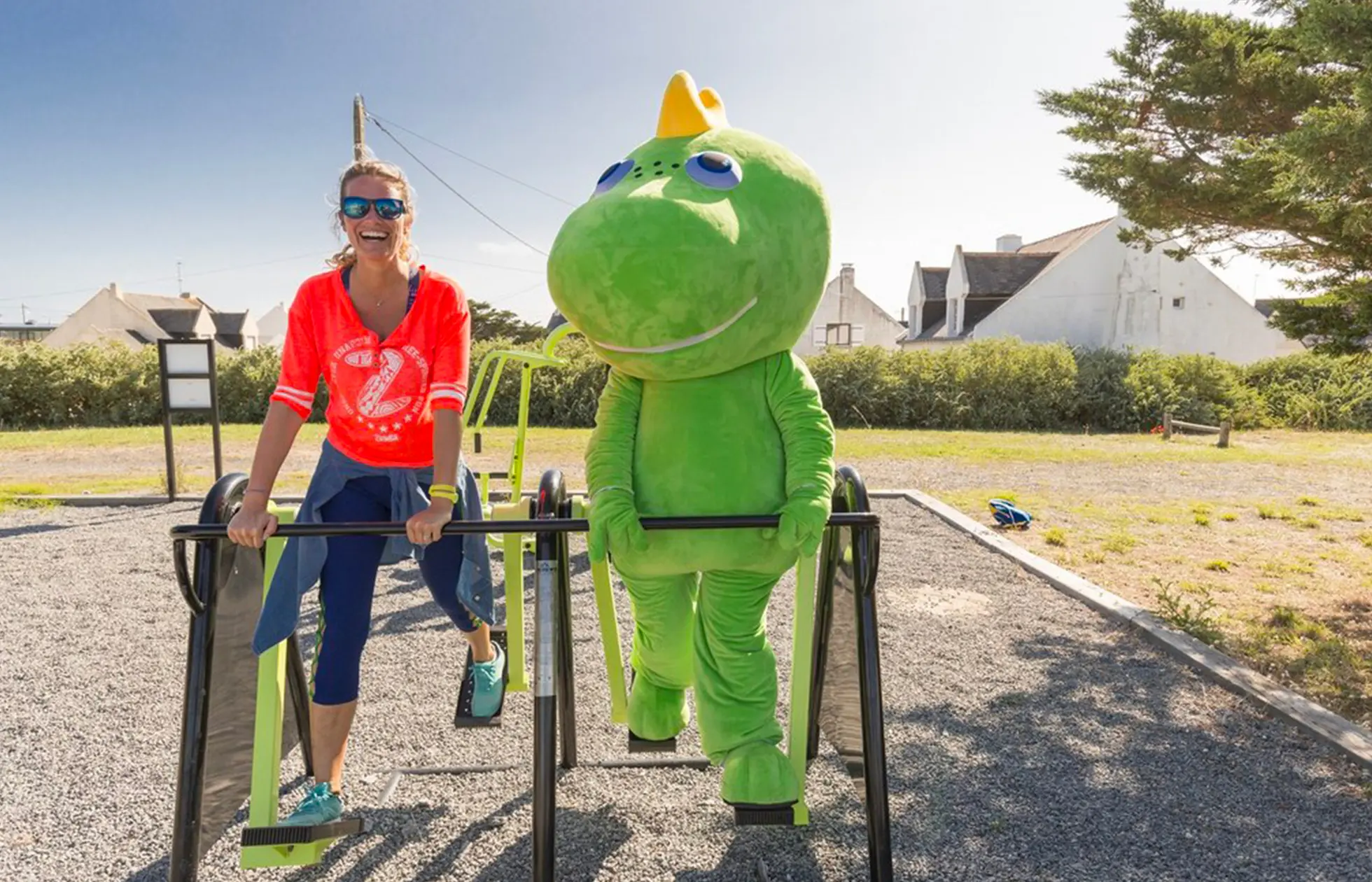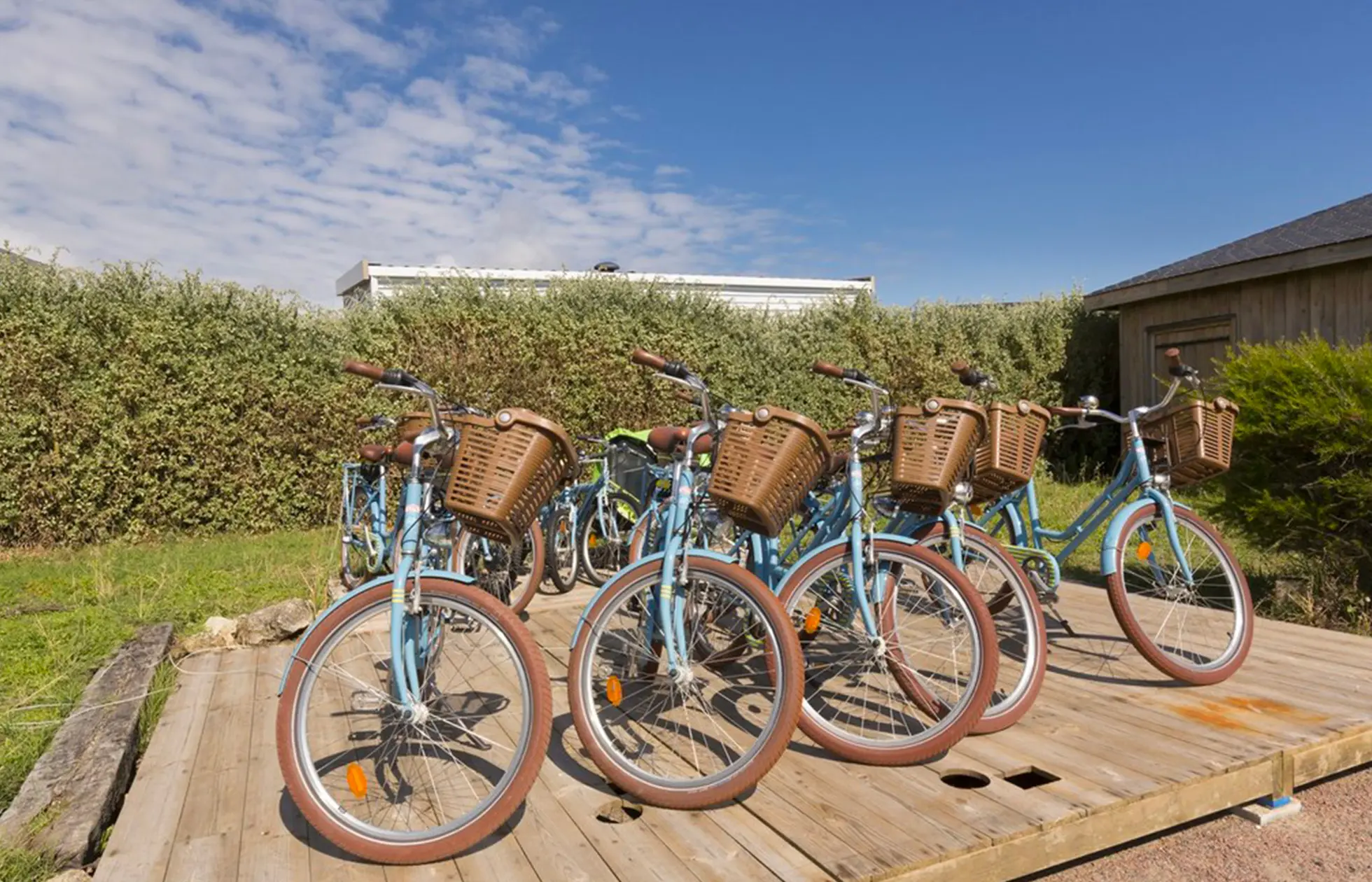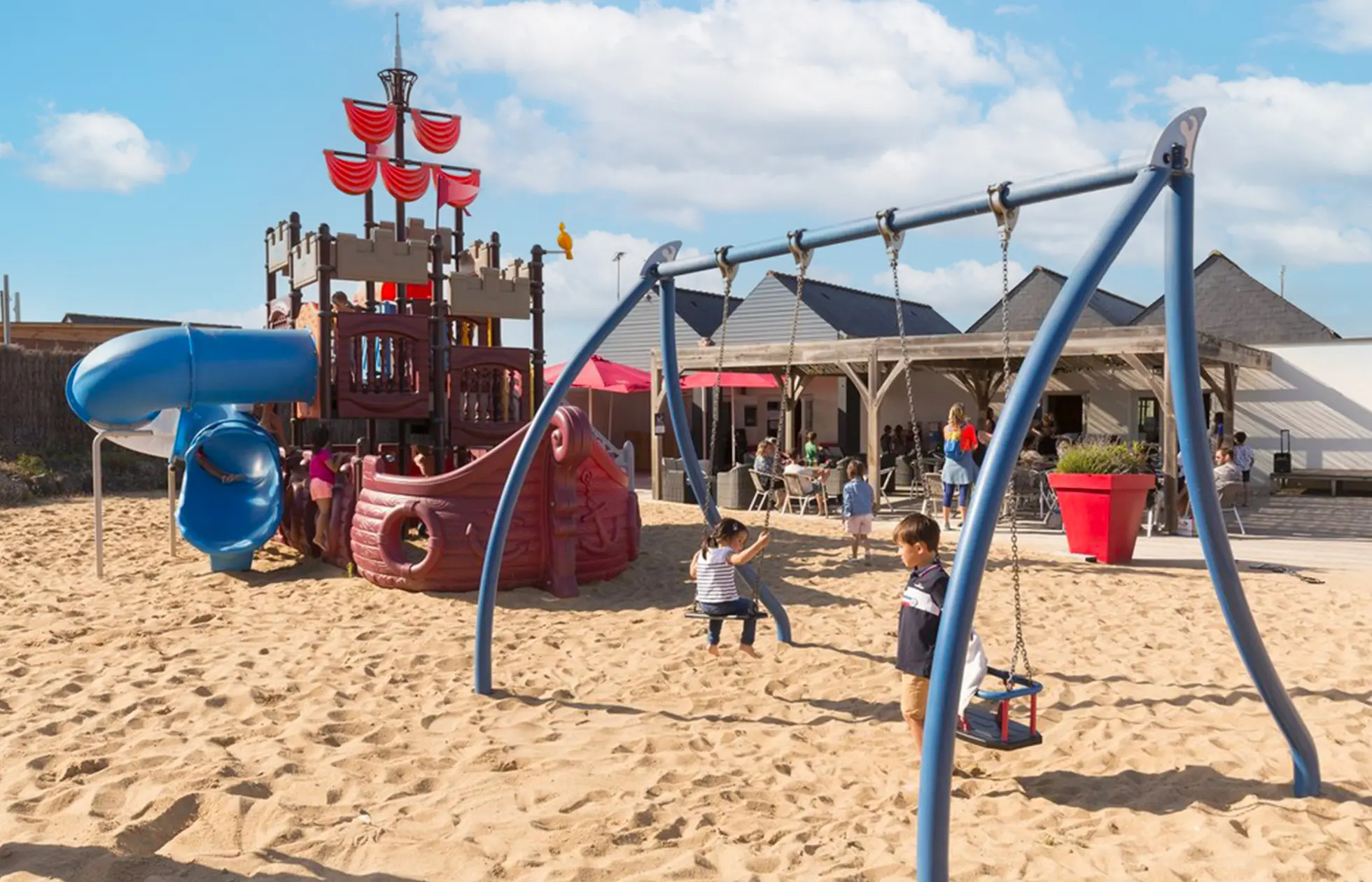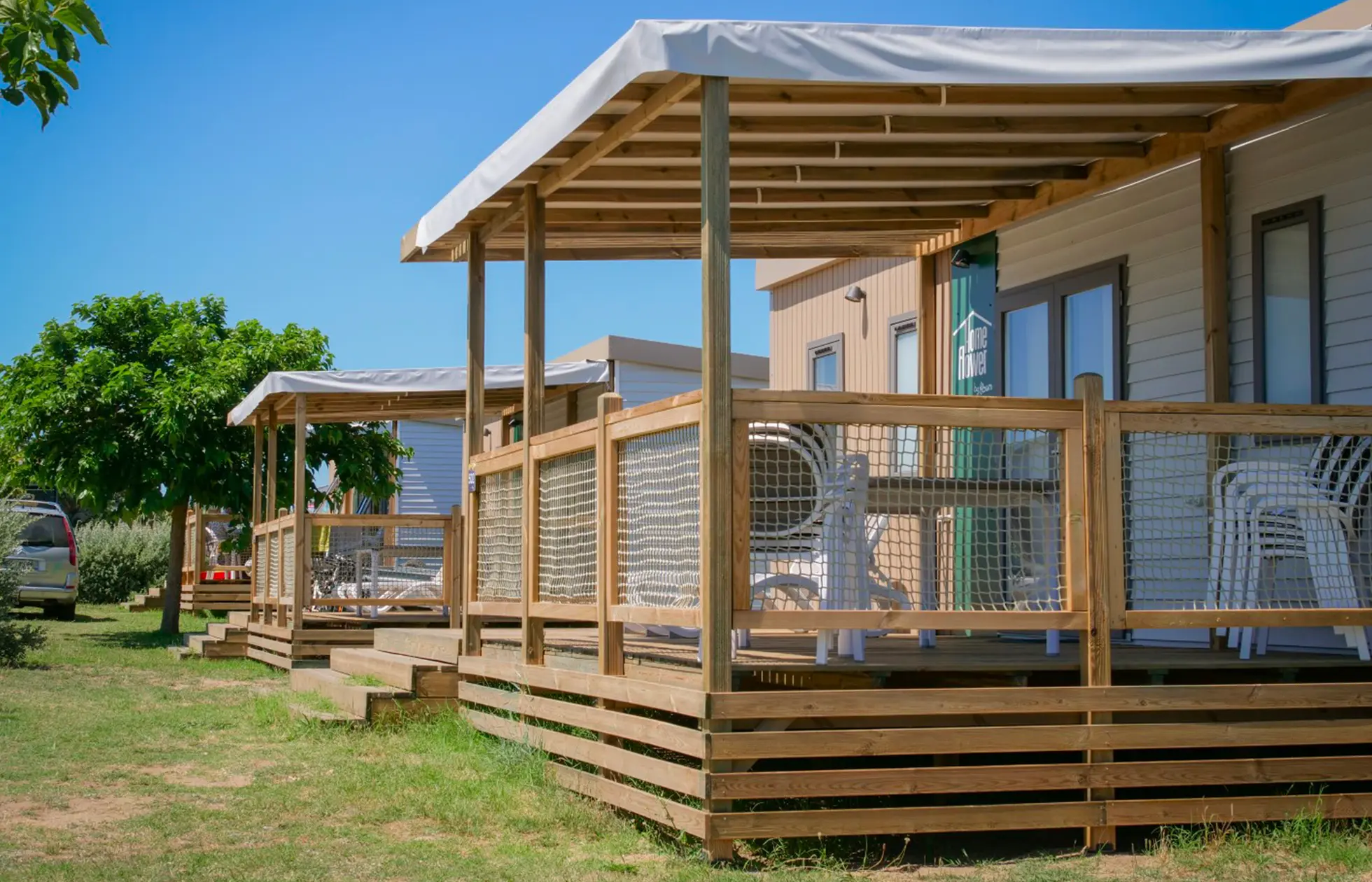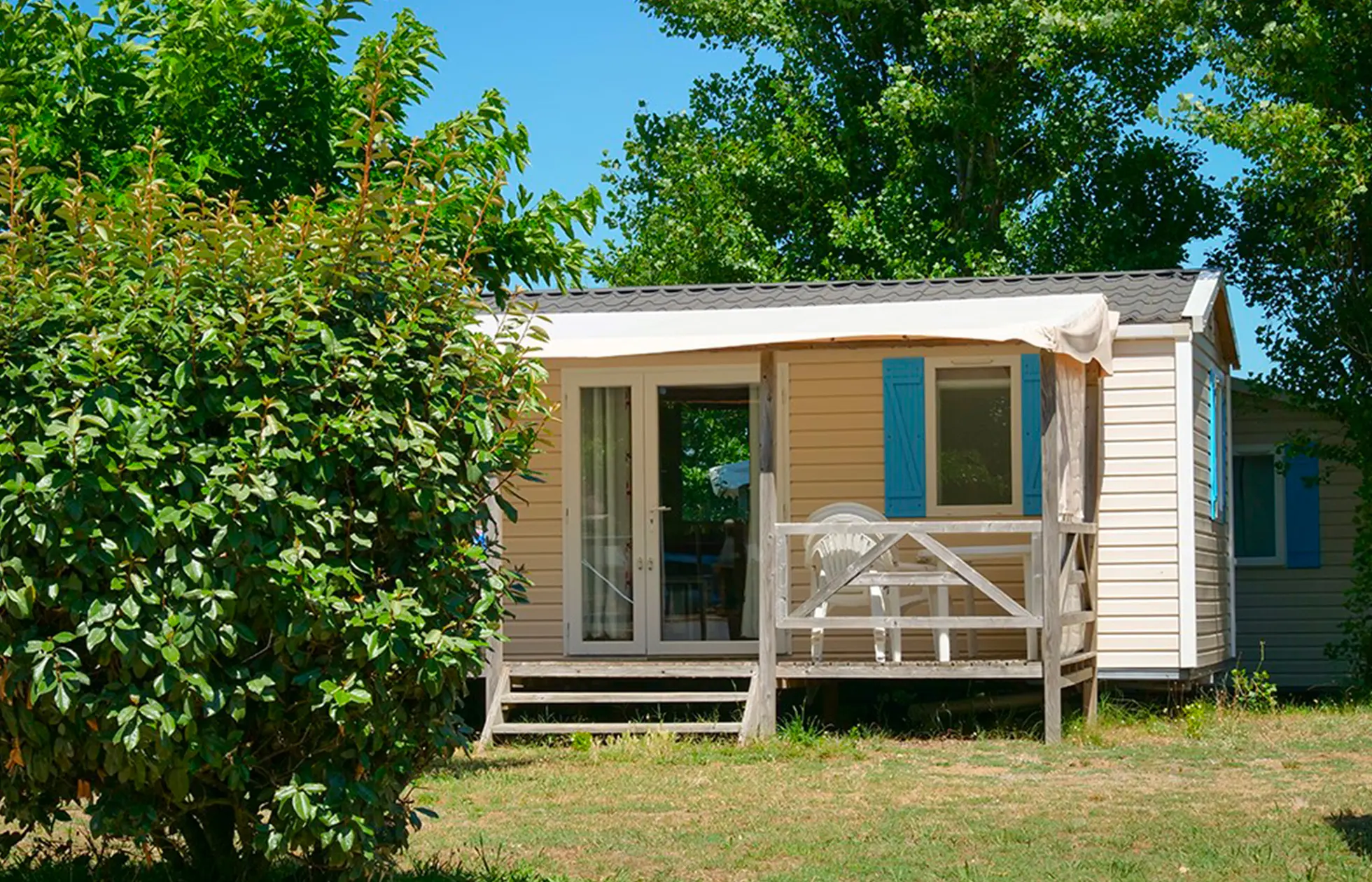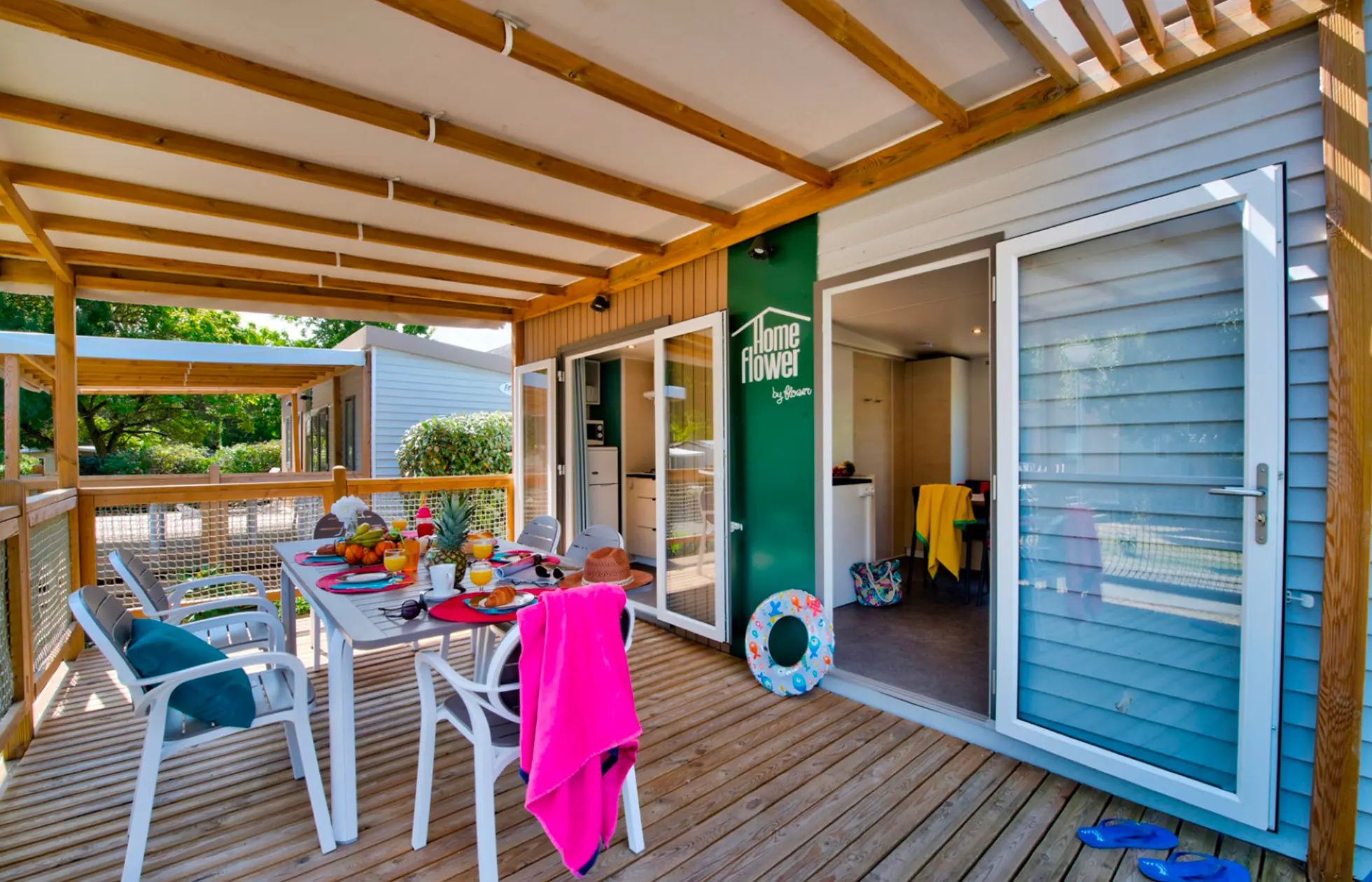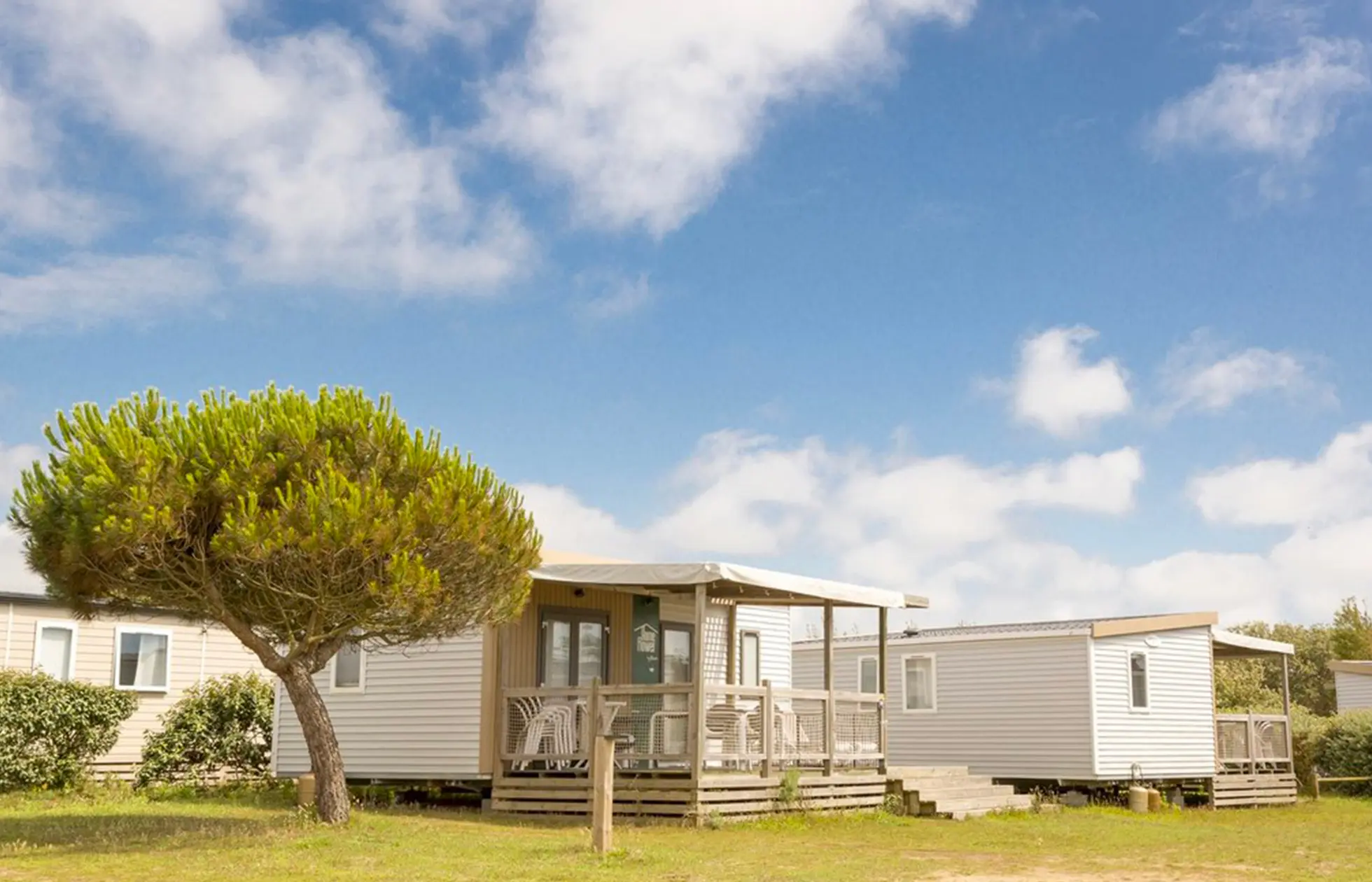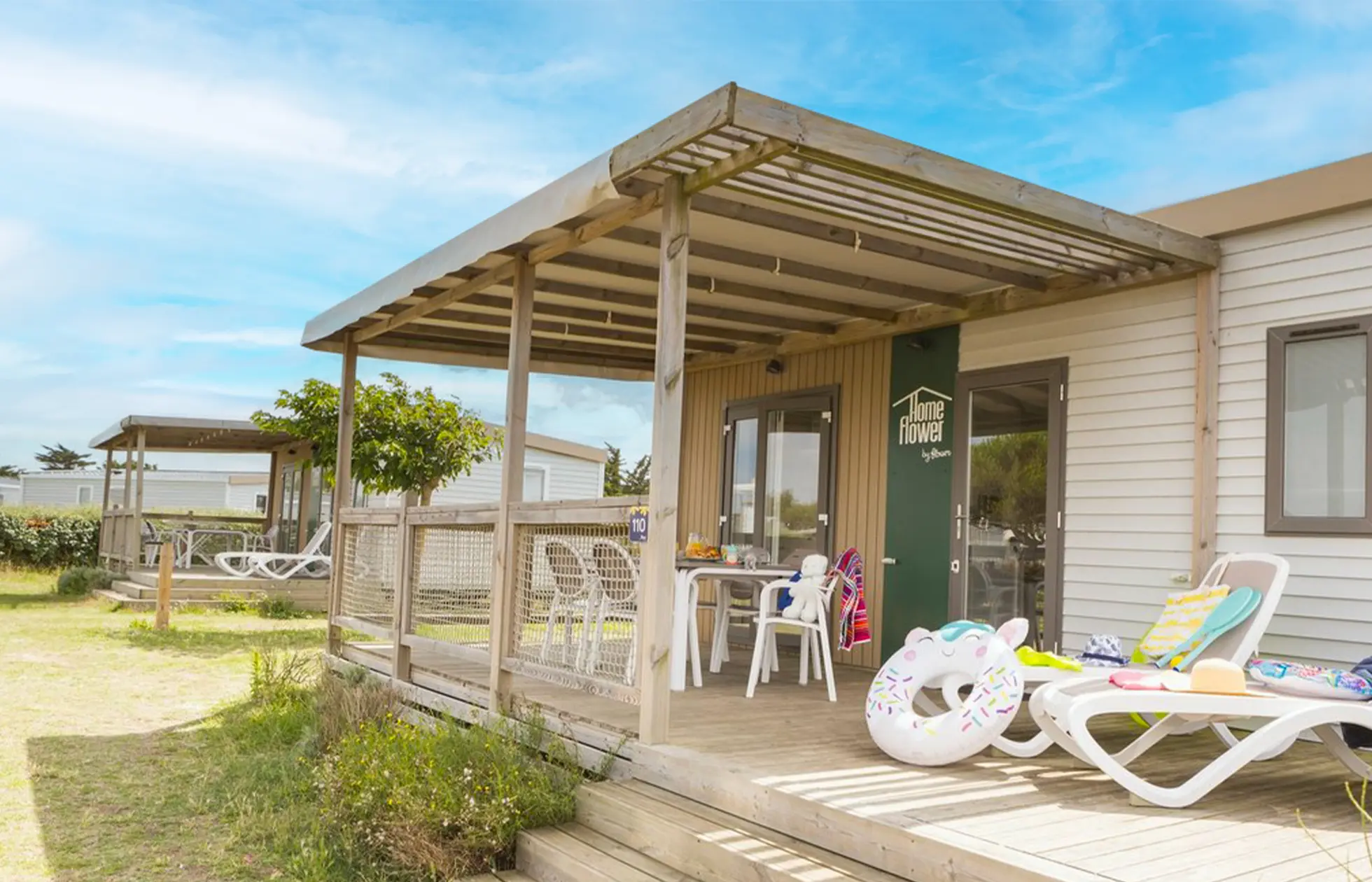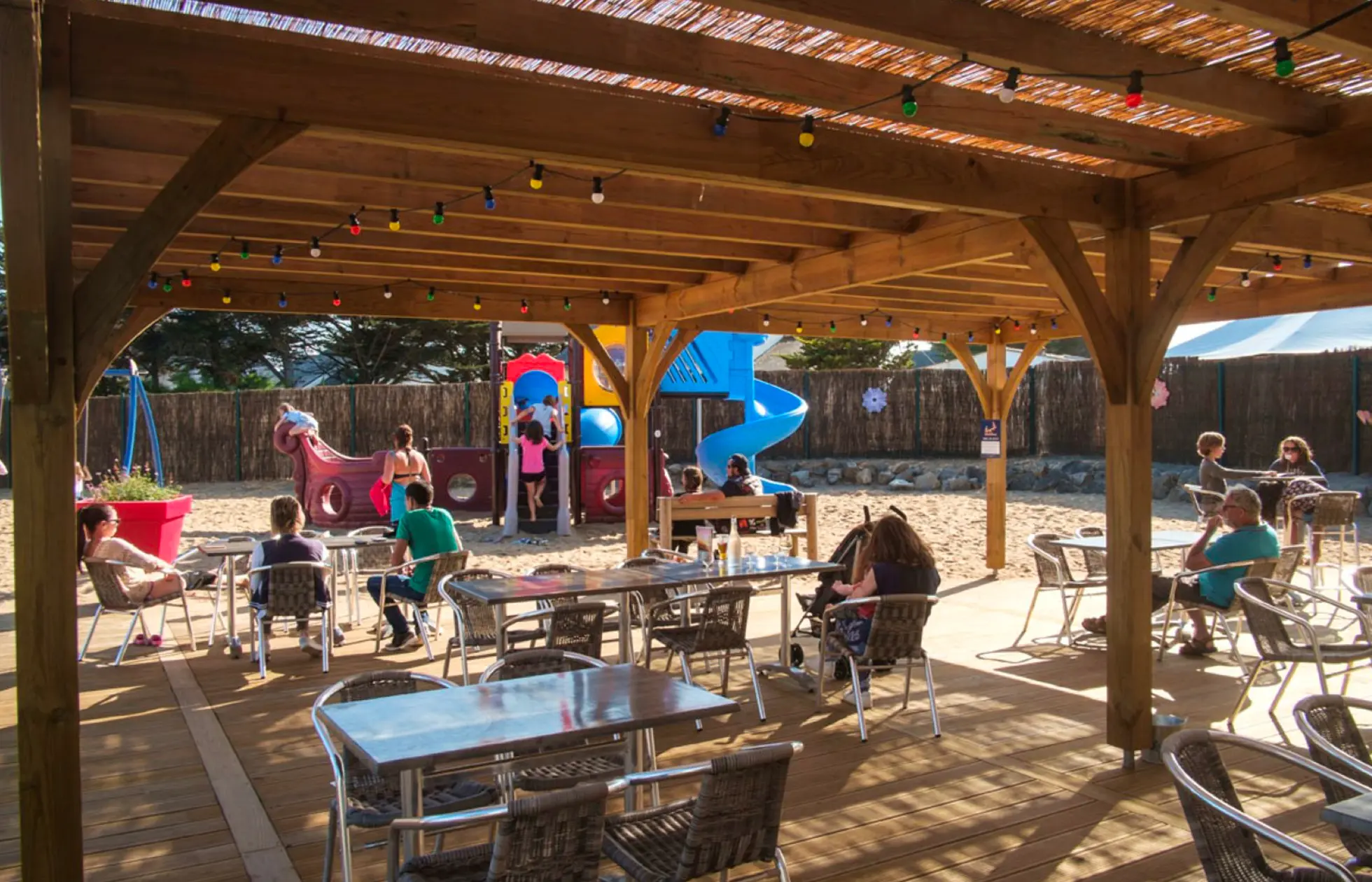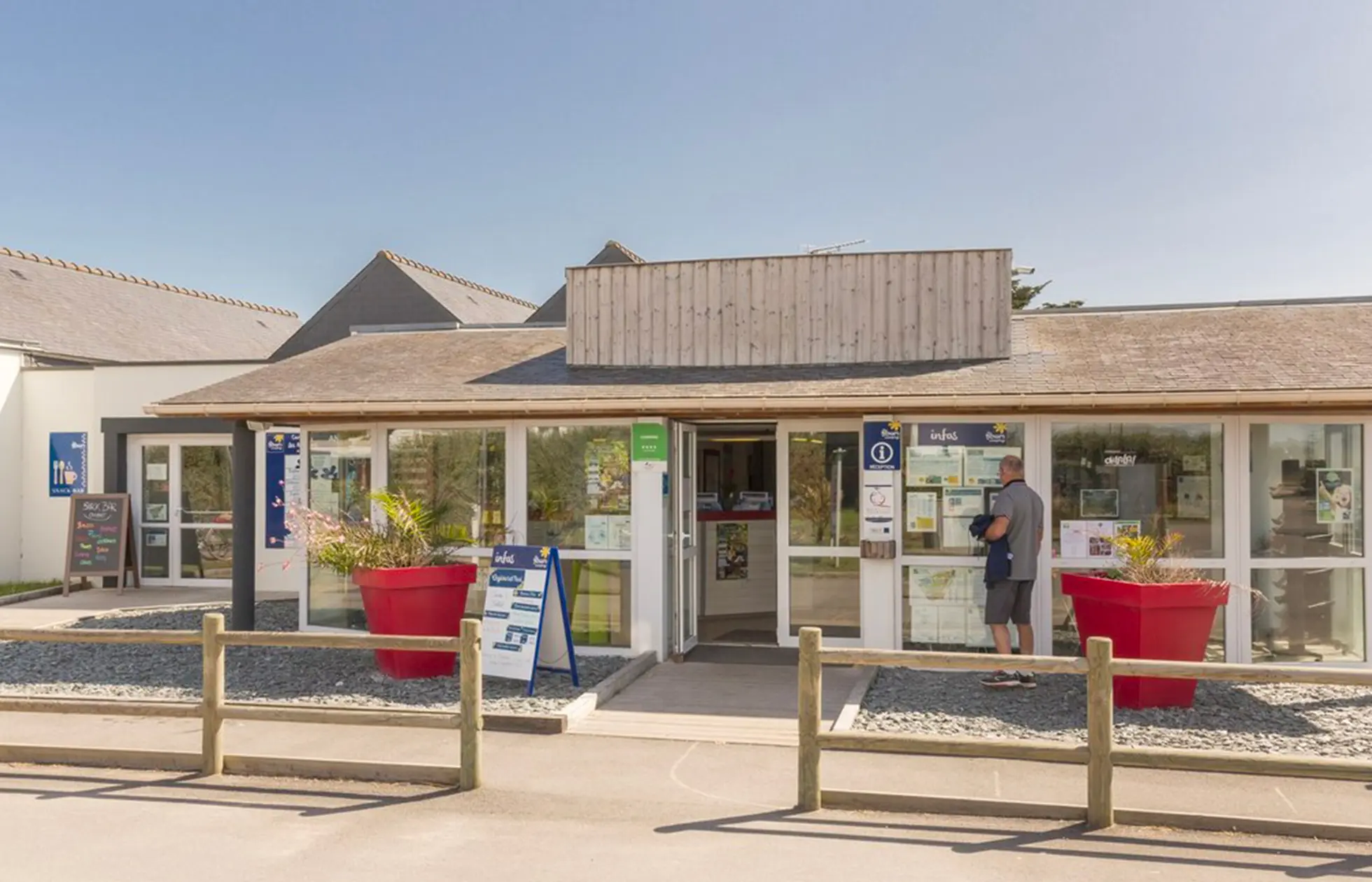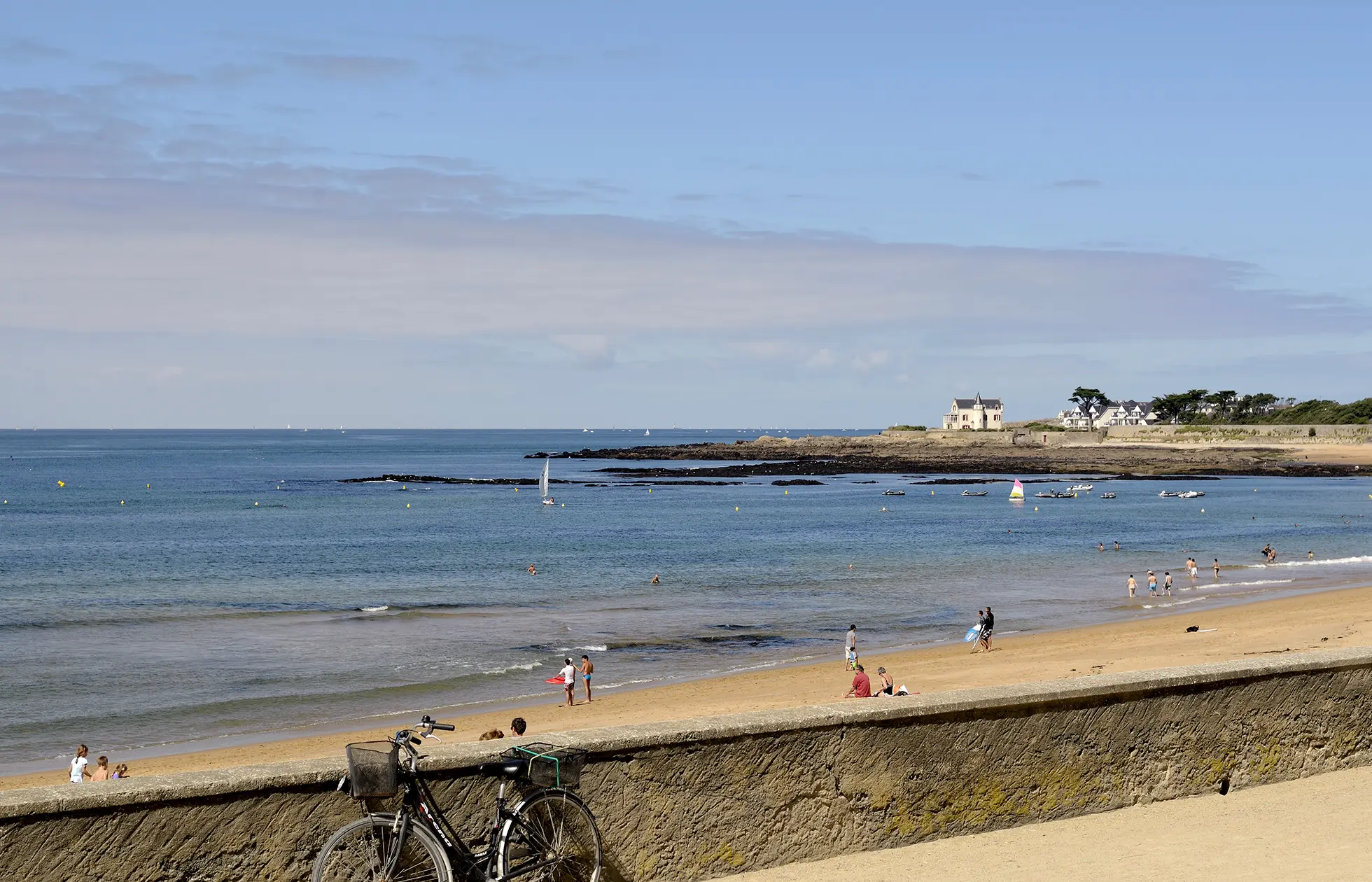 Campsite

Les Paludiers

Pays de la Loire - Batz-sur-Mer

There's nothing more typically "Atlantic" than Batz-sur-Mer with its long sandy beaches, characteristic fishing villages and local festivals.
From 15/04/2023 to 22/04/2023
Campsite

La Guichardière

Pays de la Loire - La-Plaine-sur-Mer

Sea, sand and seafood close to Pornic in Loire-Atlantique.
From 15/04/2023 to 22/04/2023
Discover the Guérande Peninsula and the Atlantic Ocean
Considered a city of Art and History, Guérande is an absolute must for anyone who's curious about French culture. The town's ancient architecture and mysterious Celtic traditions give it a unique charm. Even if you're not keen on history, you'll fall in love with Guérande because it's just so beautiful! Take a walk around the Porte Saint-Michel, marking the entrance to the medieval city. Explore stunning religious buildings like the Chapel of Notre-Dame-La-Blanche or the Saint-Aubin Collegiate Church, and let yourself be enchanted by Guérande.
Your campsite in Guérande is also ideally located for adventures in nature. What will you find on the wild Atlantic coast? Windswept cliffs, the beautiful beaches of La Baule and the seaside resort of Batz-sur-Mer all have plenty to offer you!
Fun things to do during your holidays in Guérande
A family camping holiday is the ideal way to make memories together. What are you into? Sports, culture, hiking, or just relaxing with a good book and a glass of wine? Whatever you're after, you'll find it in Guérande! Take your family for a walk along the beaten track of the peninsula.
To immerse yourself in the local culture, try your hand at fishing on foot. This is what the locals do: head down to the shore to hand-pick shellfish. There's a bounty of natural goodness on the edge of the Atlantic, including fresh oysters, clams, cockles and mussels to delight your tastebuds!
Prefer to have a bit of a sporty workout? Why not go tree climbing, sailing or paddleboarding? The Guérande peninsula is the perfect spot for trying new and exciting sports activities.
Of course, the famous salt marshes deserve a visit, too. This spectacular landscape, with a kaleidoscope of colours, is now a protected reserve. For the best experience, have a guide accompany you, so they can point out the many different species of birds. The Brière Regional Natural Park, one of the most impressive marshes in France, is also right around the corner. The kids will love this natural paradise, where everyone can admire the rich and varied fauna and flora.
Maybe your dream holiday is a bit more relaxing. Well, we've got you covered there, too! The Guérande region has plenty of fabulous spas and thalassotherapy centres, where you can lie back and soak in thermal water while the kids play at the campsite. This is the perfect place for a family holiday by the sea!
An epicurean adventure around La Baule and Guérande
There are so many great places to visit — just ask the staff at your campsite! You can't help but enjoy walking around and discovering the region and its surroundings. So, from your campsite in Loire-Atlantique, set off to discover La Baule, Le Croisic or Batz-sur-Mer. Best of all, during your holiday in Loire-Atlantique, you can enjoy many leisure activities and discover the decadent local specialities.
After a busy day of sightseeing, treat yourself to a gourmet break from your campsite in Guérande. The region is known for its famous Guérande salt, as well as other gourmet delights, such as delicate bonbons or juicy oysters. Try the local salicornia, an unusual vegetable that grows in this salt-rich terrain. Whether you're into savoury or sweet treats, you'll find what you're looking for at one of the excellent local markets. Don't be afraid to ask for recommendations when strolling around the markets! The local producers will be able to advise you on how to mix different flavours.
Find the answer

to your questions
Find the answer

to your questions
If you need information for your next stay, this is the place to look! Take a look at our frequently asked questions - the answer is bound to be there.
Go to the FAQ
Stay up-to-date

with the newsletter