3
Campsite

matches your search
Campsites

match your search
Shall we refine the search?
Camping holidays in Royan near the ocean
For a holiday or long weekend in the Charente-Maritime, it's hard to beat a campsite in Royan. Check out the Flower Campings range of Royan campsites. All of them have a swimming pool and give you speedy access to the beach, so you'll be frolicking in the waves before you can say, "Ooh la la!" Join us for a camping holiday like no other. Our friendly staff, warm atmosphere and great facilities will make your Flower Camping experience truly special.
3
Campsite

matches your search
Campsites

match your search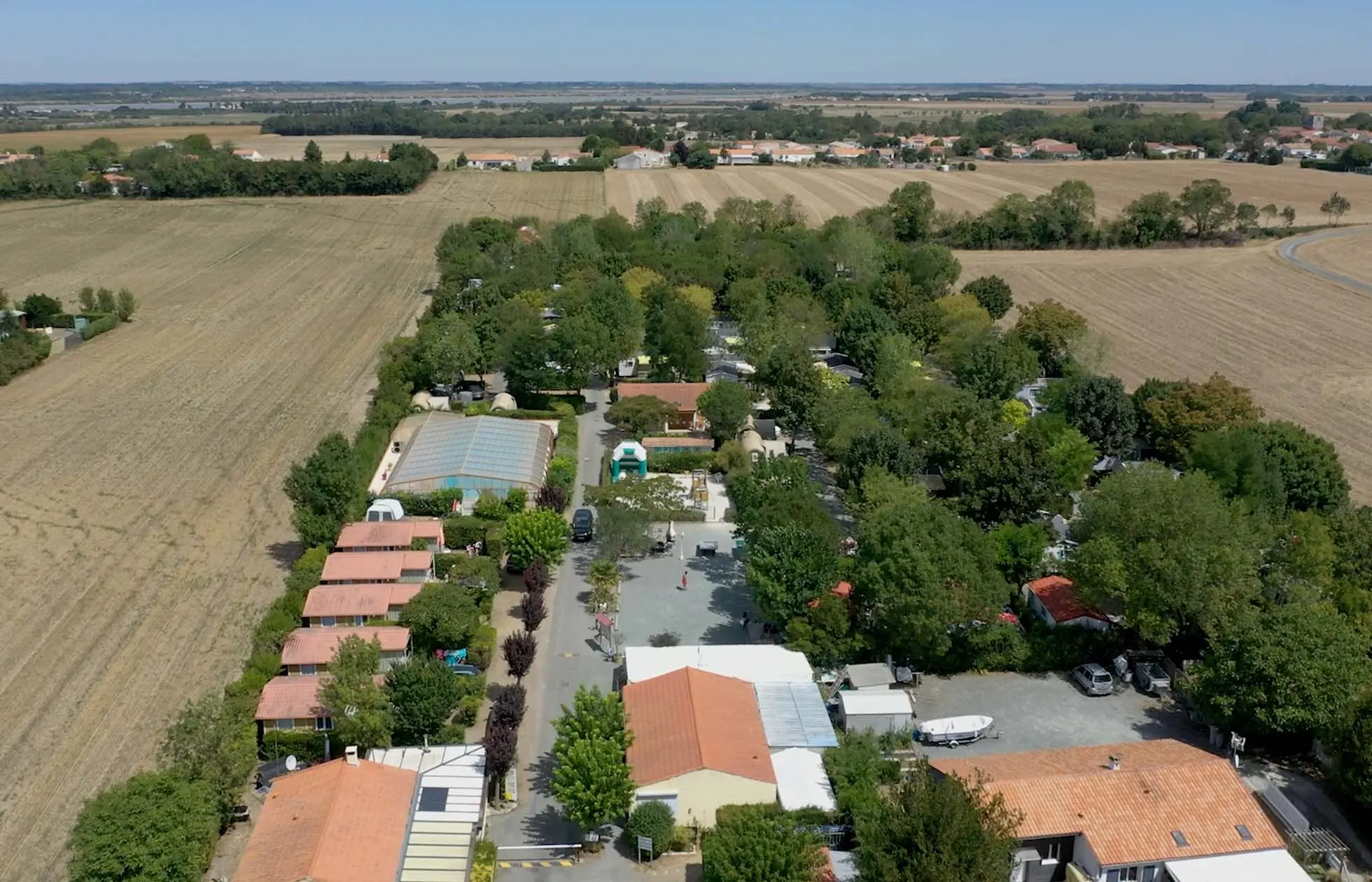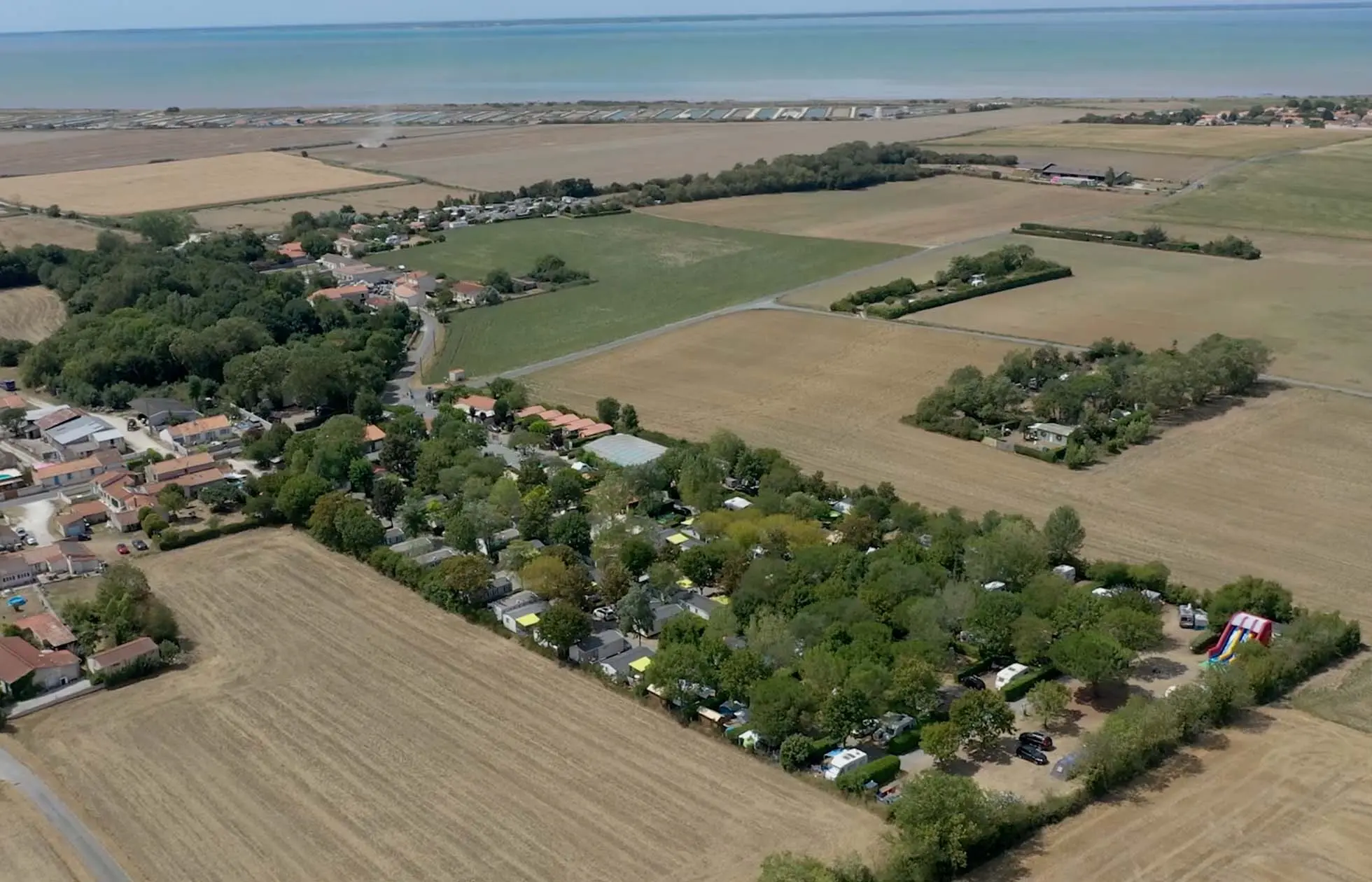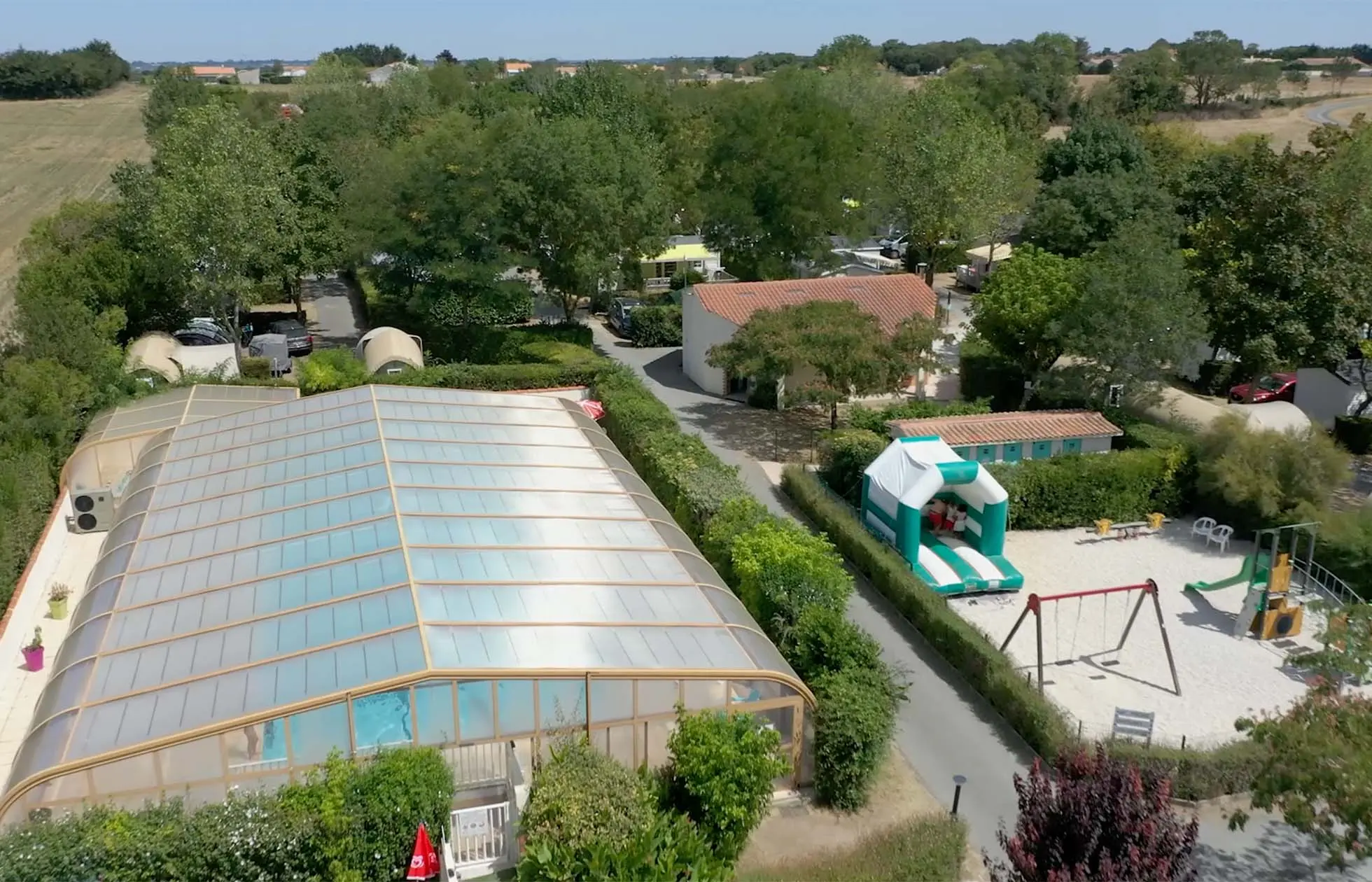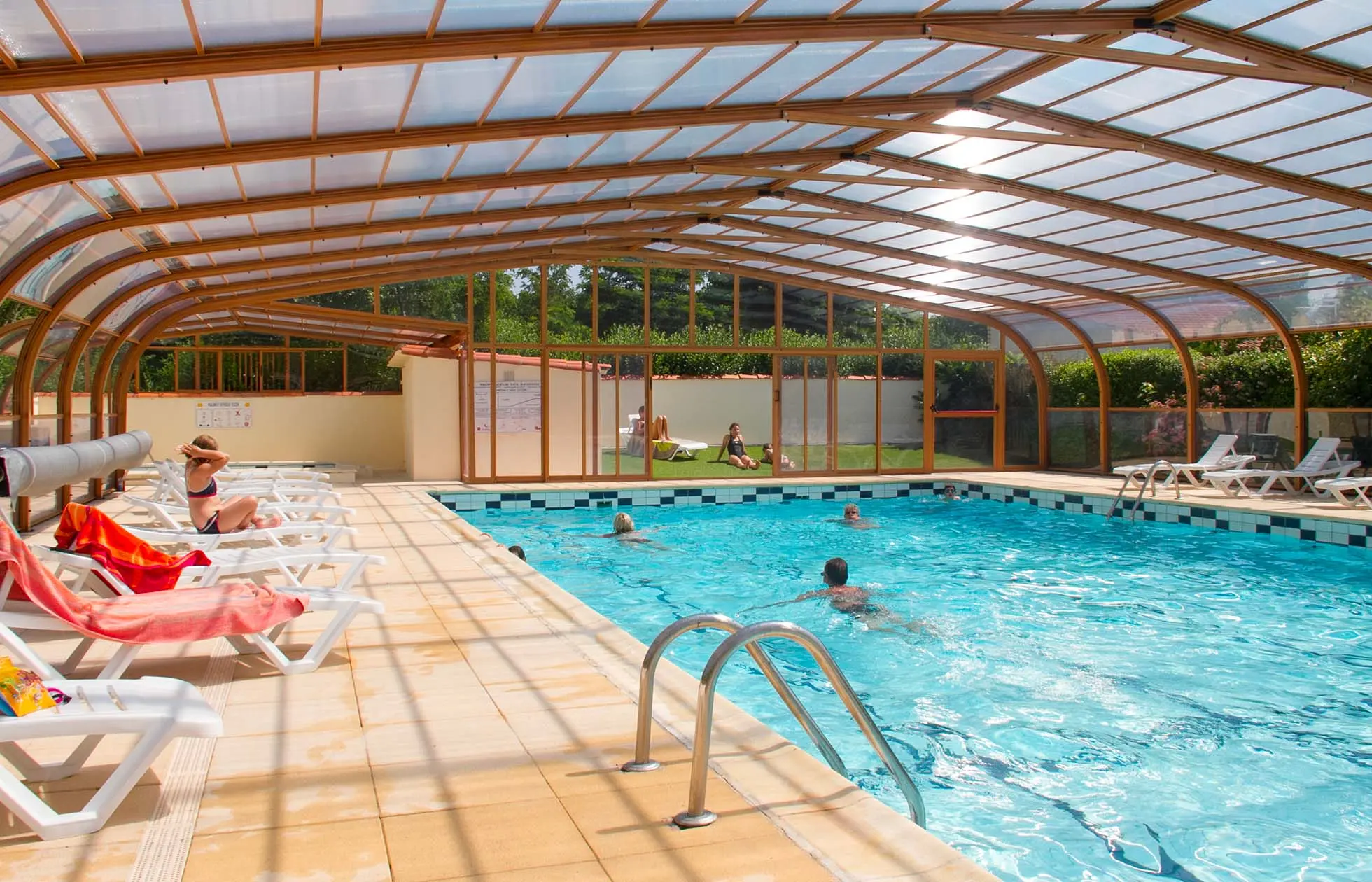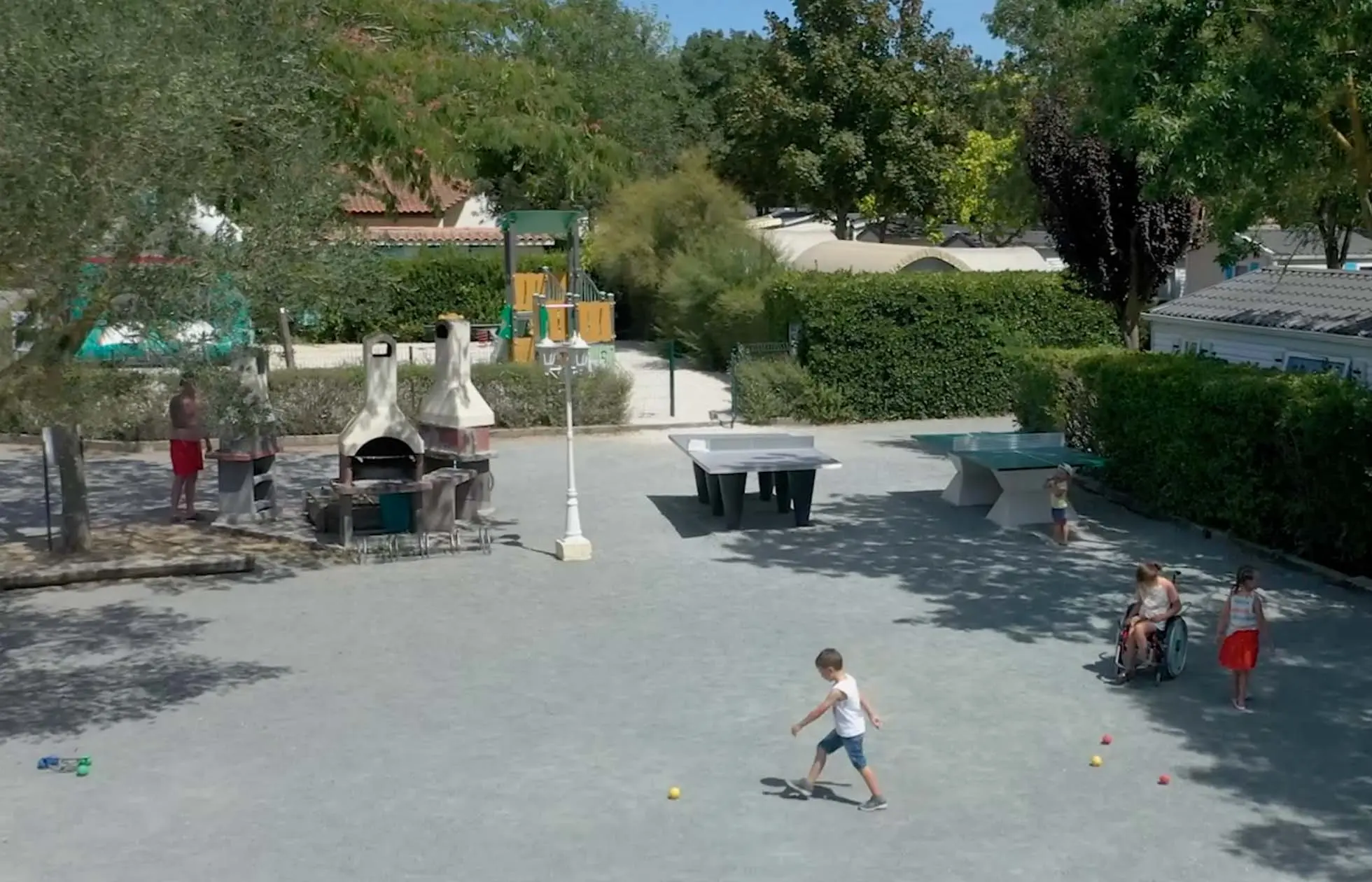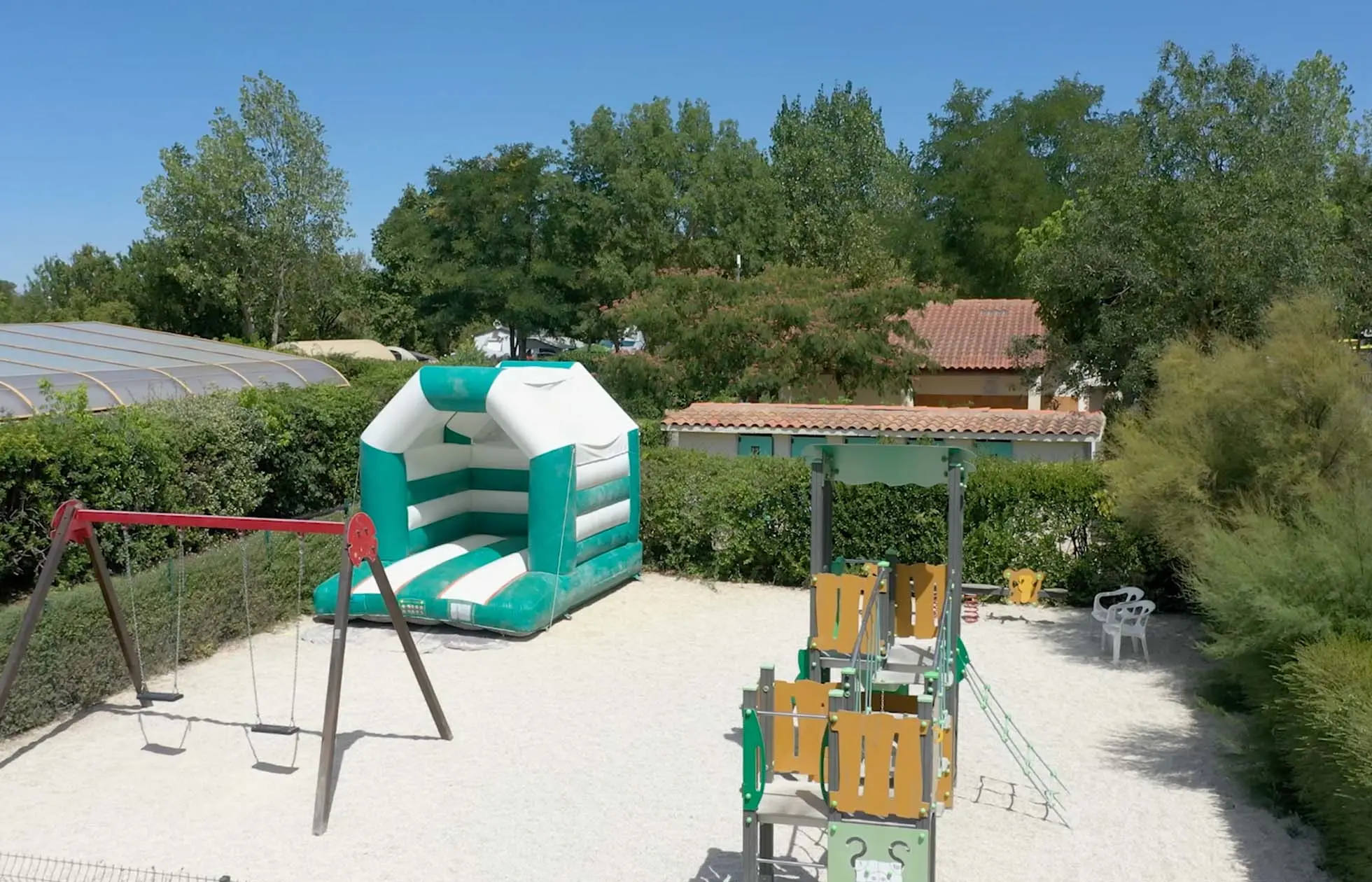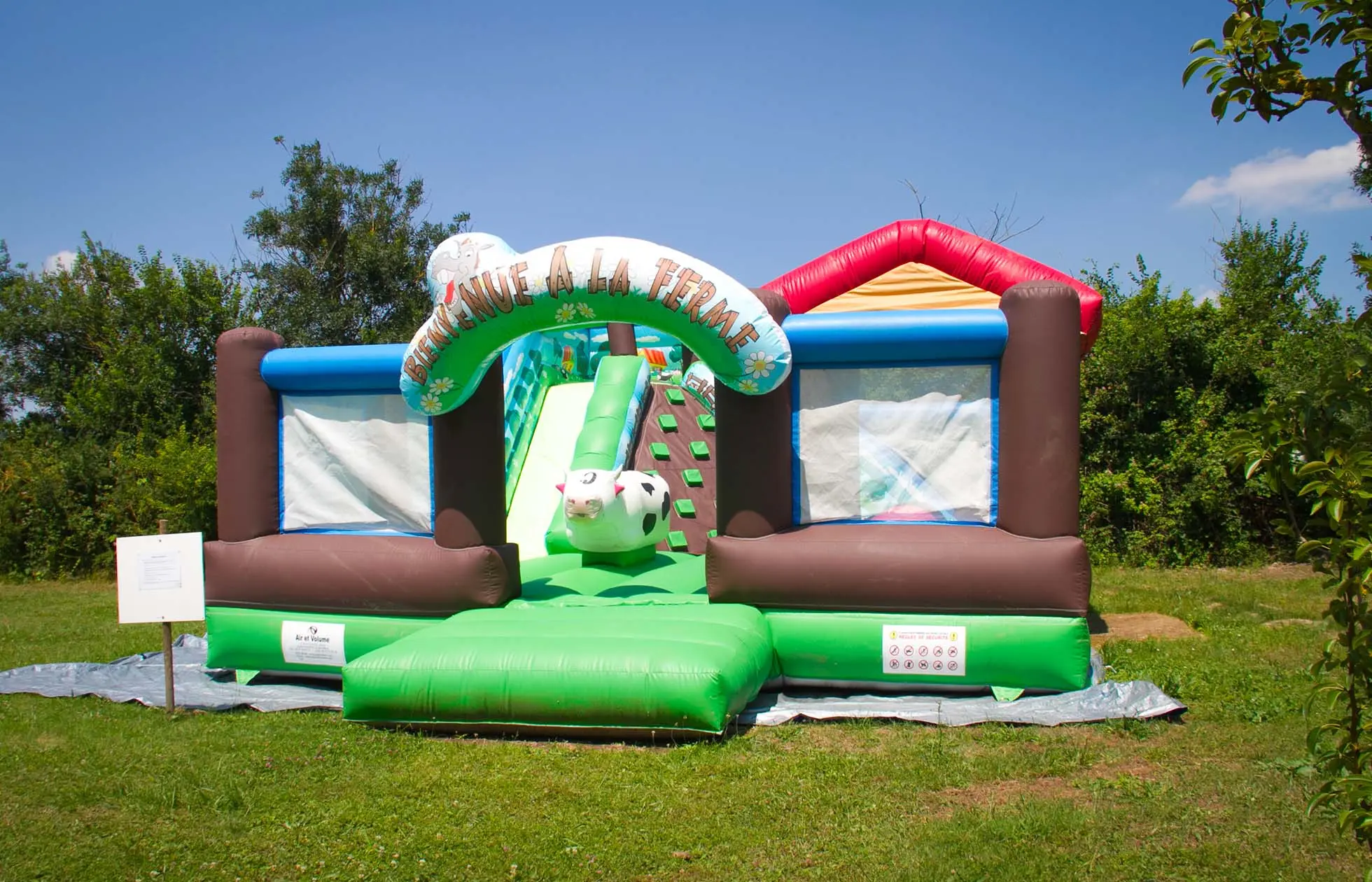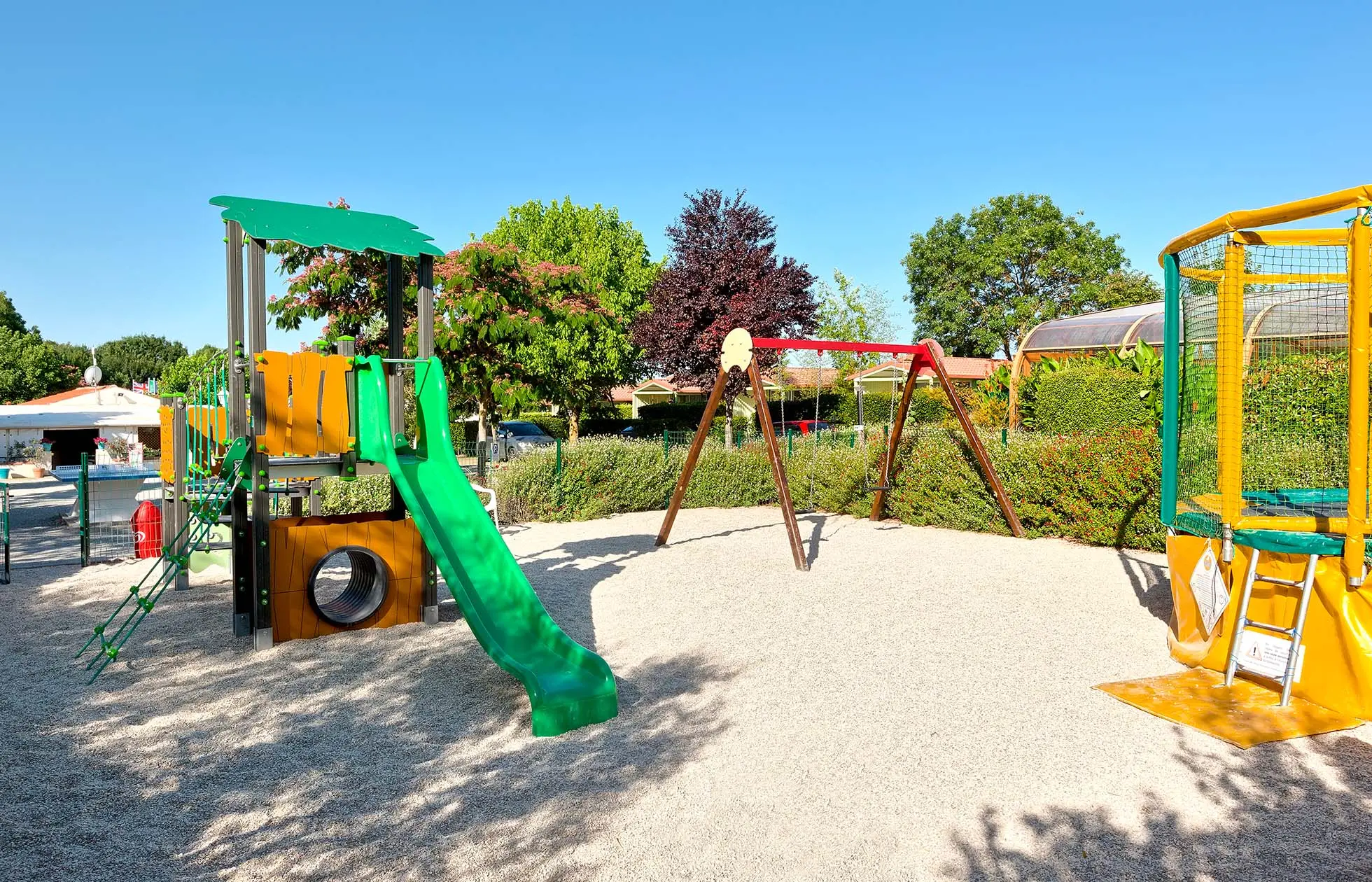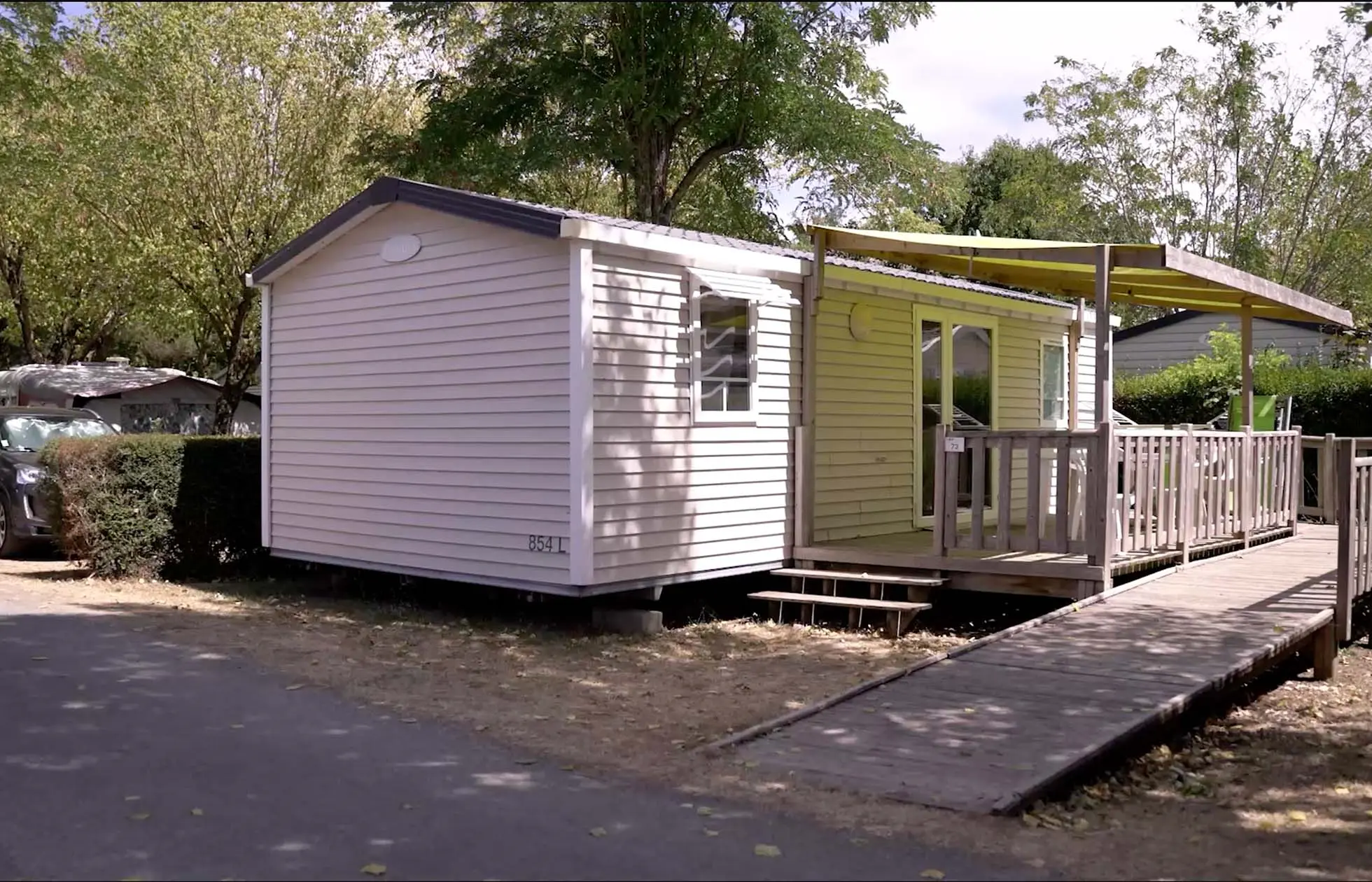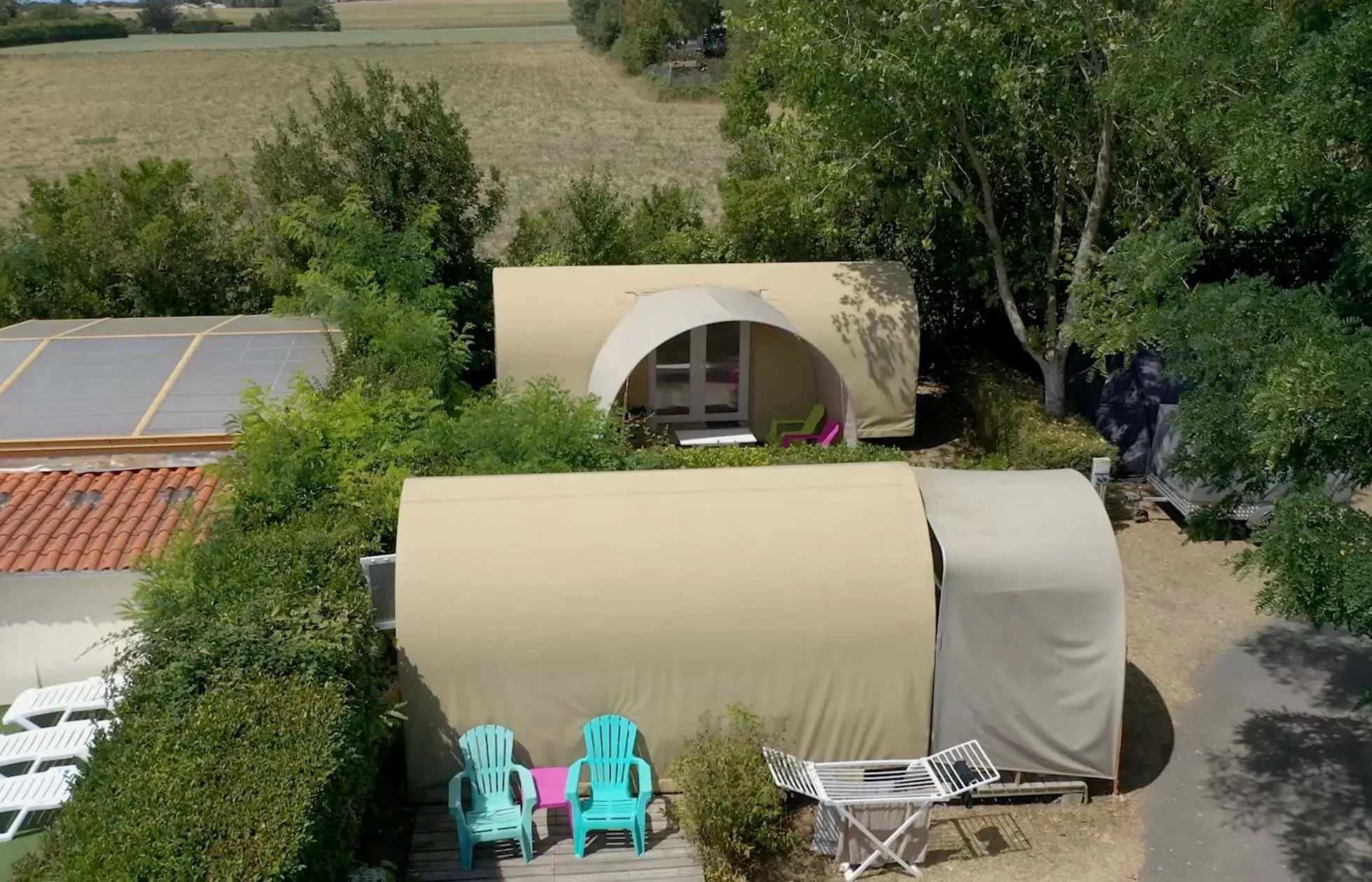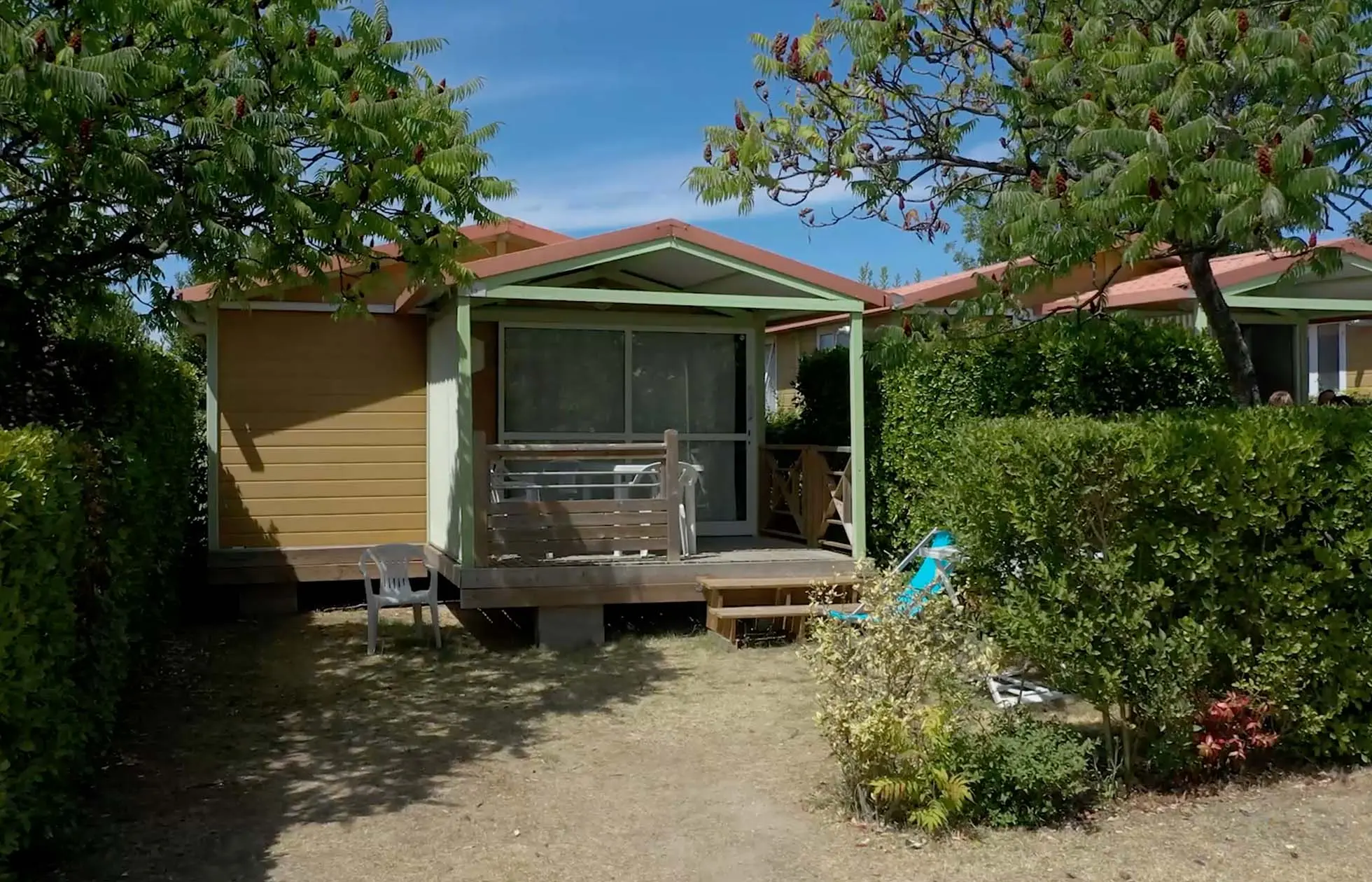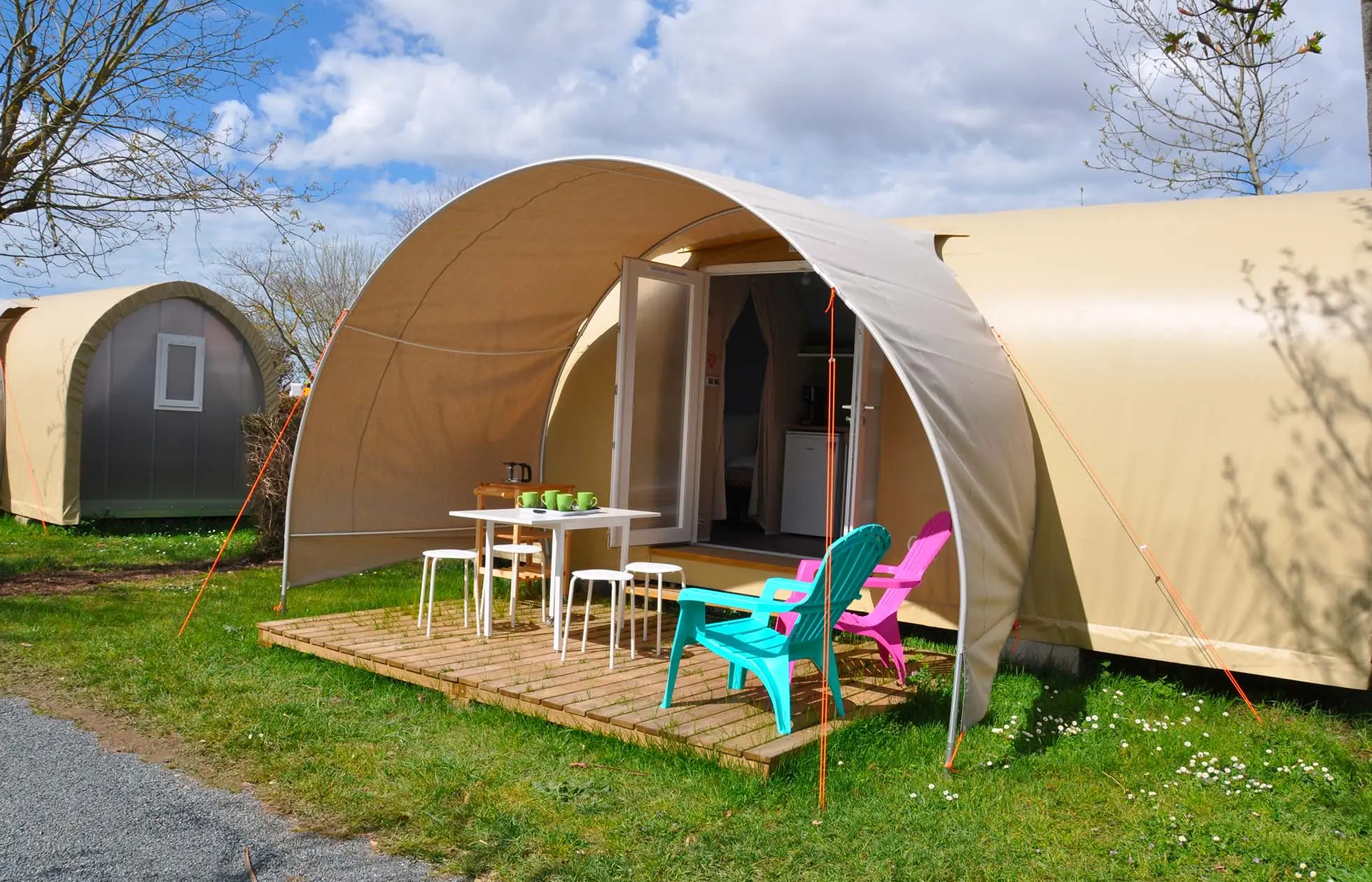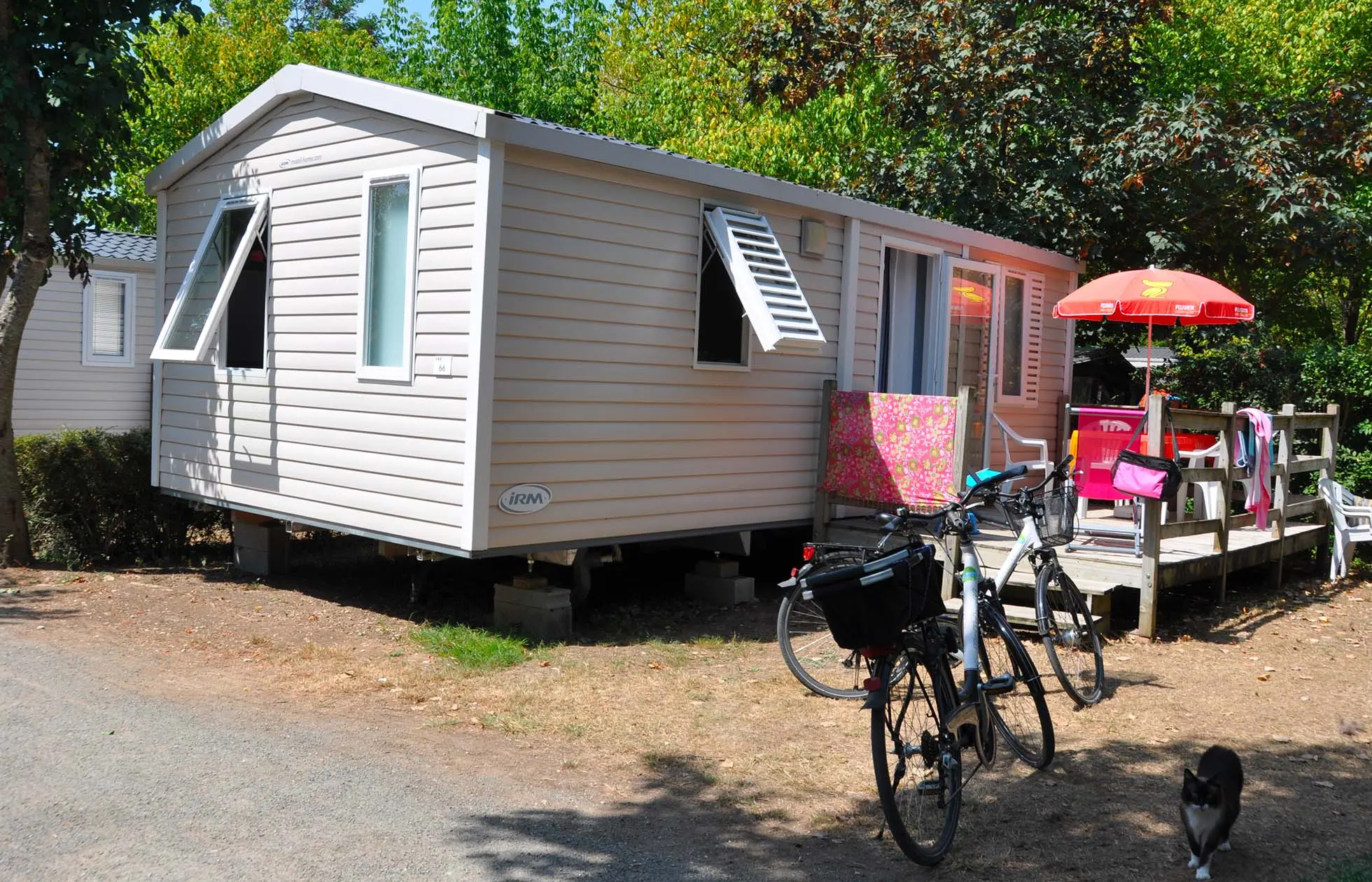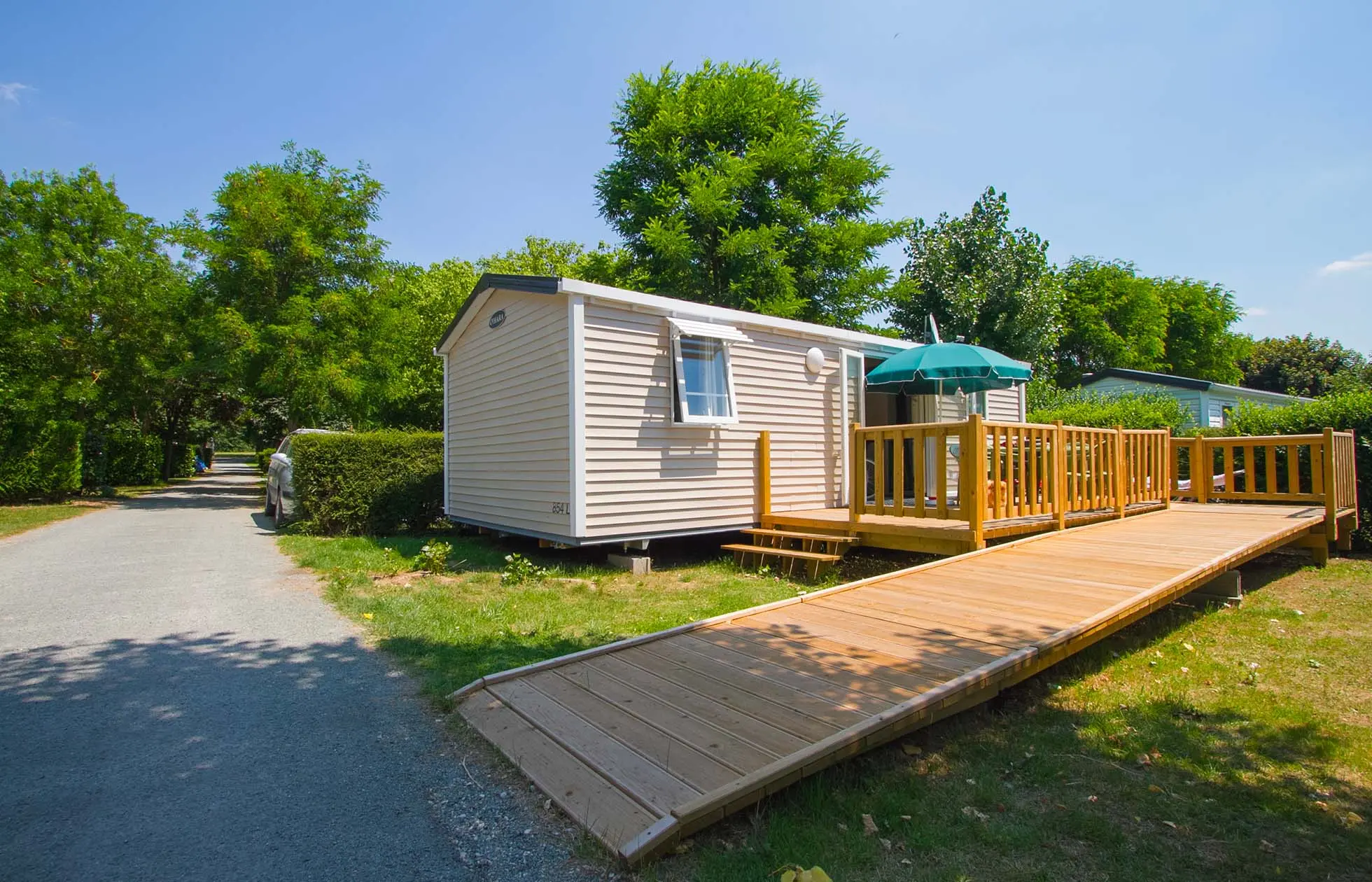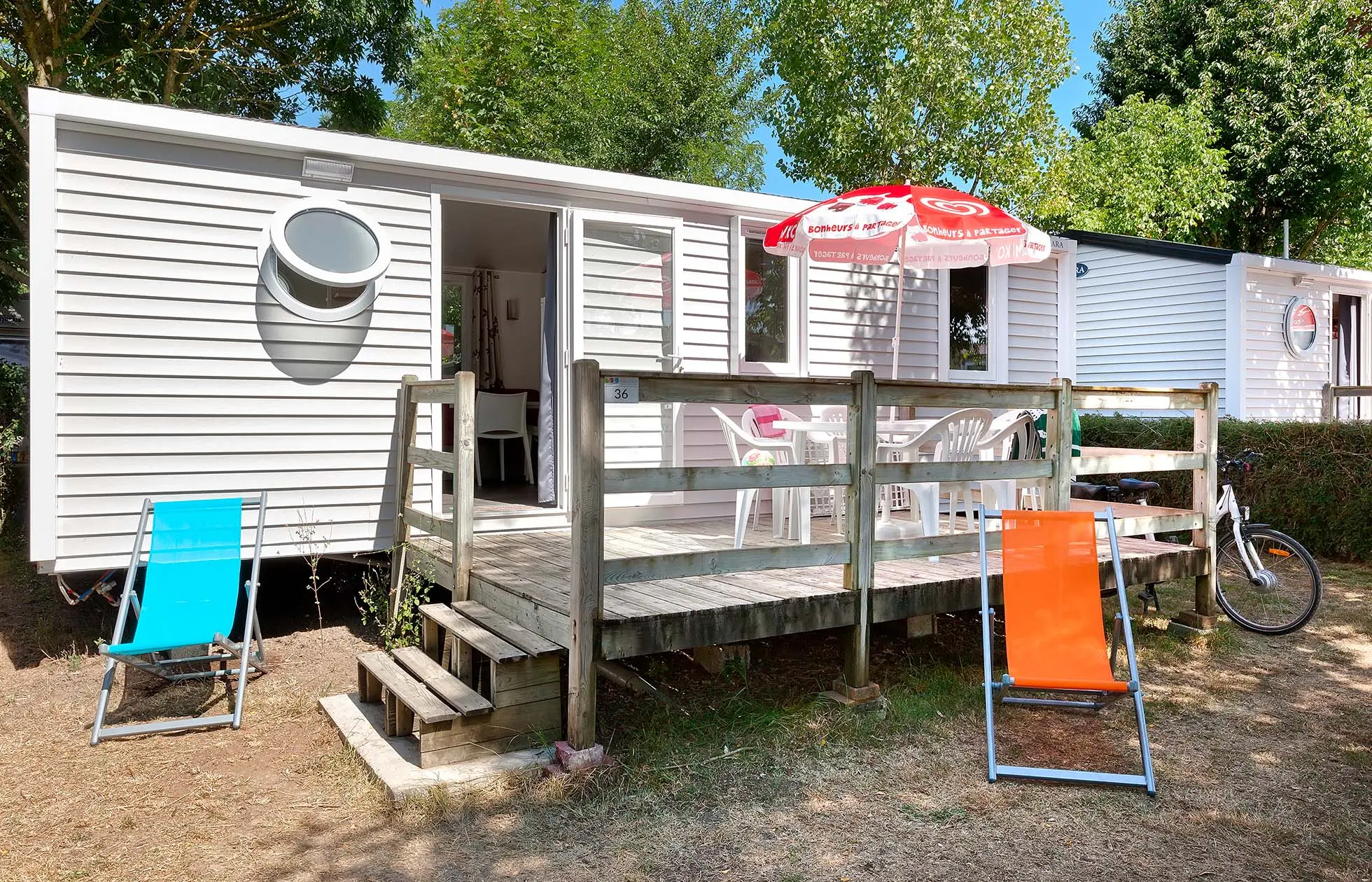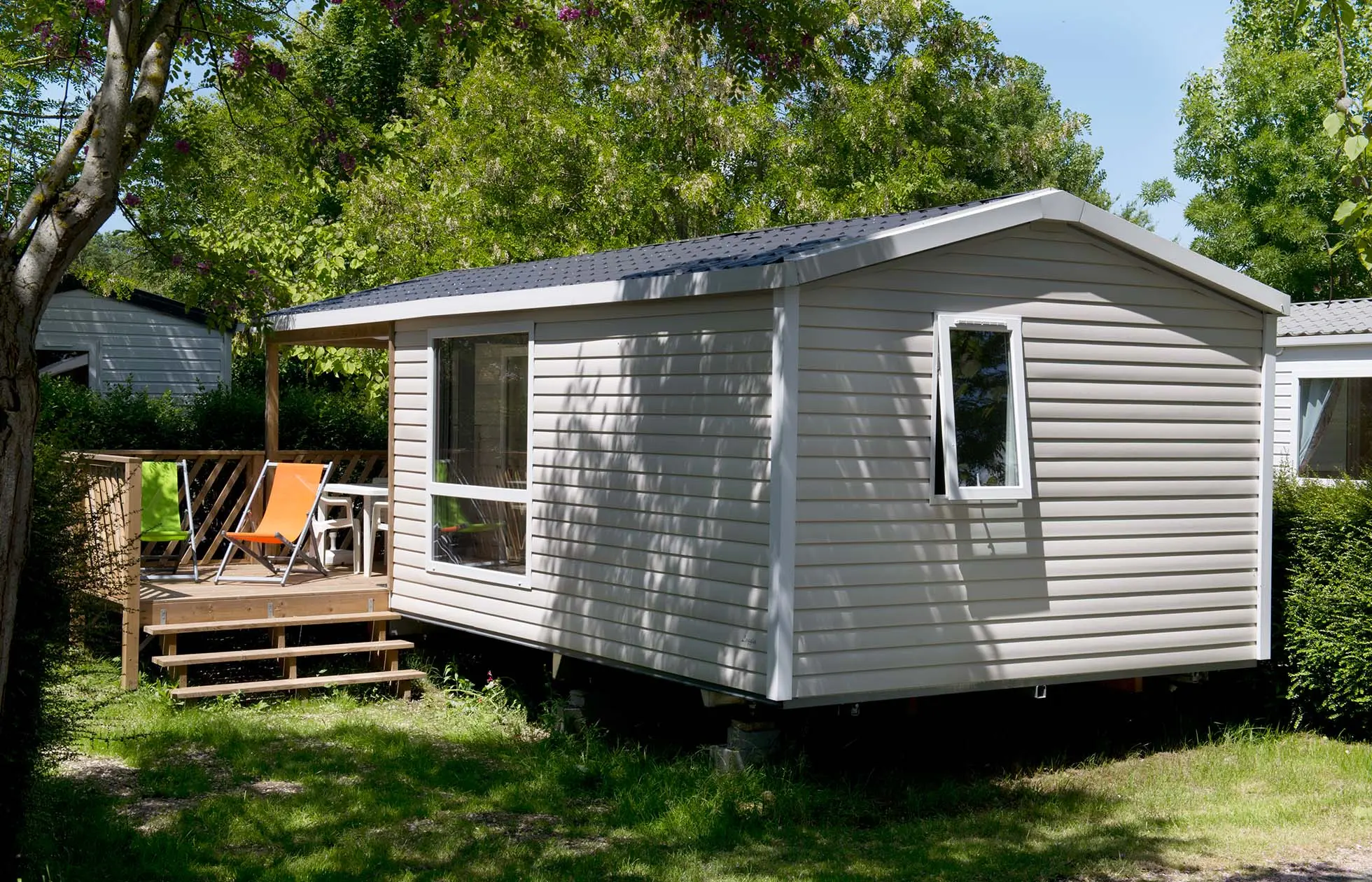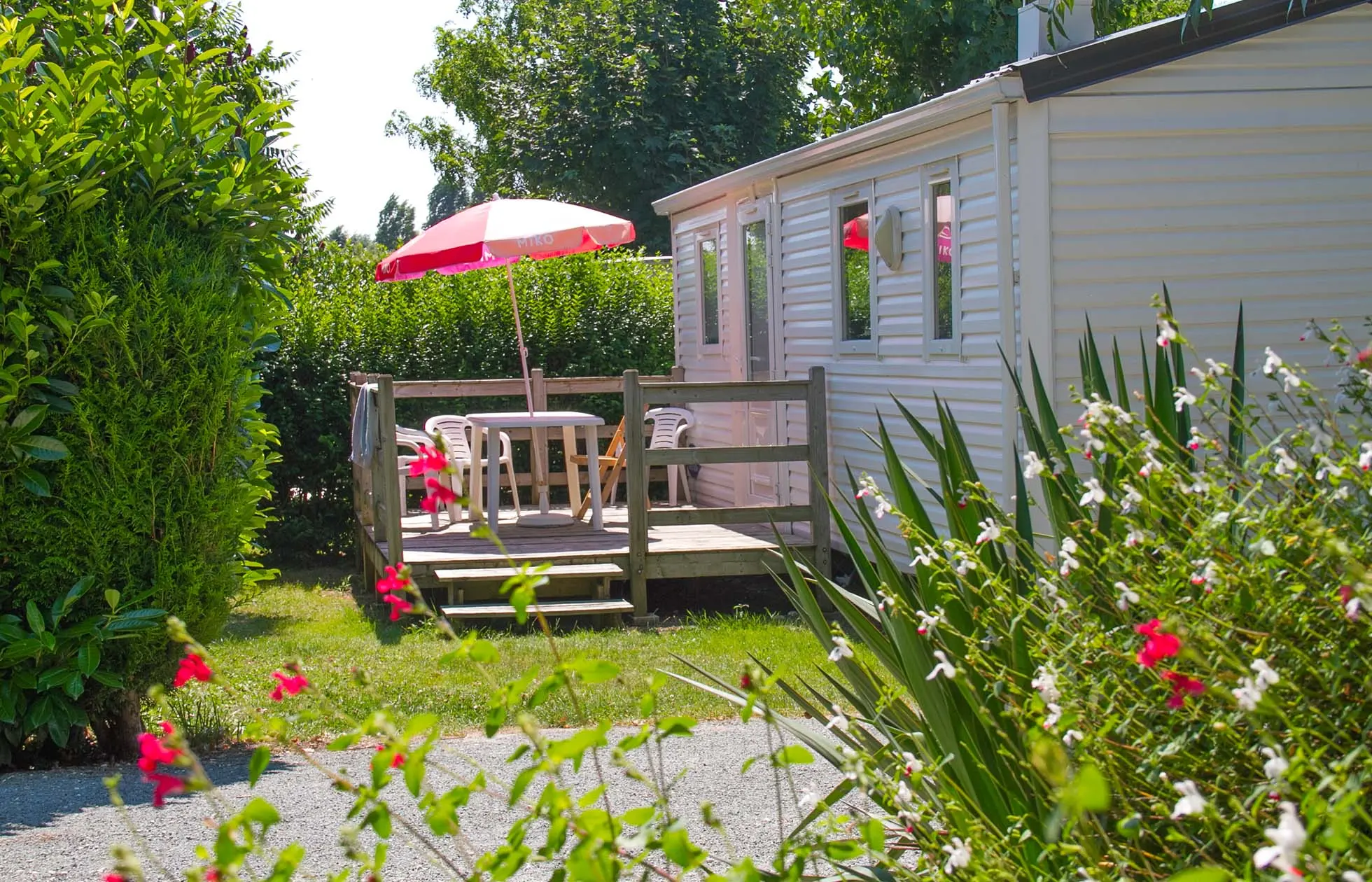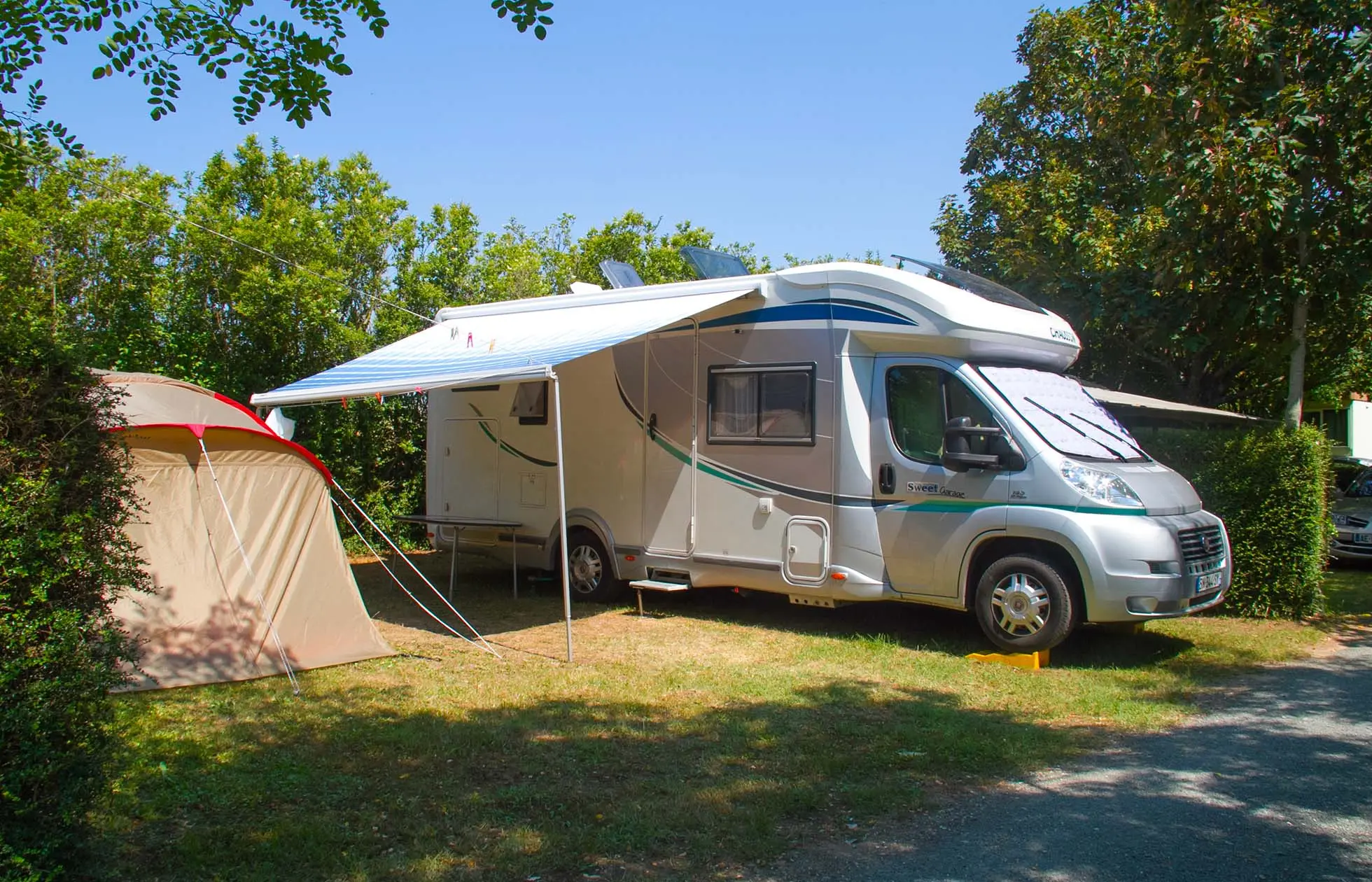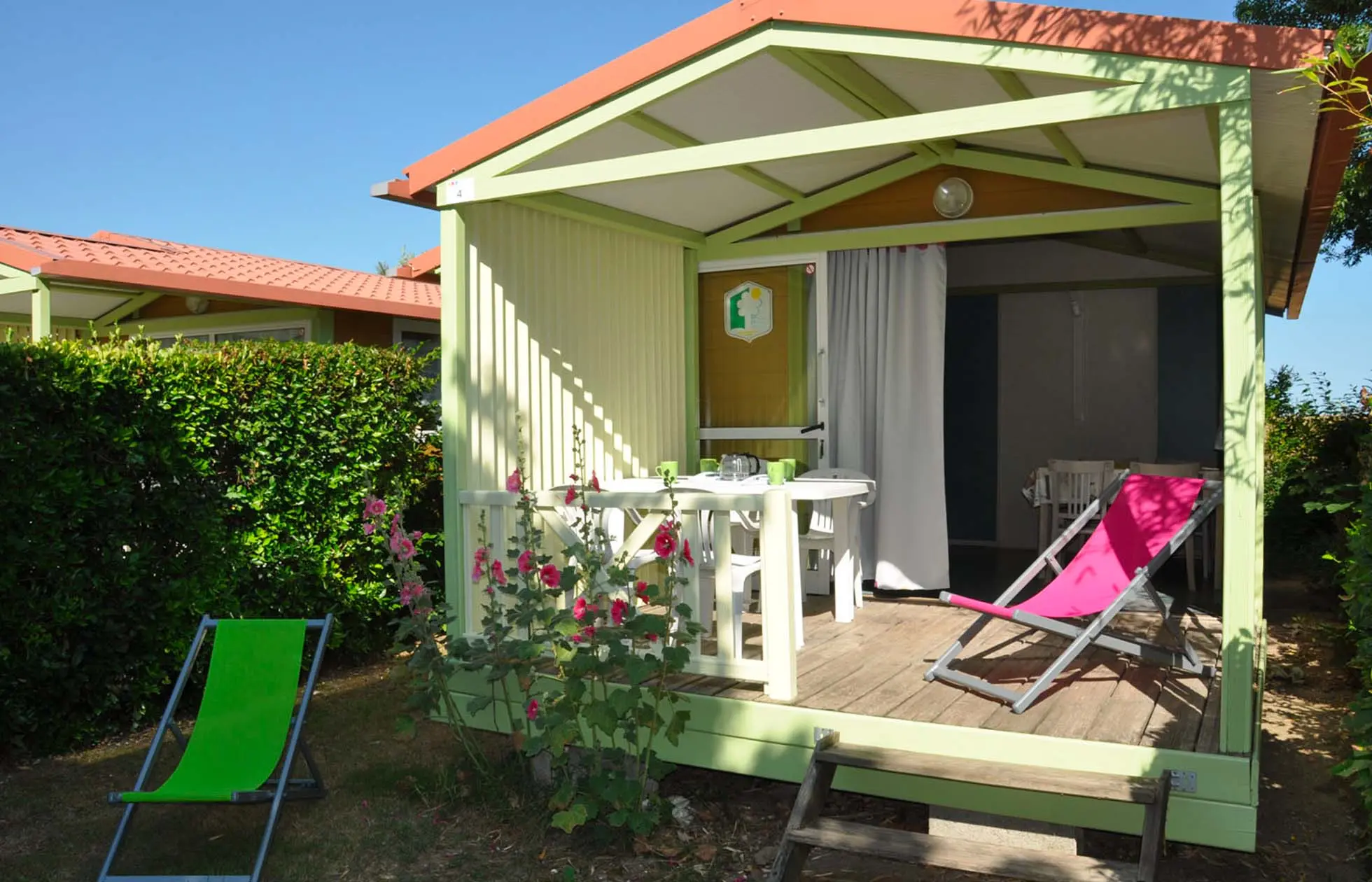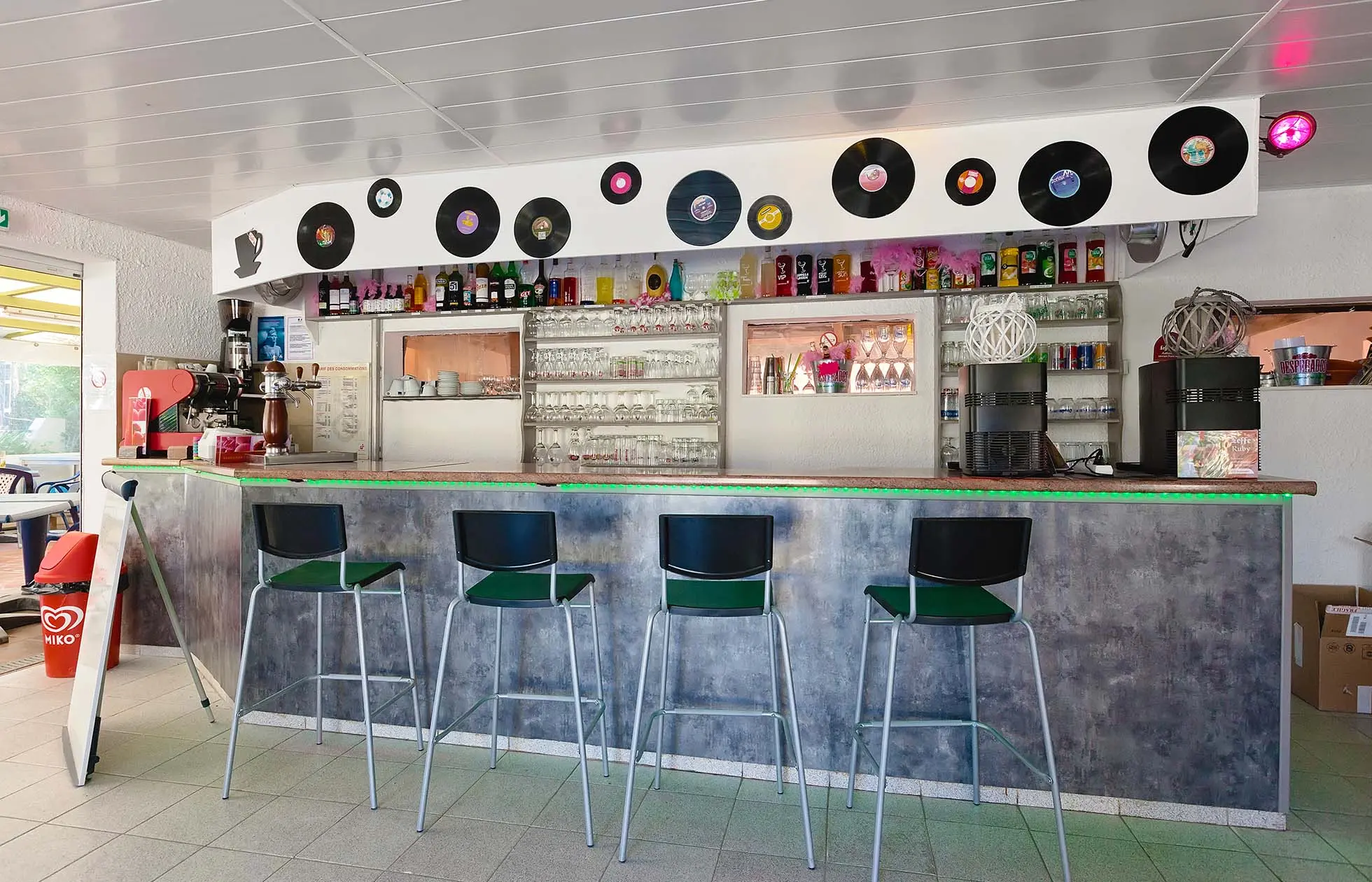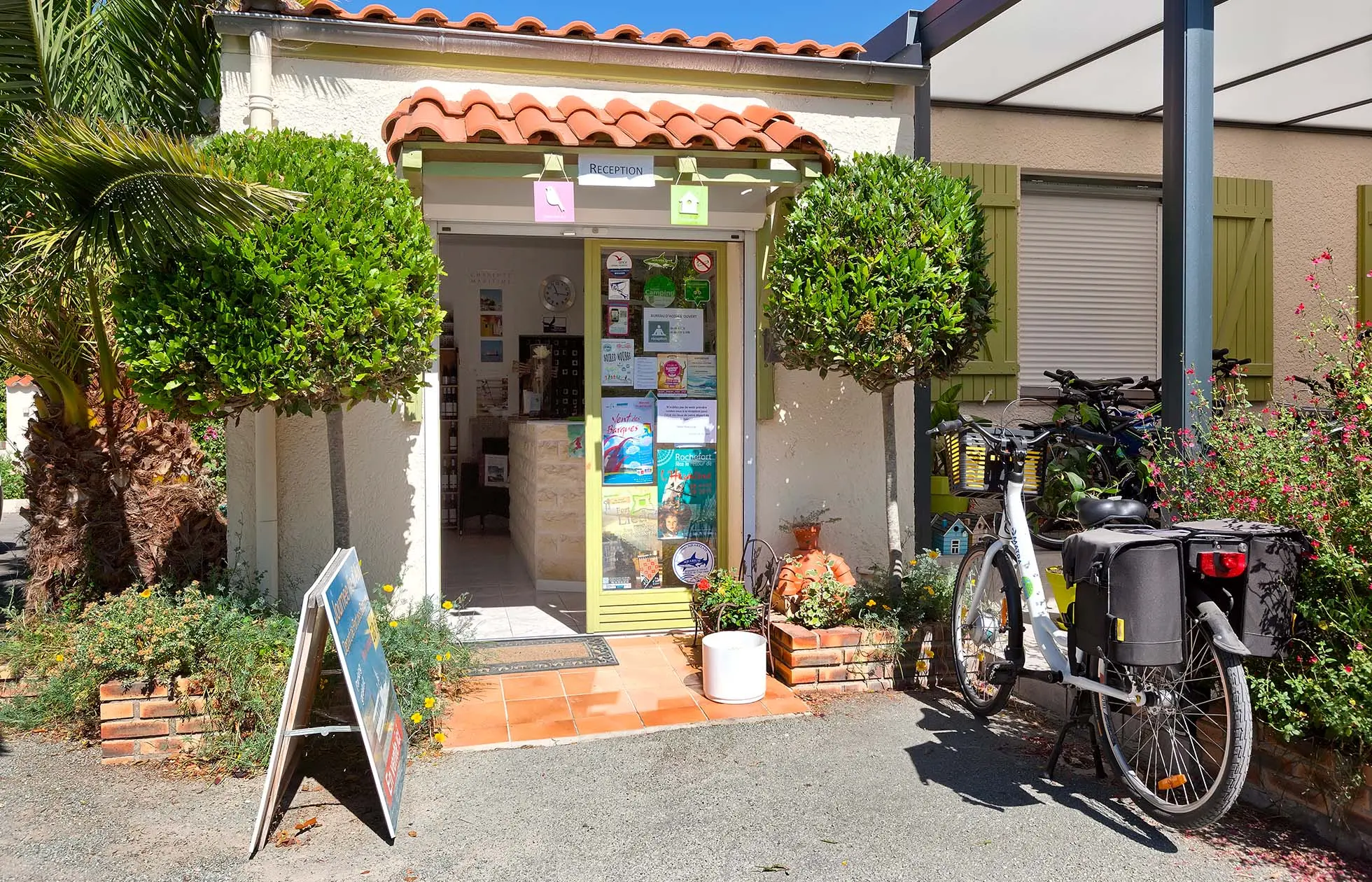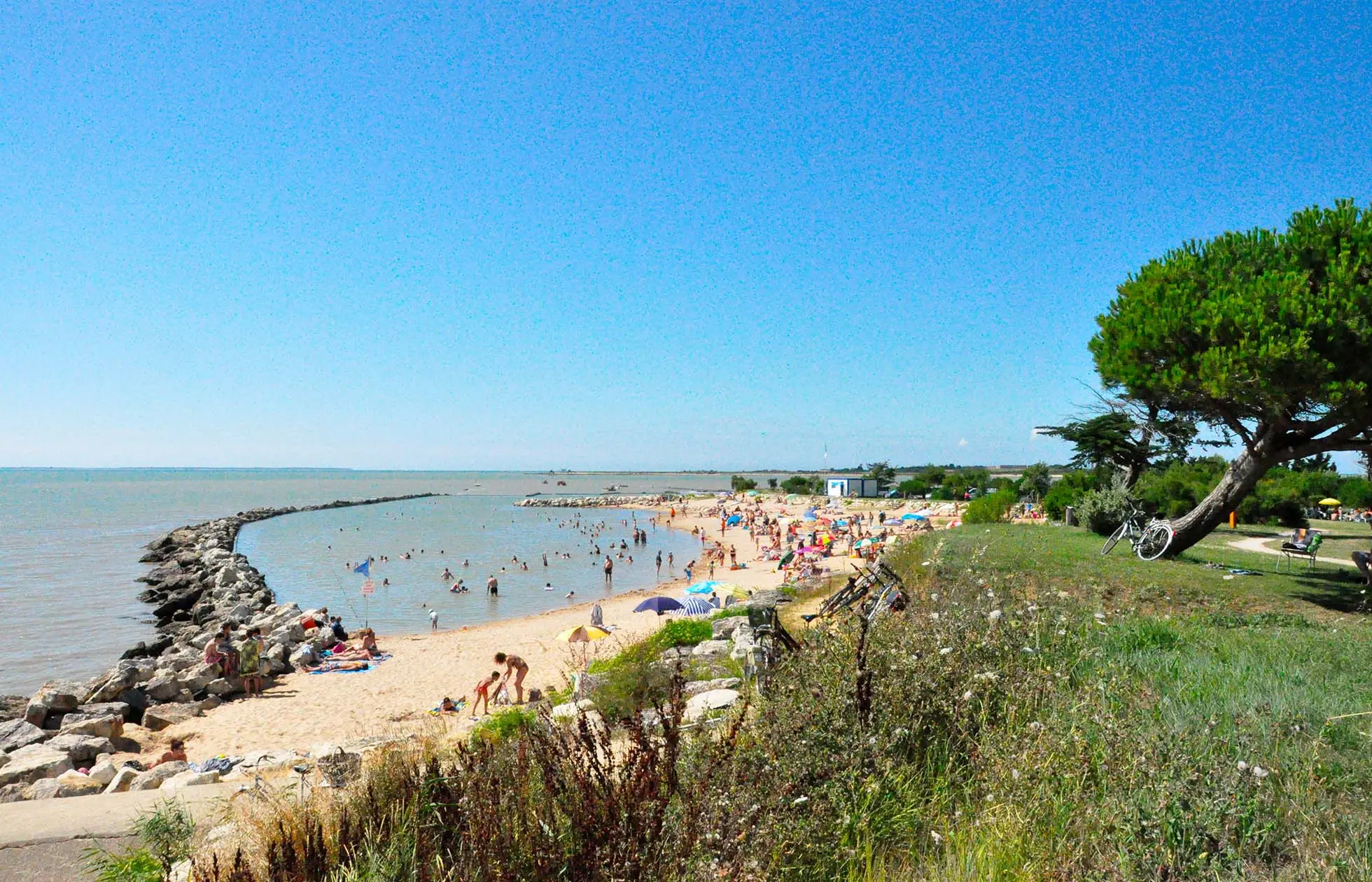 Welcome to Benoît & Catherine
Campsite

L'Abri-Côtier

New Aquitaine - Saint Nazaire sur Charente

Explore the Atlantic coast and the Charente estuary from this pretty, wooded campsite.
From 08/04/2023 to 15/04/2023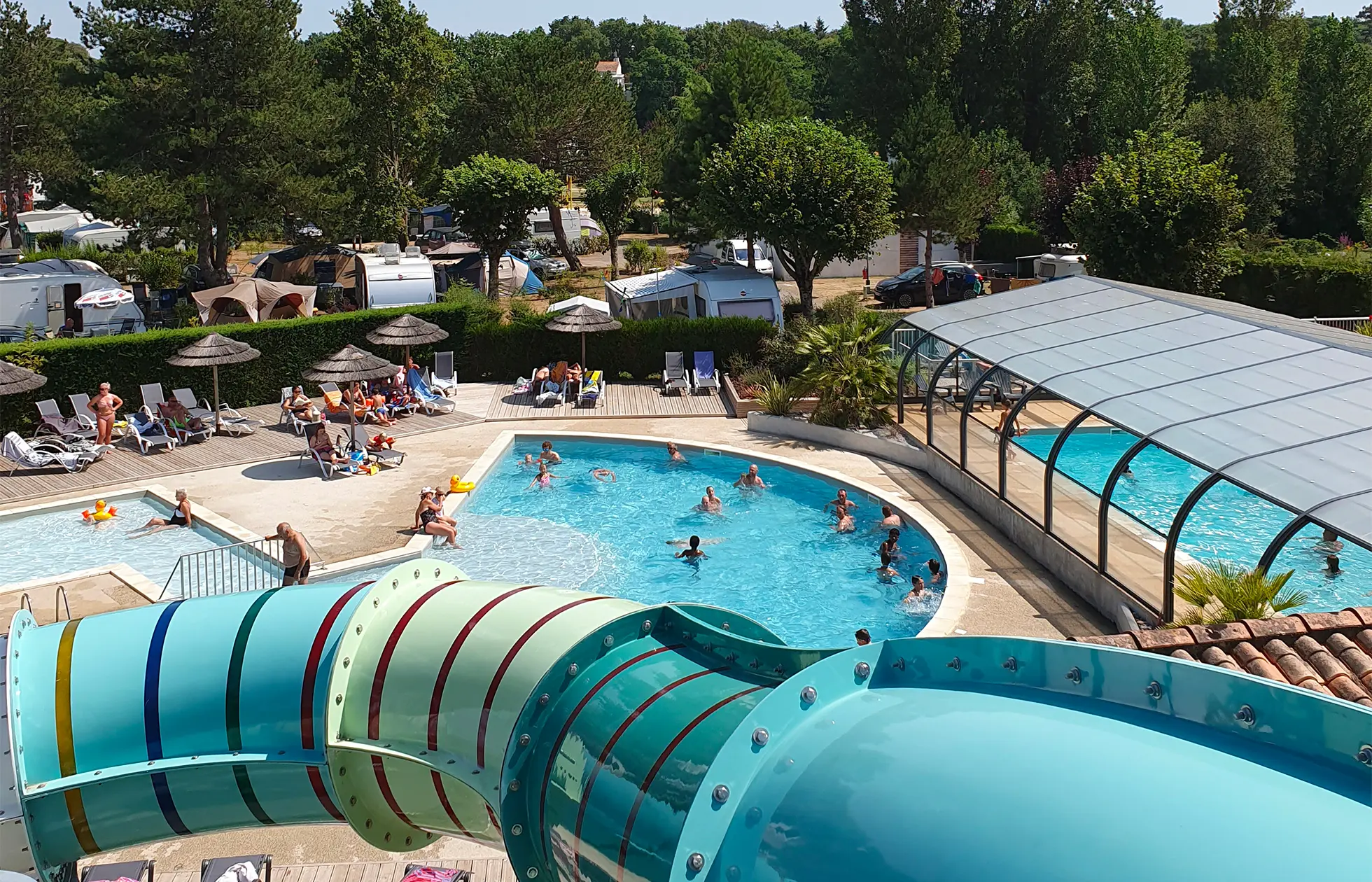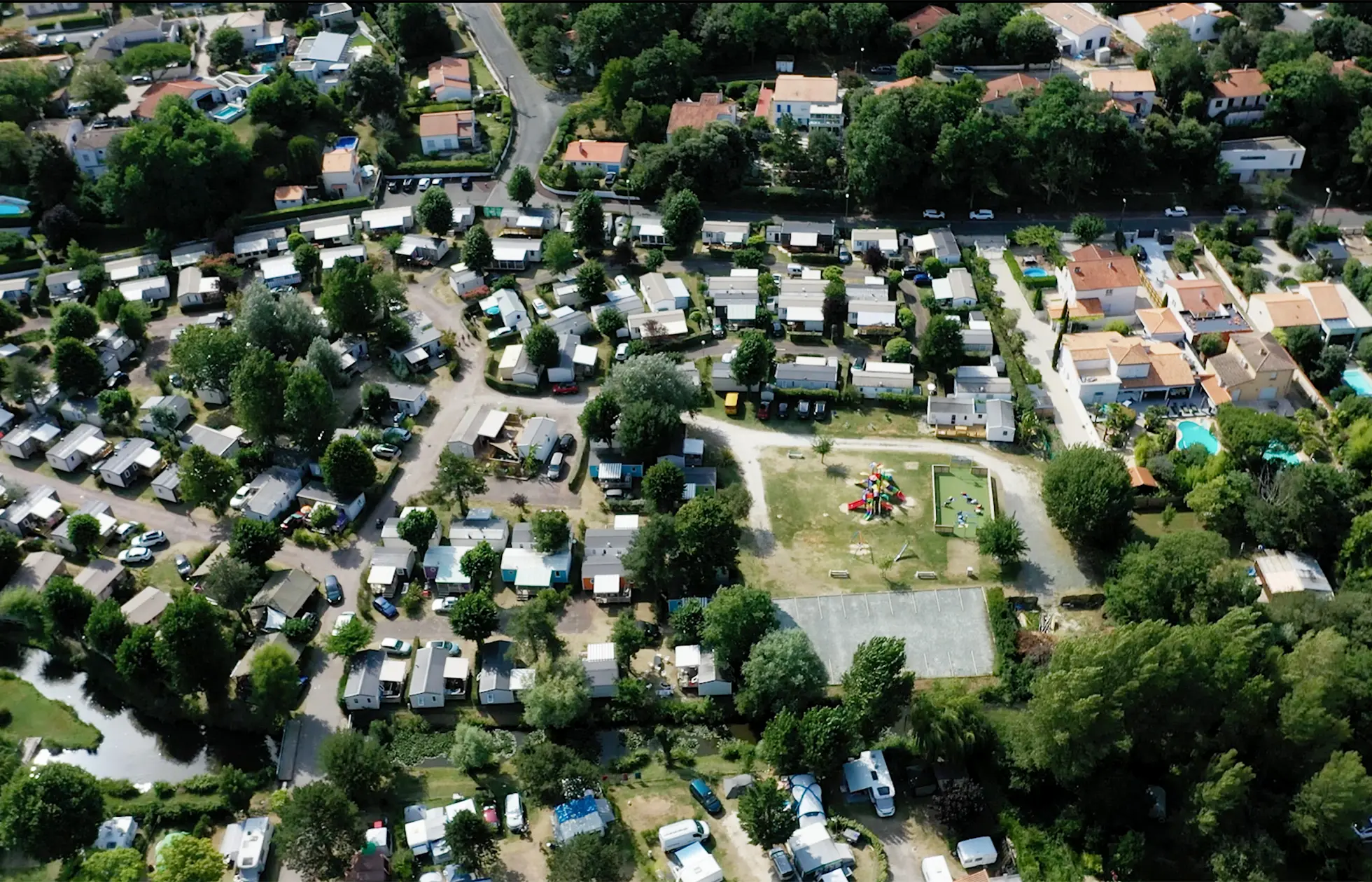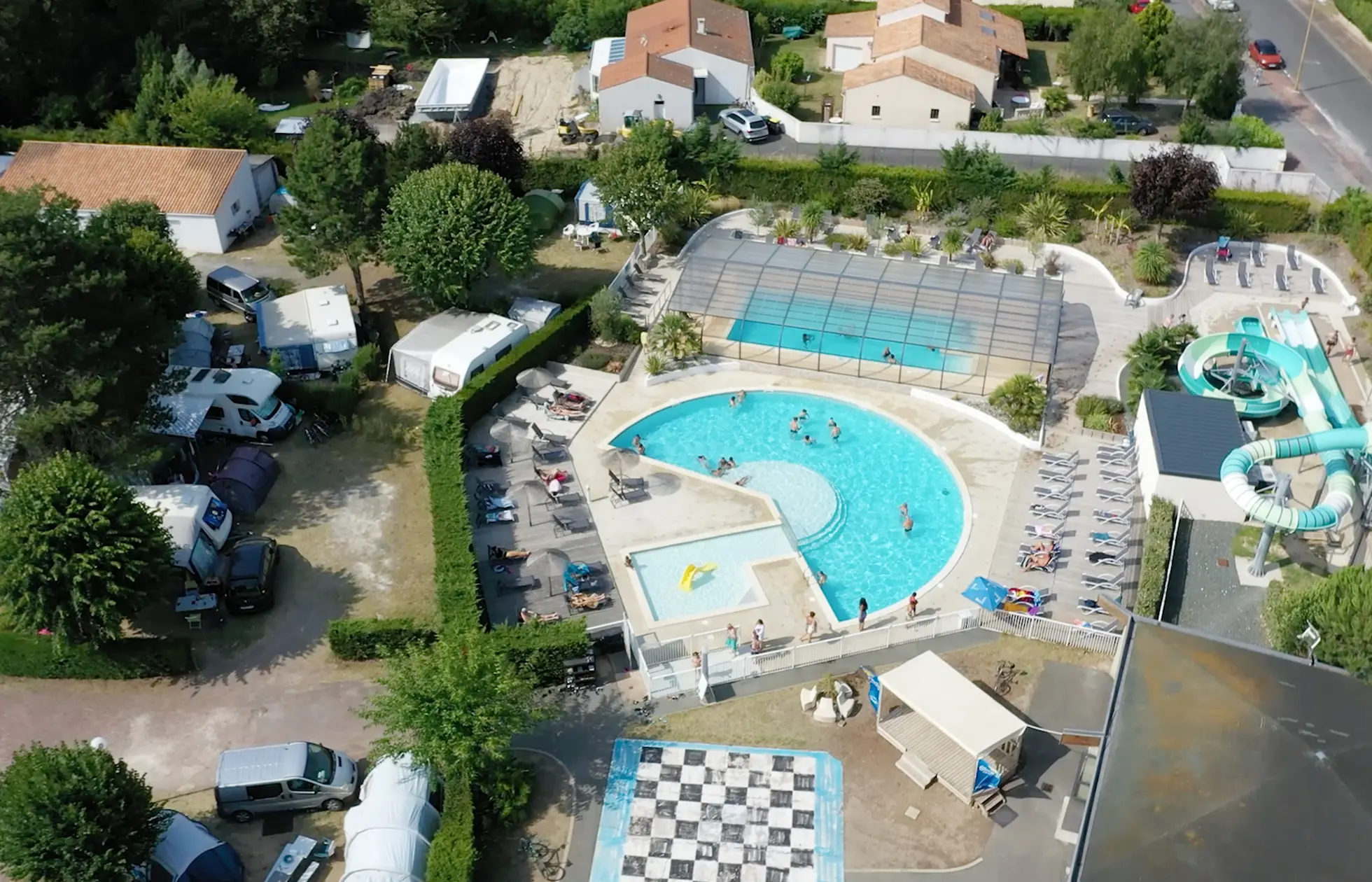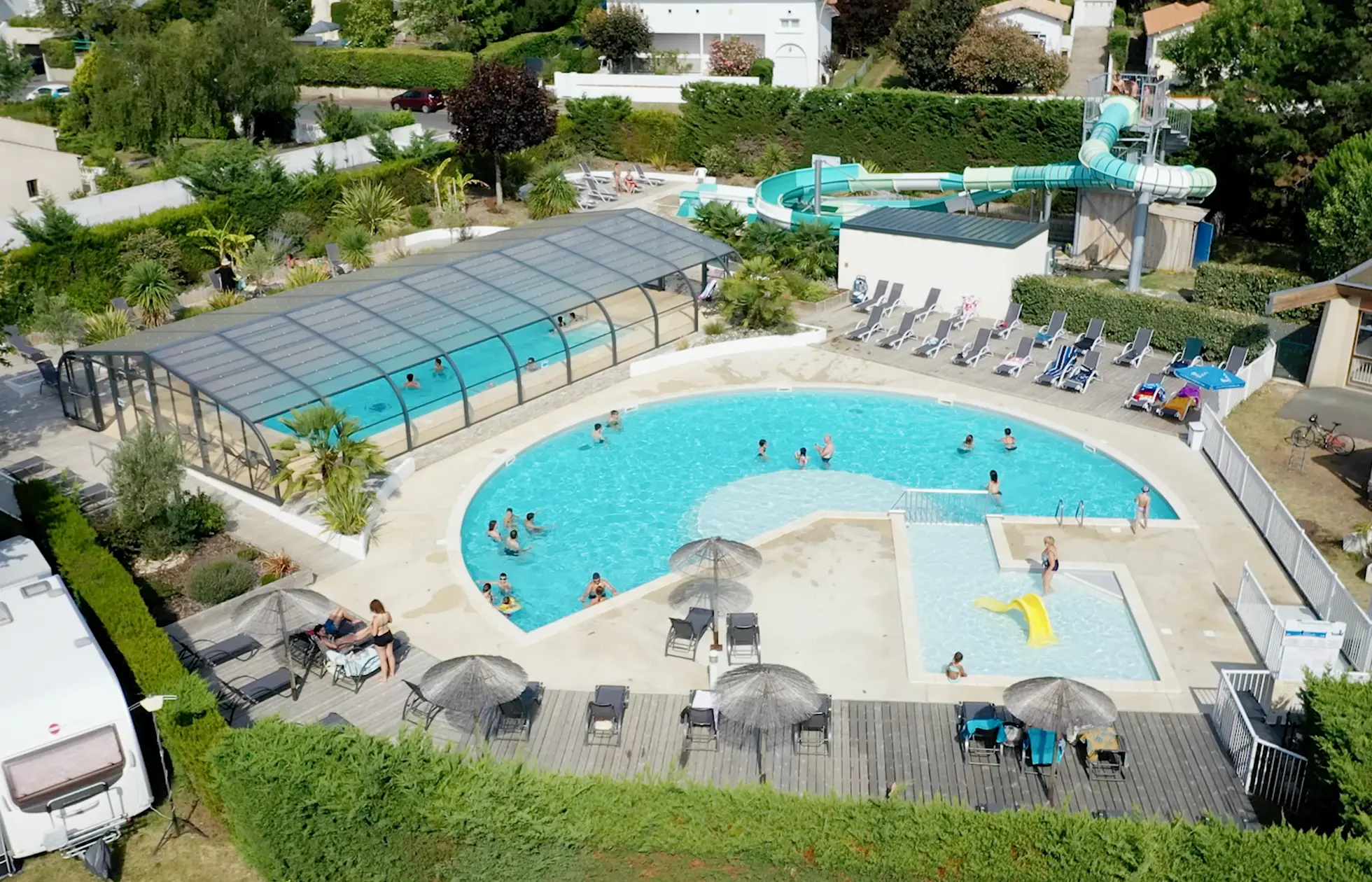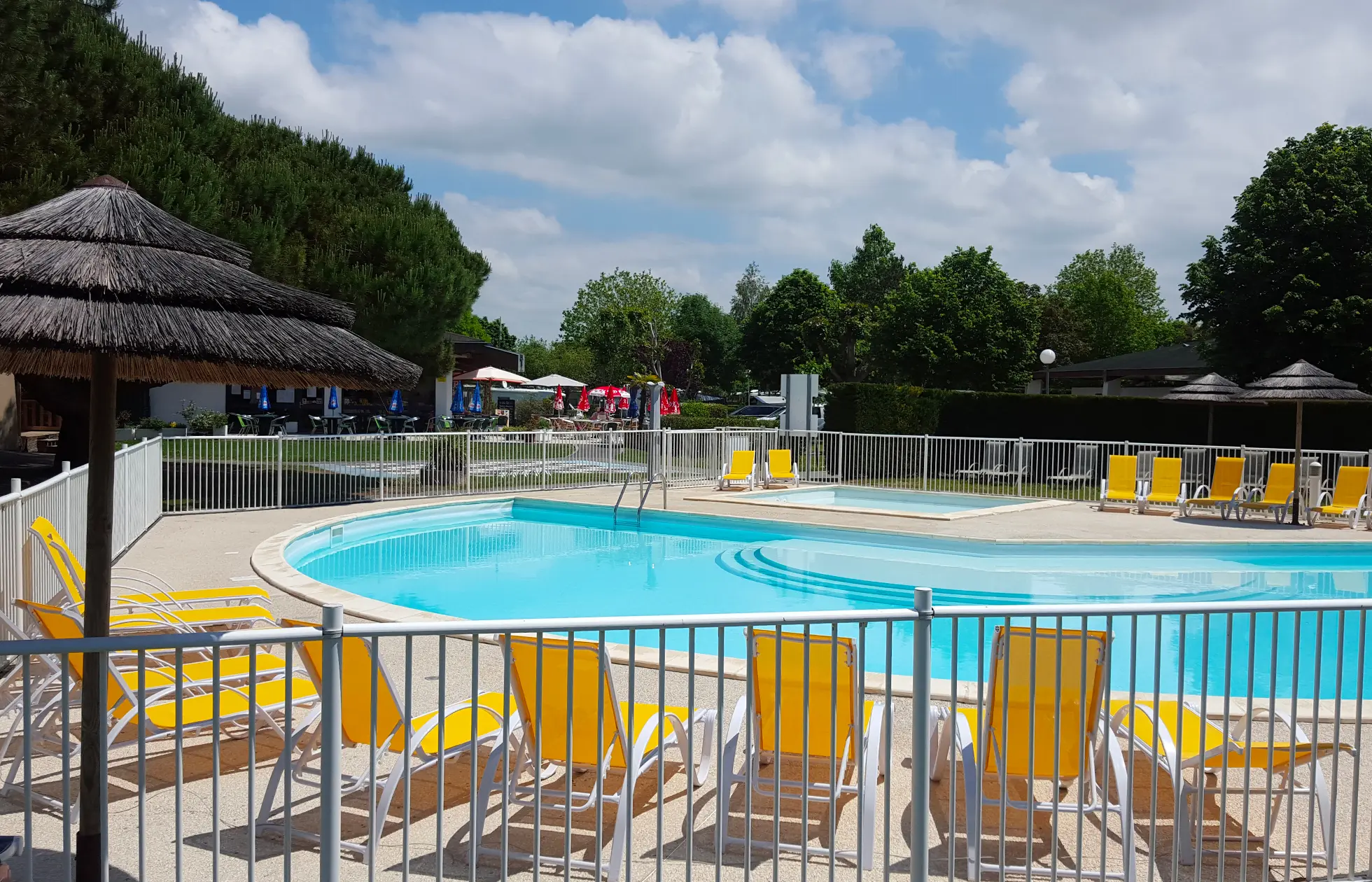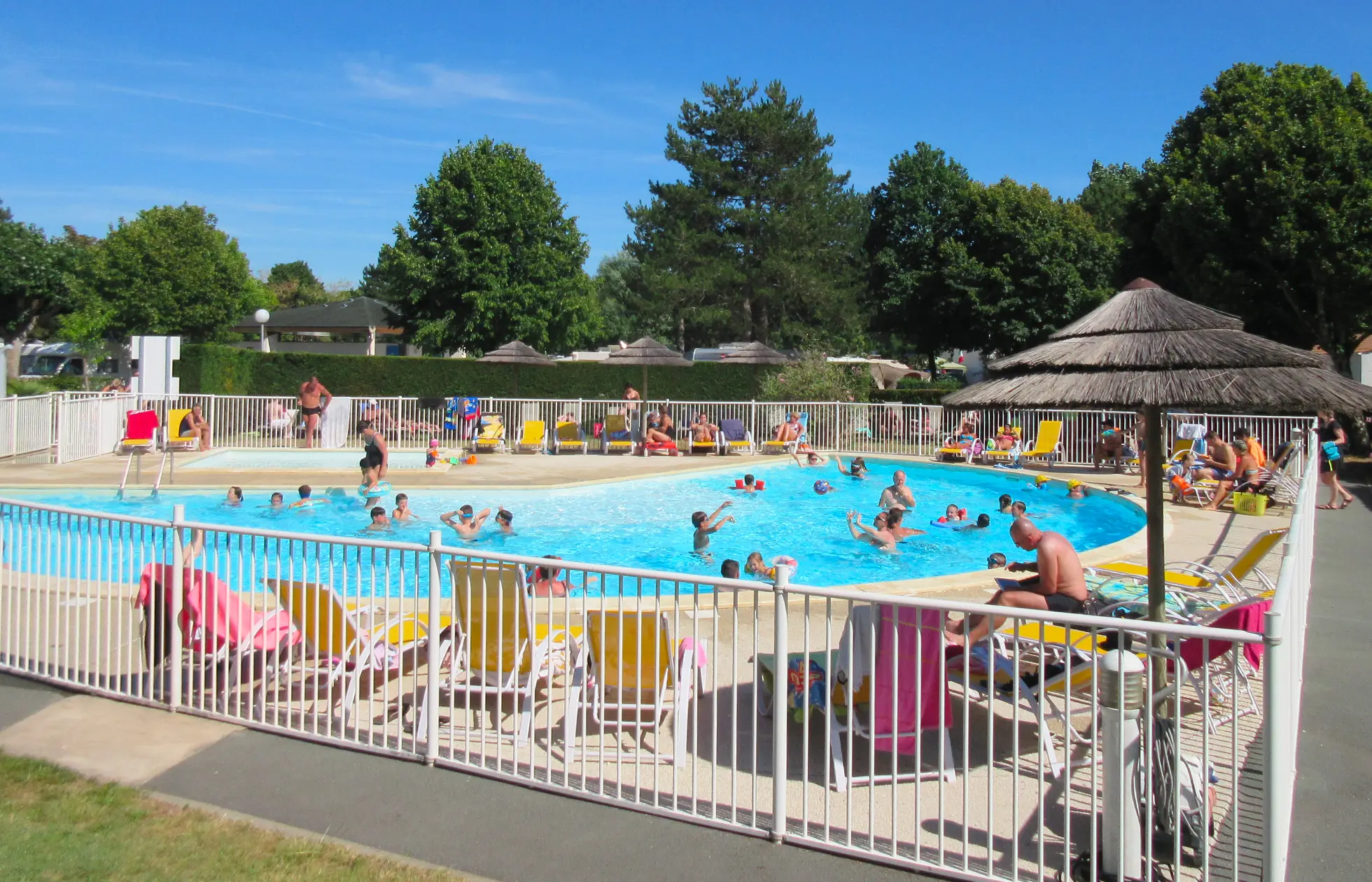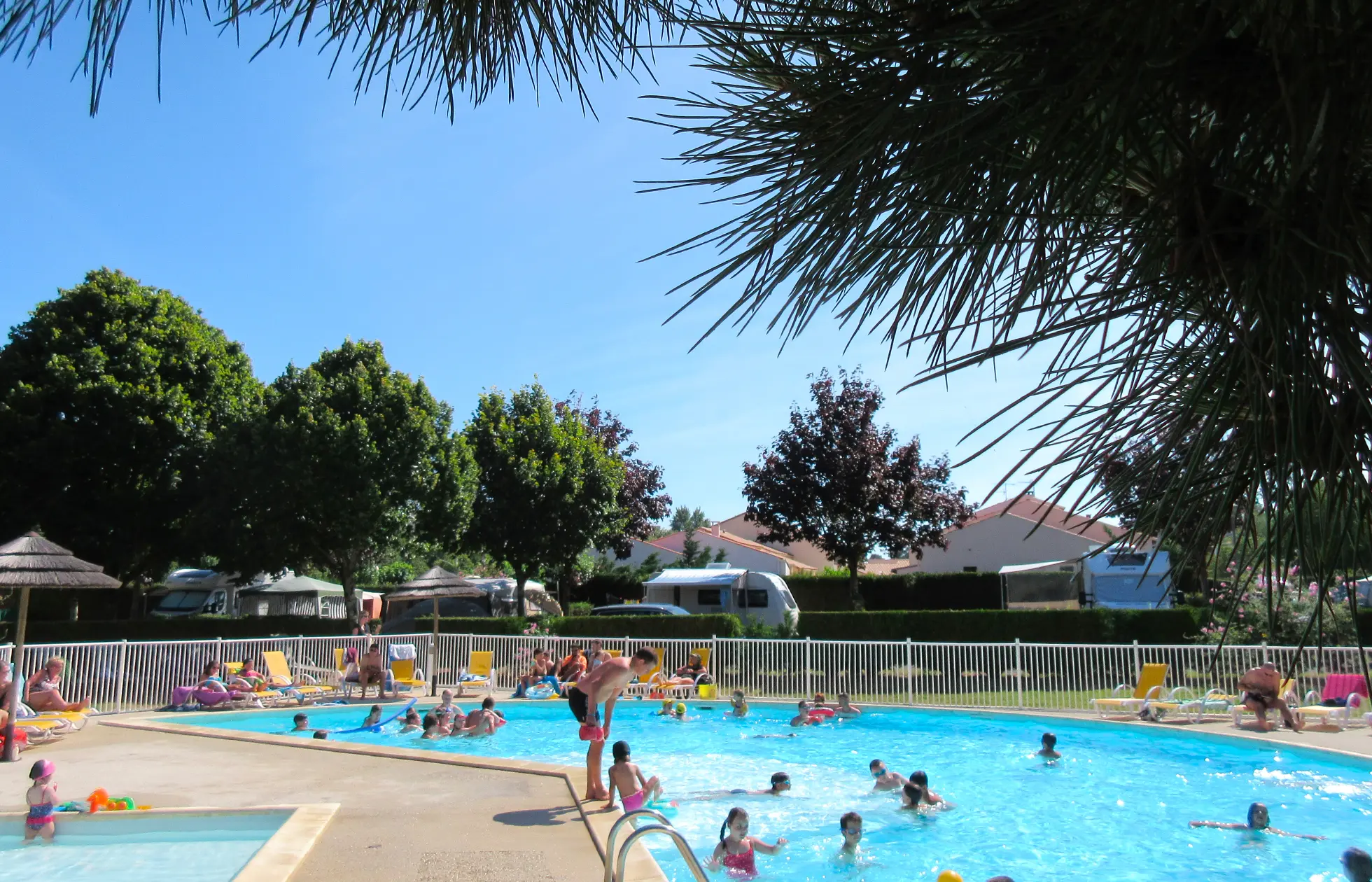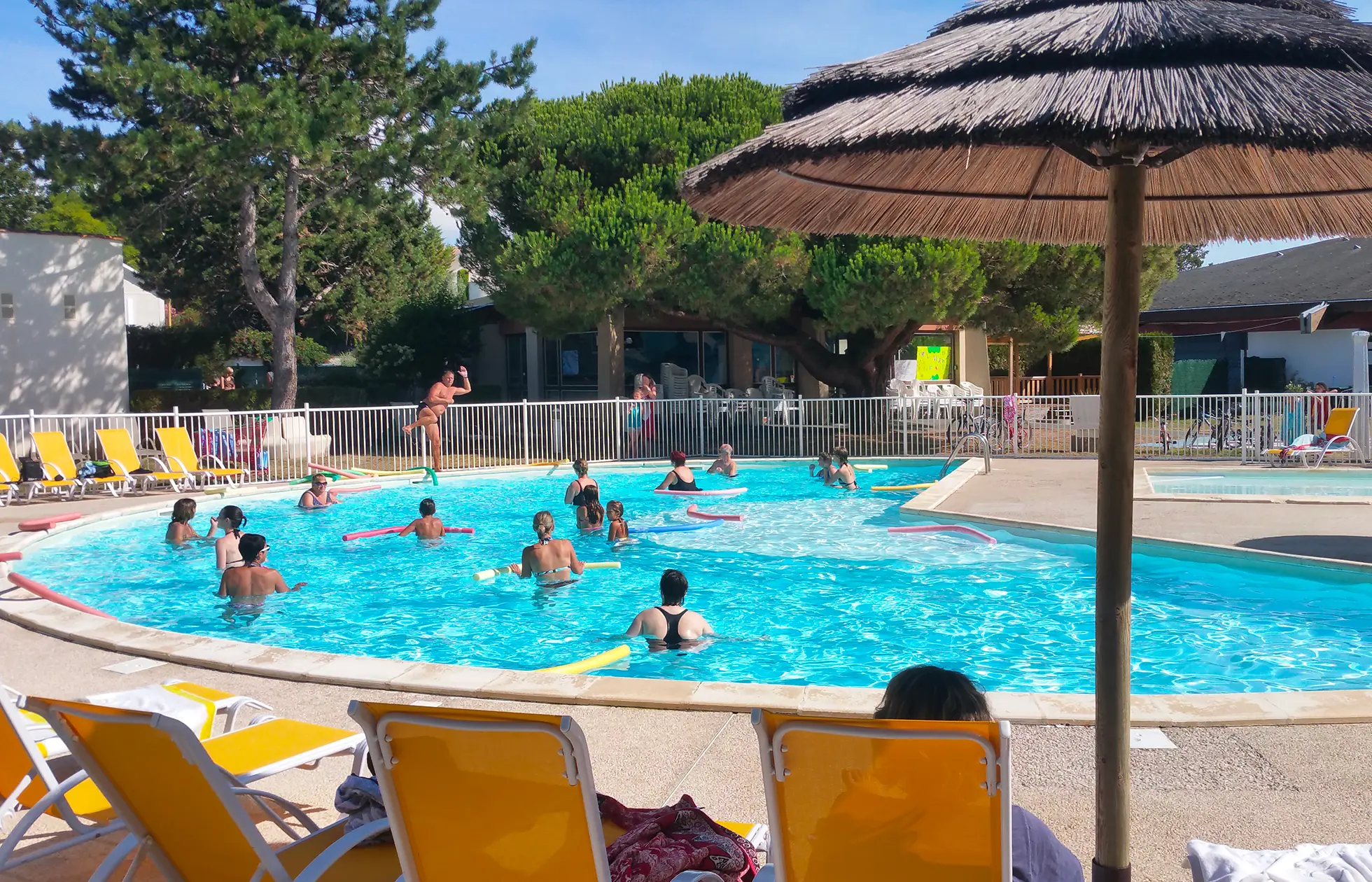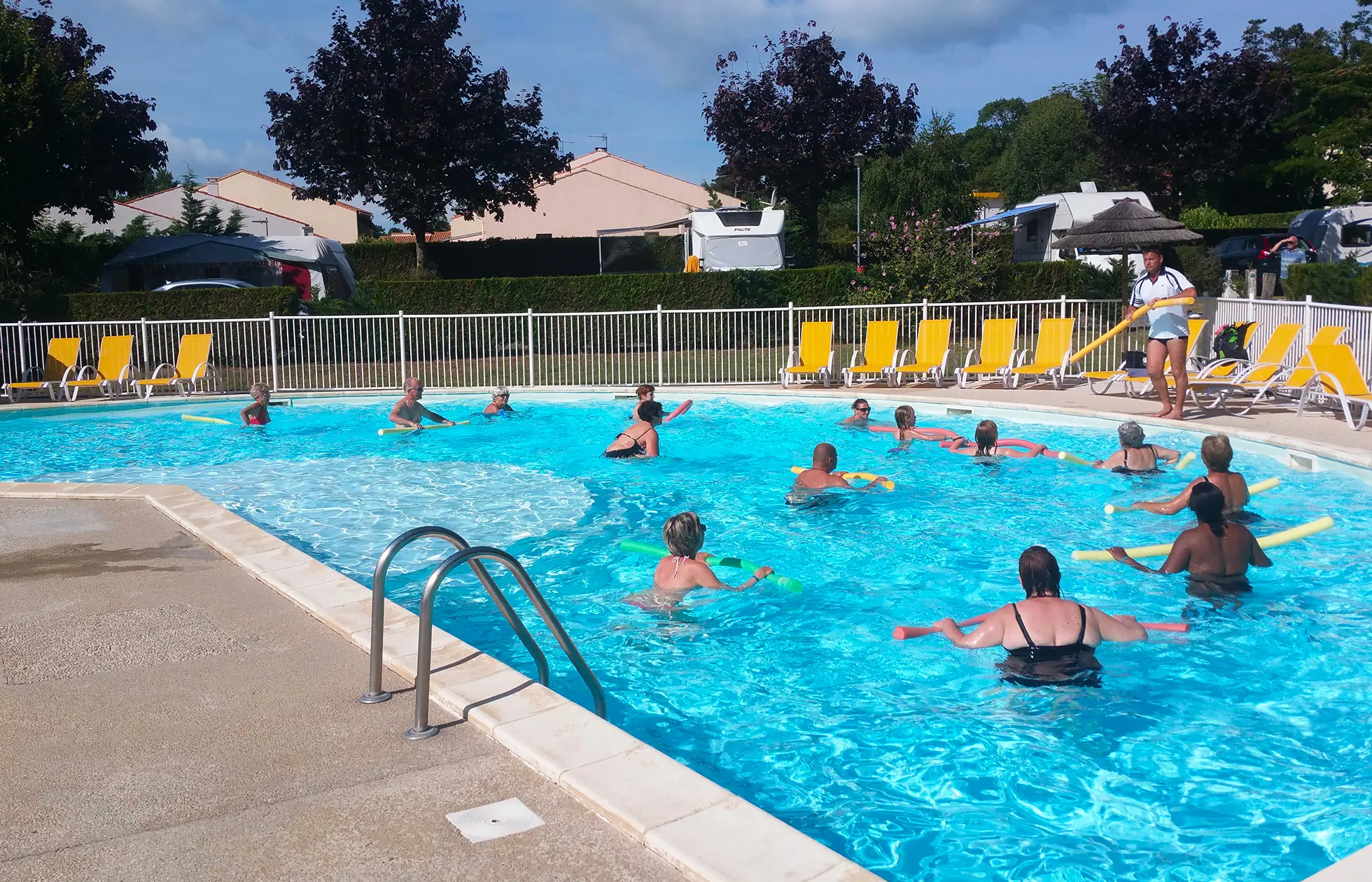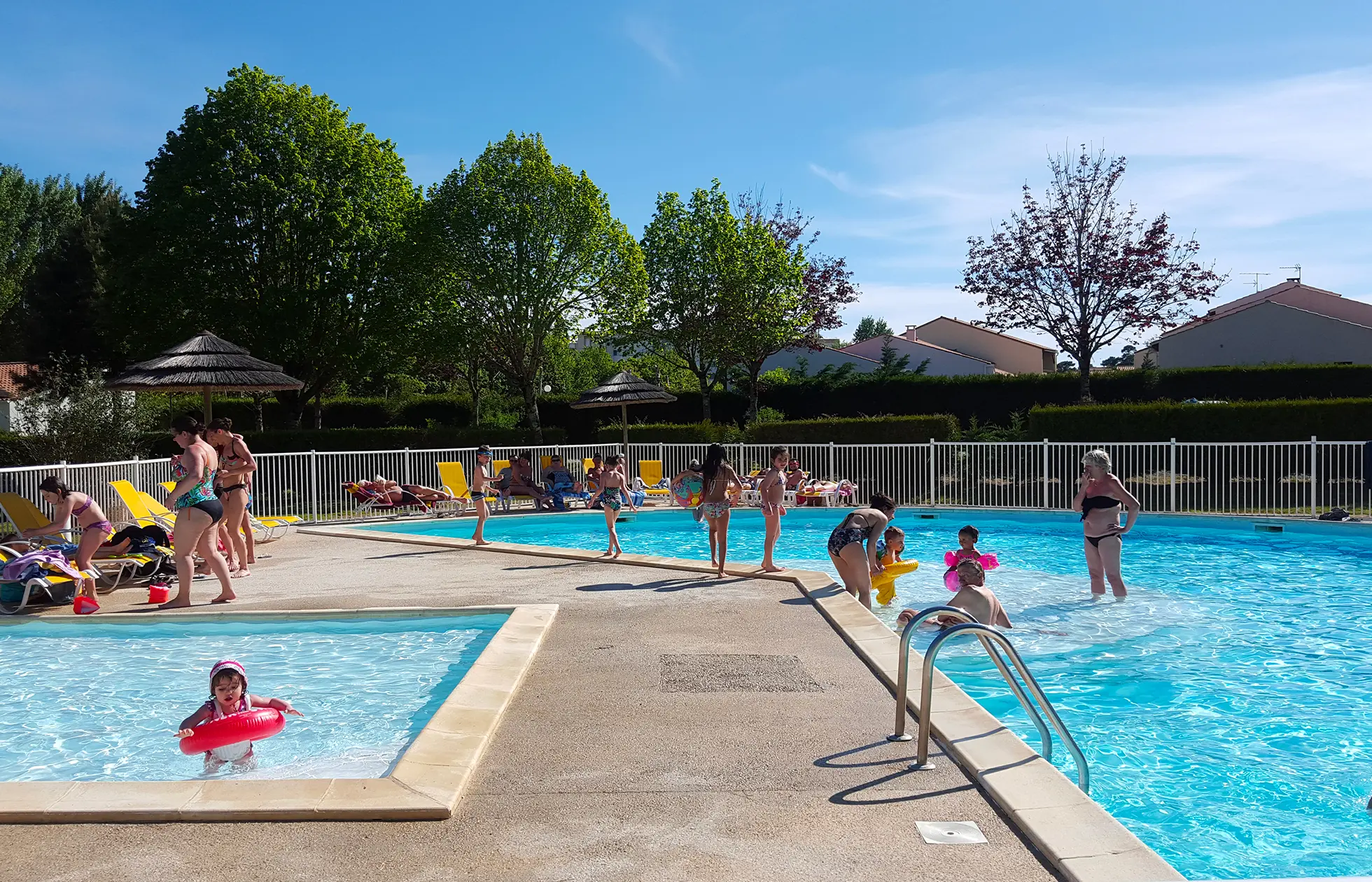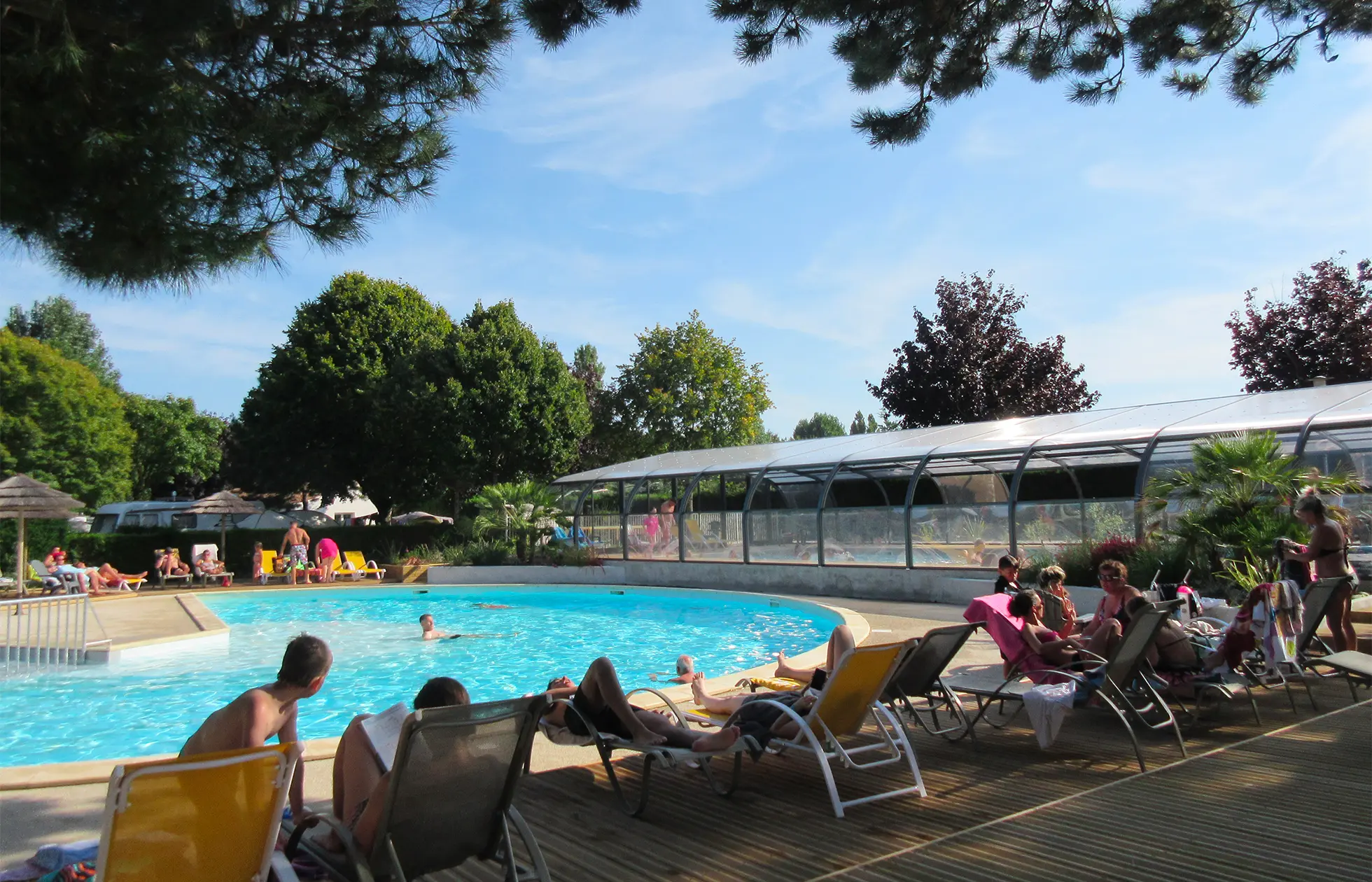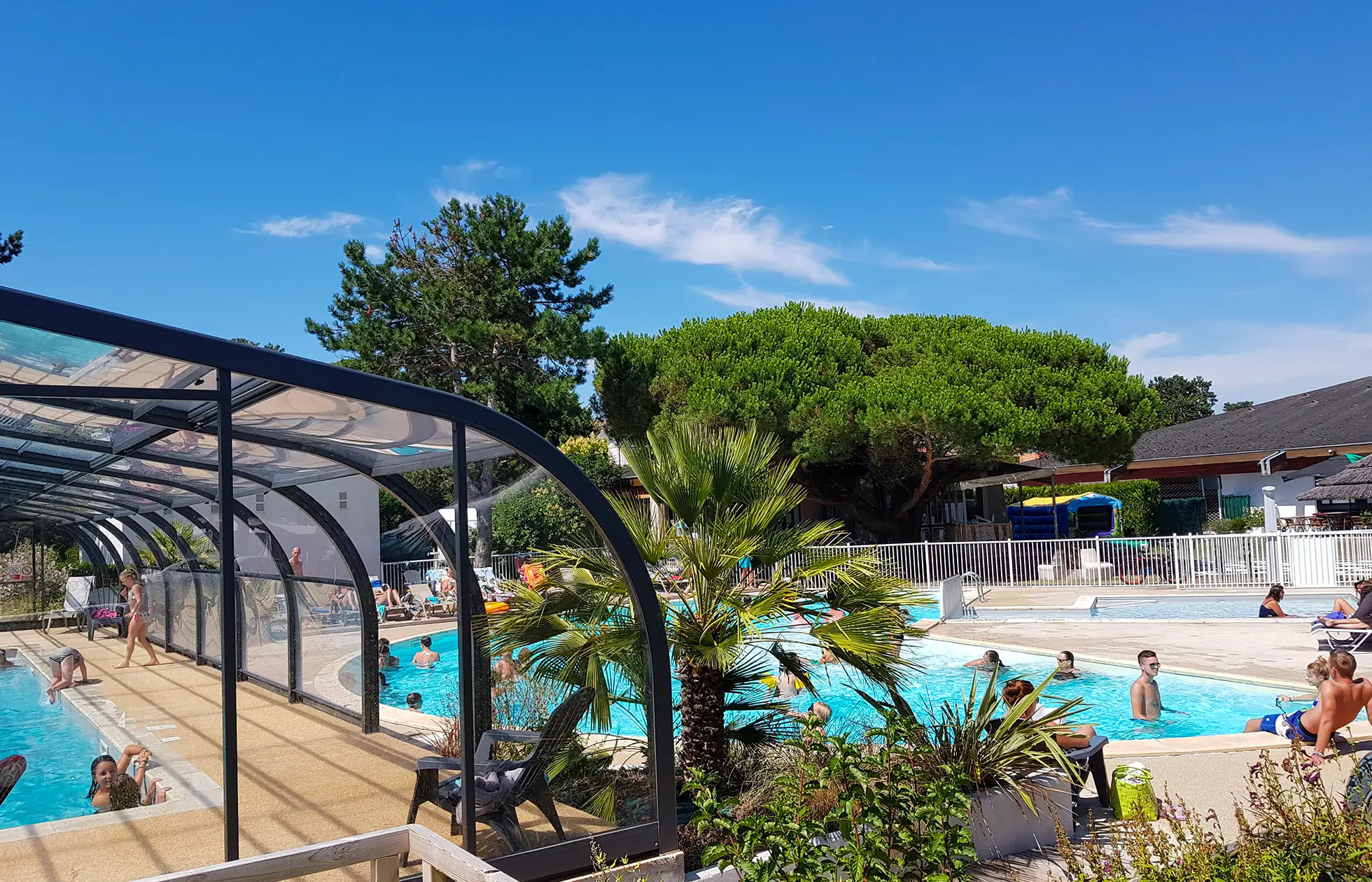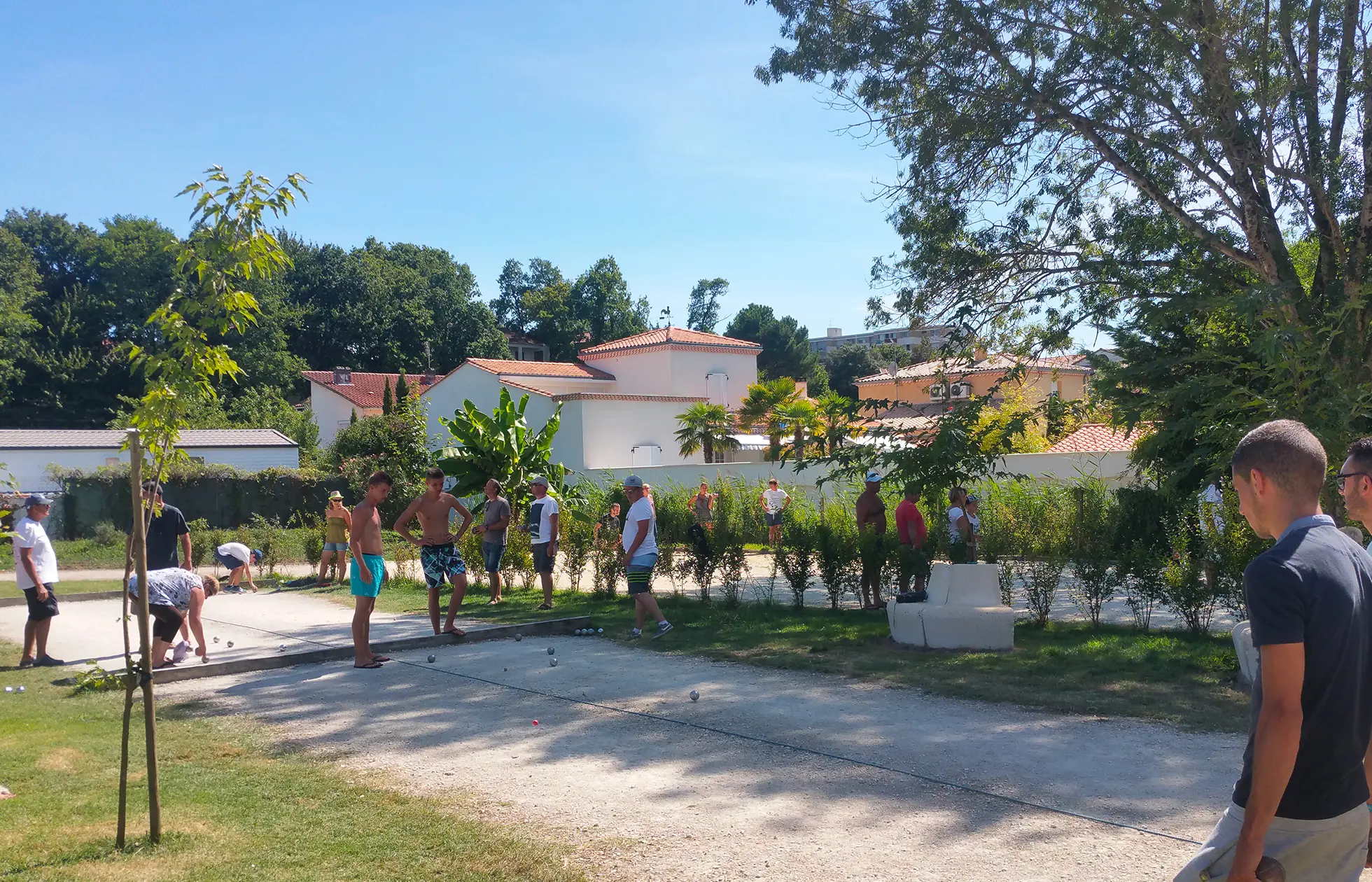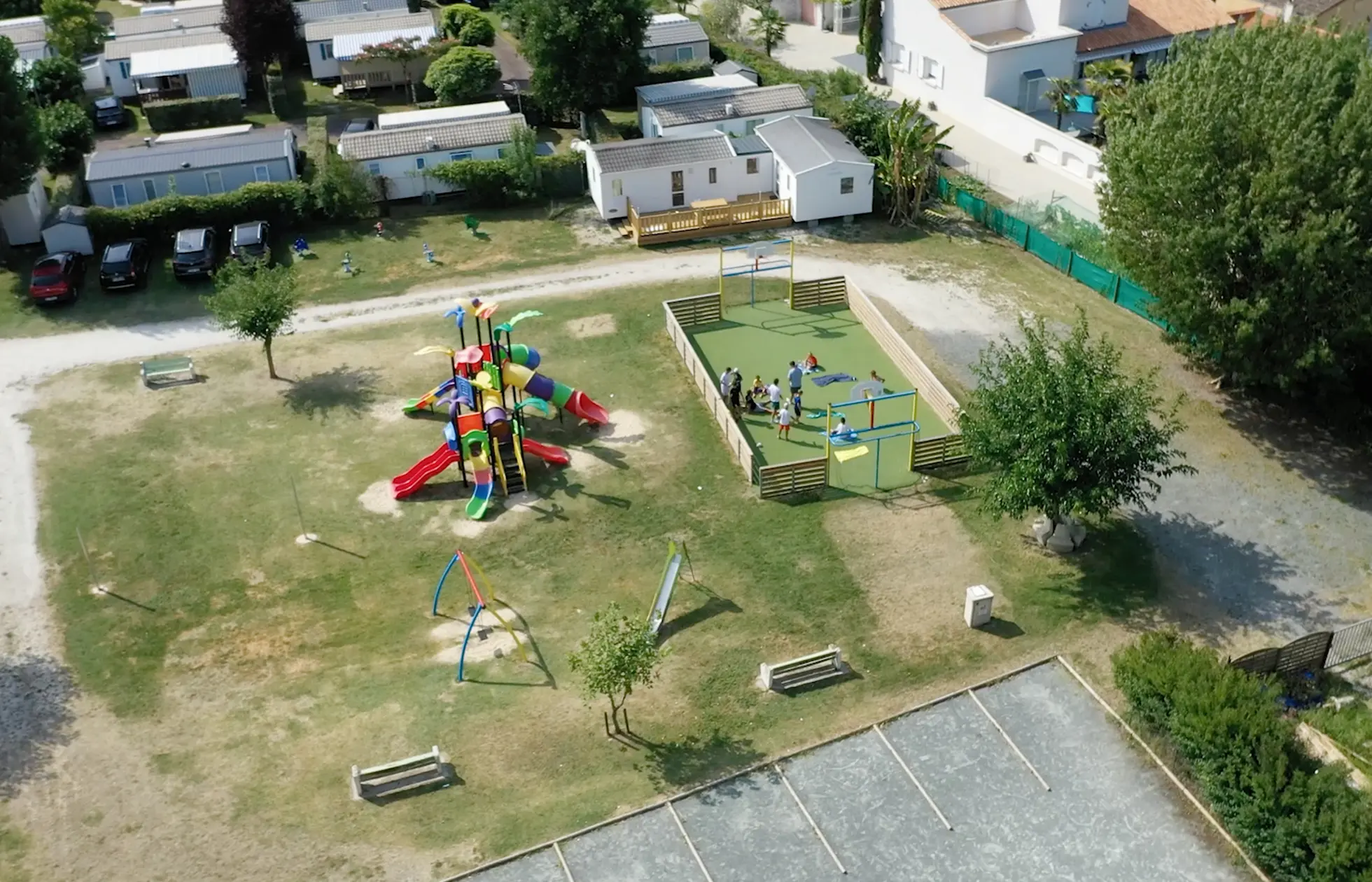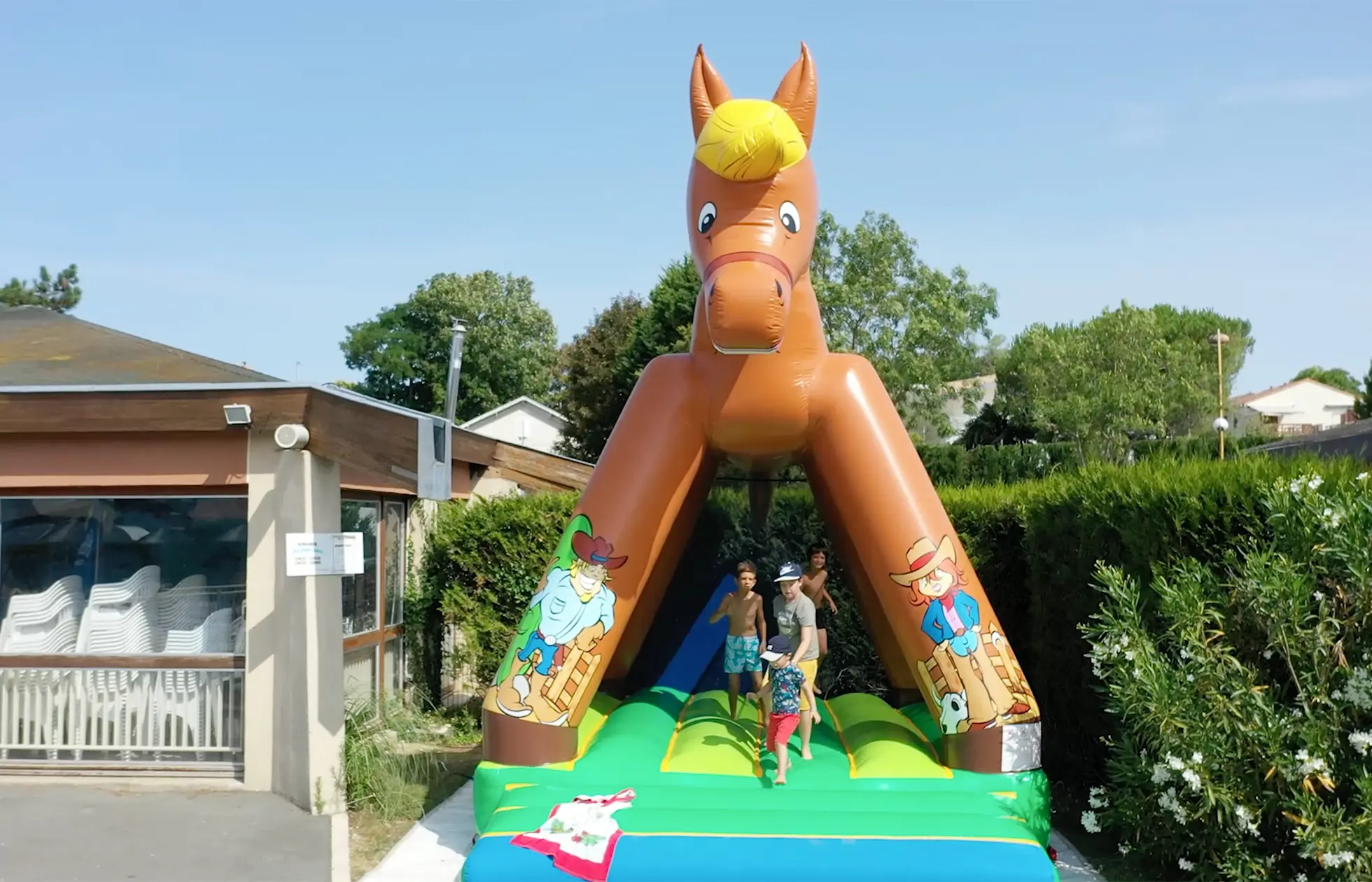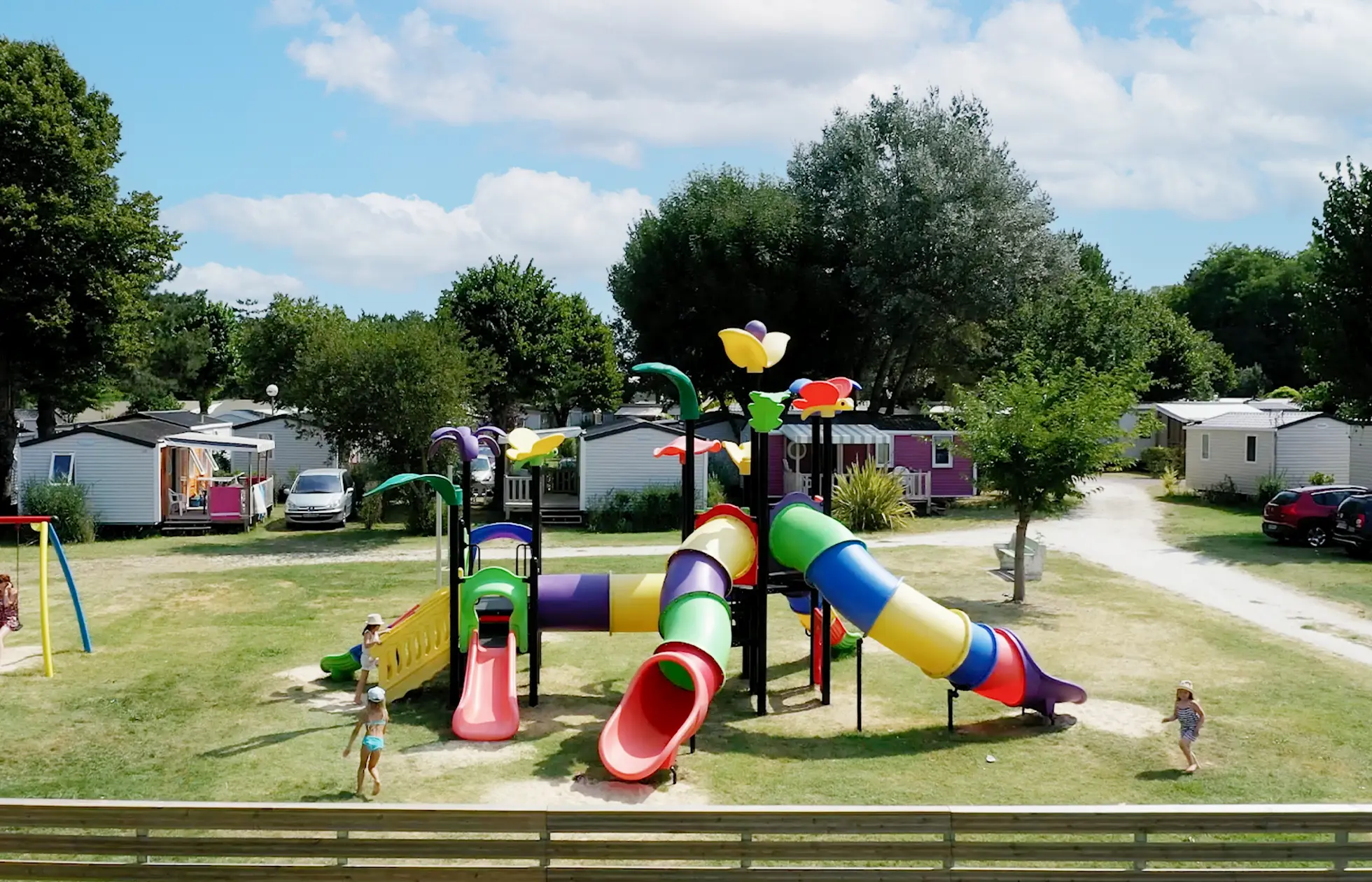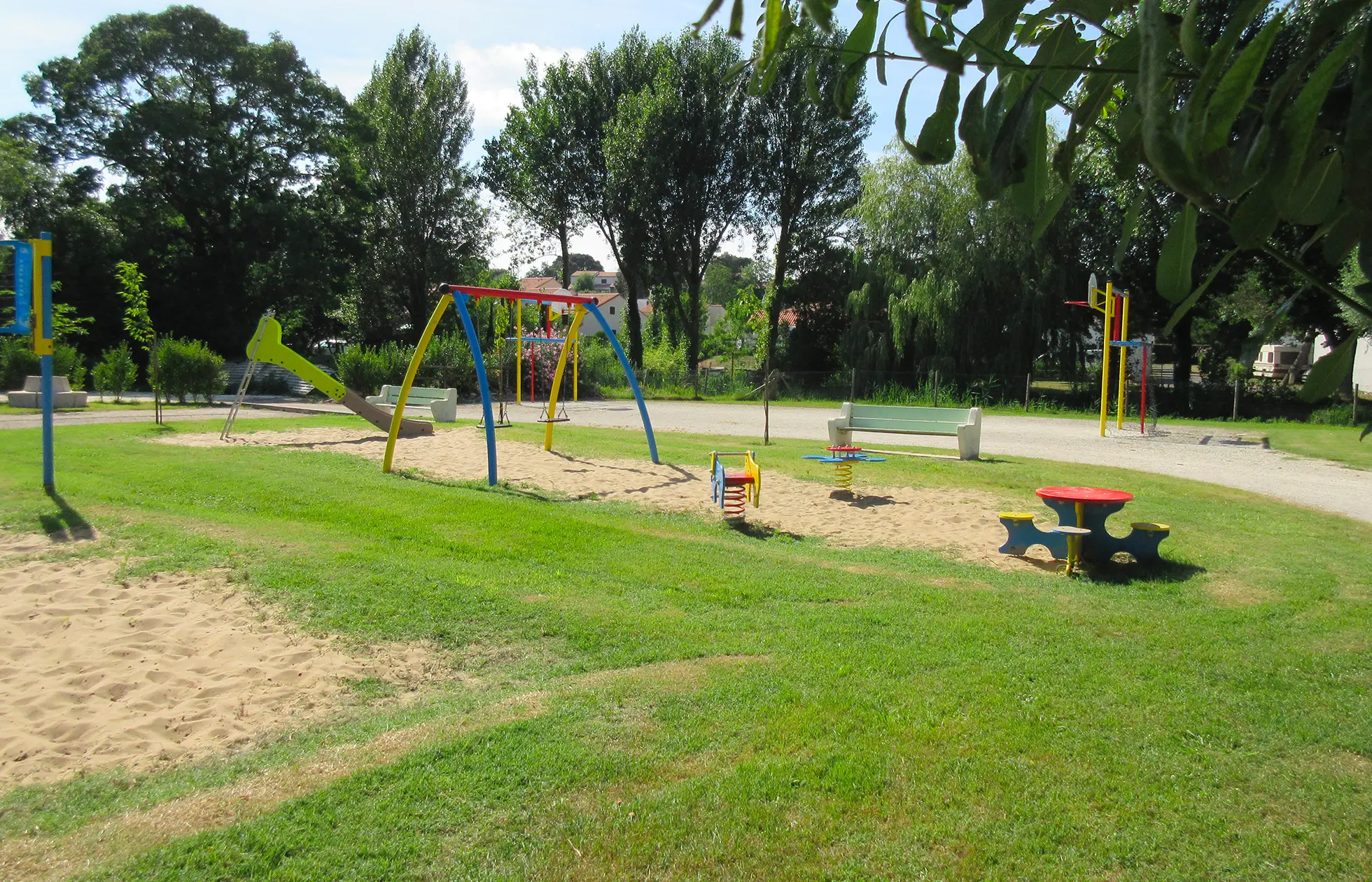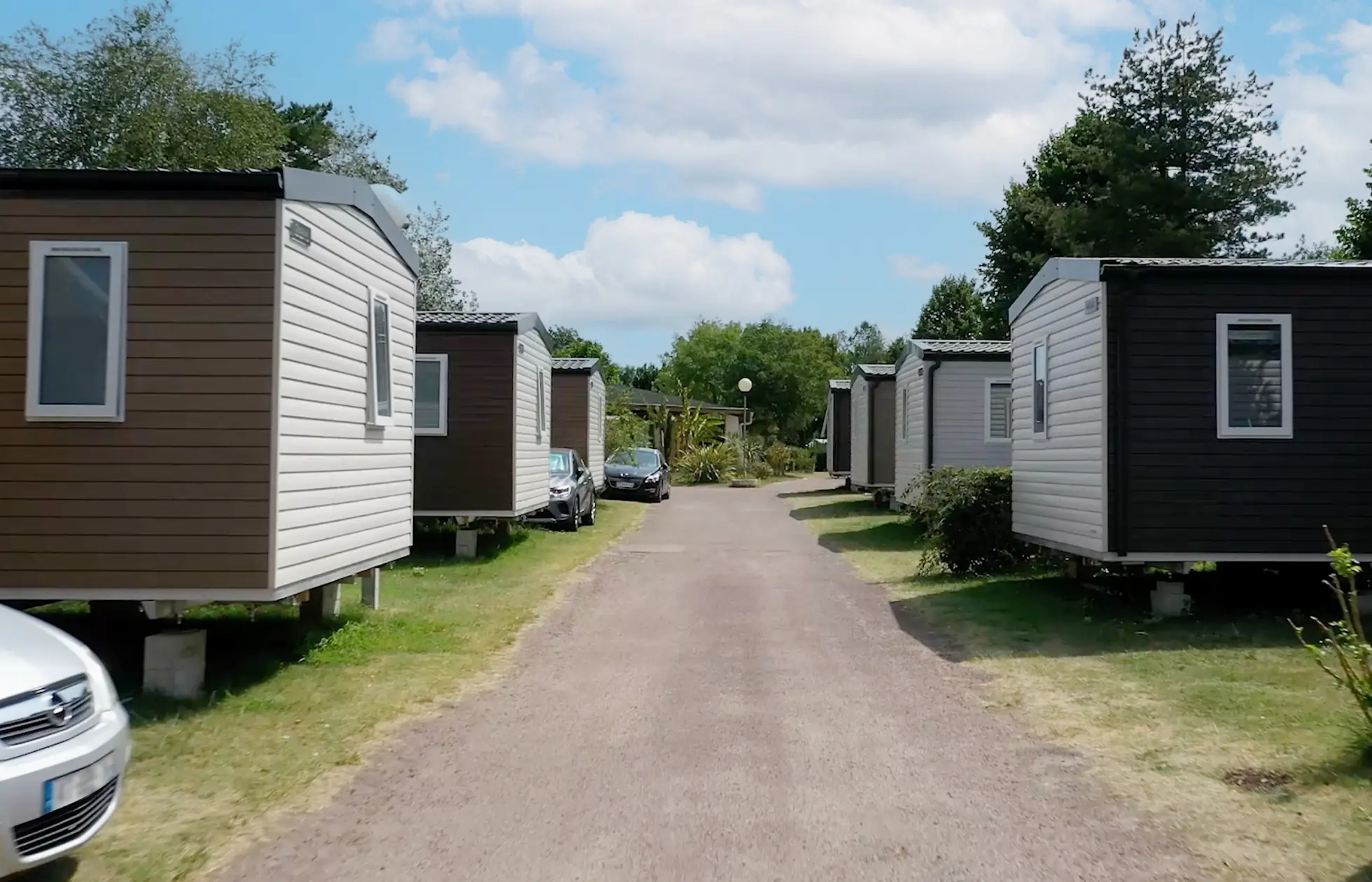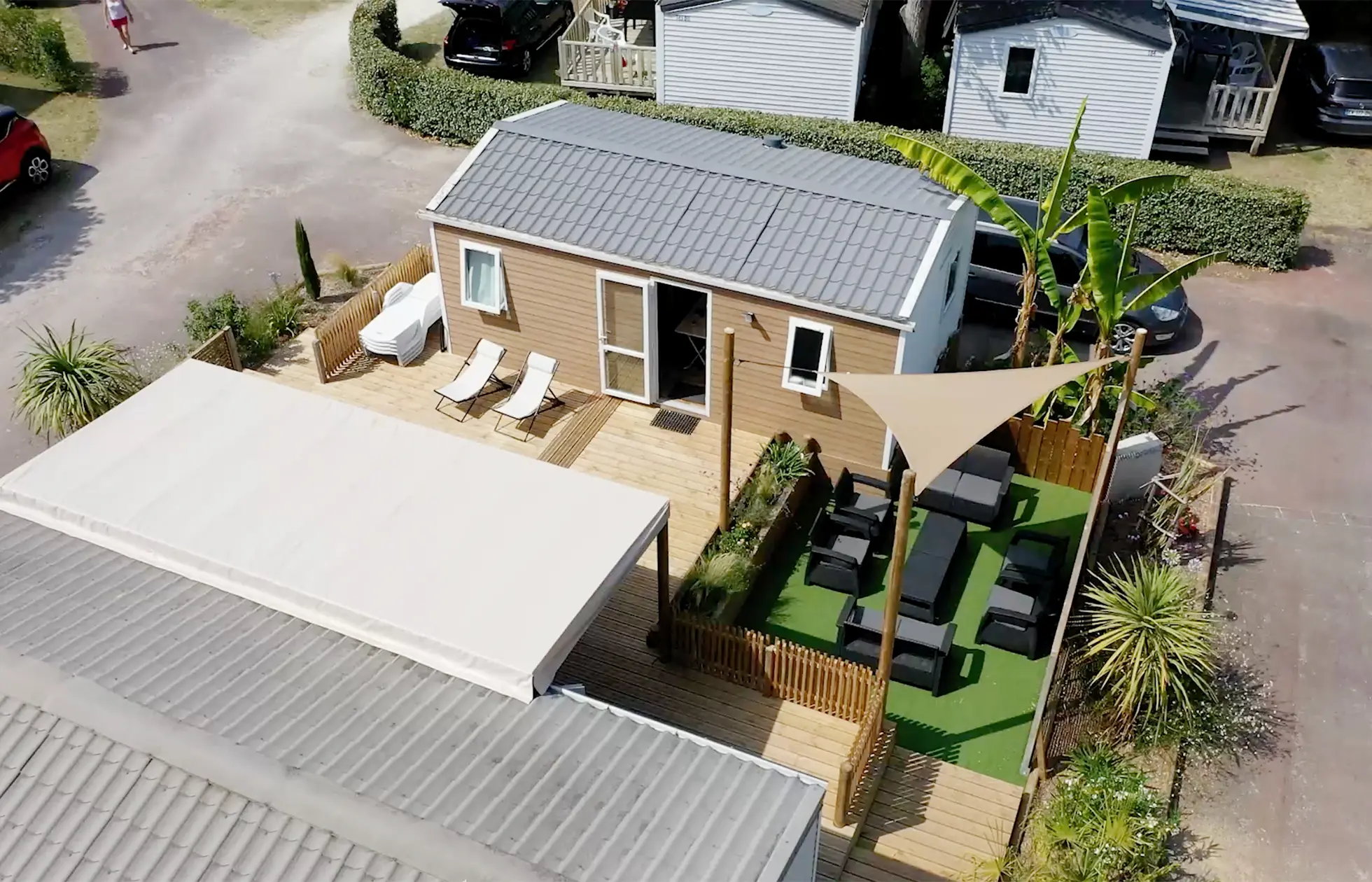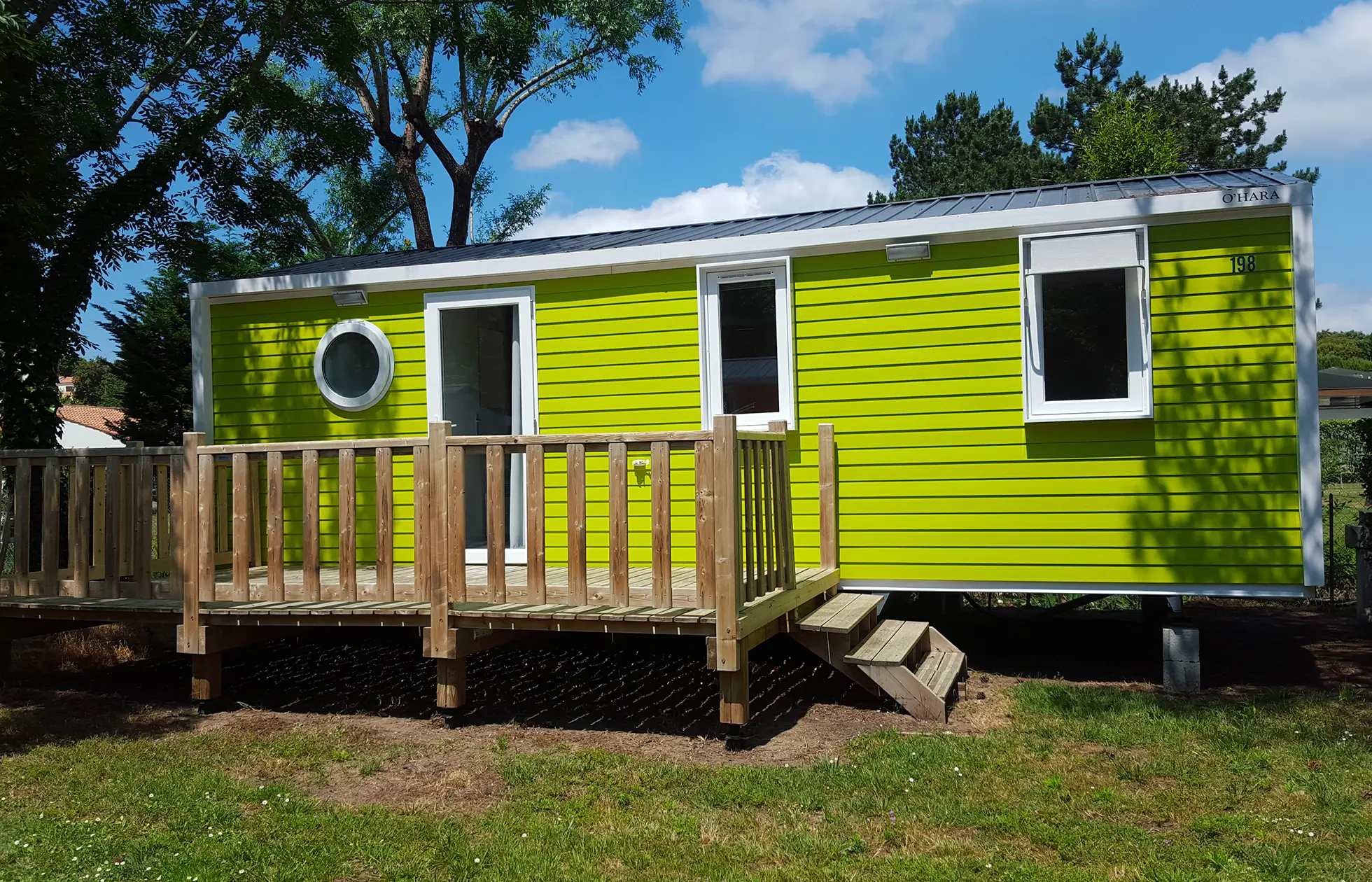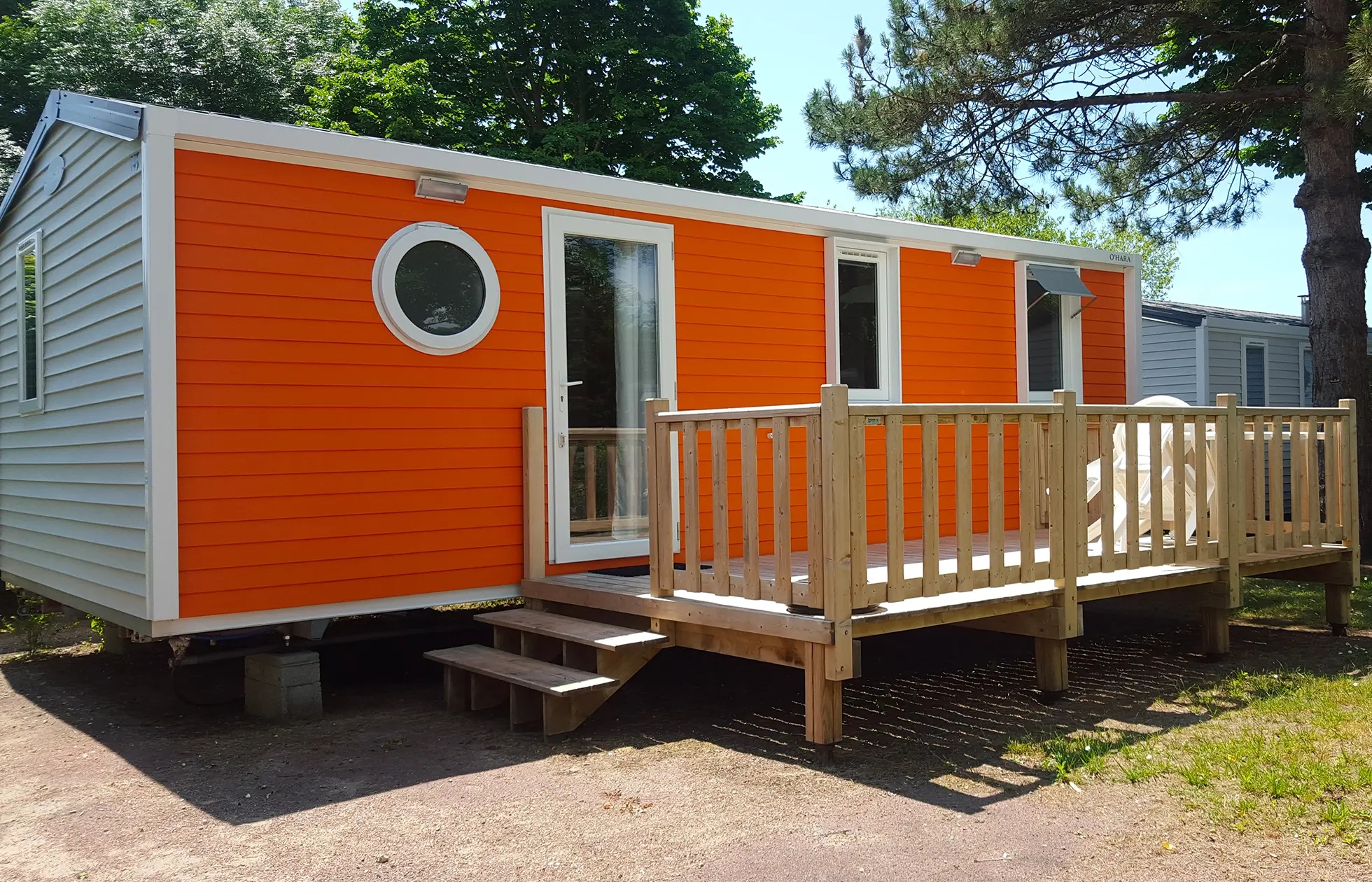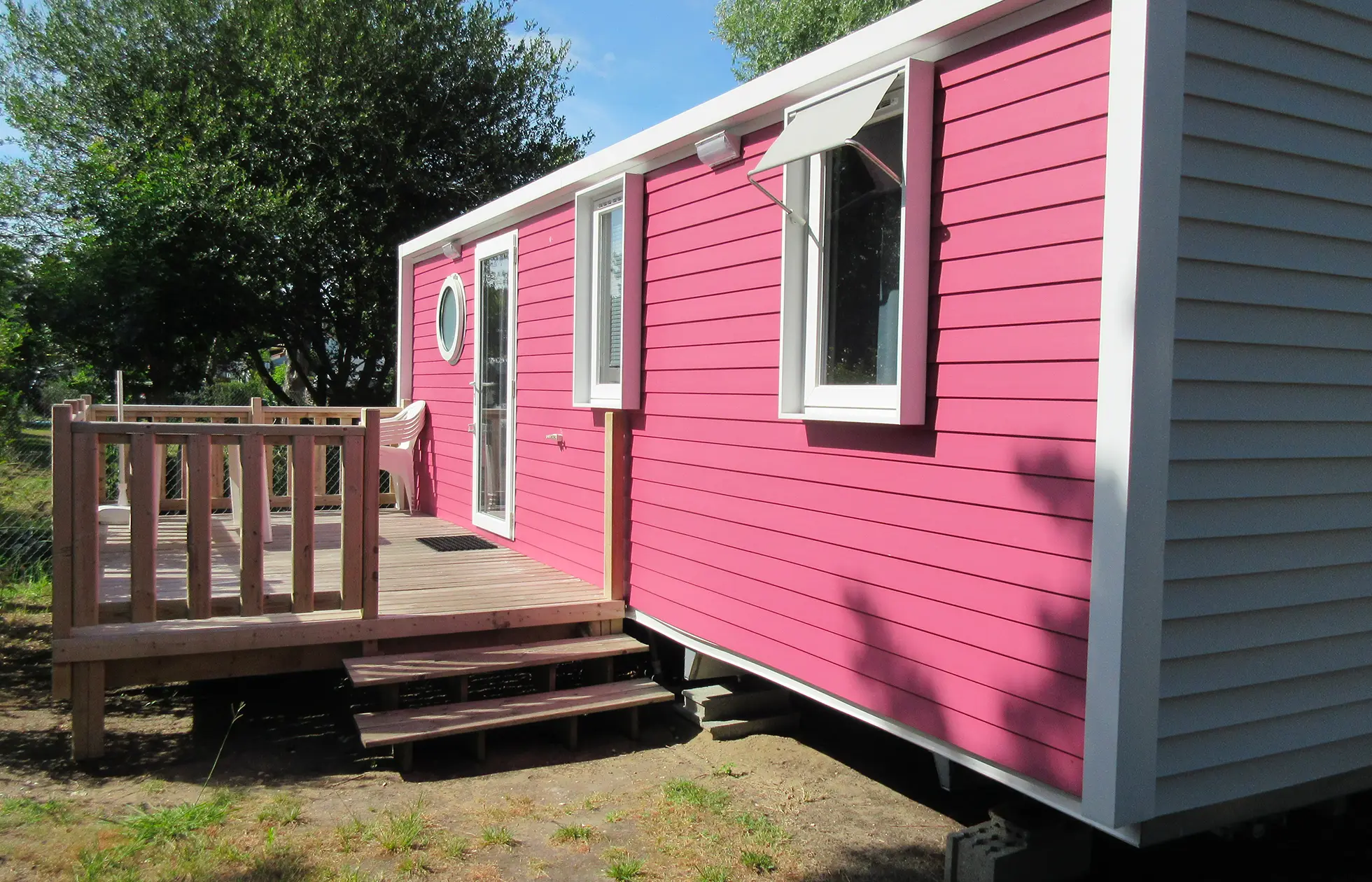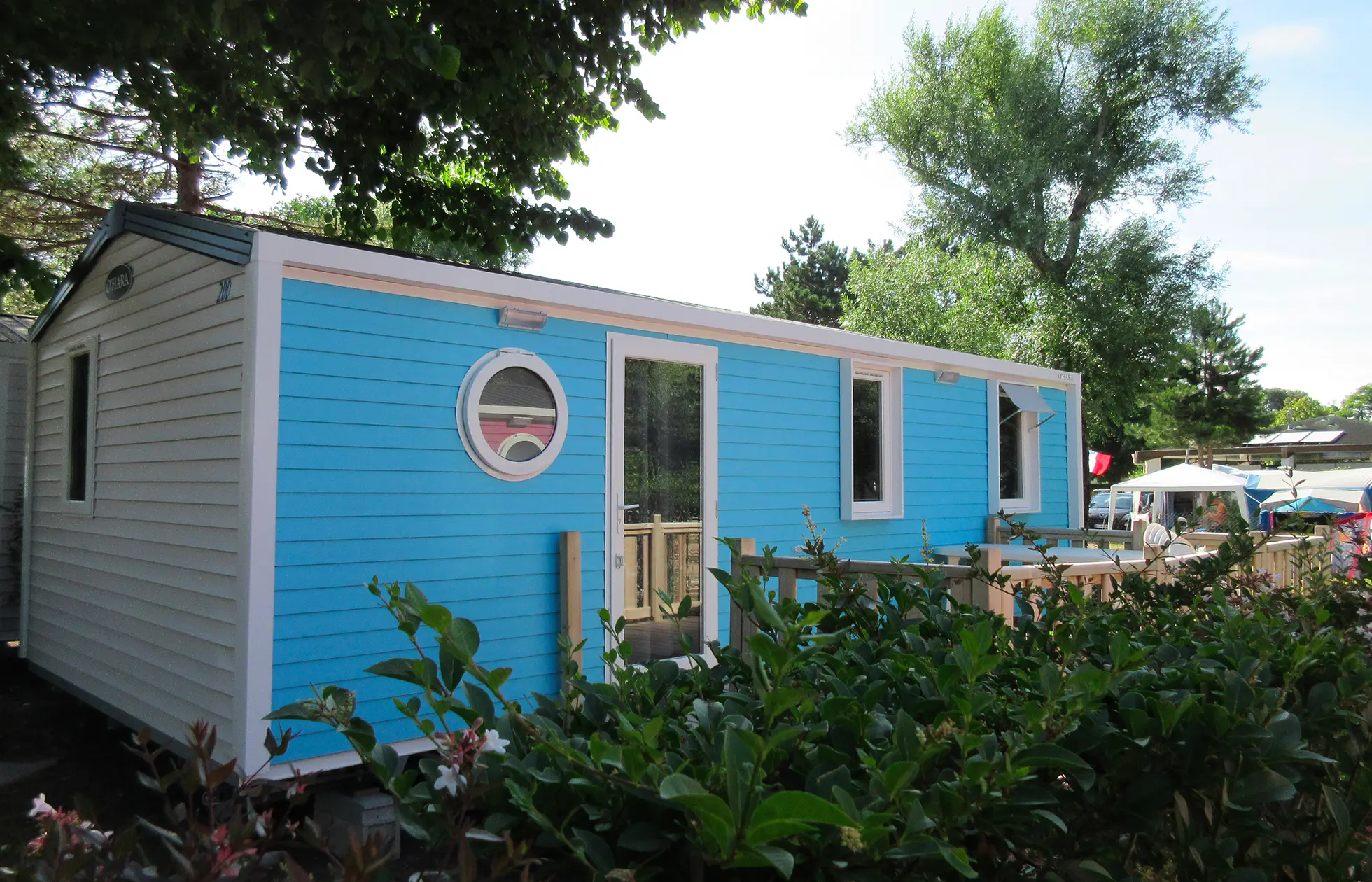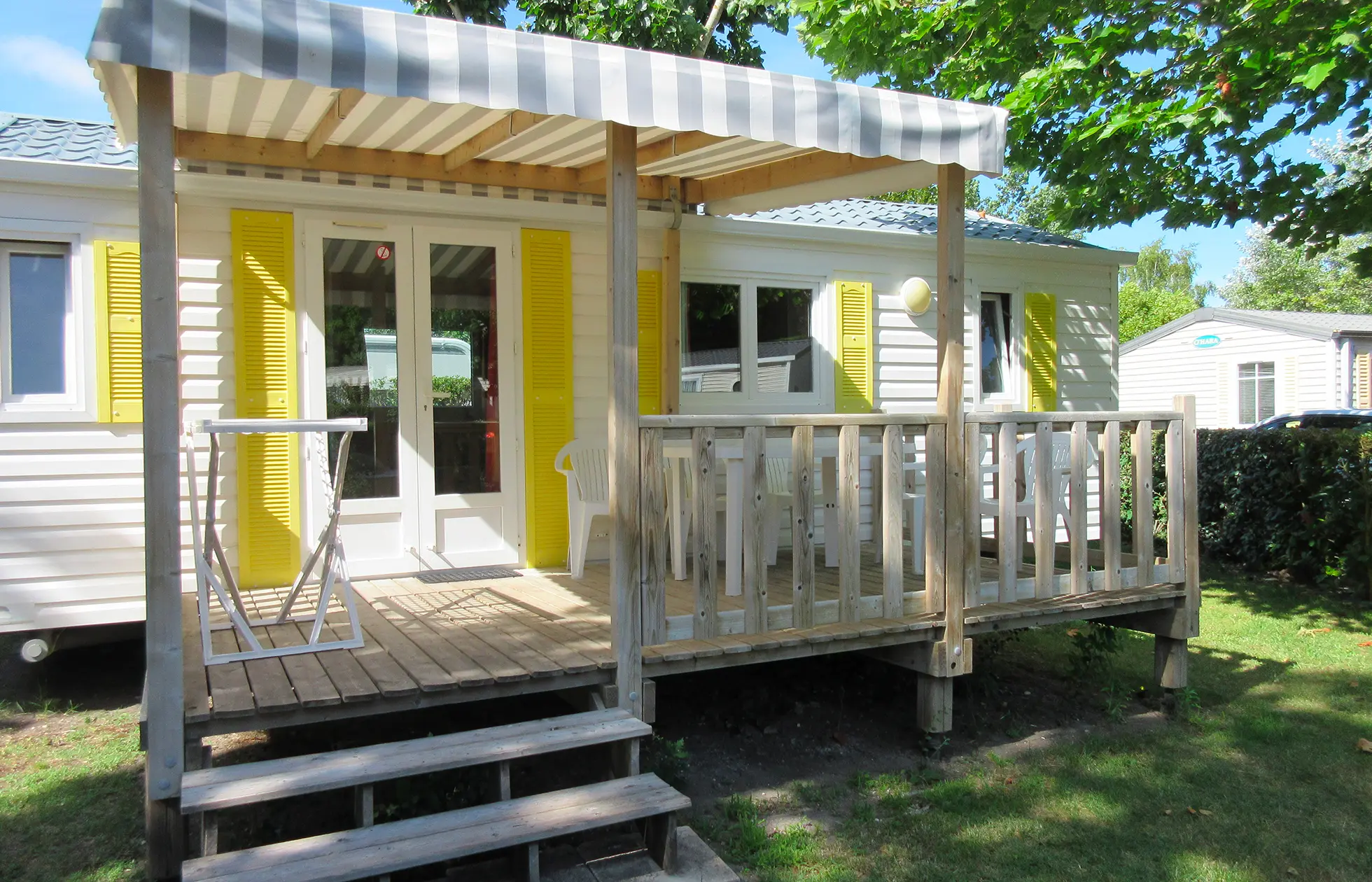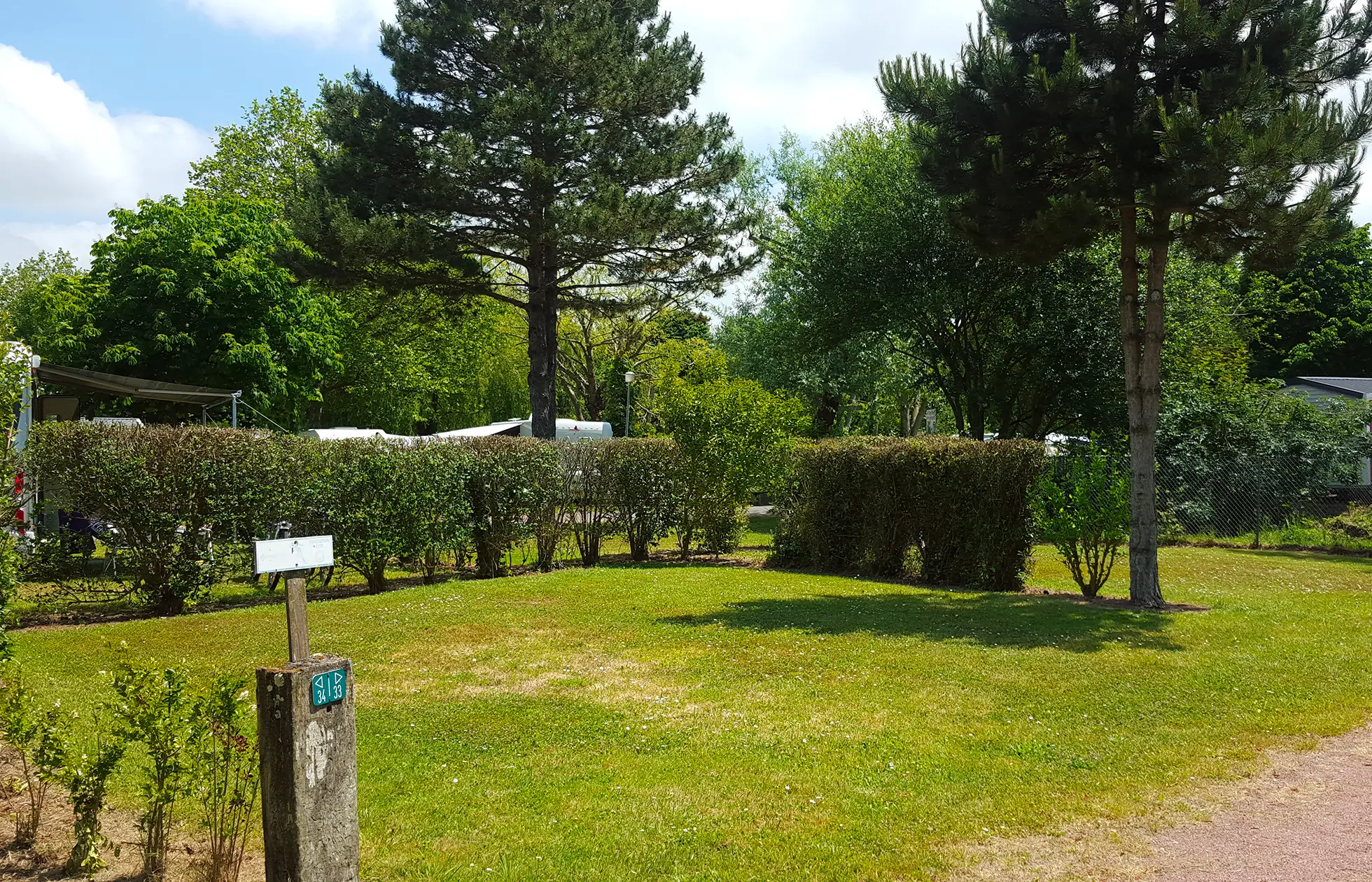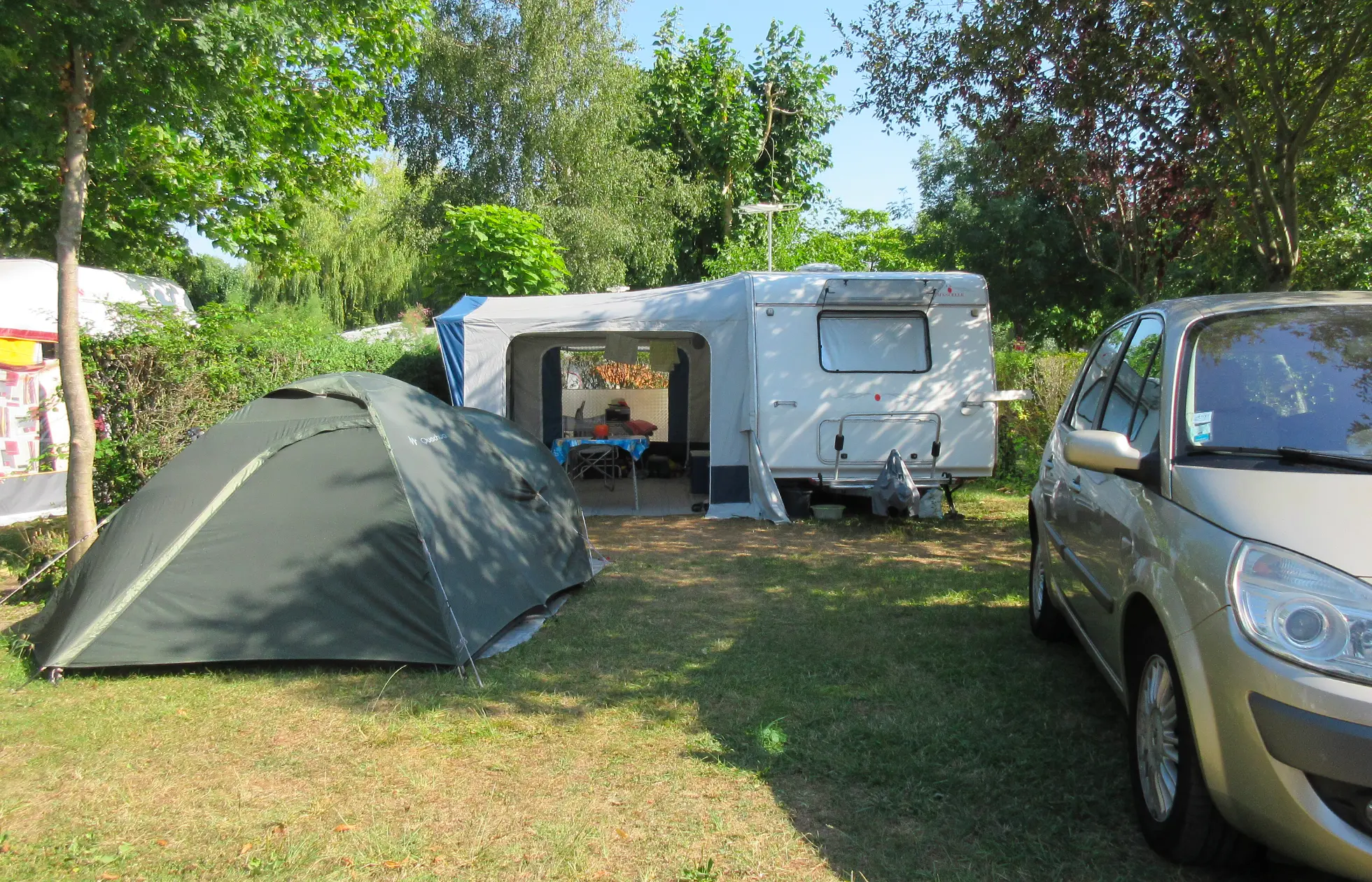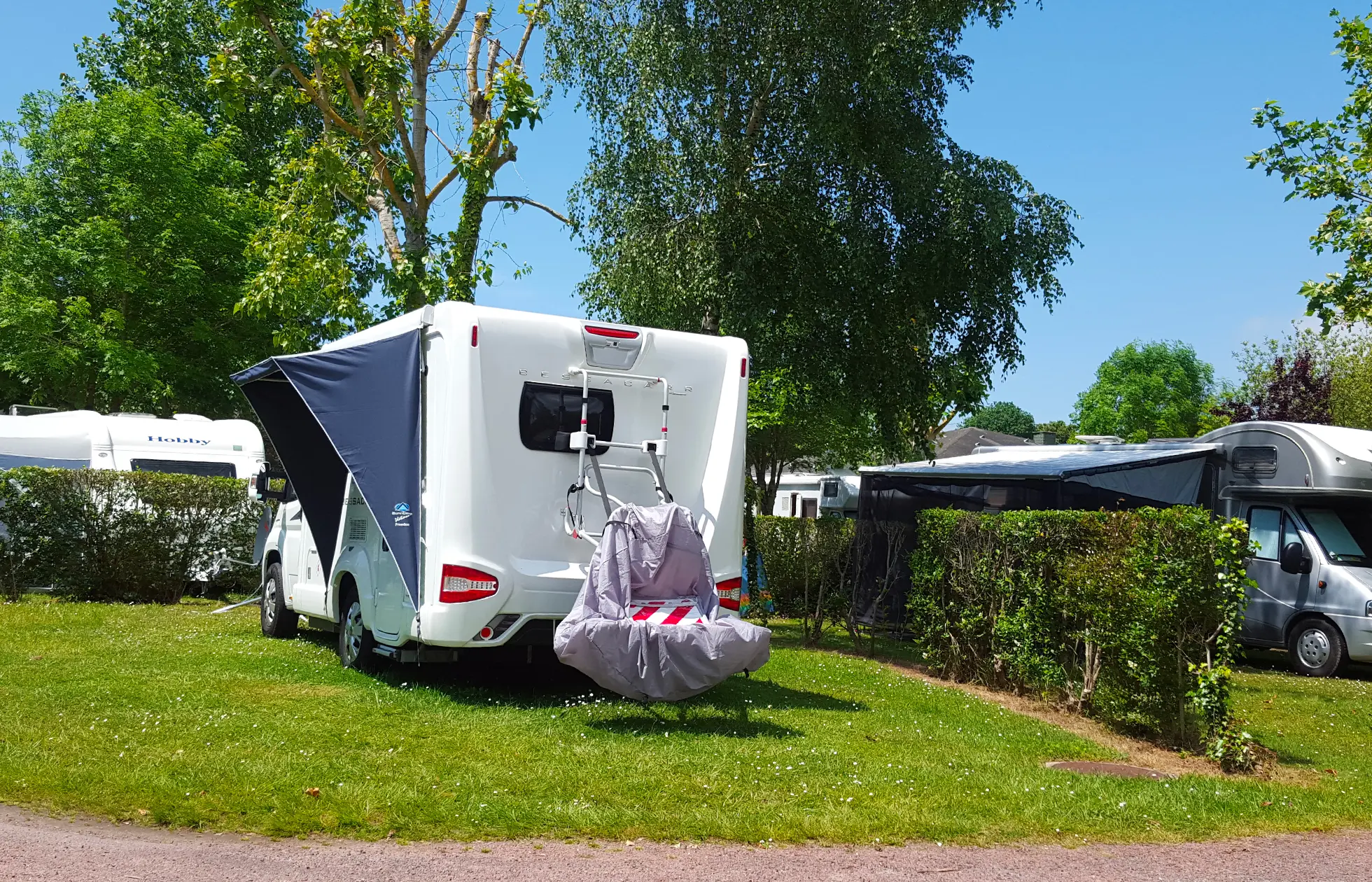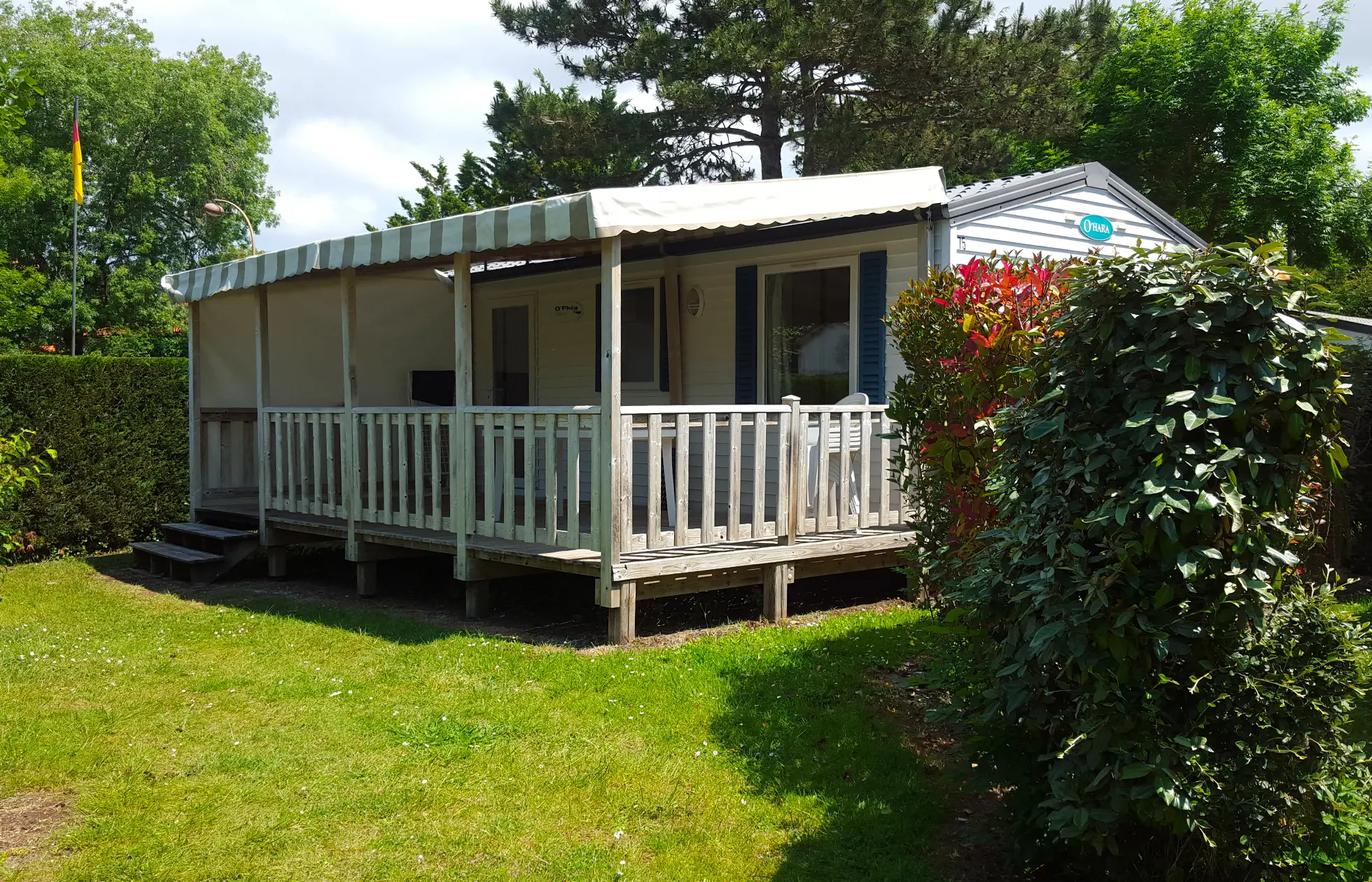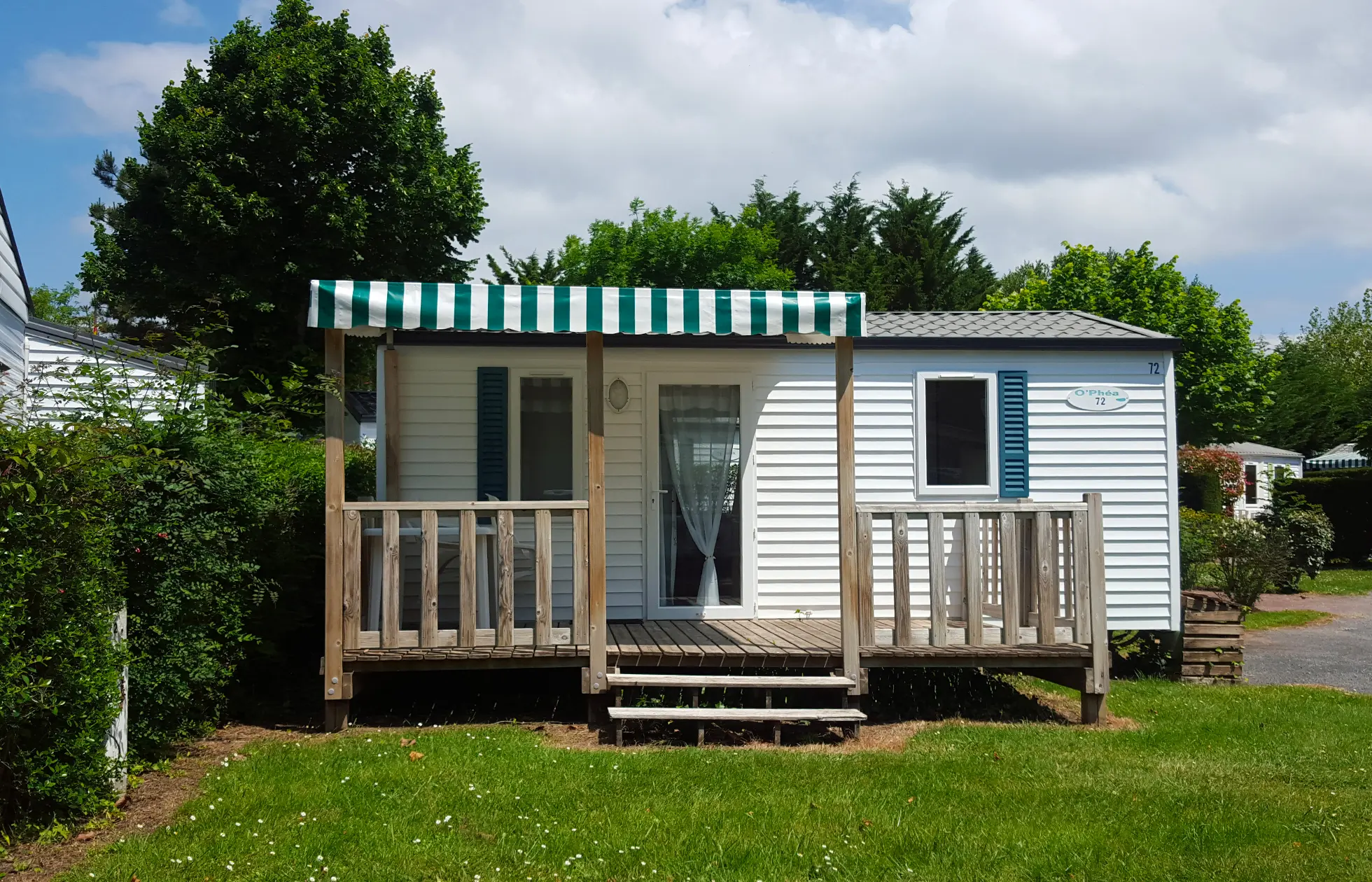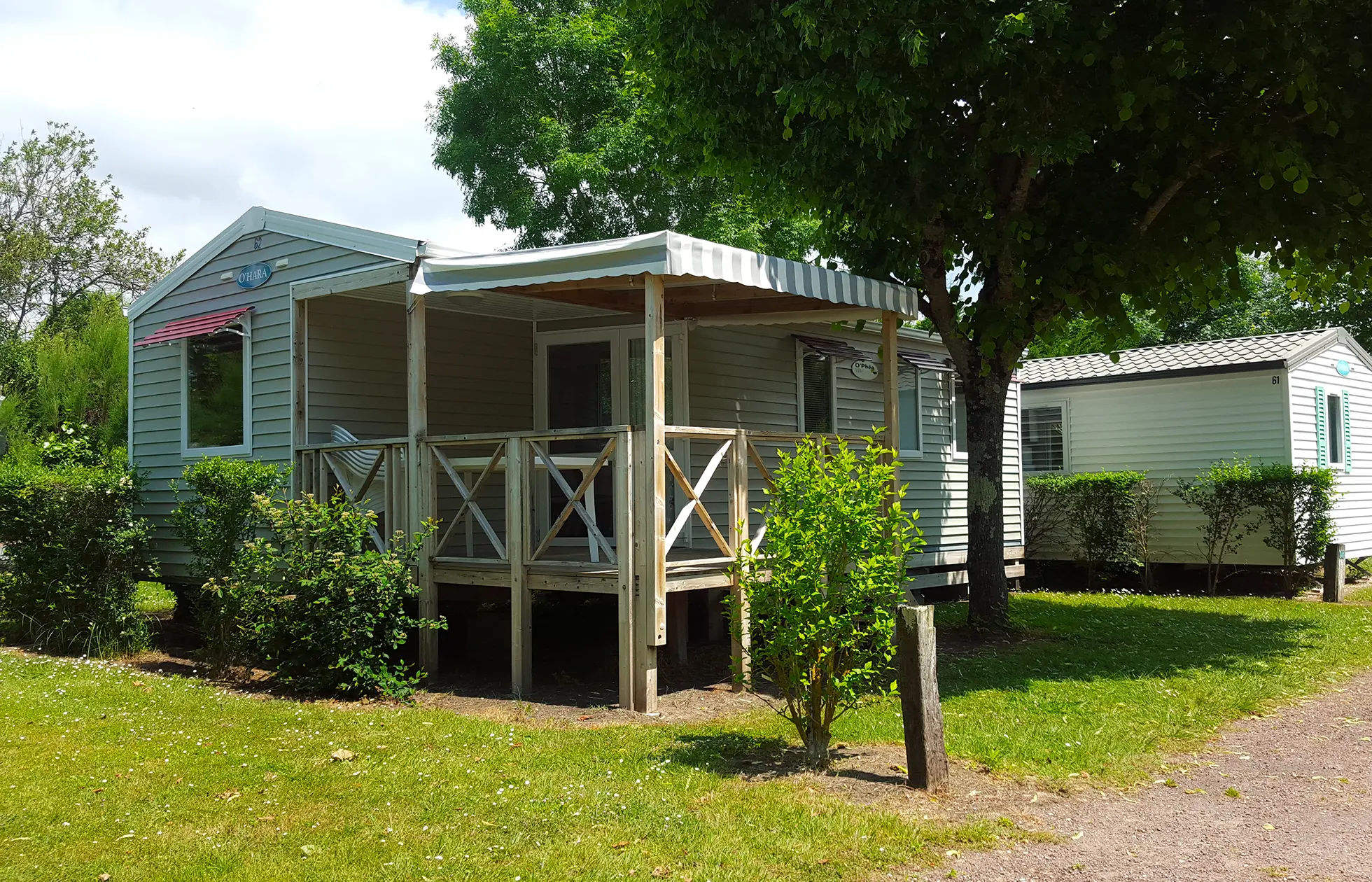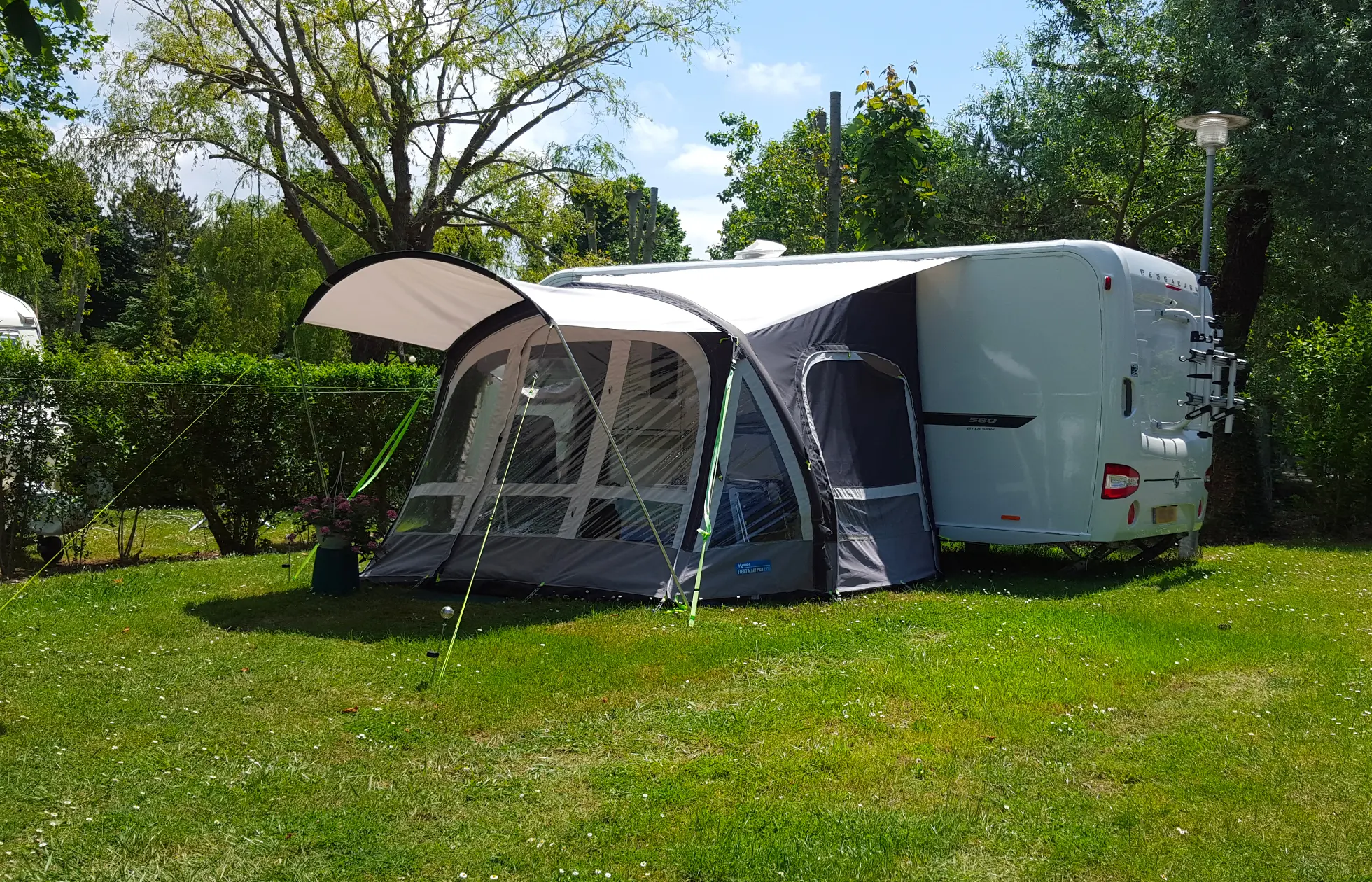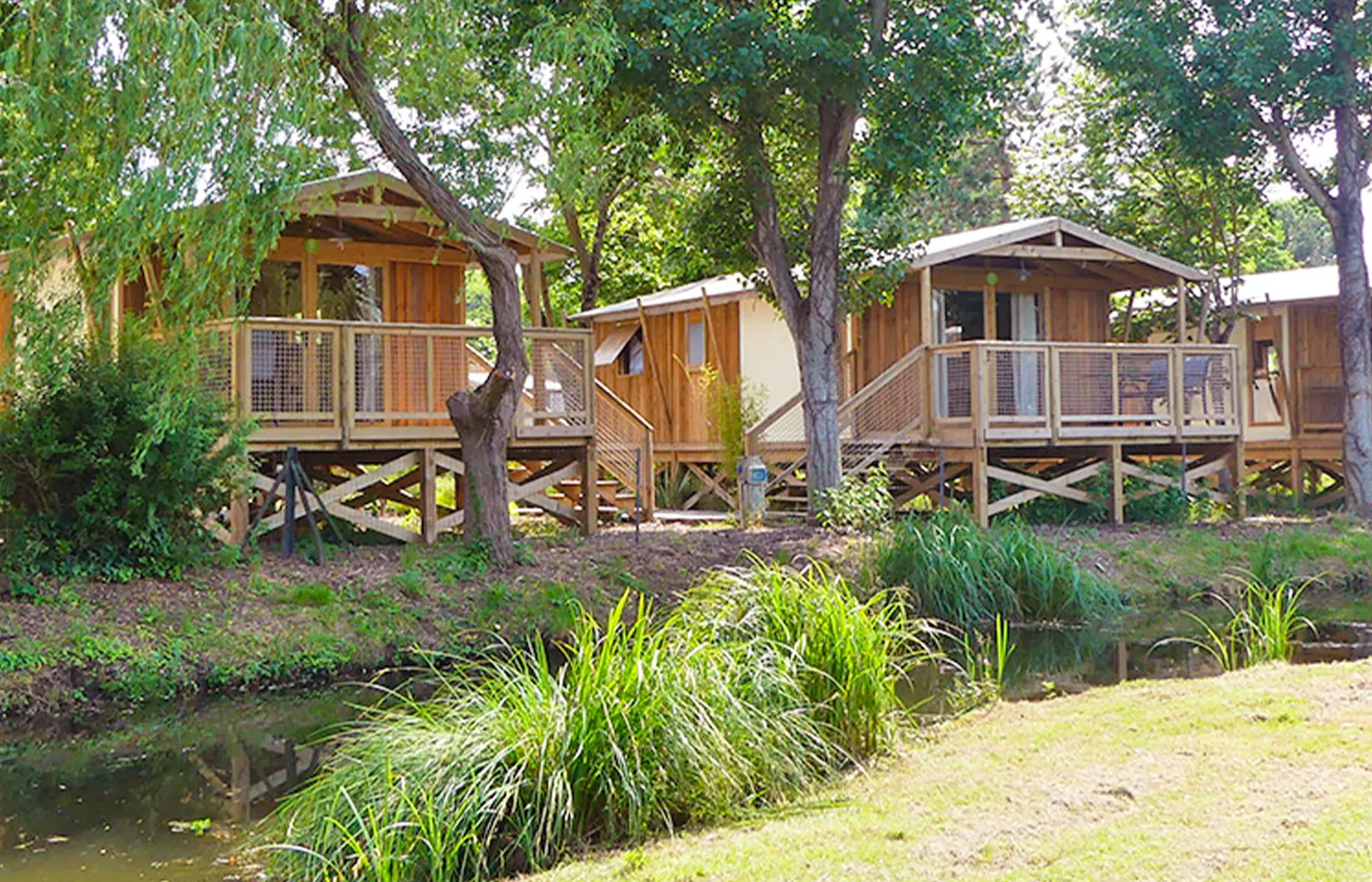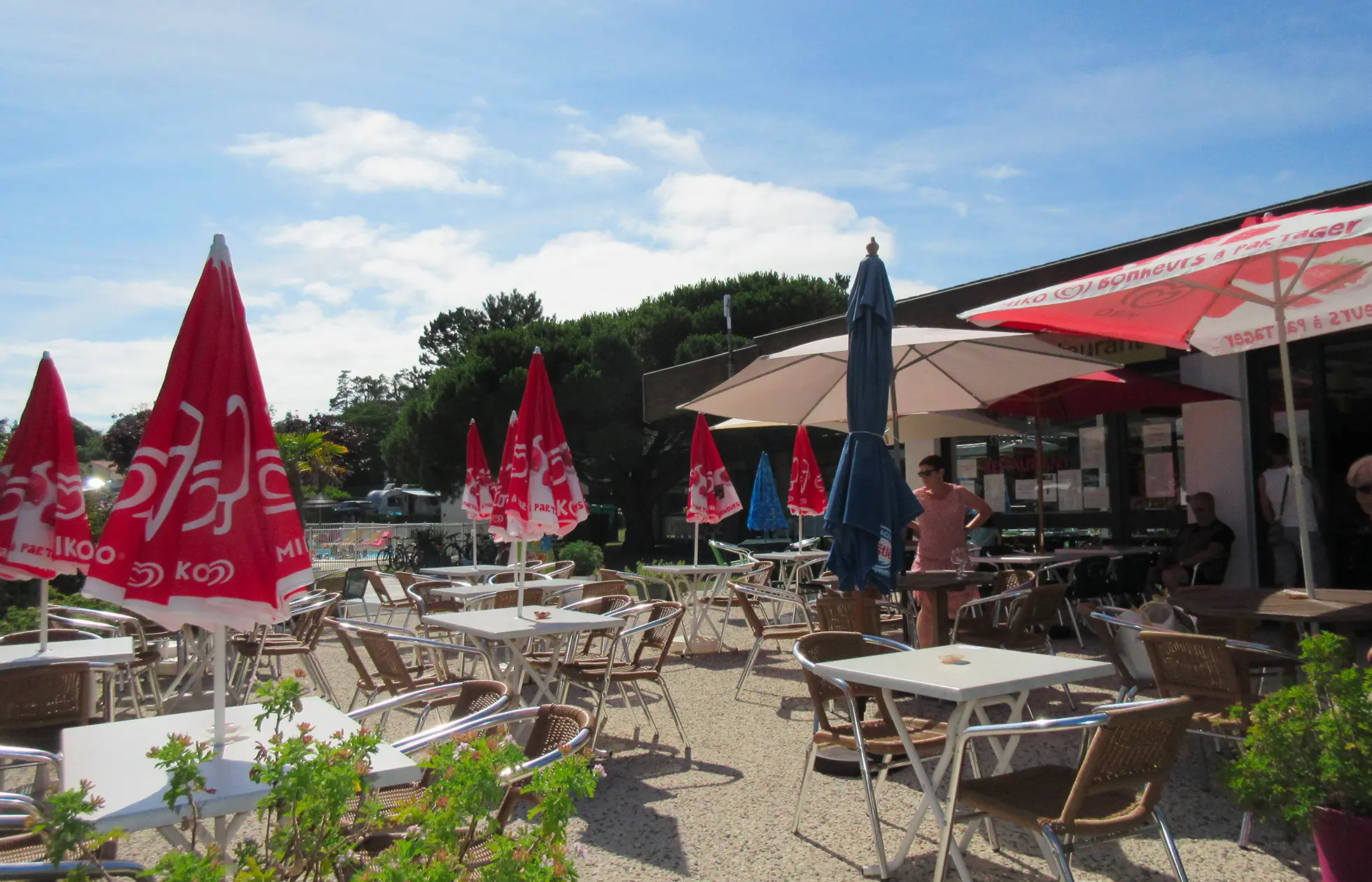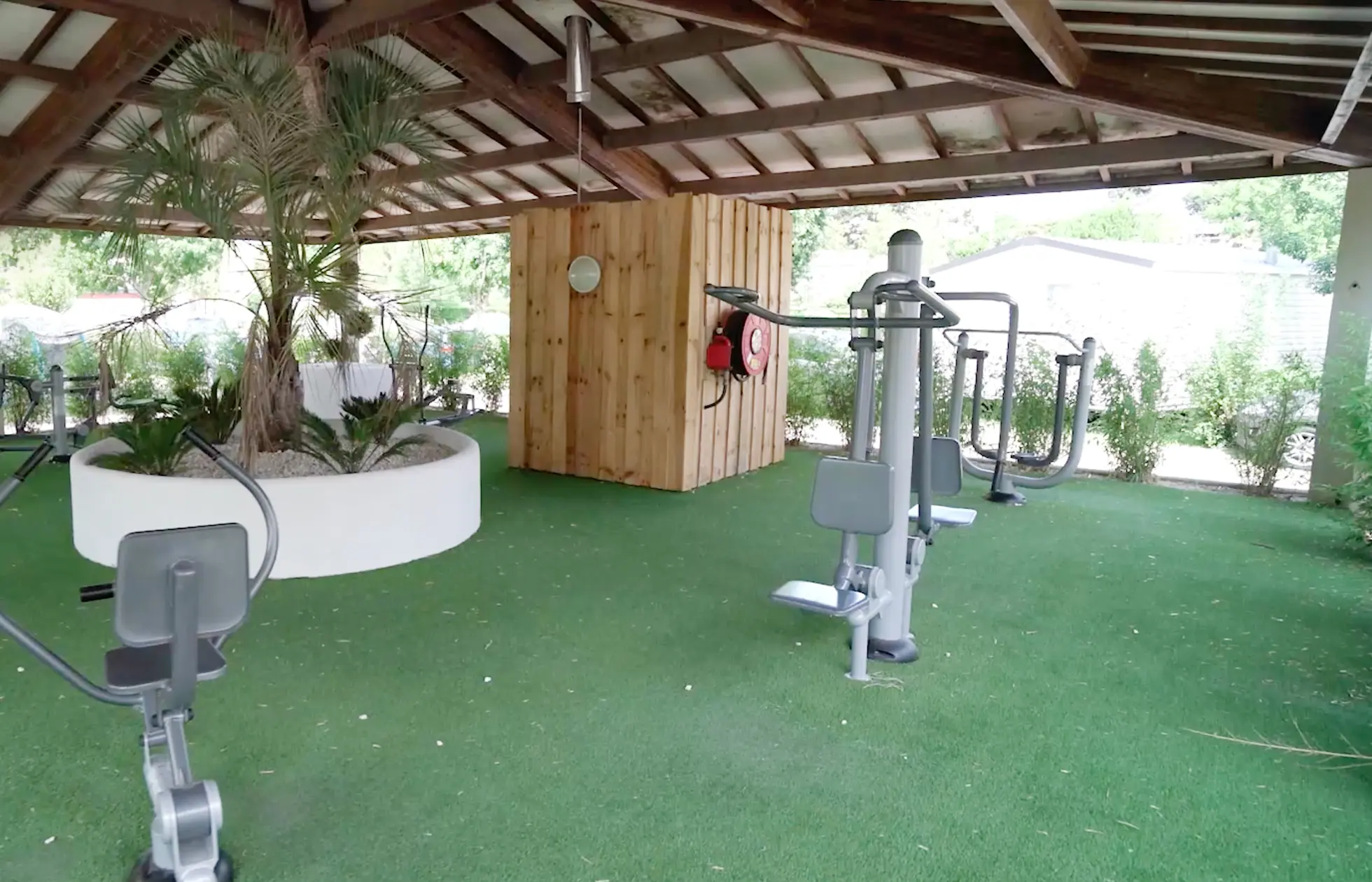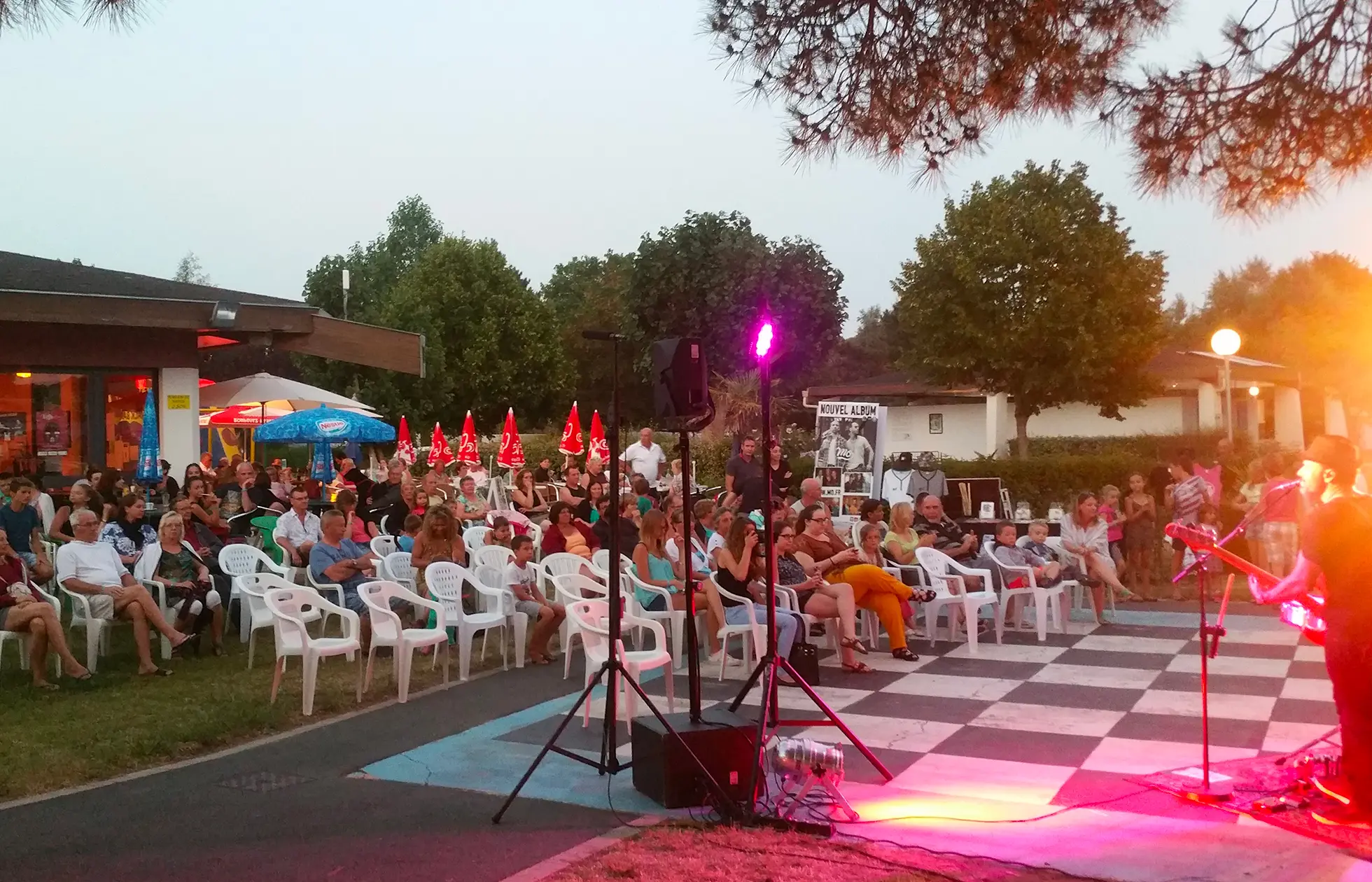 Campsite

Le Nauzan Plage

New Aquitaine - Vaux-sur-Mer

This family campsite offers the chance to relax and explore the wealth of cultural and leisure activities on offer on the Côte de Beauté.
From 06/04/2024 to 13/04/2024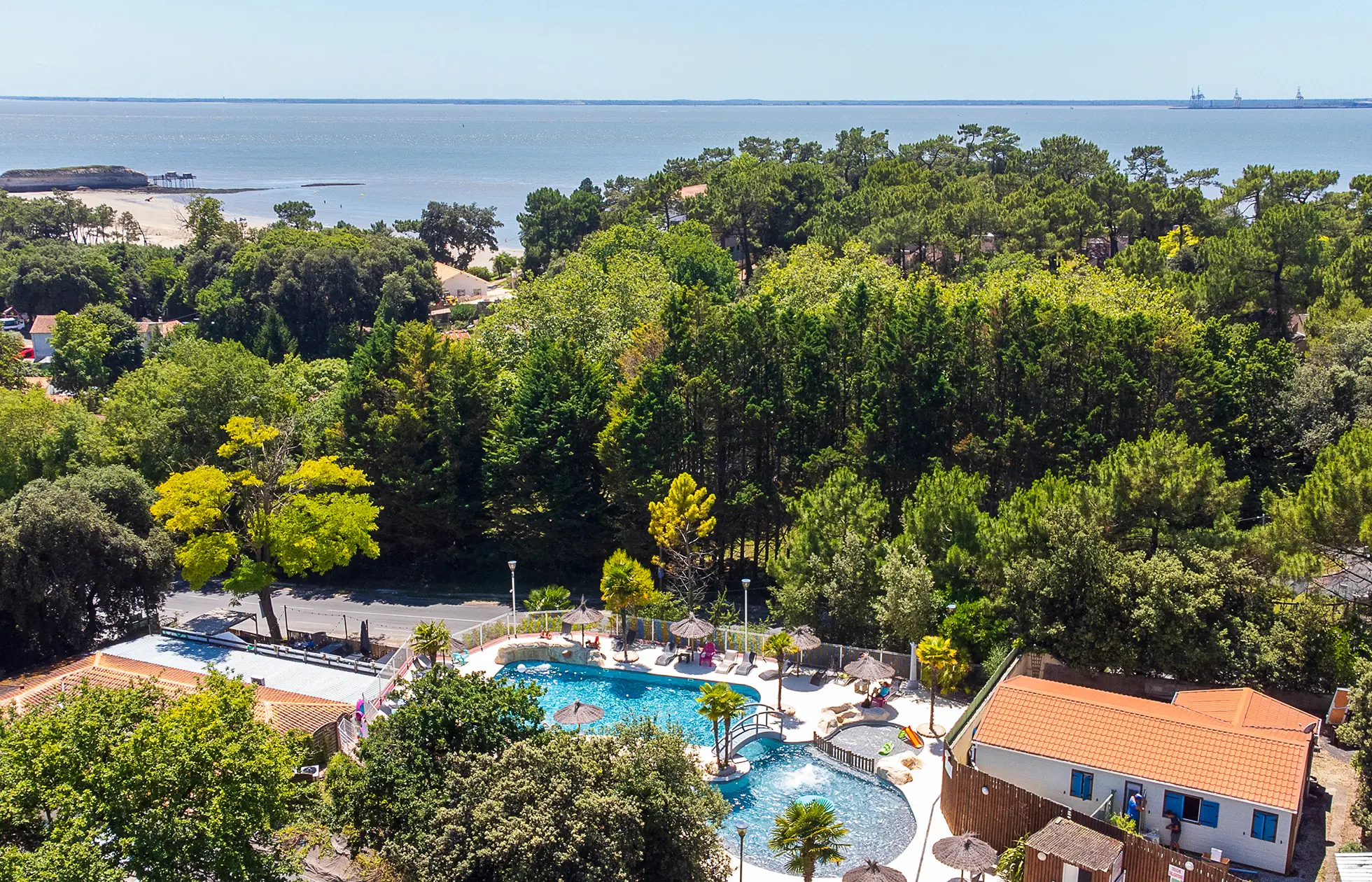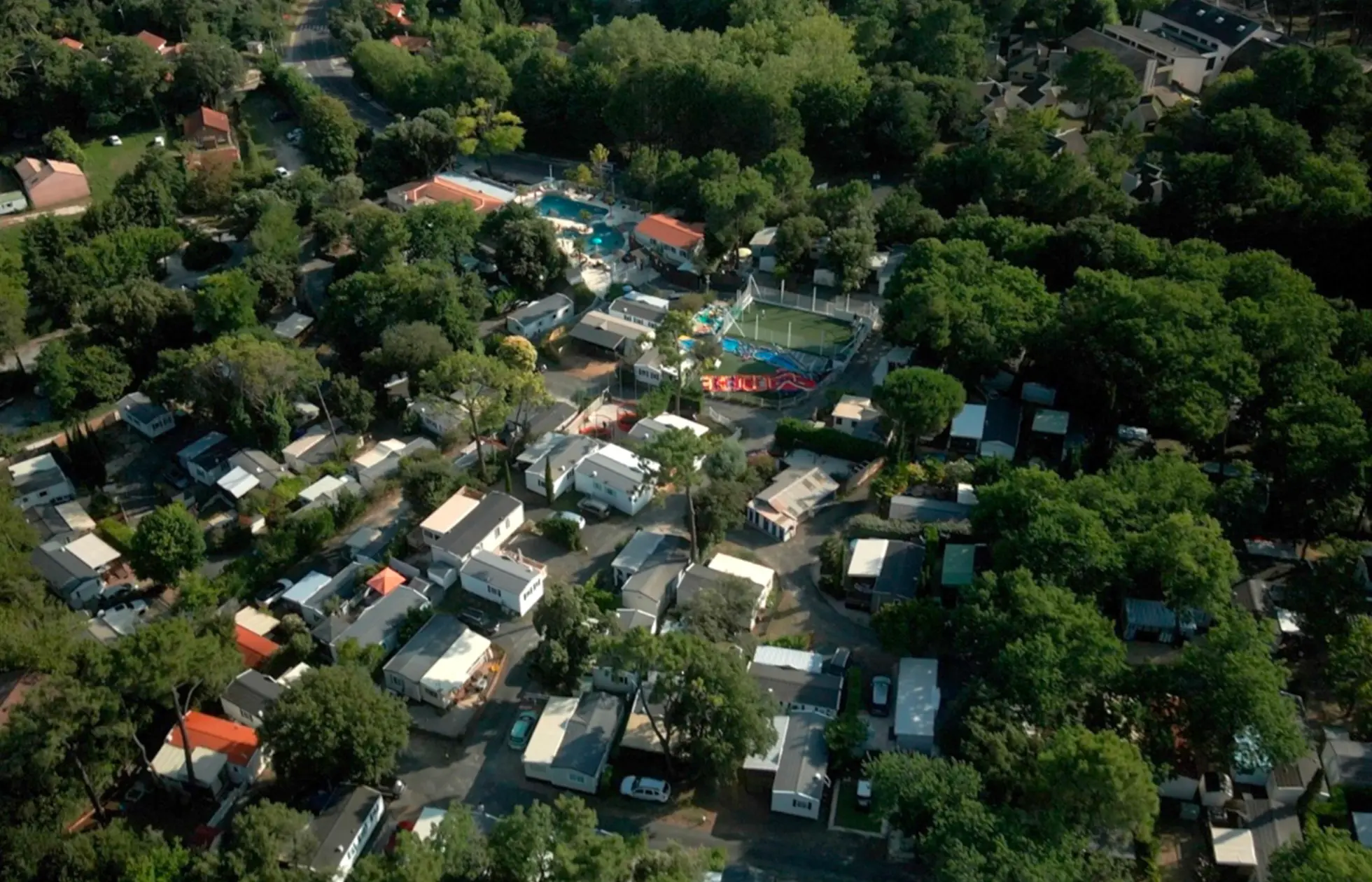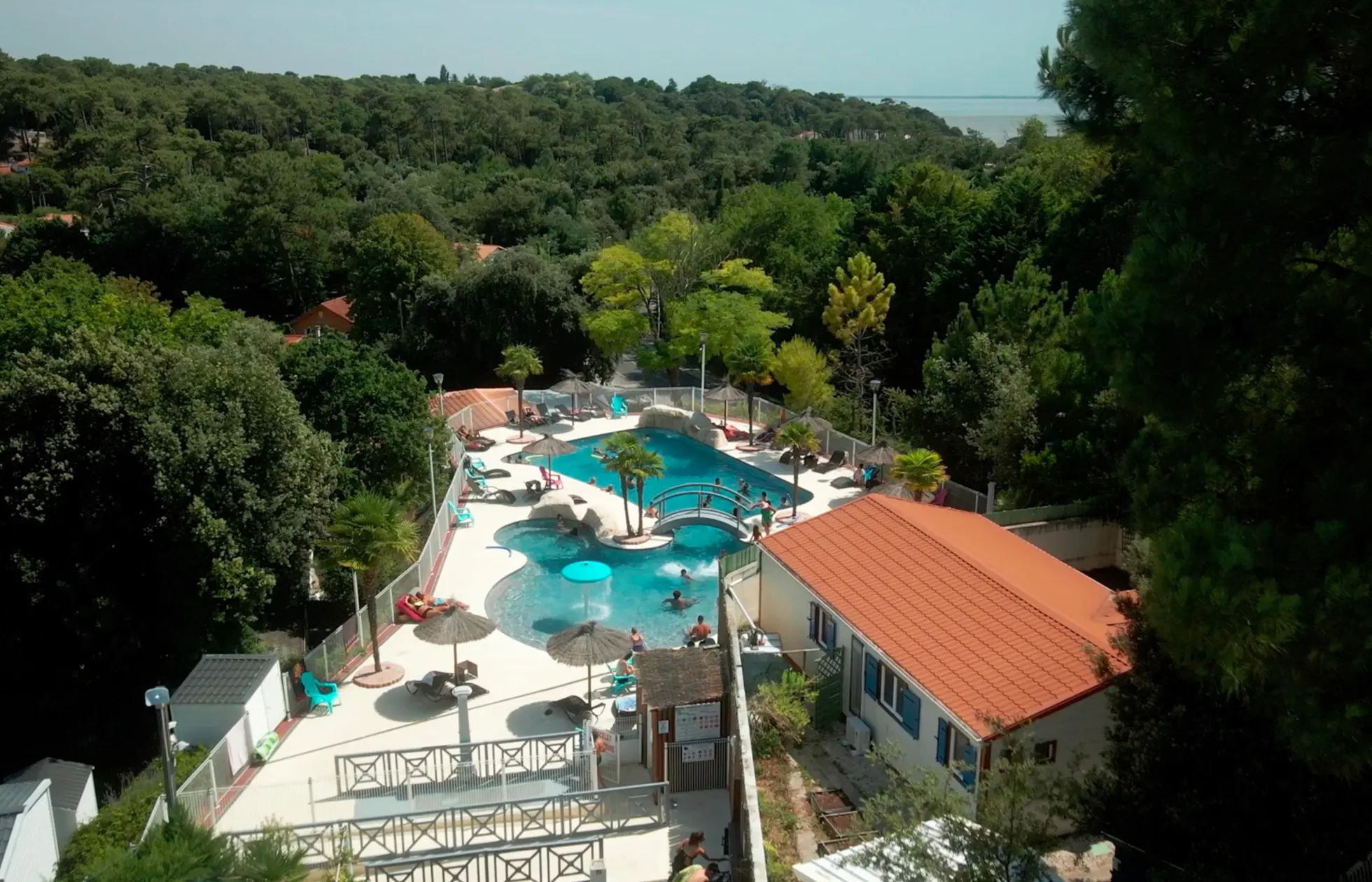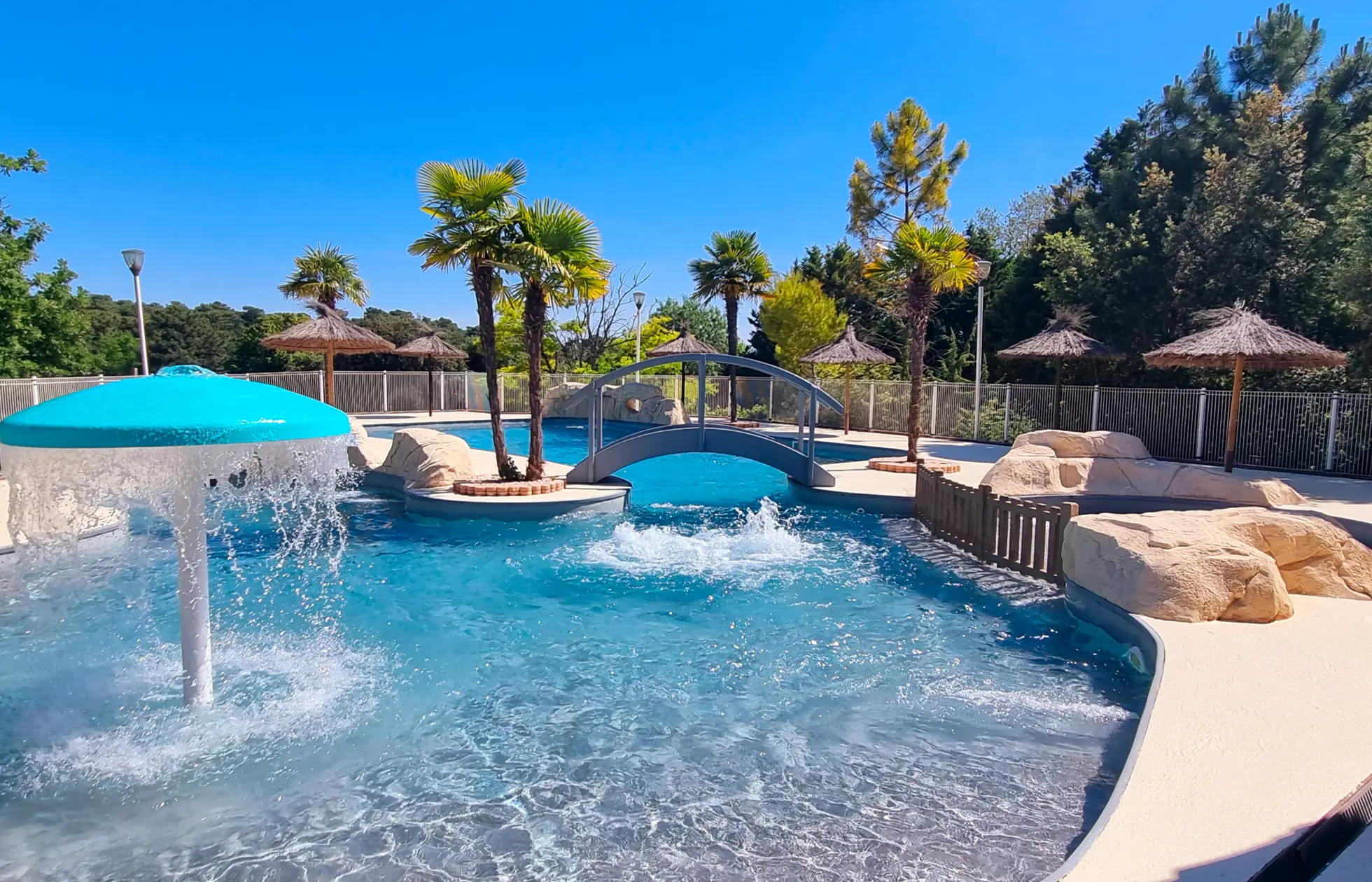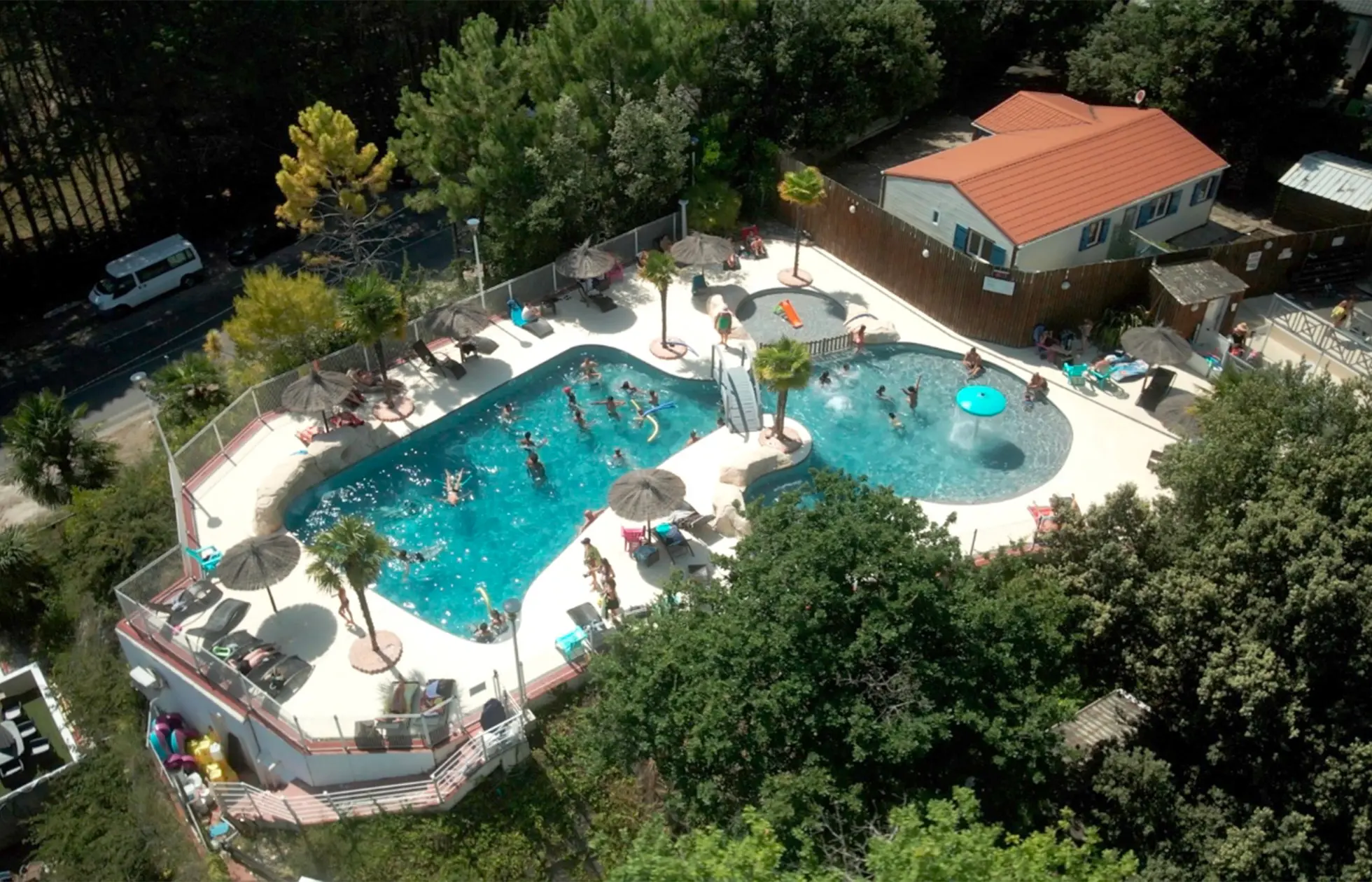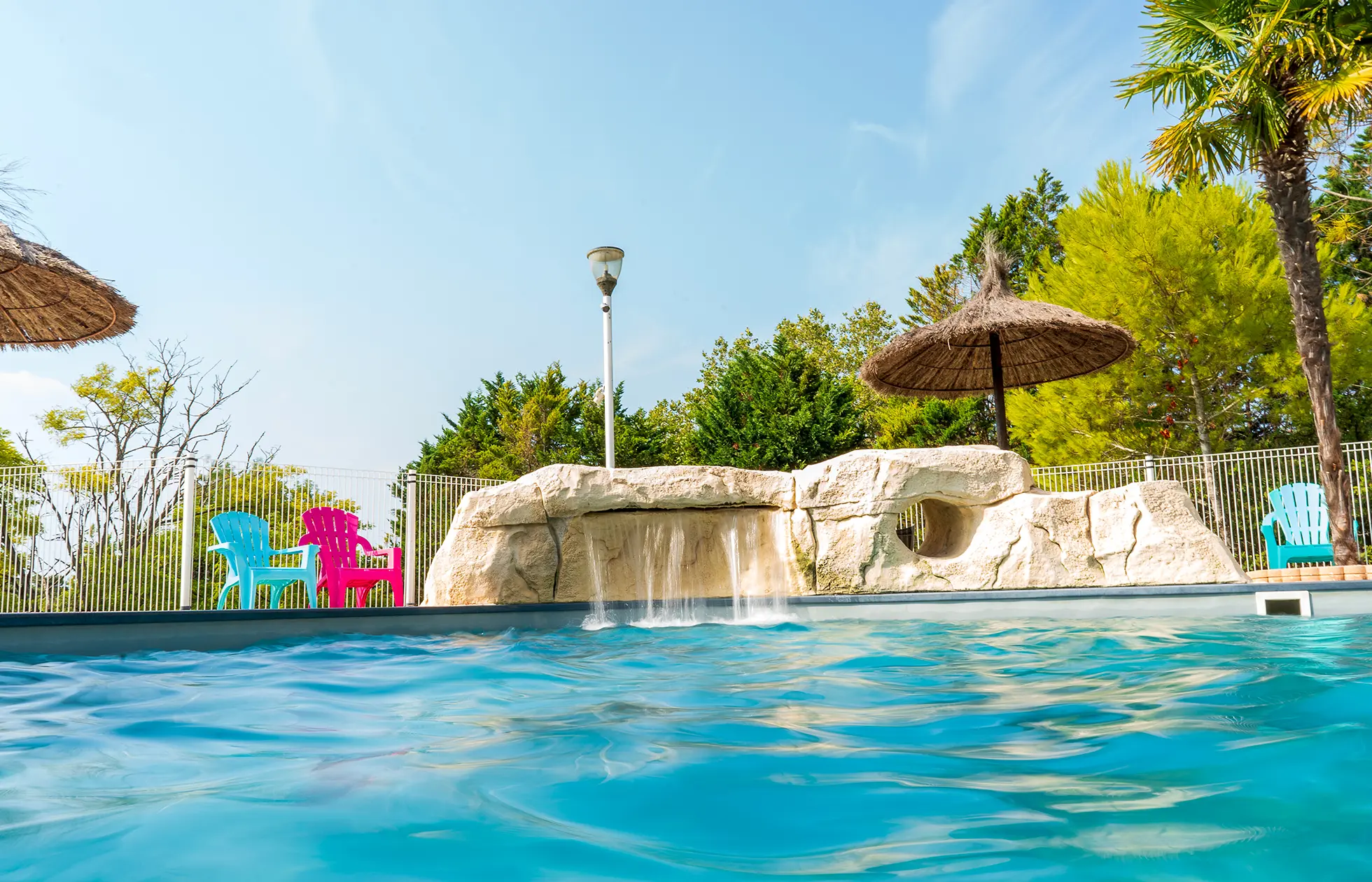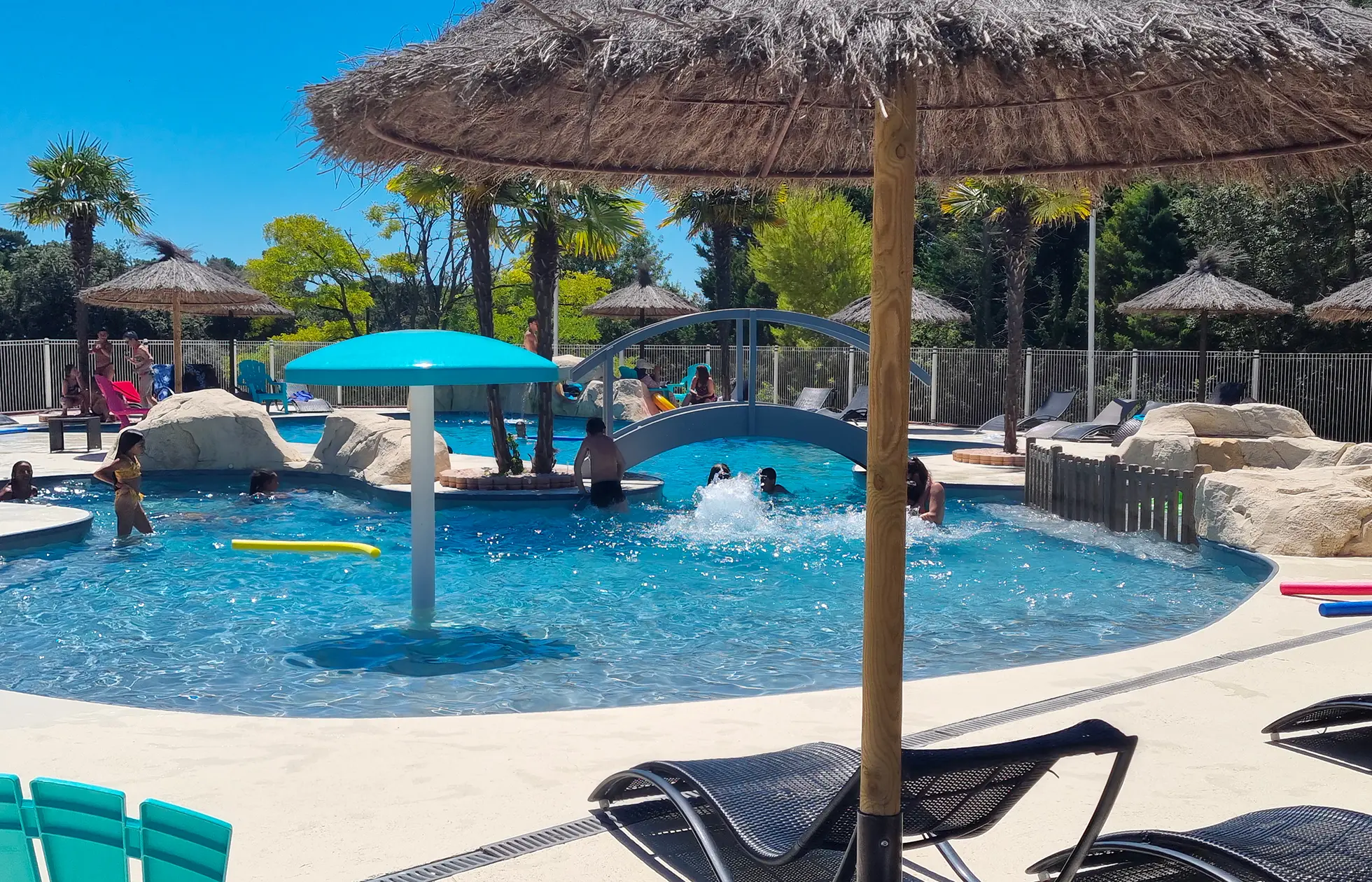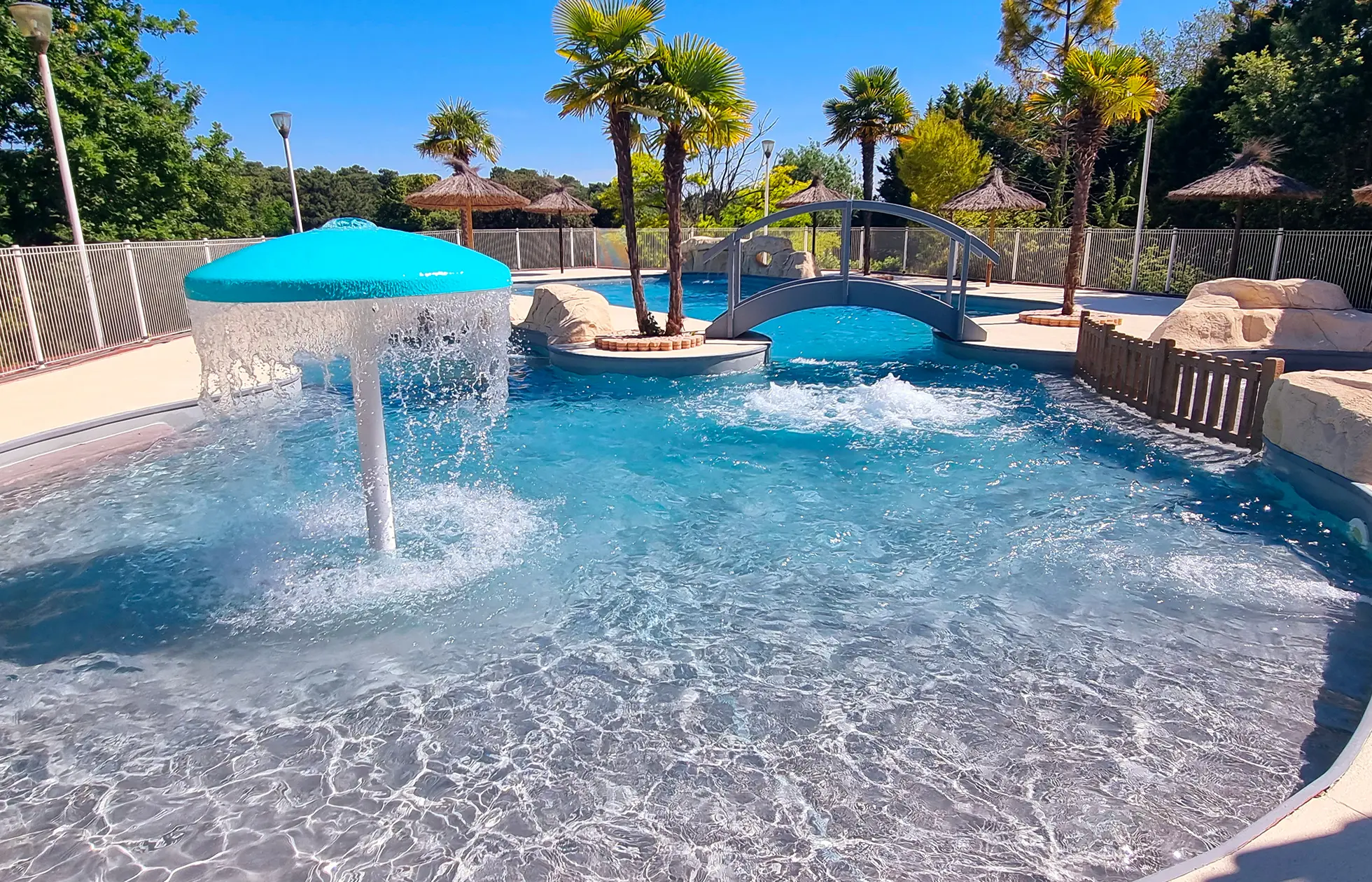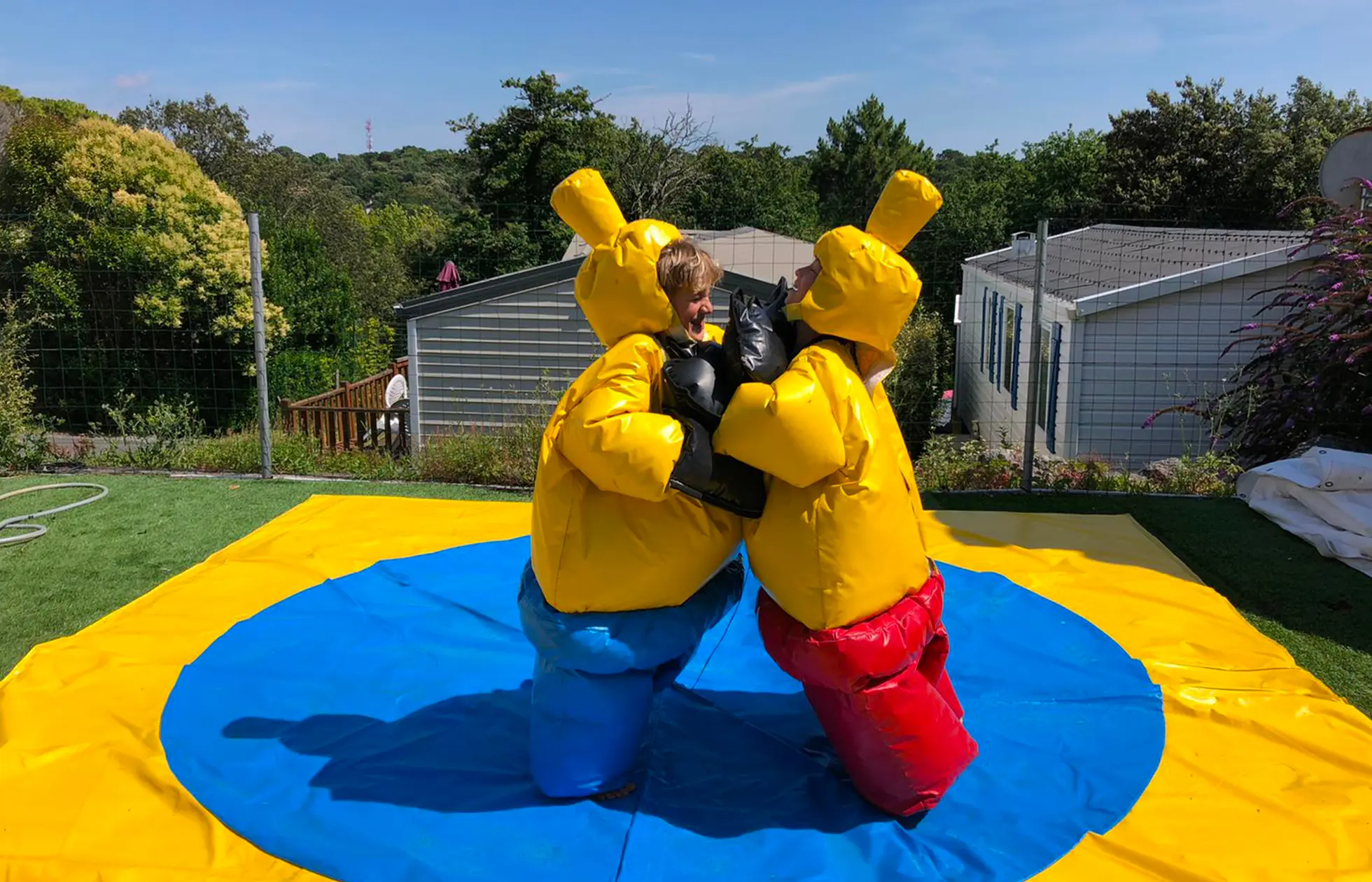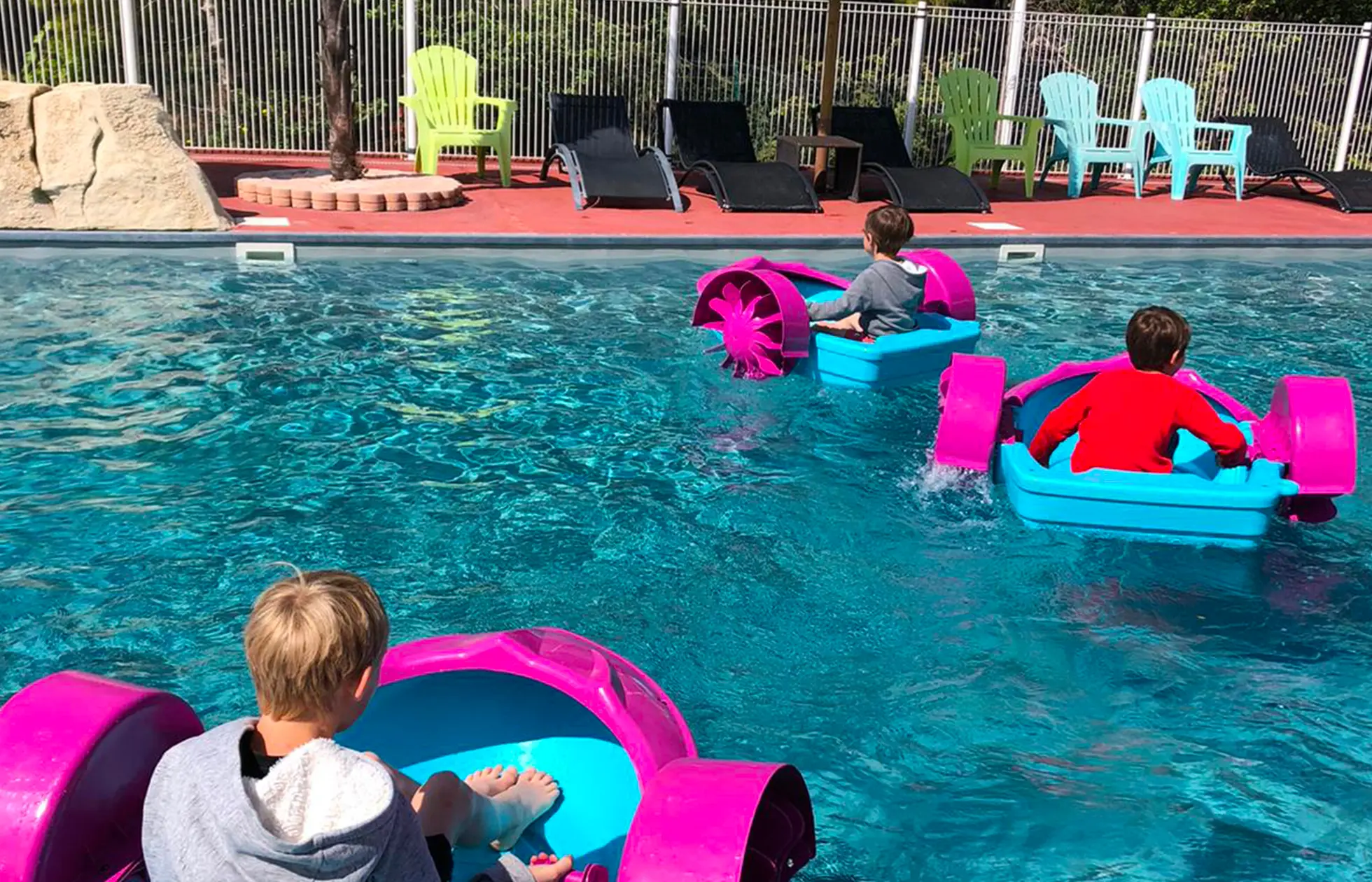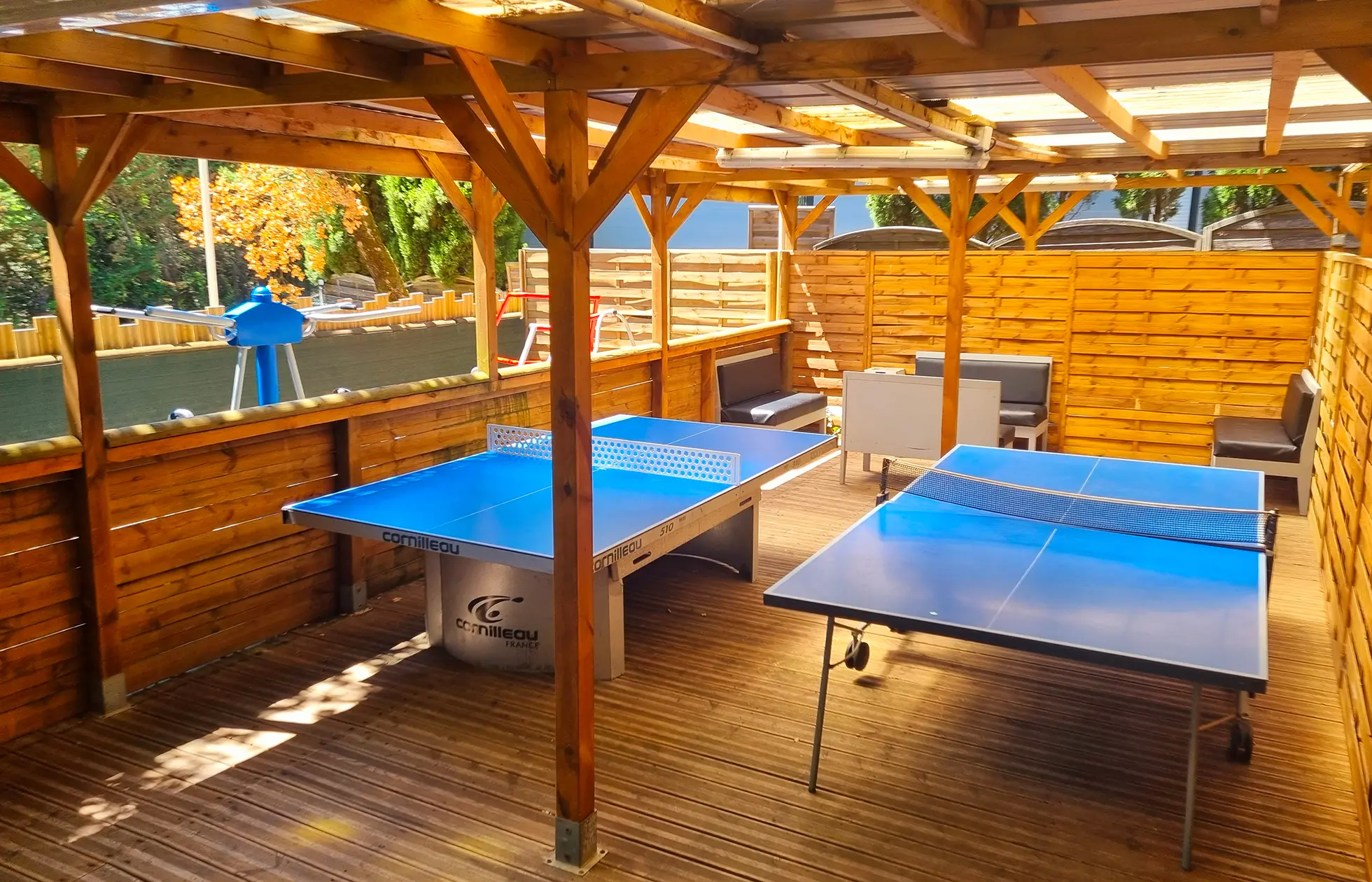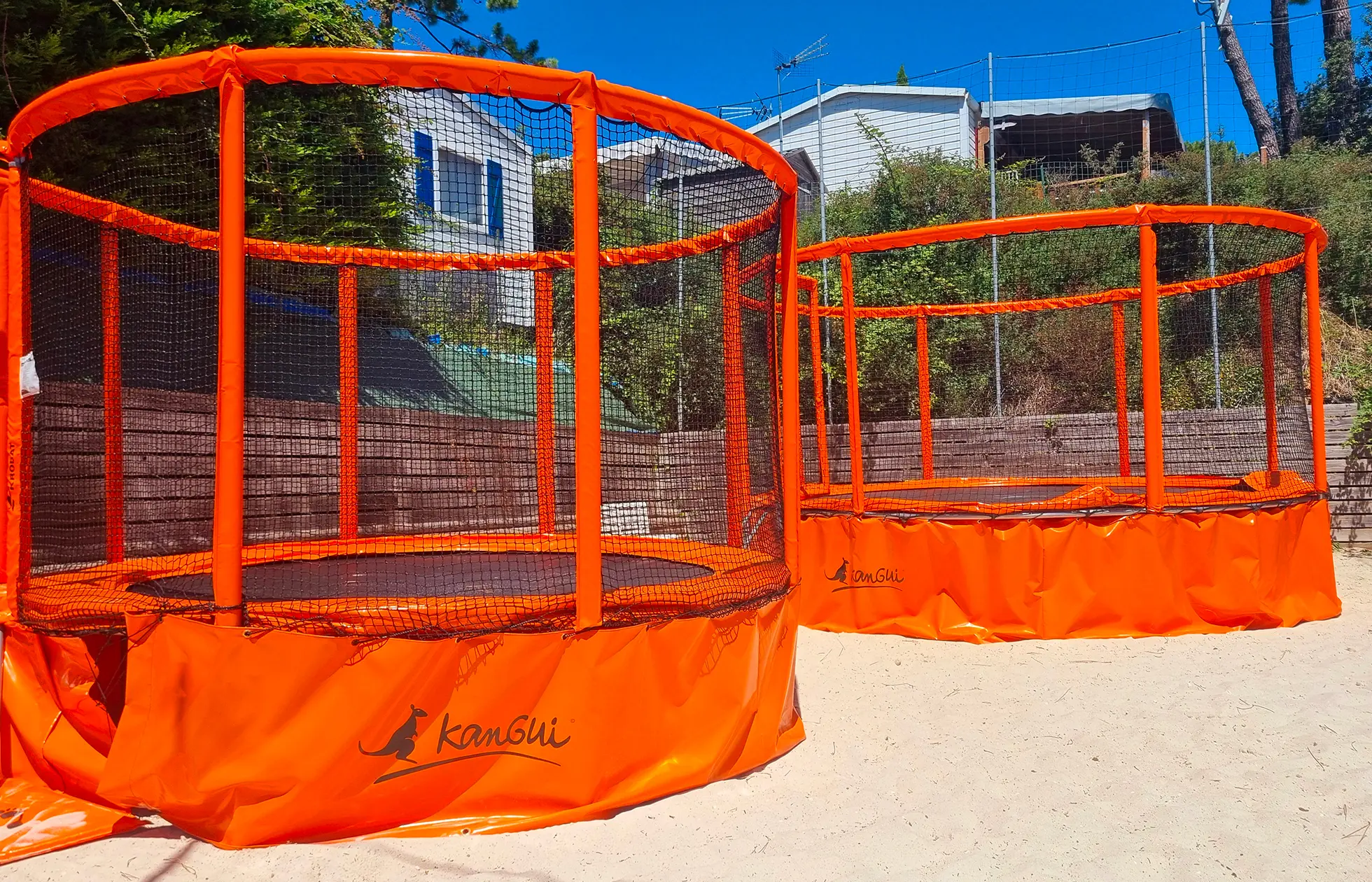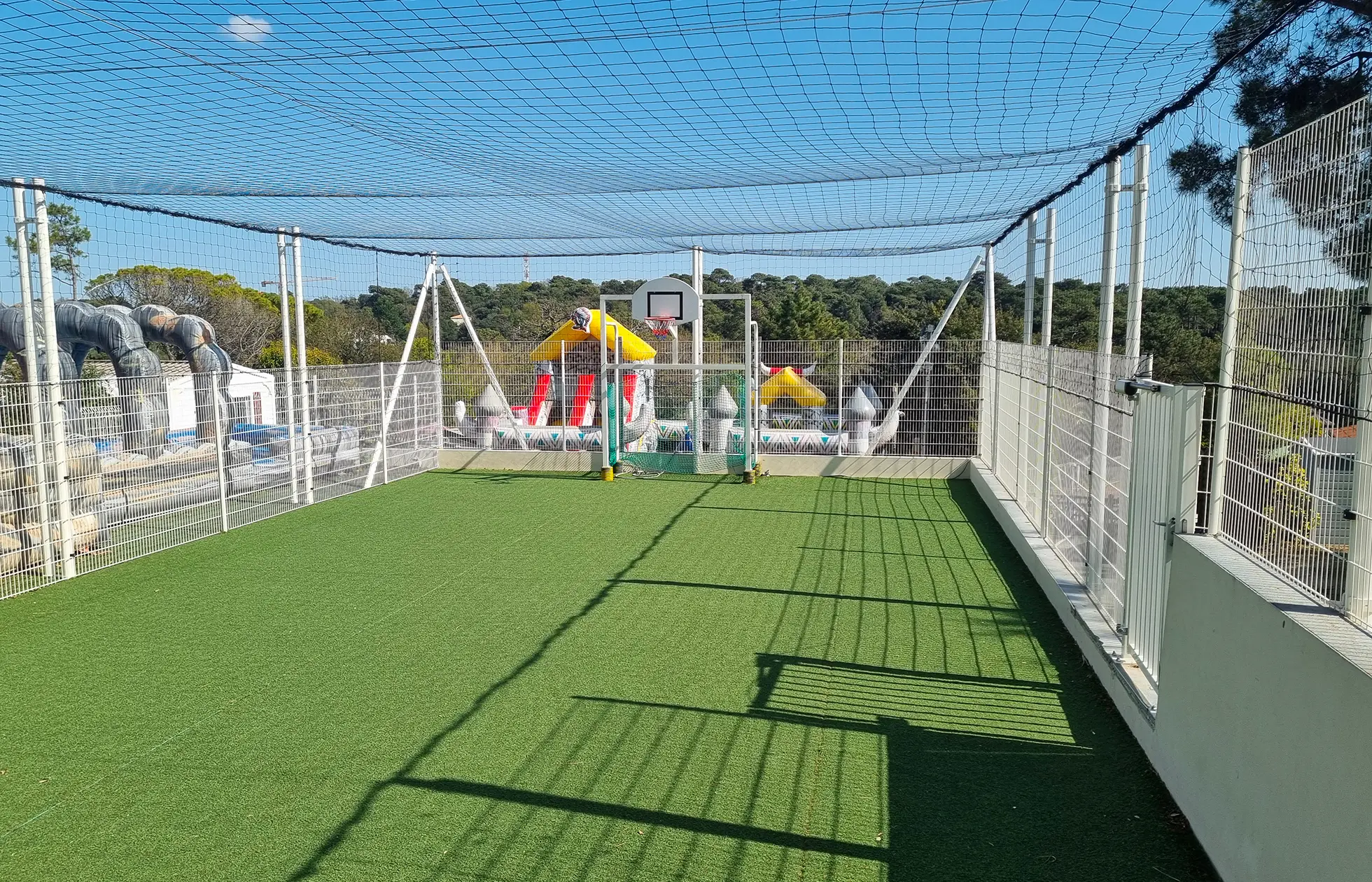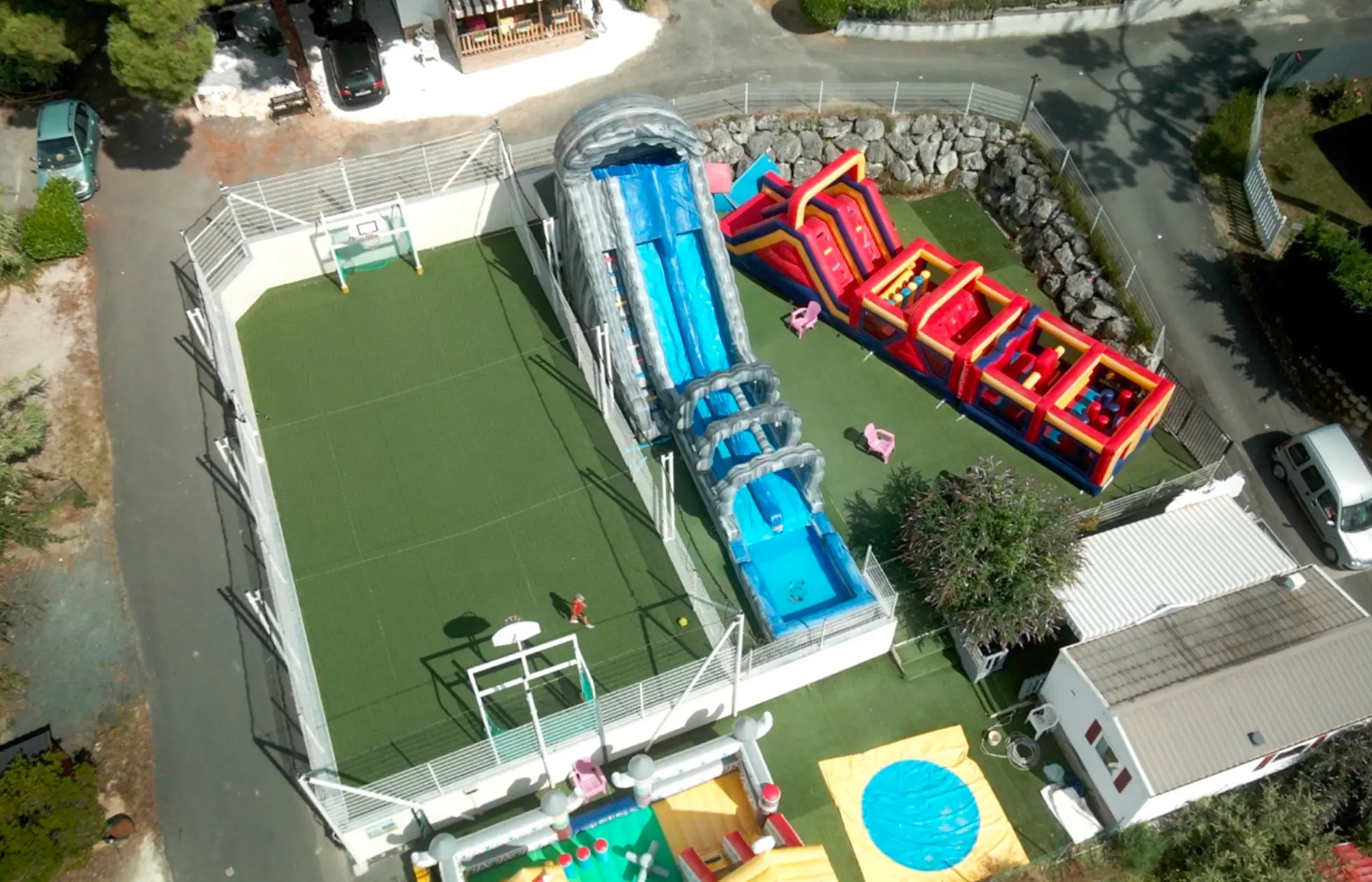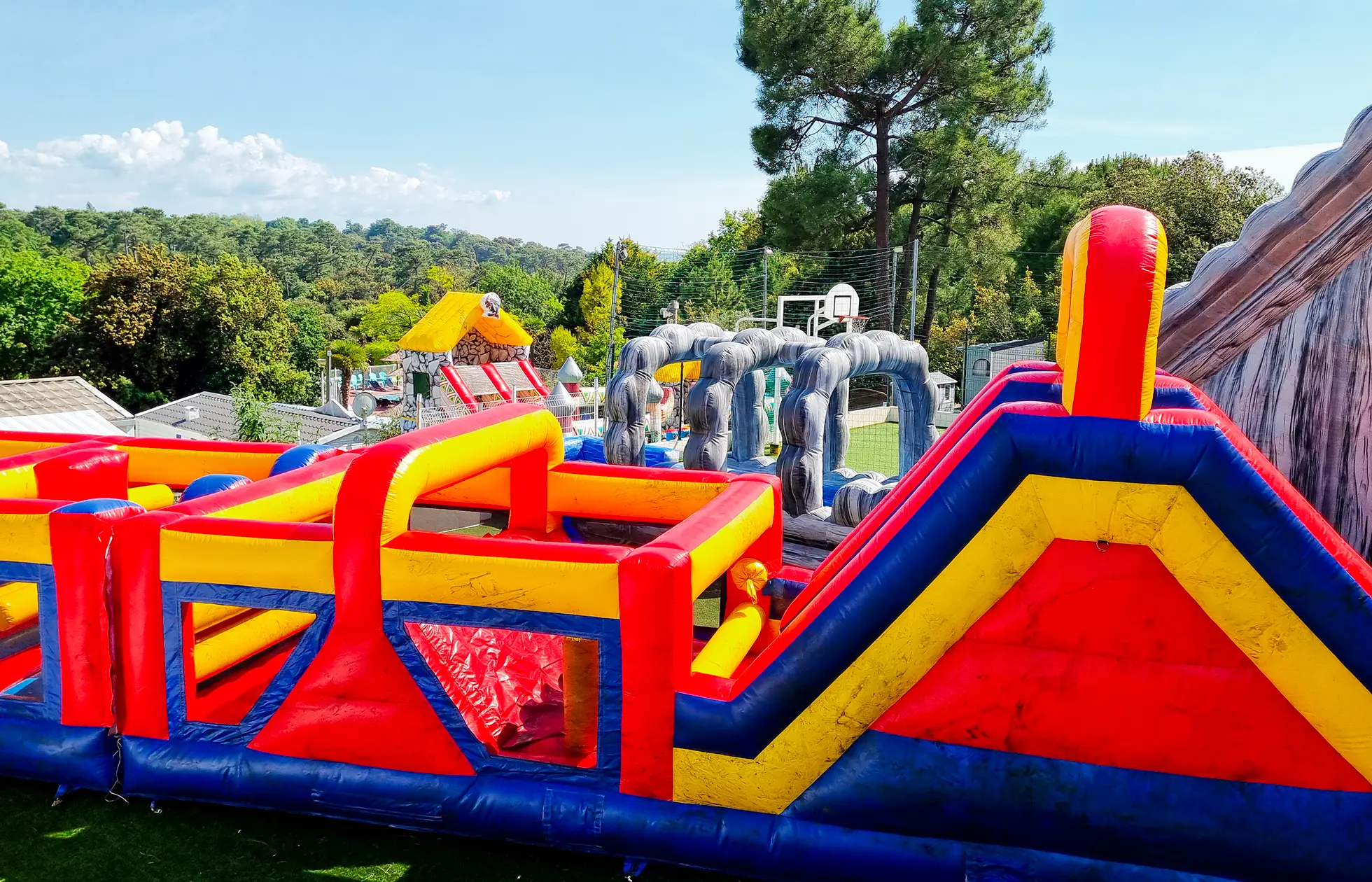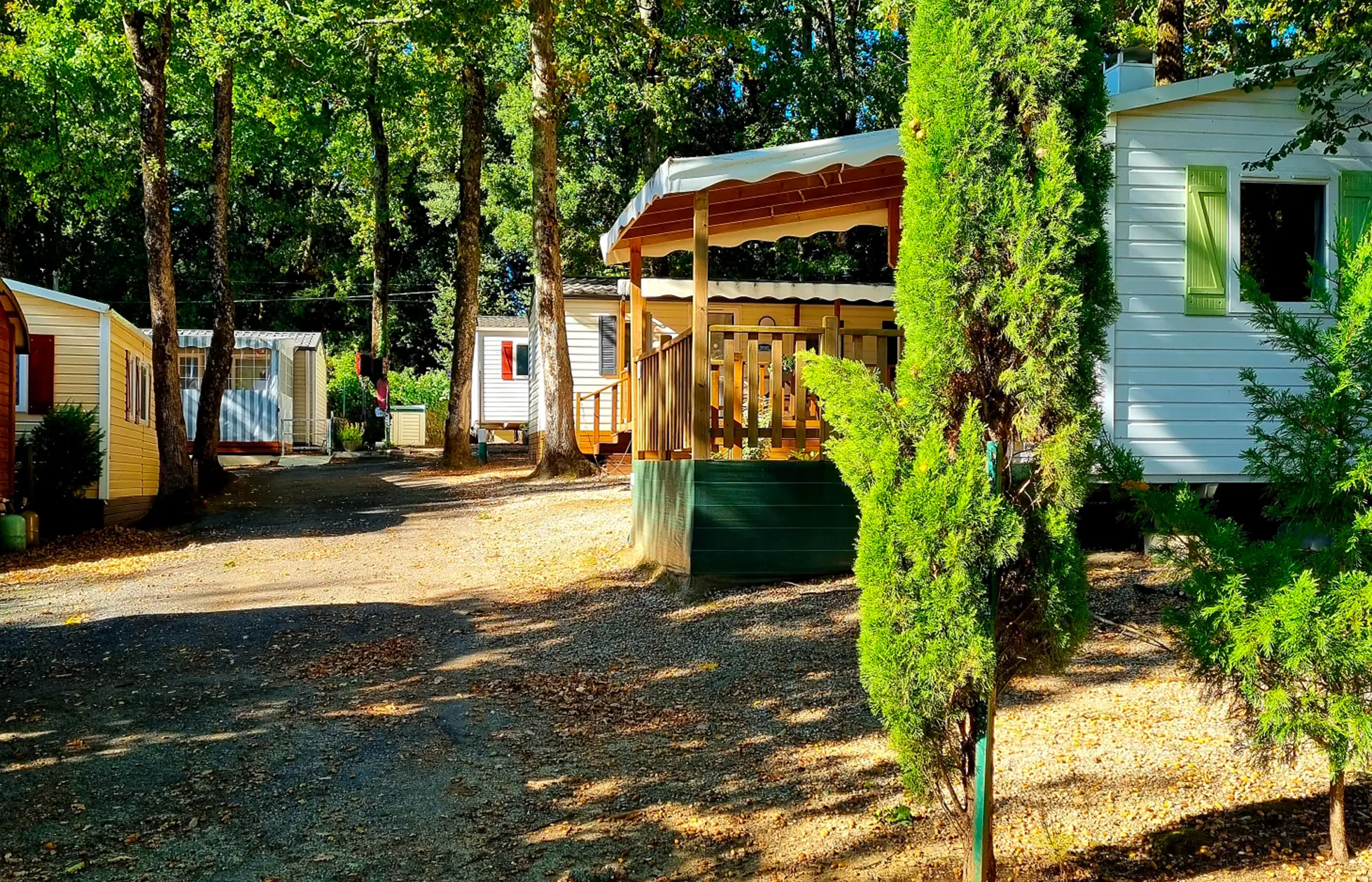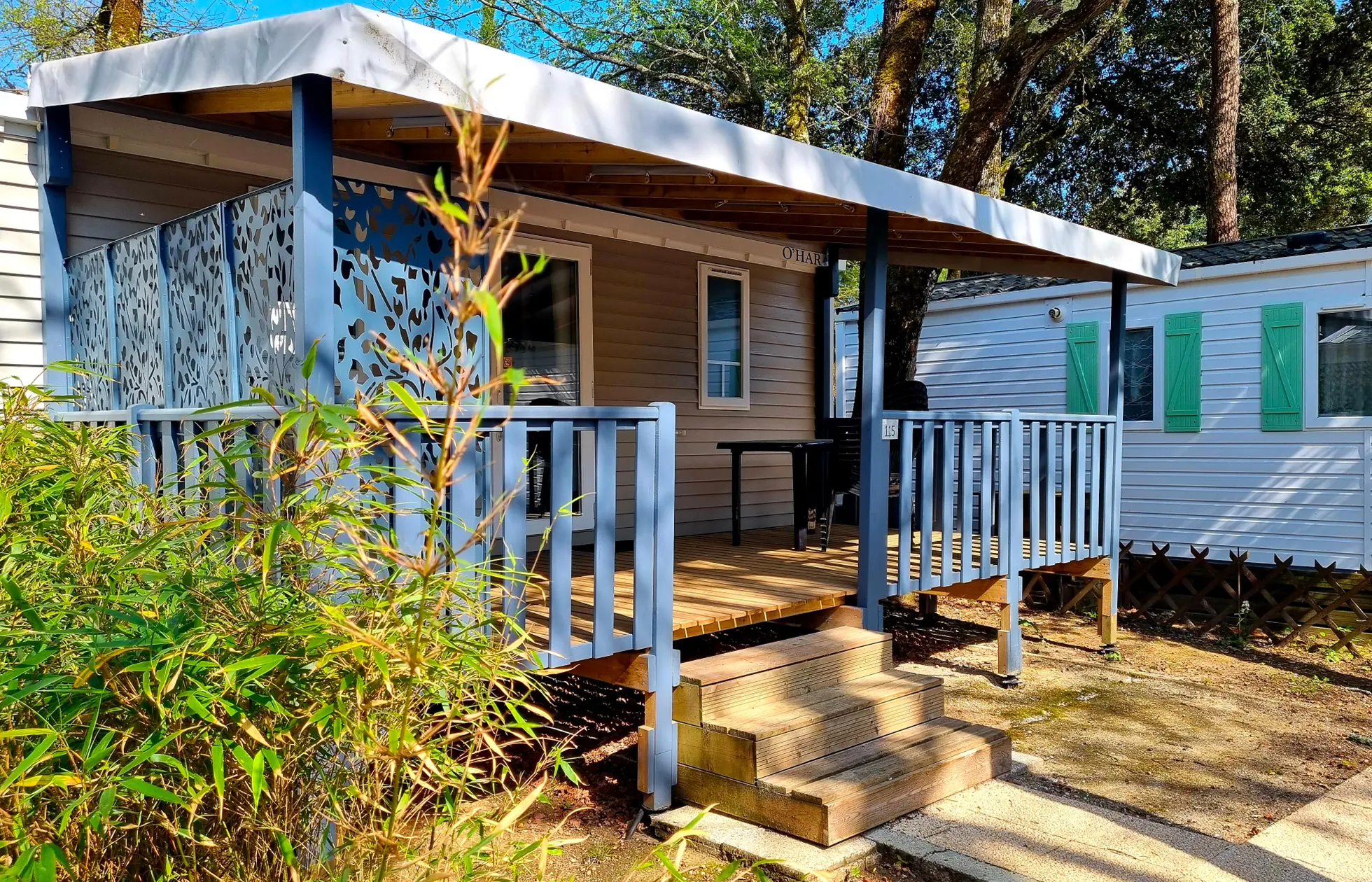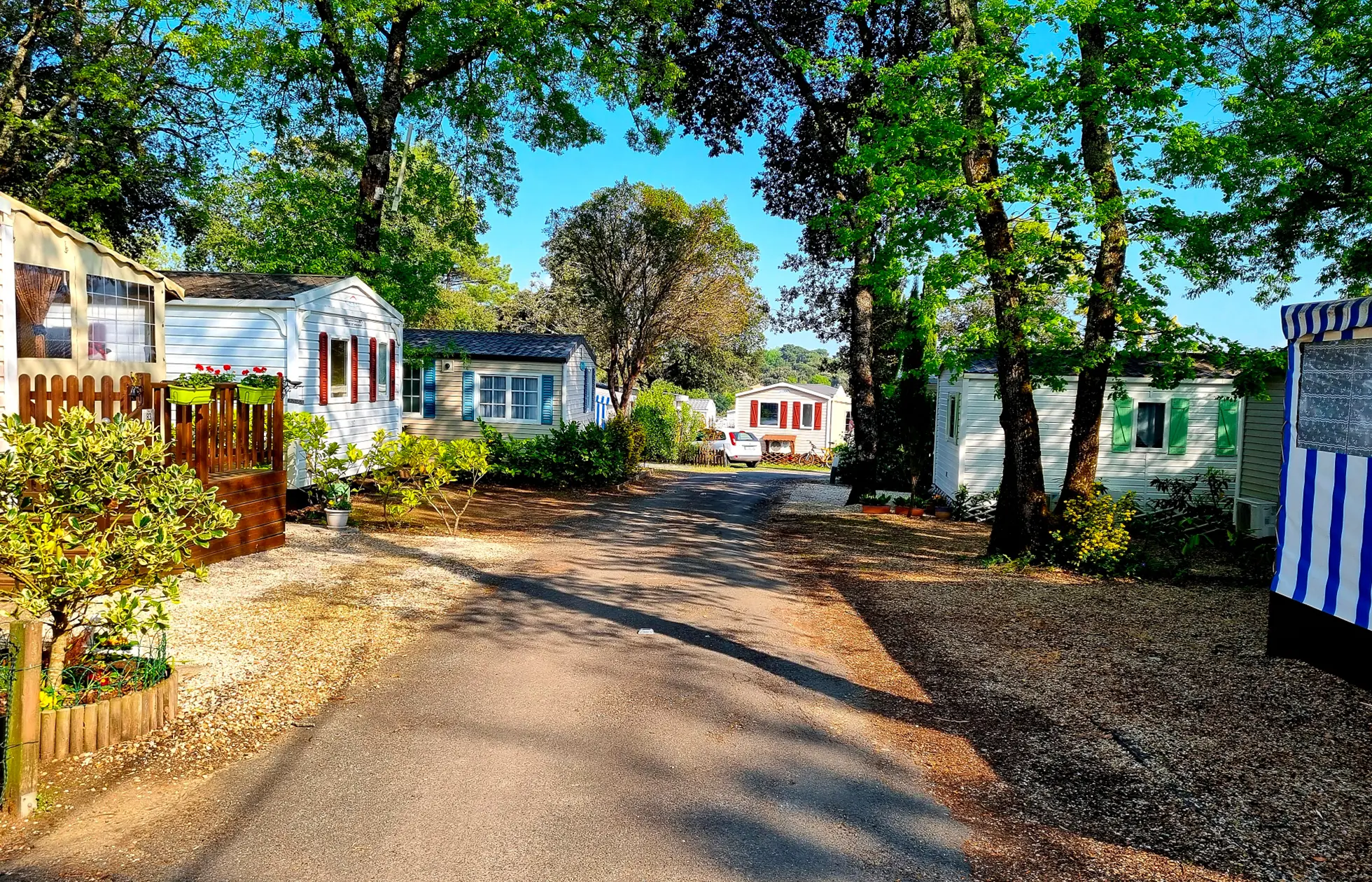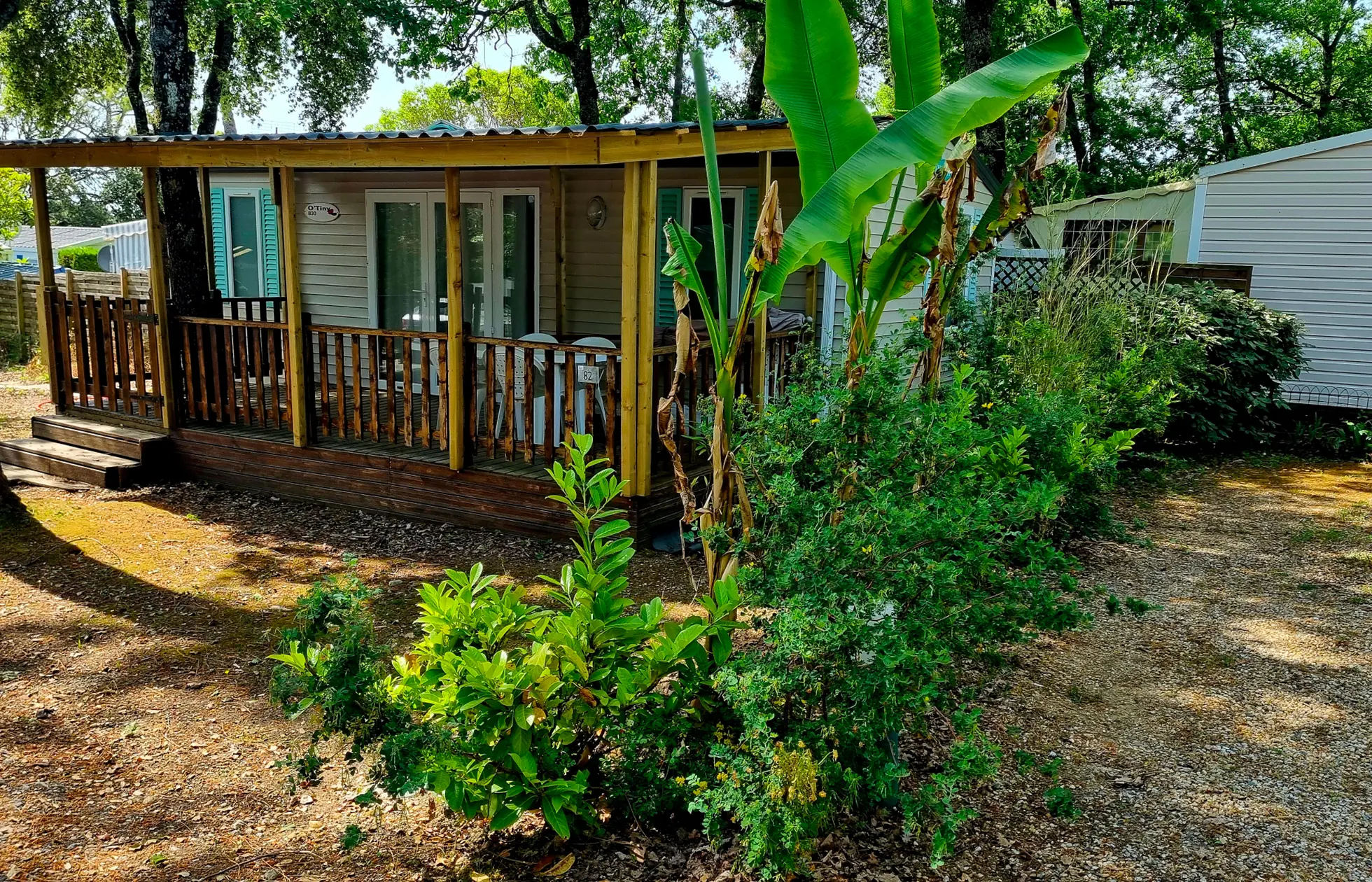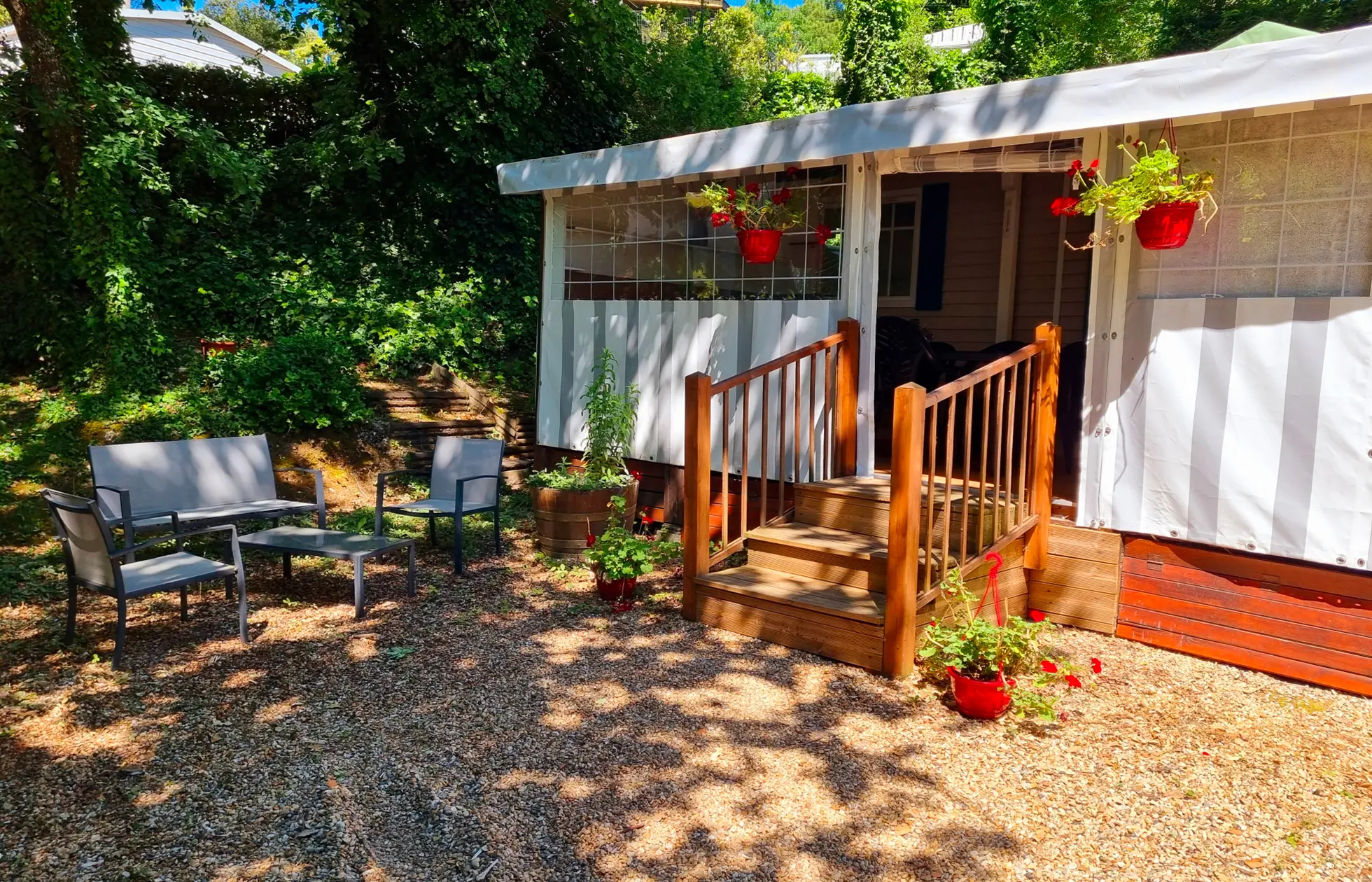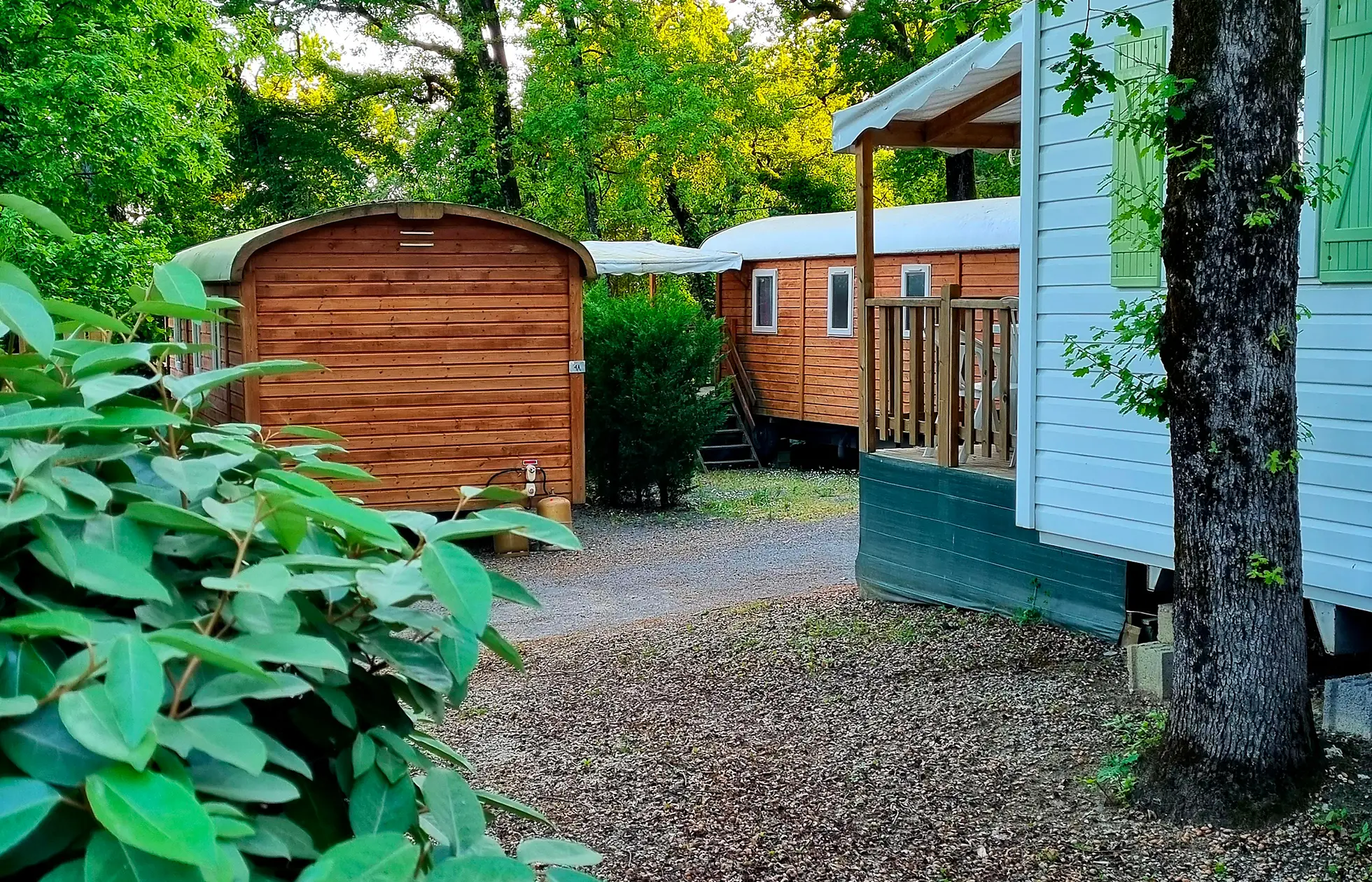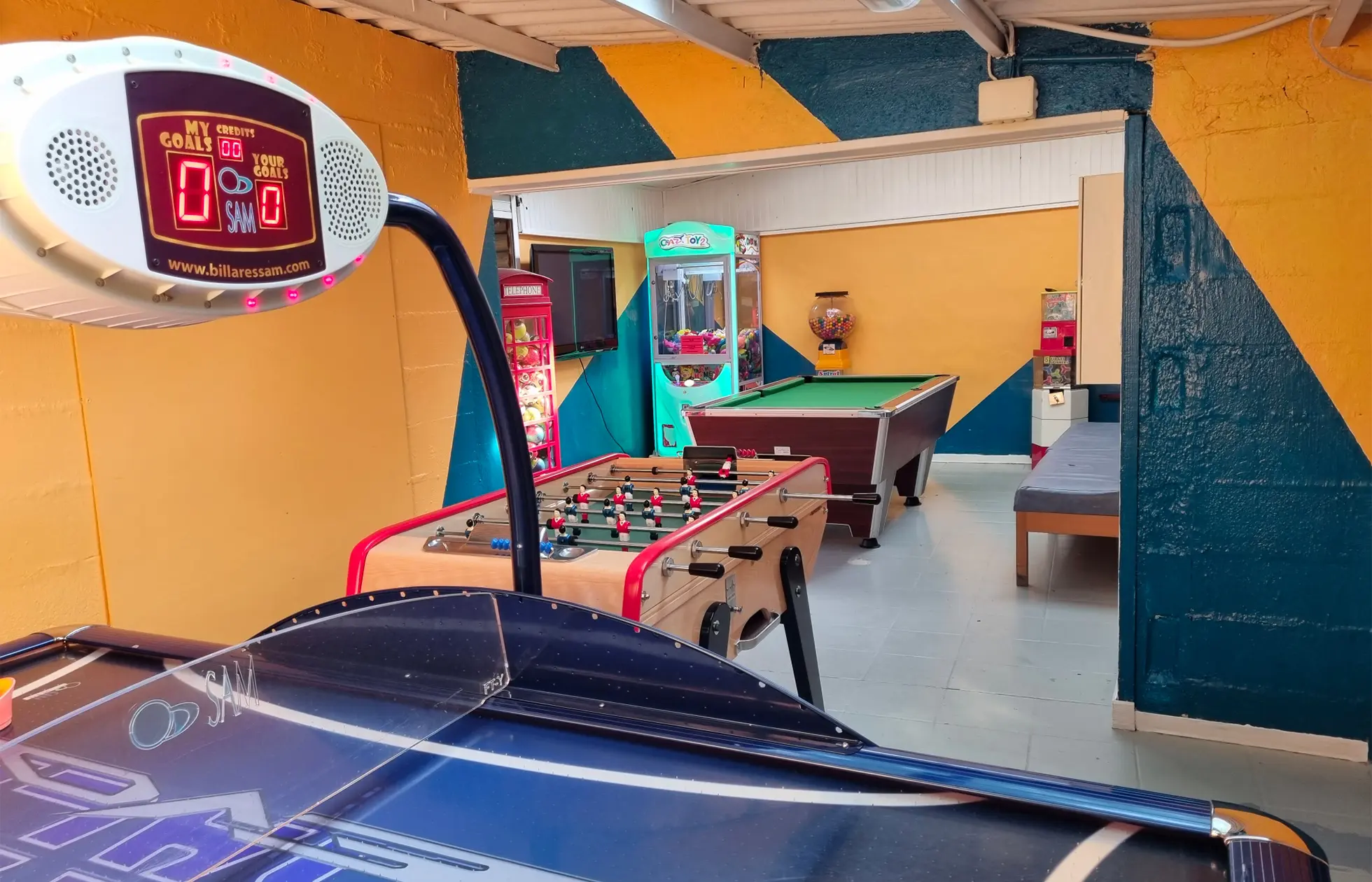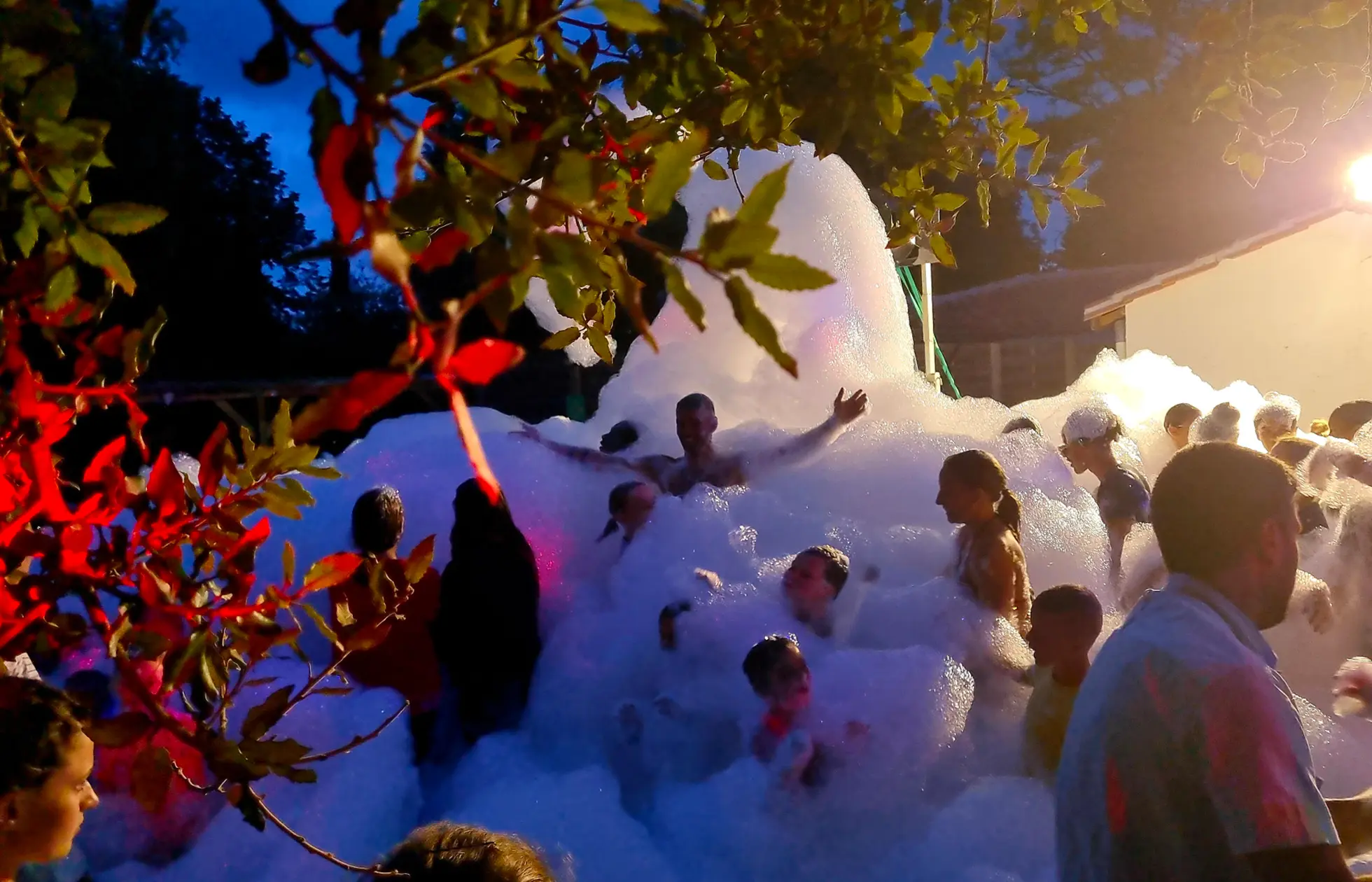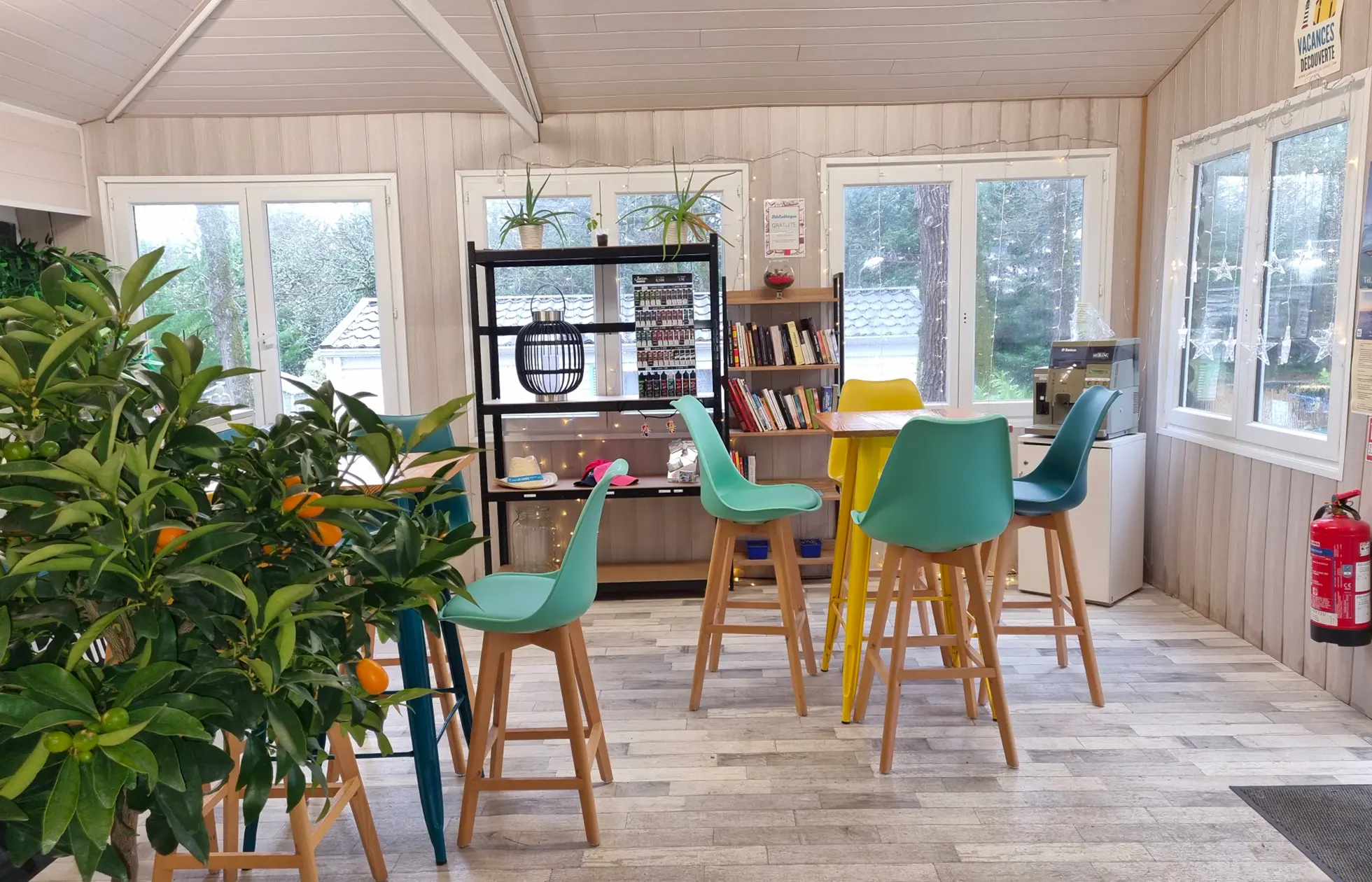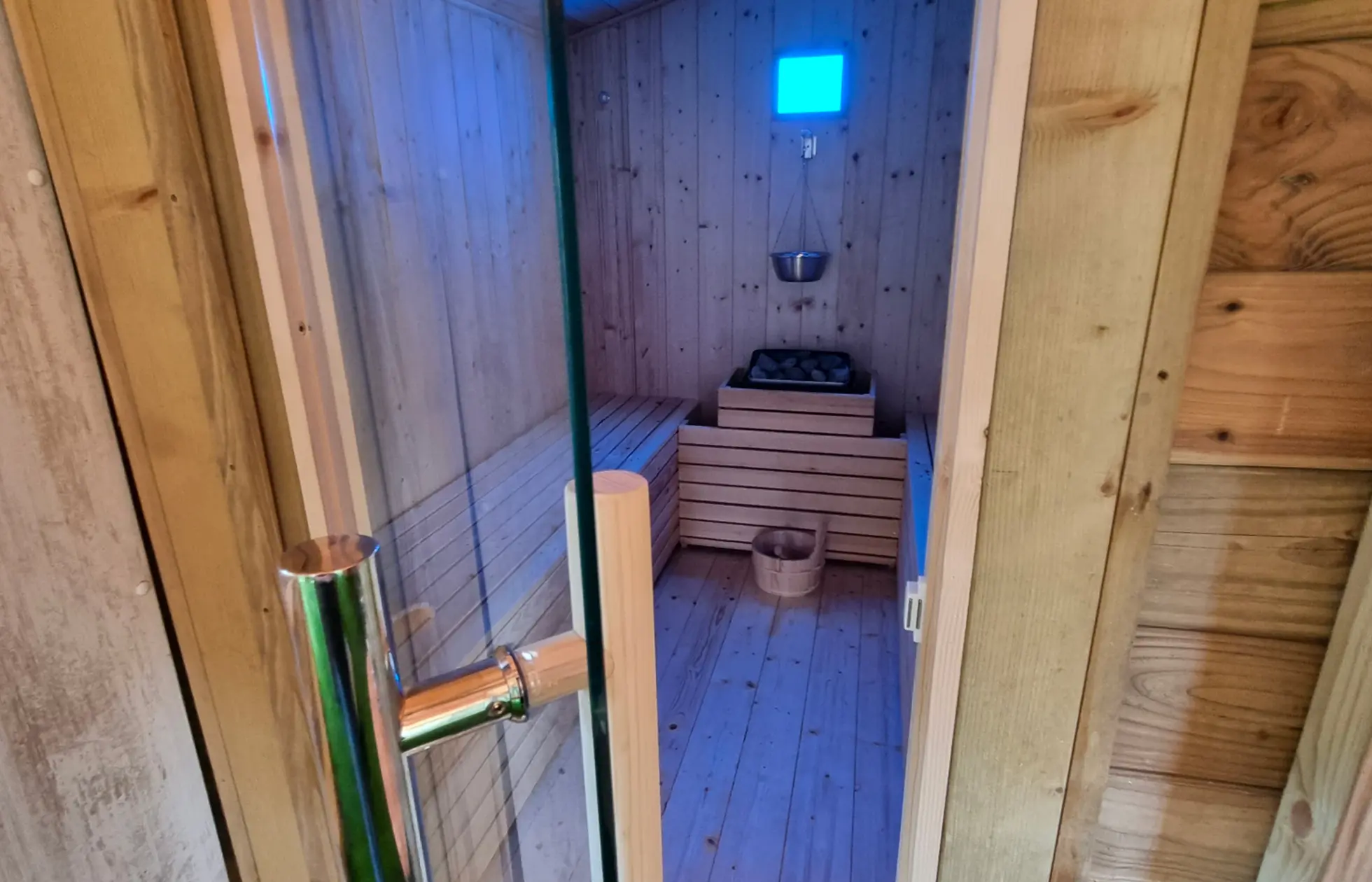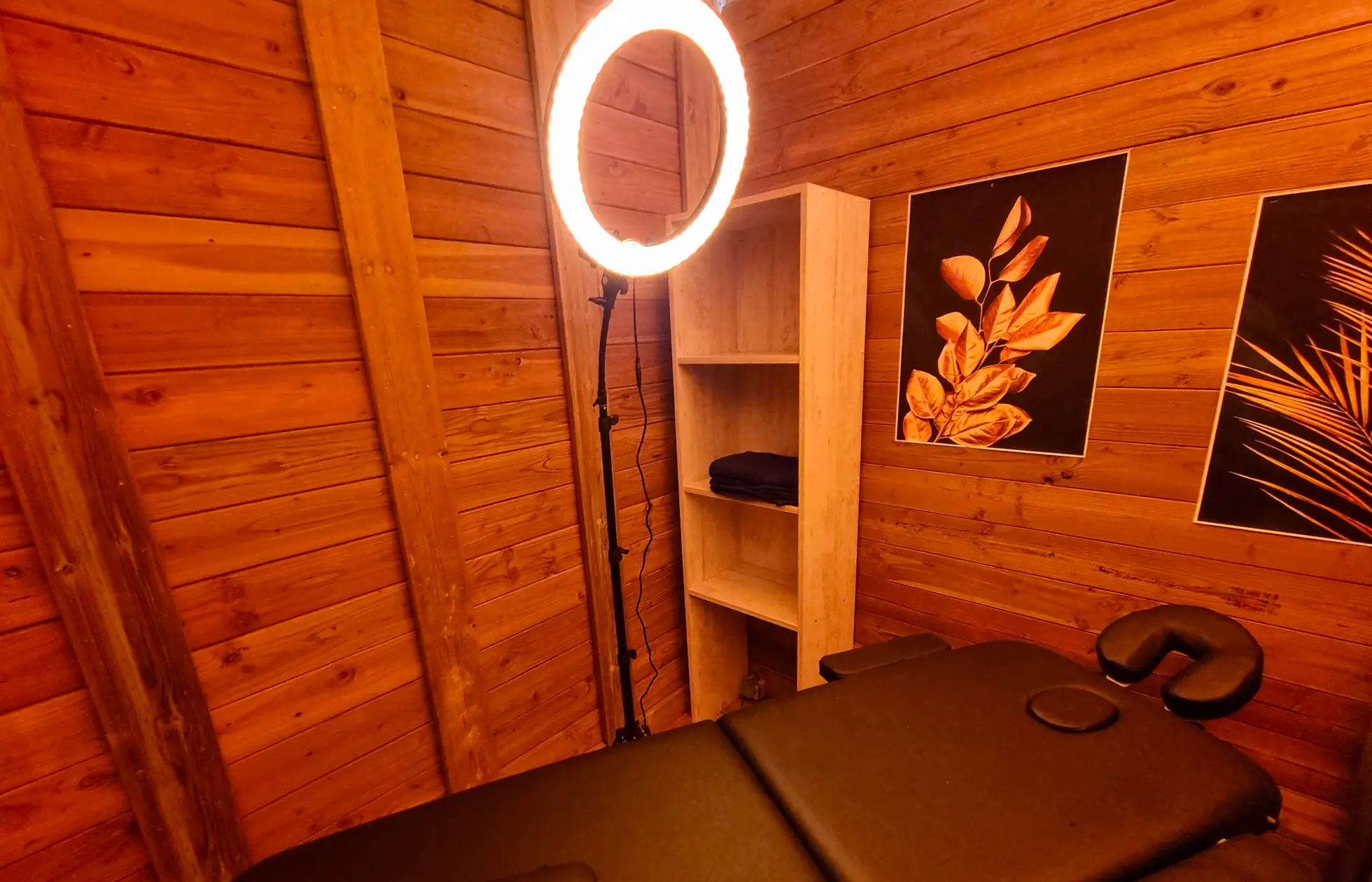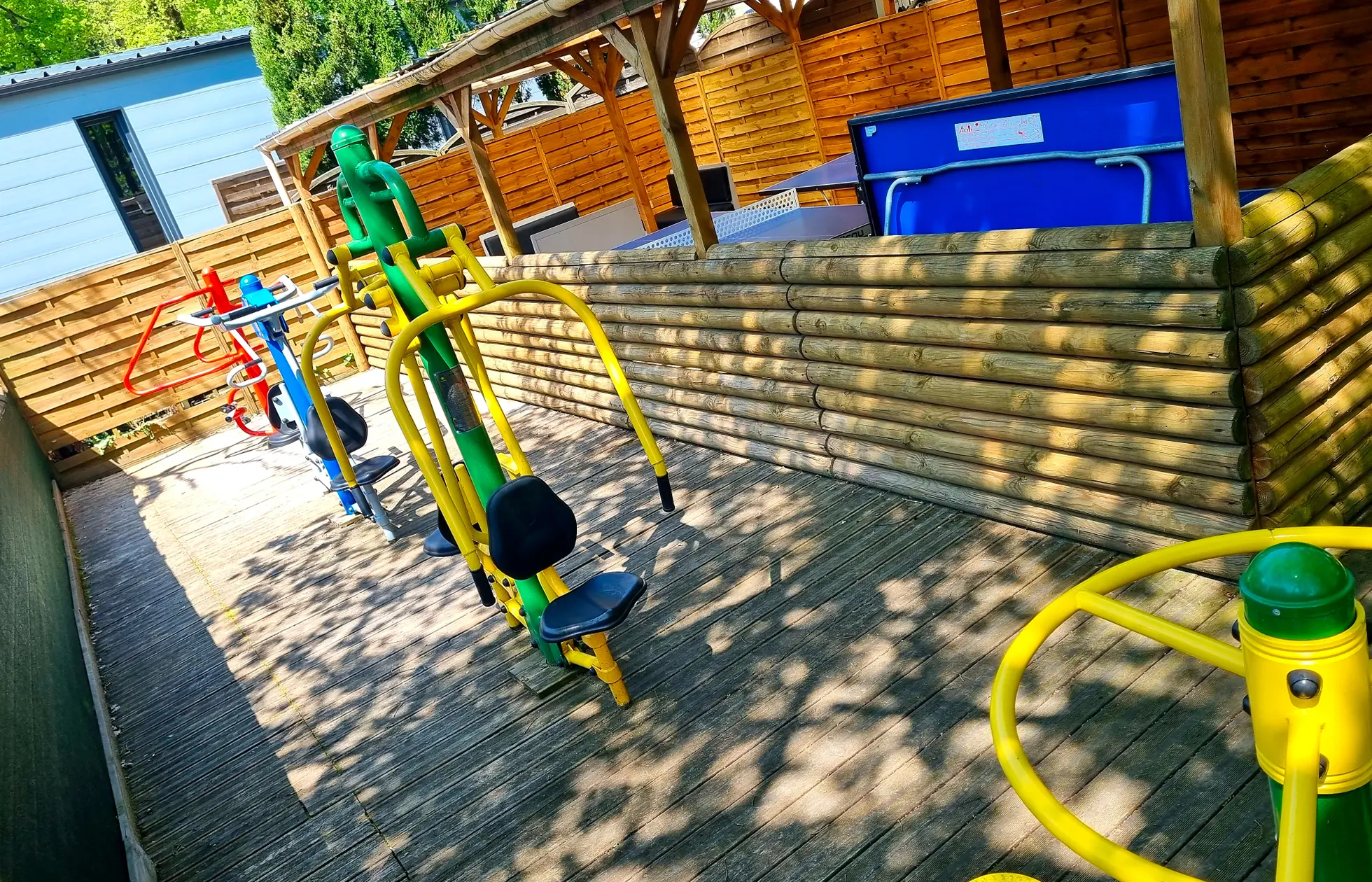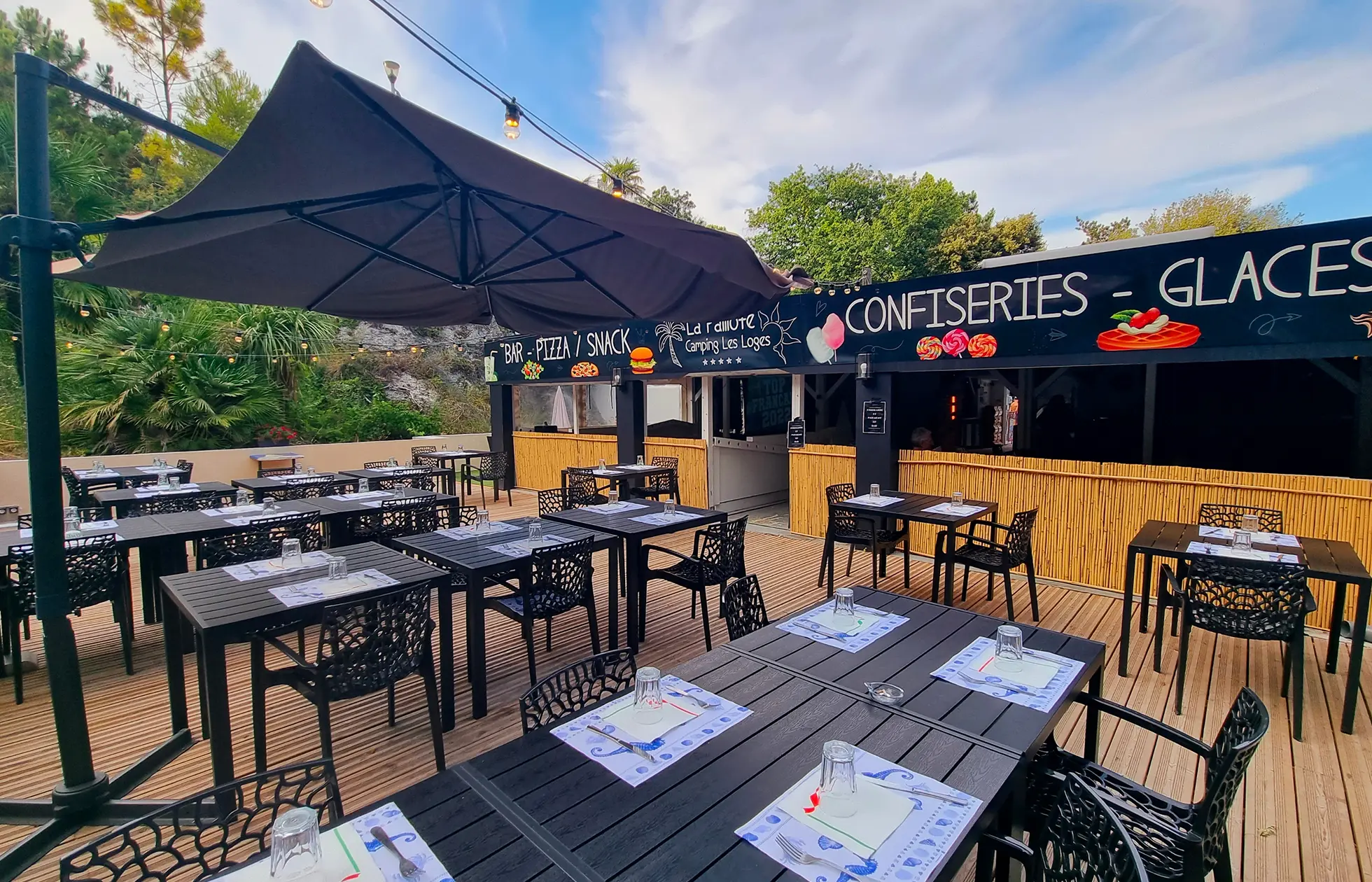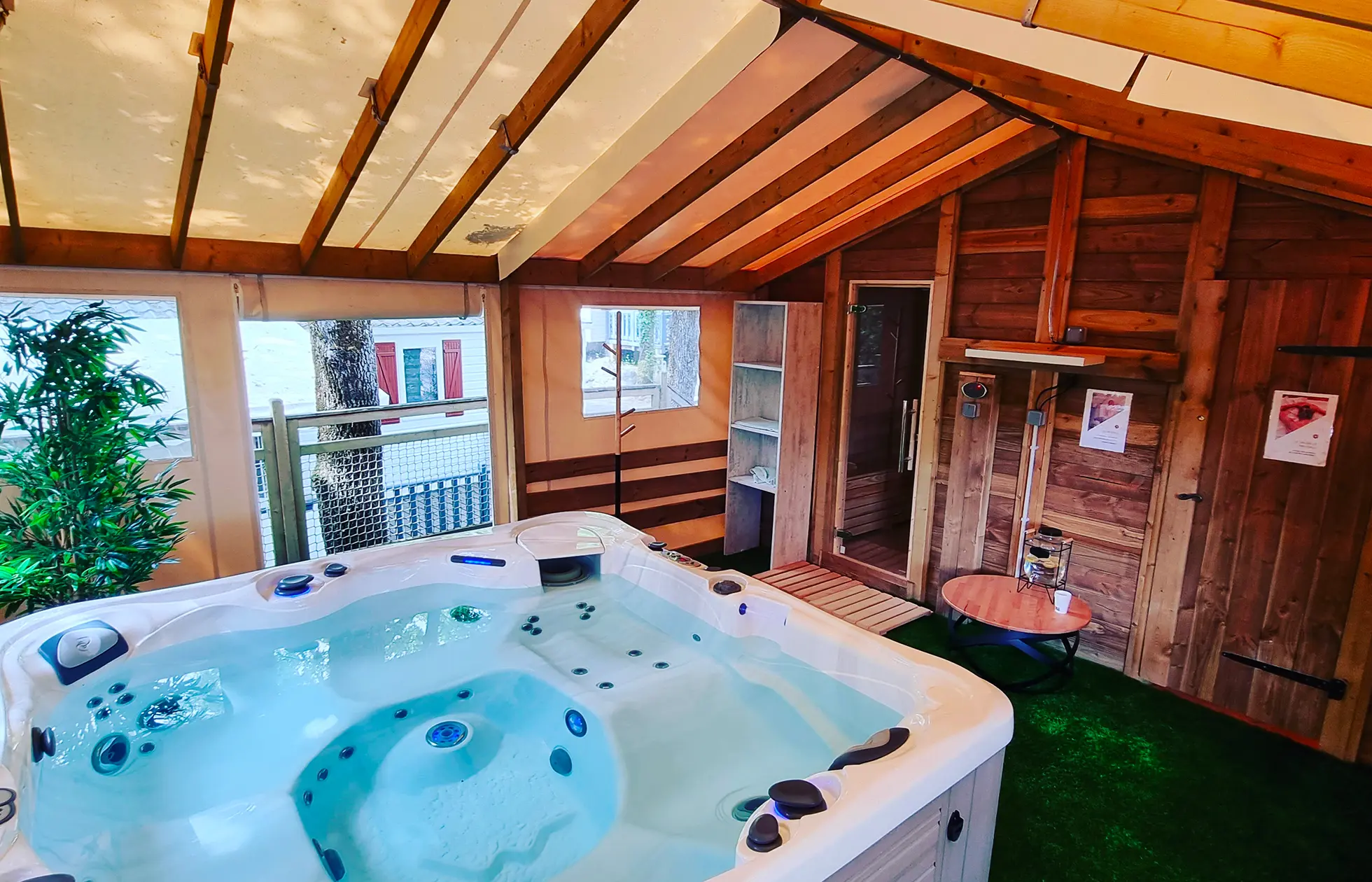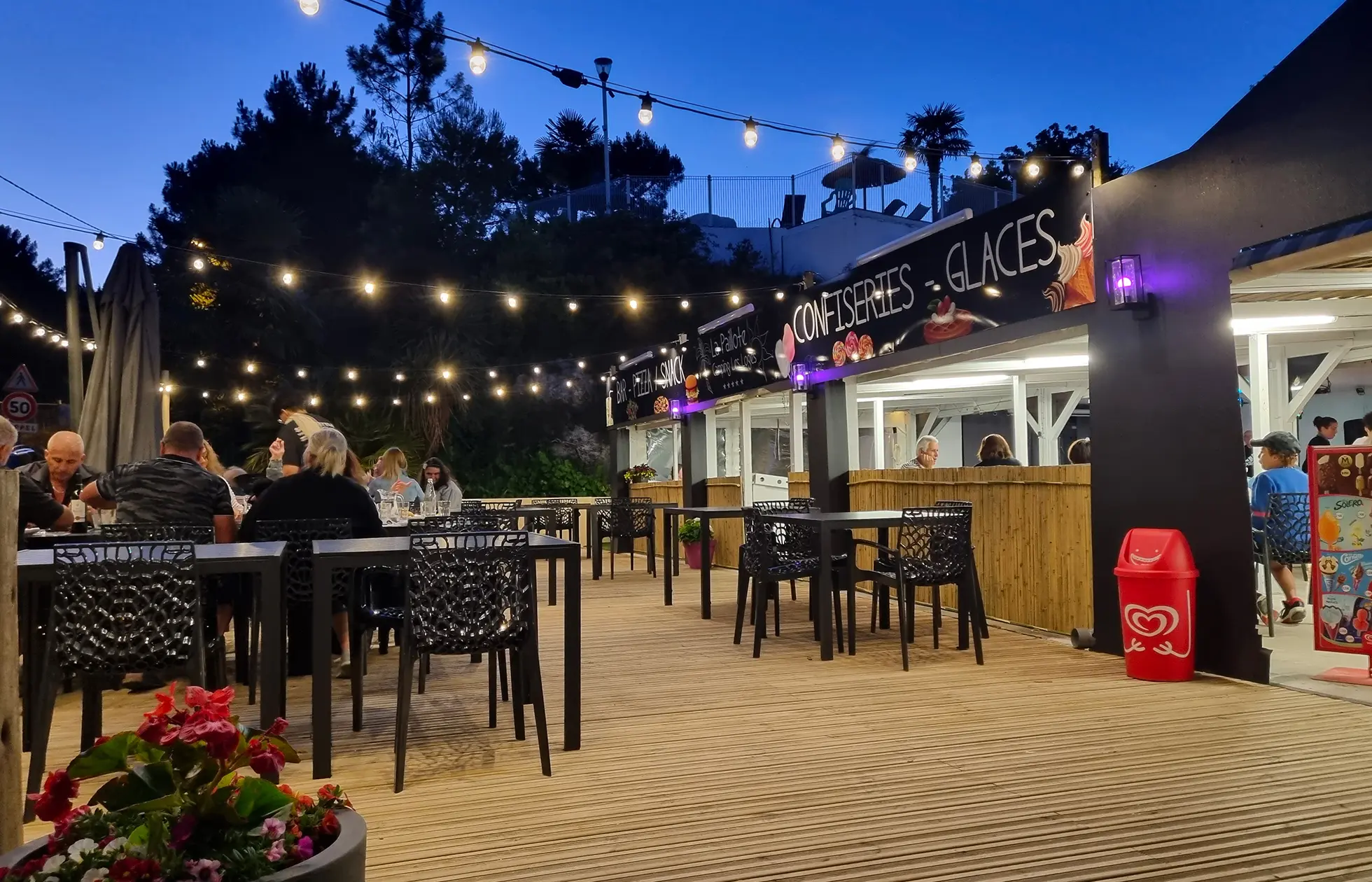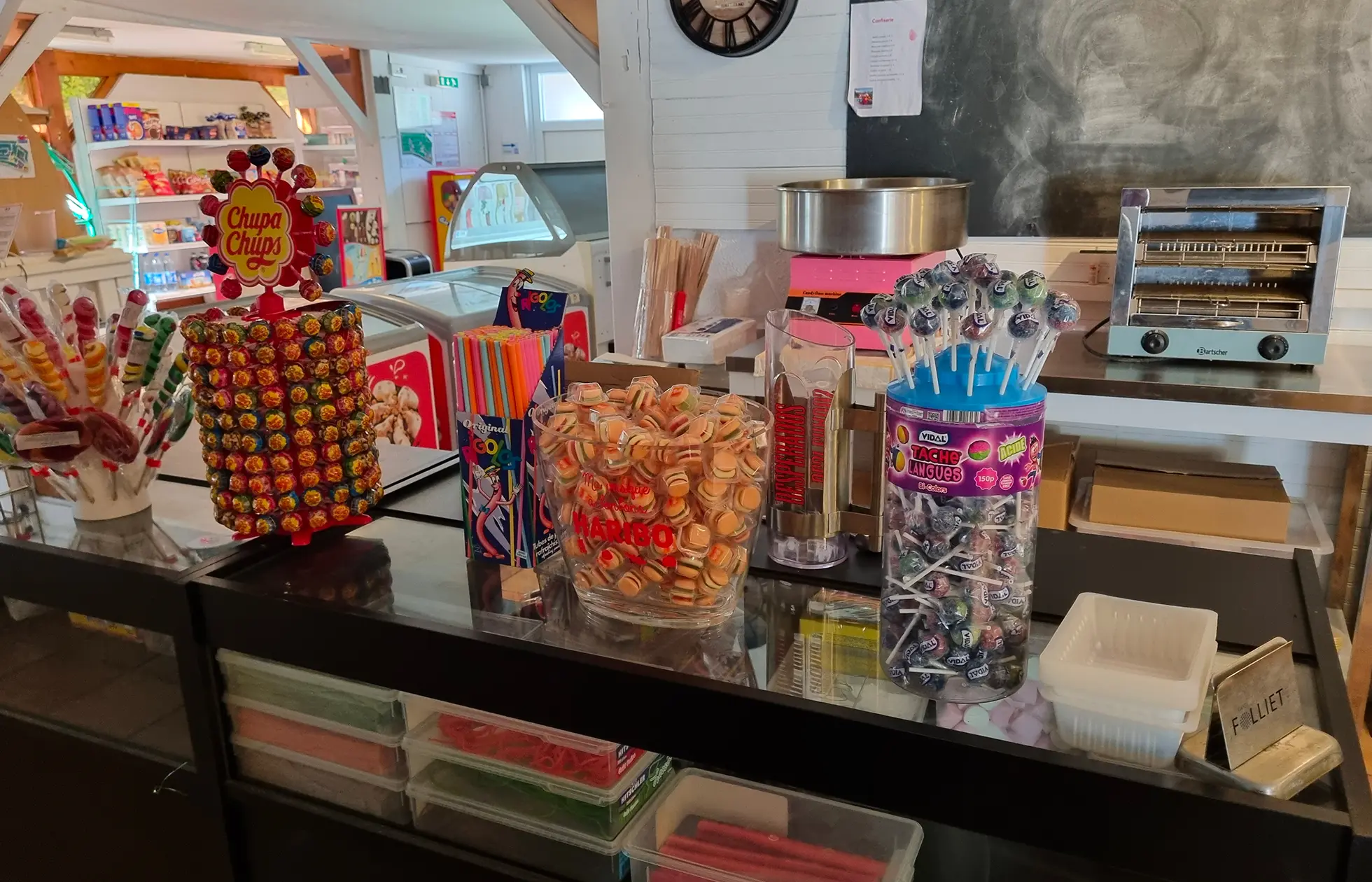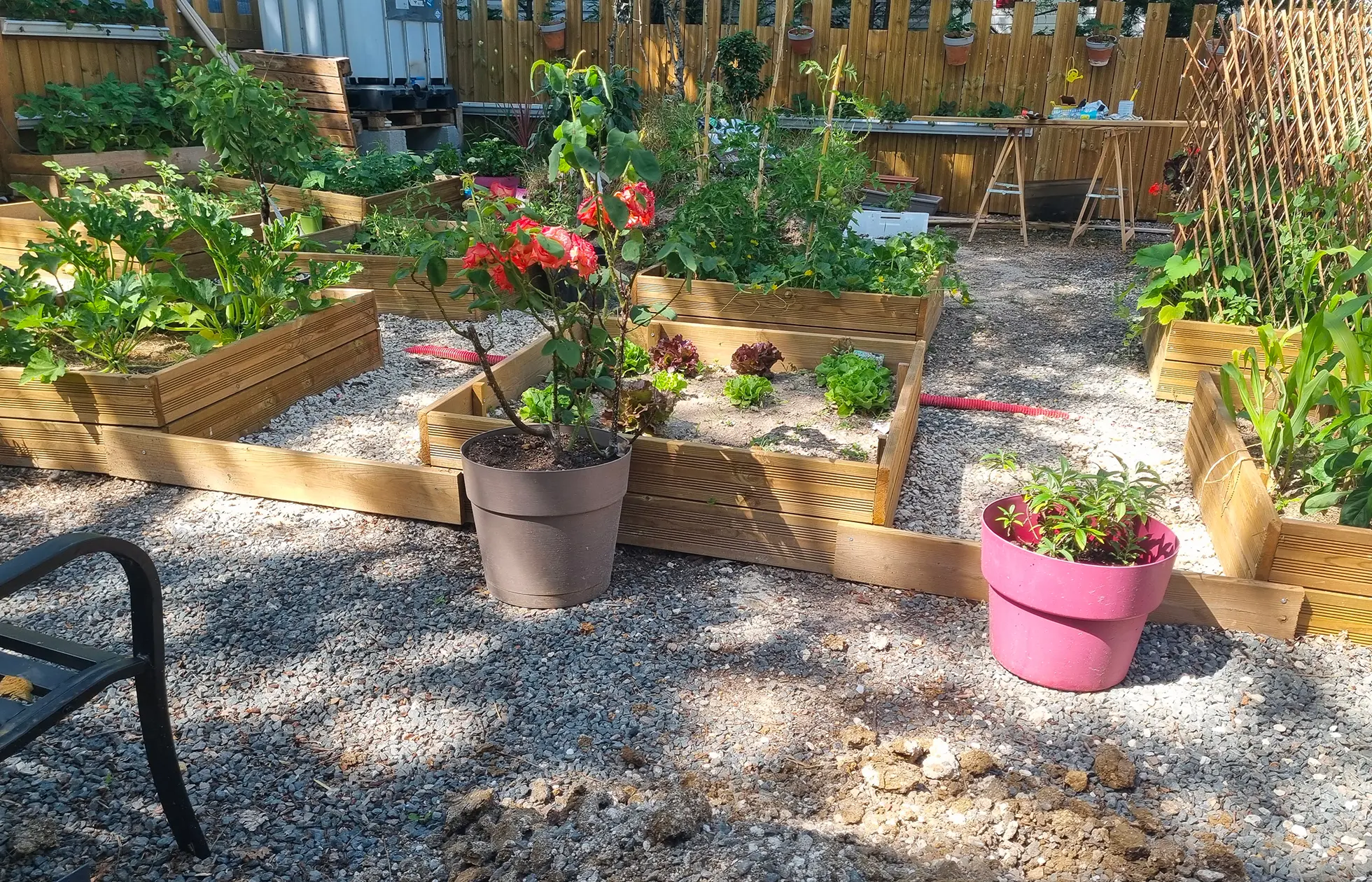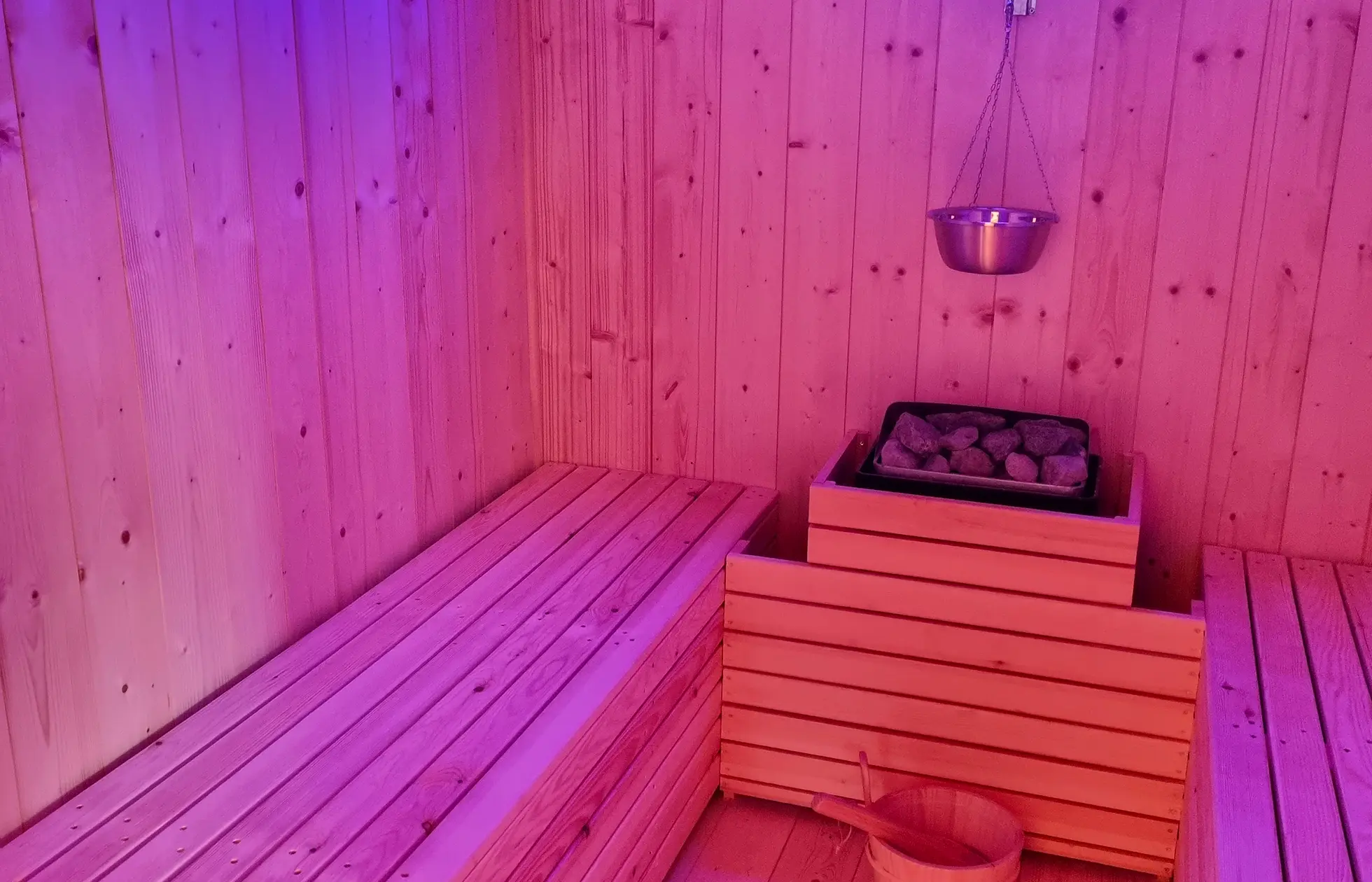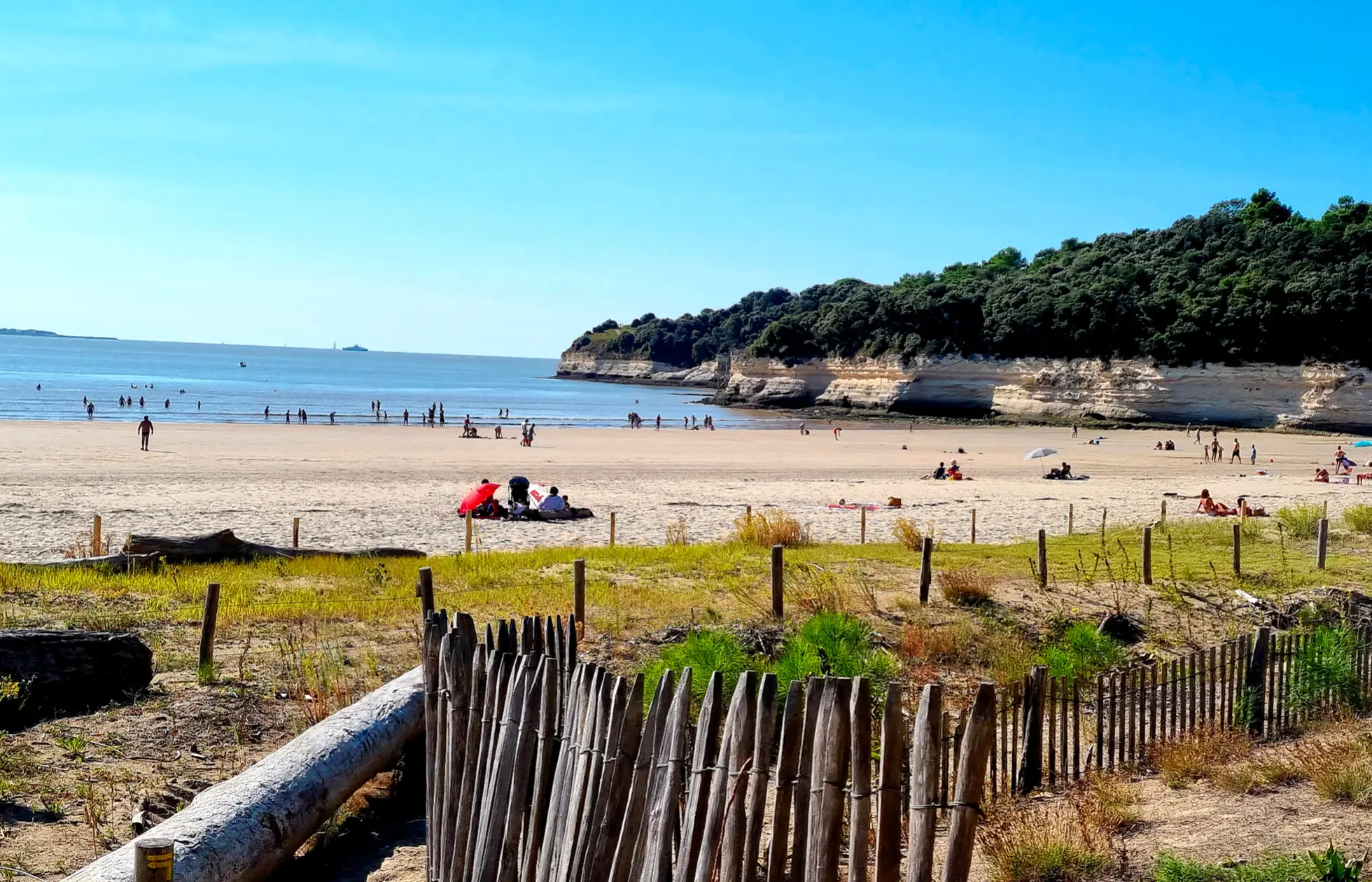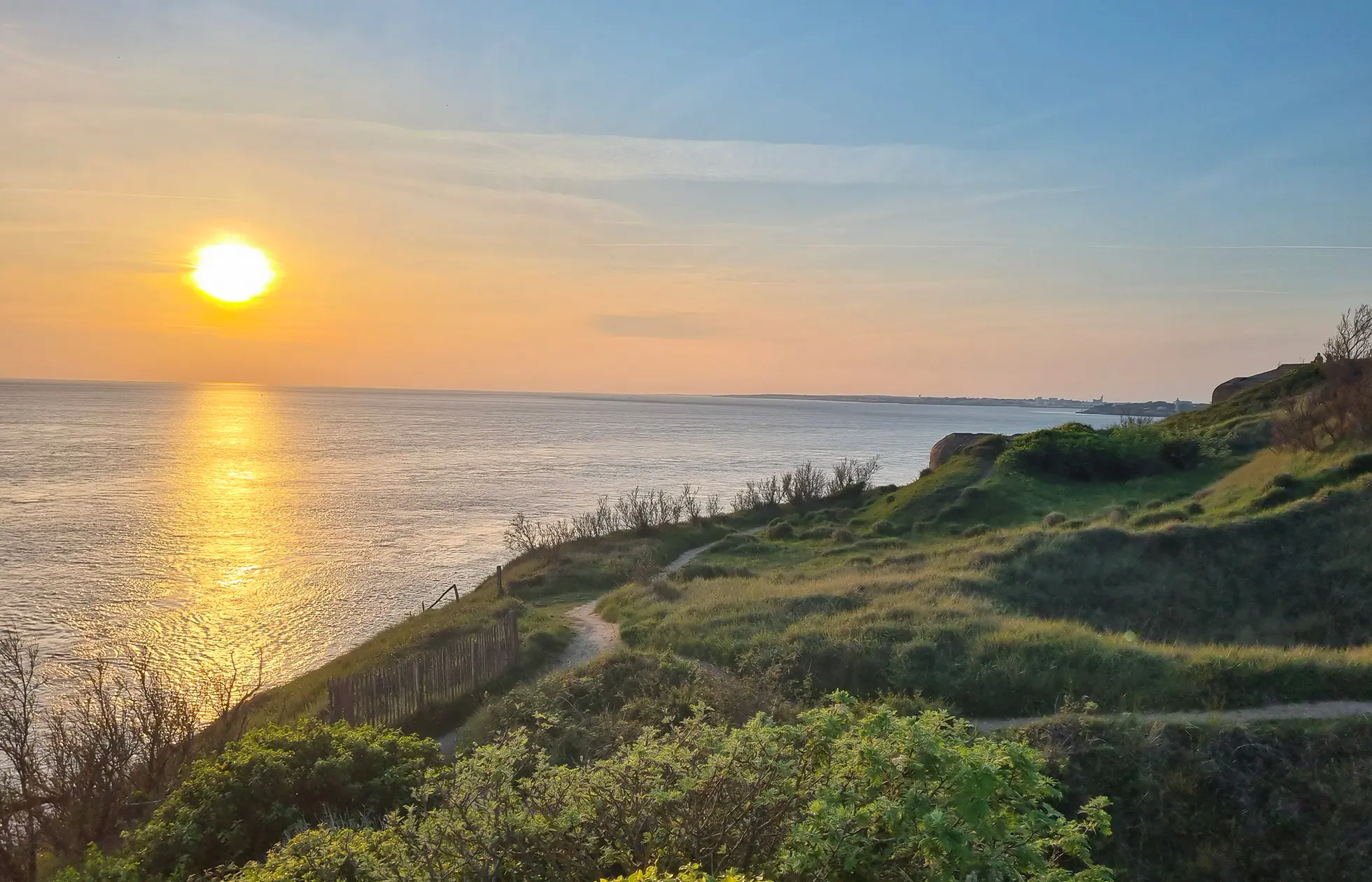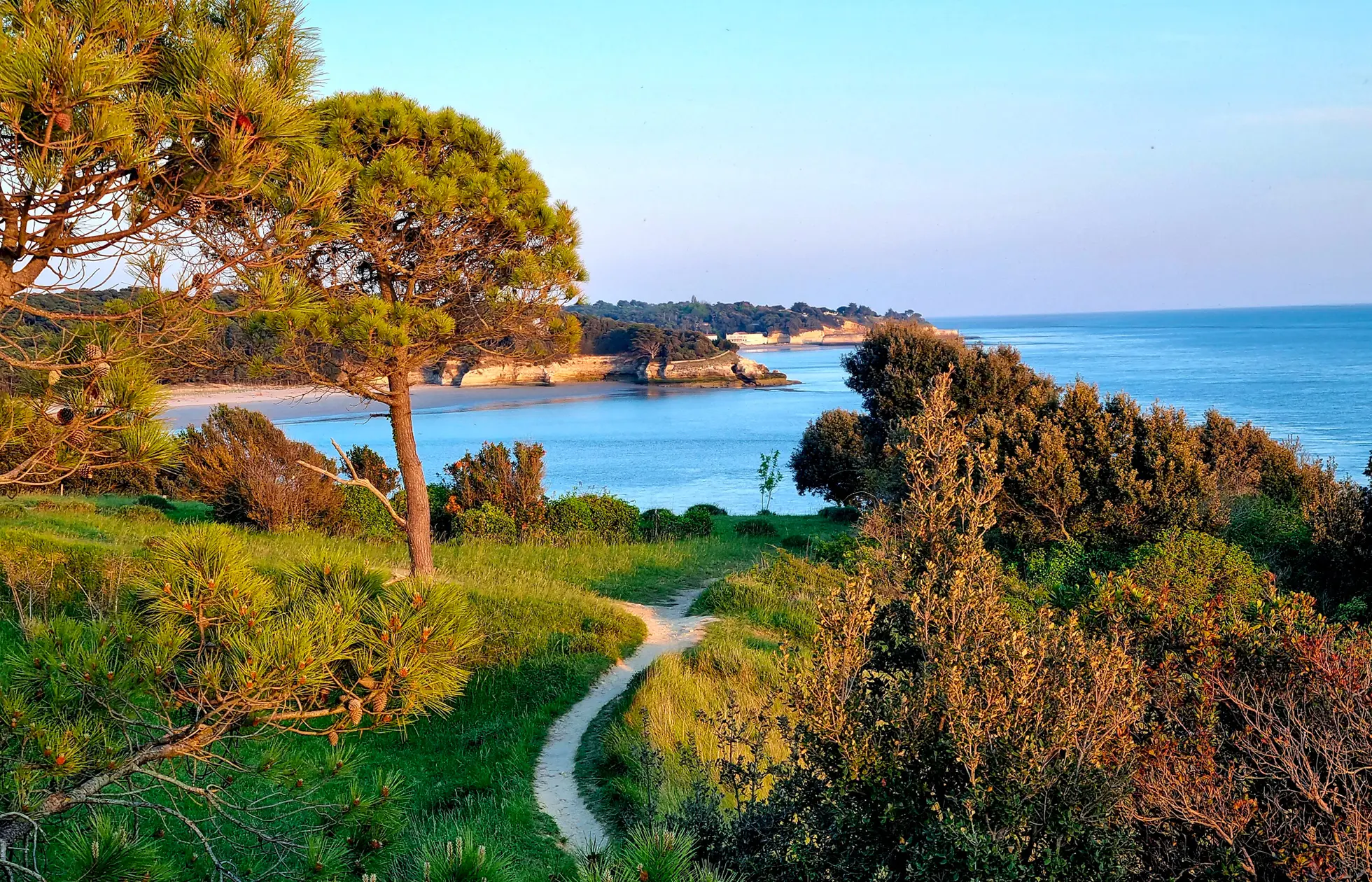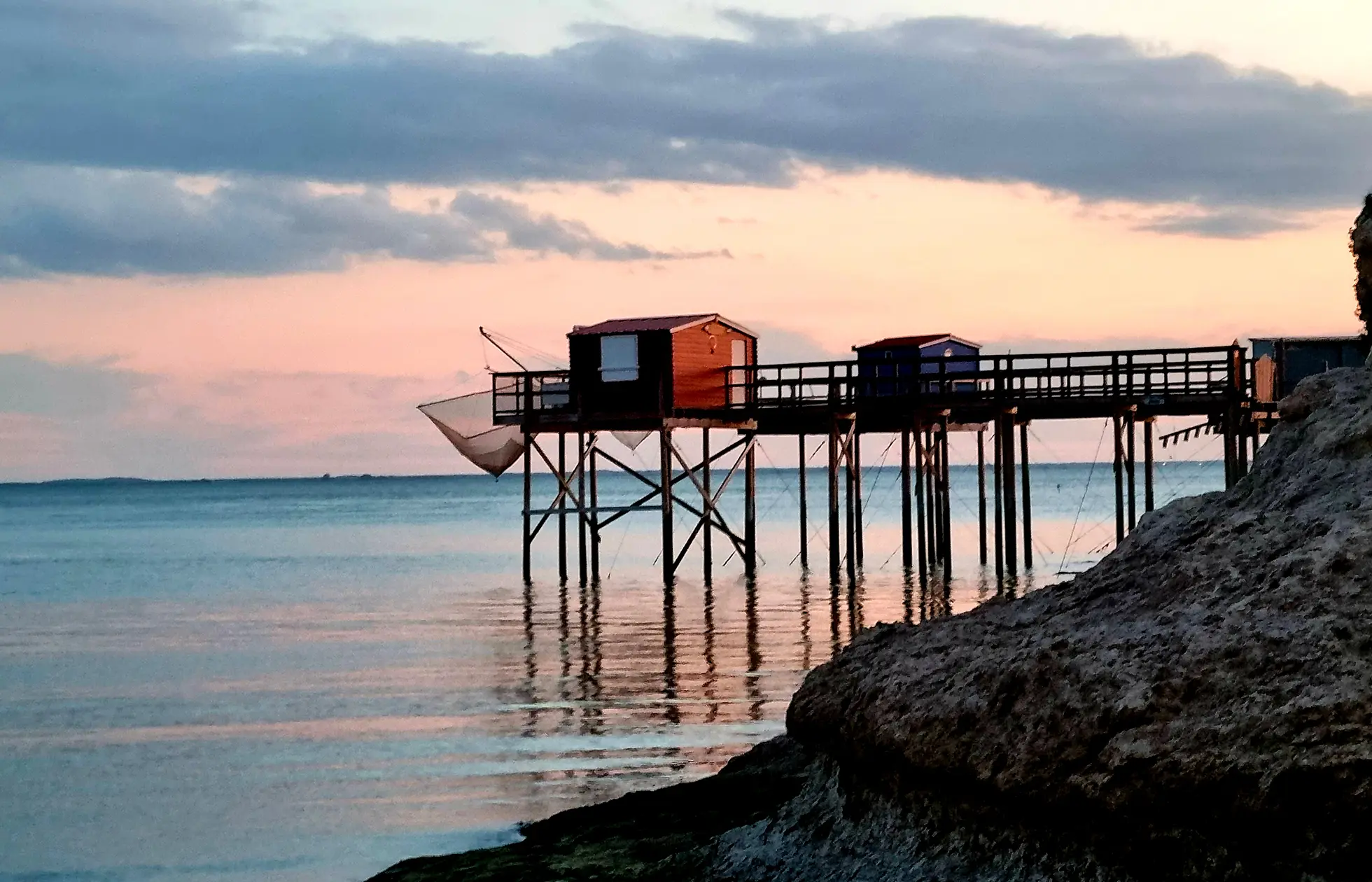 Welcome to Romain & Emilie
Campsite

Les Loges

New Aquitaine - Meschers-sur-gironde

This is a 5-star campsite 150 m from a superb beach in the middle of a forest of pines and oaks, in Charente-Maritime.
Your campsite in Royan, for a holiday by the sea
Royan is a seaside resort known for its sunny, gorgeous beaches and its spectacular Belle Epoque villas. It has everything you could want for a good holiday, including all kinds of fun leisure activities. Looking for a spa? Got it! Want to spend a fancy night at a casino? You can do that, too! Your campsite in Royan will quickly become the starting point for exploring the Côte de Beauté on foot or by bike. This area leads you to the stunning Gironde estuary, a must for nature lovers. If you're more of a culture vulture, stick to the town. Pay a visit to Notre-Dame de Royan, a striking, modern church that is rightly regarded as an architectural marvel.
Our campsites near Royan will let you explore the surrounding area, which is packed with fun activities for the whole family. The Charente Maritime has great beaches, fascinating museums and even a zoo, the Palmyre, with nearly 115 different species to admire. You can even hop in the car and visit the nearby Île d'Oléron or Île de Ré area, where other Flower campsites await you, each with its own unique charm.
Our campsites near Royan with a swimming pool
The 4-star Le Nauzan plage campsite in Vaux-sur-Mer is located in an idyllic natural setting, with a gently tinkling stream running through it. The beach and a few handy shops are nearby. The campsite lets you choose between rental mobile homes or cabins and pitches for tents, caravans and camper vans. The nearby Cordouan Lighthouse beckons you for an exciting maritime adventure.
The 3-star L'Abri-Côtier campsite, located in Saint-Nazaire-sur-Charente, is right at the tip of the Charente estuary. It's the perfect choice to explore the legendary Fort Boyard - but it also gives you access to great ocean beaches, the Charente countryside and the magical Moëze Oléron nature reserve.
The 5-star Les Loges campsite, located in Meschers-sur-Gironde, is nestled between the beach and the forest. Just 7 km from Royan, it is a good choice if you want to spend your days at a seaside resort, practising water sports or trying out all kinds of other activities. When you're tired out and ready to relax, head back to the campsite, where you can chill out with some lazy laps around the swimming pool.
Ready to go camping near Royan? Take a peek at our campsites and choose the rental or pitch that best suits you. See you on the beach!
Enjoy the local cuisine of Royan in Charente-Maritime
What better way to try authentic French cuisine than by heading to the local market? You can pick up some regional specialities there or, if you'd rather let a trained chef take care of business, just go to the campsite restaurant. Try local delicacies like stuffed ravioli, foujou – a decadent mixture of cheeses – seafood platters, Marennes-Oléron oysters and rich Atlantic mussels. Other Charente specialities include marinades, stews and, if you feel like pushing the boat out, French caviar. While you feast on local cuisine, enjoy a glass of pineau des Charentes and, of course, the region's world-famous cognac.
Visit the Charente region around Royan
After all that food, it's time to stretch your legs! Explore the castles in Saint-Jean-d'Angle, Panloy and Beaulon, discover the caves of Régulus, the museum and Gallo-Roman site of Fâ, or visit the spectacular Royan market, Cordouan lighthouse and beautiful Roche Courbon. From your Royan campsite, pay a visit to the town's fishing port. Watch the fishermen bring in their daily haul of sole and bass before they take them off to be auctioned. Then head to a restaurant to enjoy the fresh catch of the day. It doesn't get any better than this!.
Join the team at Flower Campings for an unforgettable camping holiday near Royan!
Find the answer

to your questions
Find the answer

to your questions
If you need information for your next stay, this is the place to look! Take a look at our frequently asked questions - the answer is bound to be there.
Go to the FAQ
Stay up-to-date

with the newsletter