2
Campsite

matches your search
Campsites

match your search
Shall we refine the search?
Campsites with lagoon pools
Take a look at our campsites with lagoon-style pools. A man-made lagoon is similar to a natural pool but without the disadvantages of sea or river waters. Bordered by a sandy beach complete with deckchairs, it offers a little corner of paradise in the heart of your campsite. Inspired by nature, it also provides ideal conditions for safe family swimming. Without waves and with a gentle slope running down into the water, it's a great place for your kids to swim and play in complete safety.
Have fun with all the family in the clear – on some sites even turquoise – waters of our lagoon pools or recharge your batteries from the comfort of a deckchair. Our lagoon pools promise a hint of the tropics on your French holiday campsite.
2
Campsite

matches your search
Campsites

match your search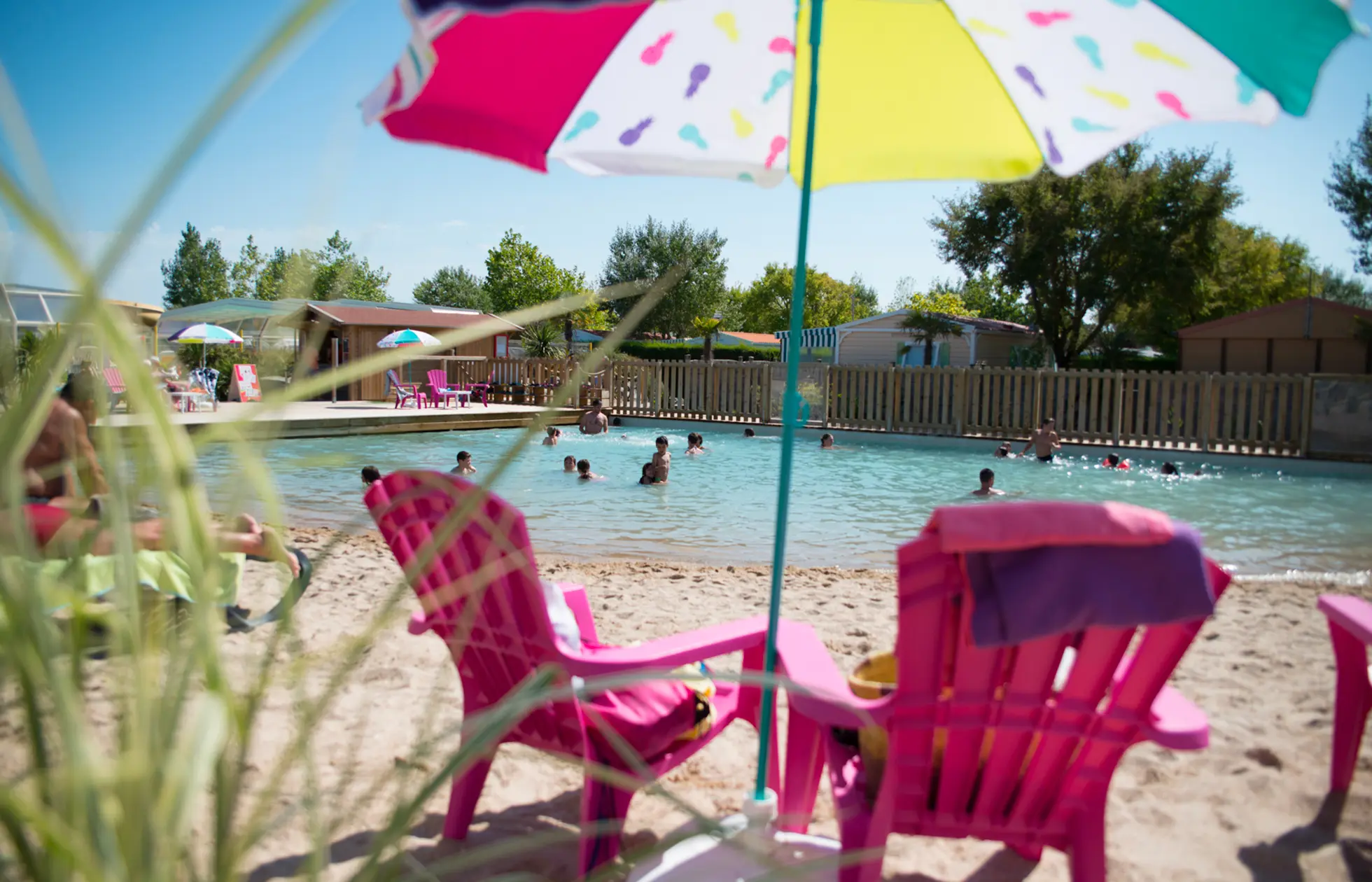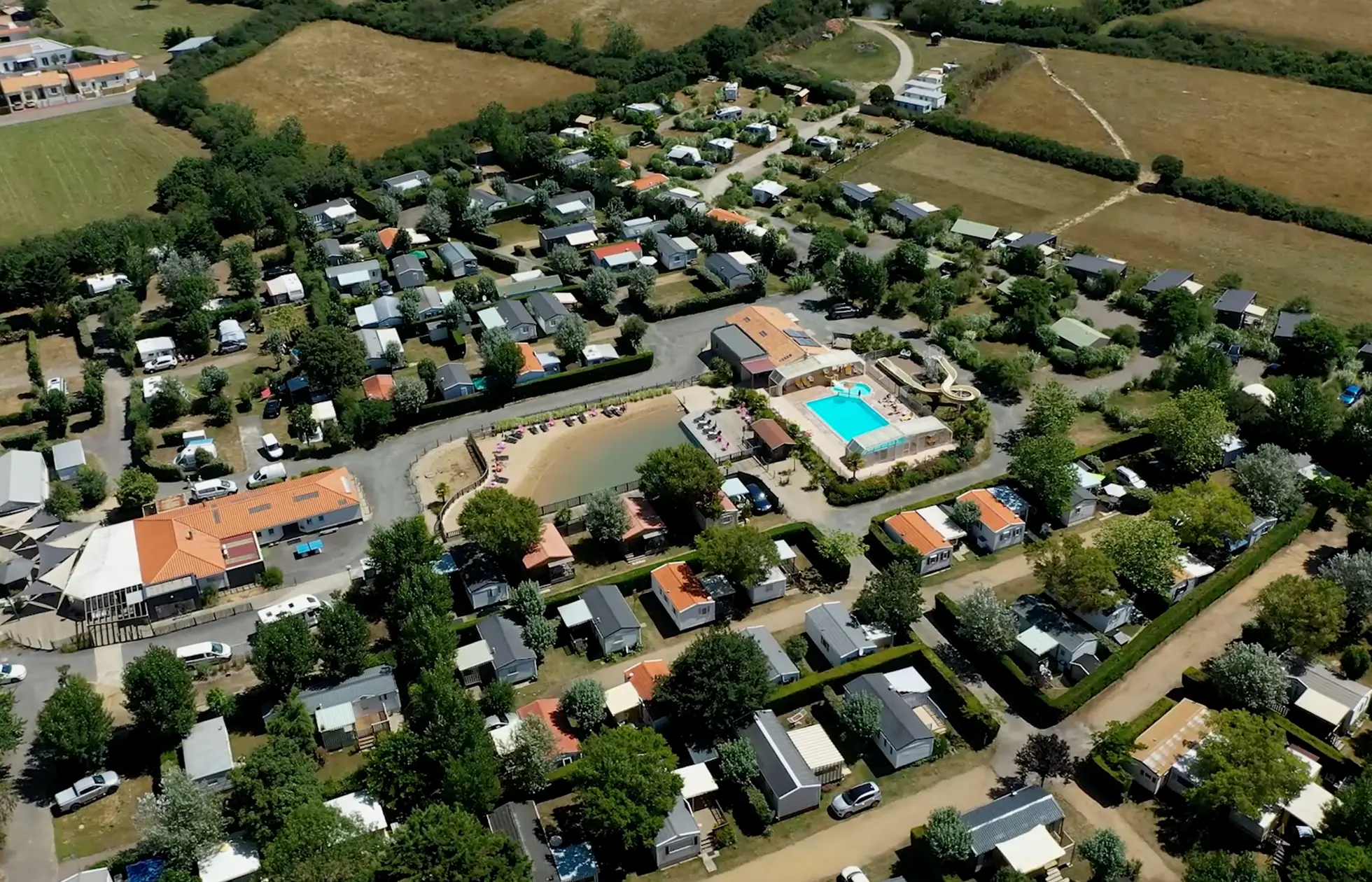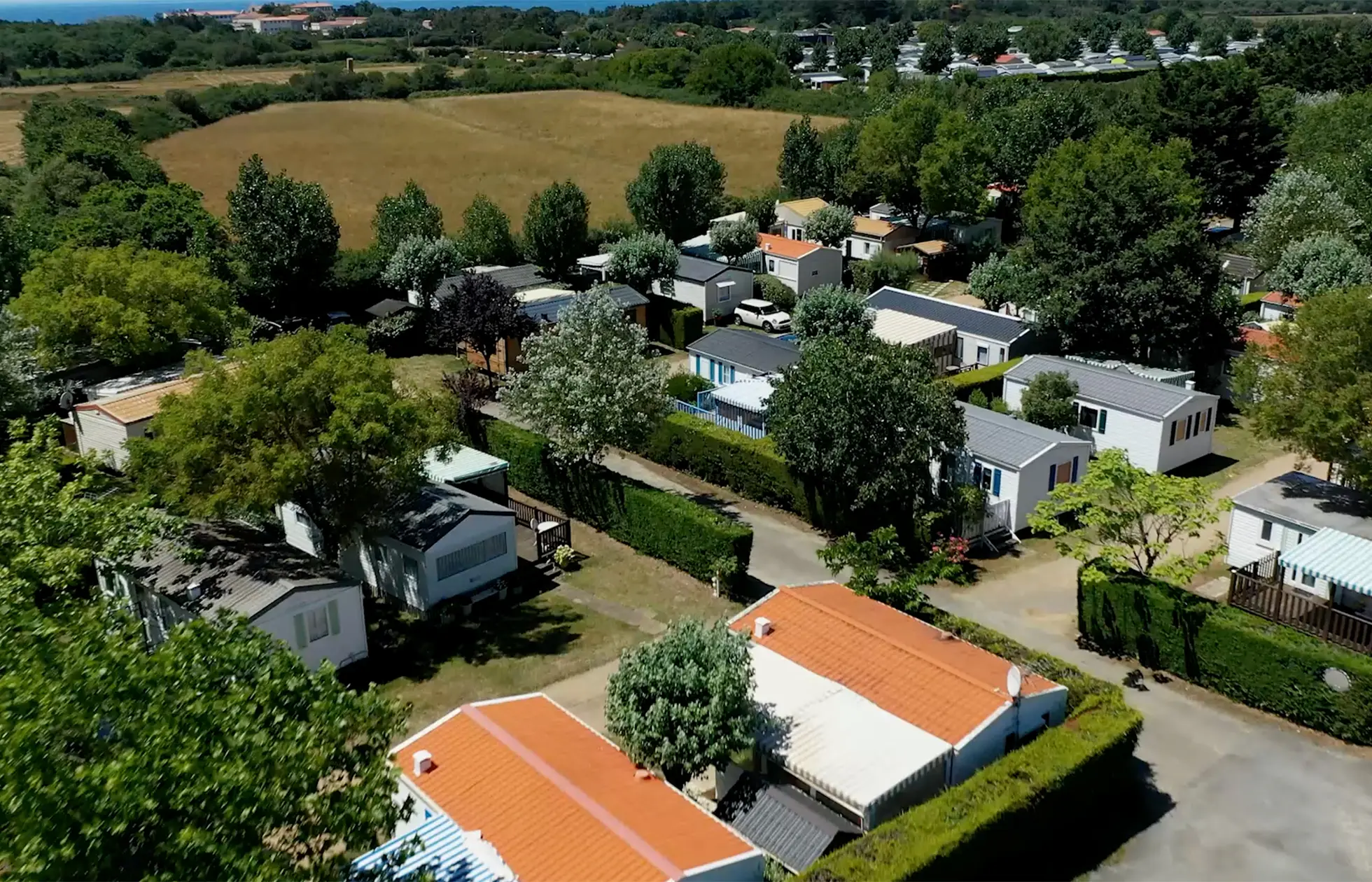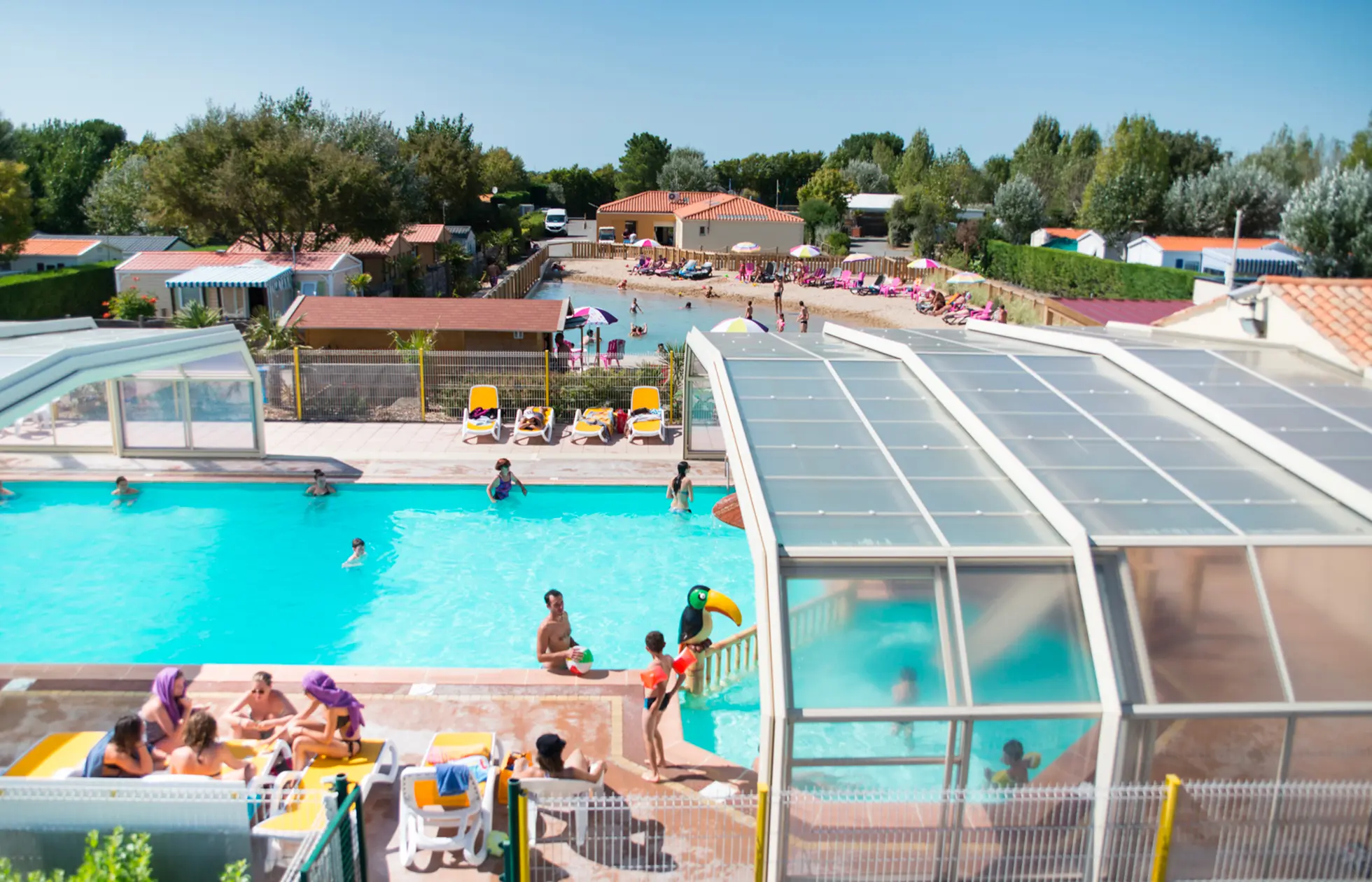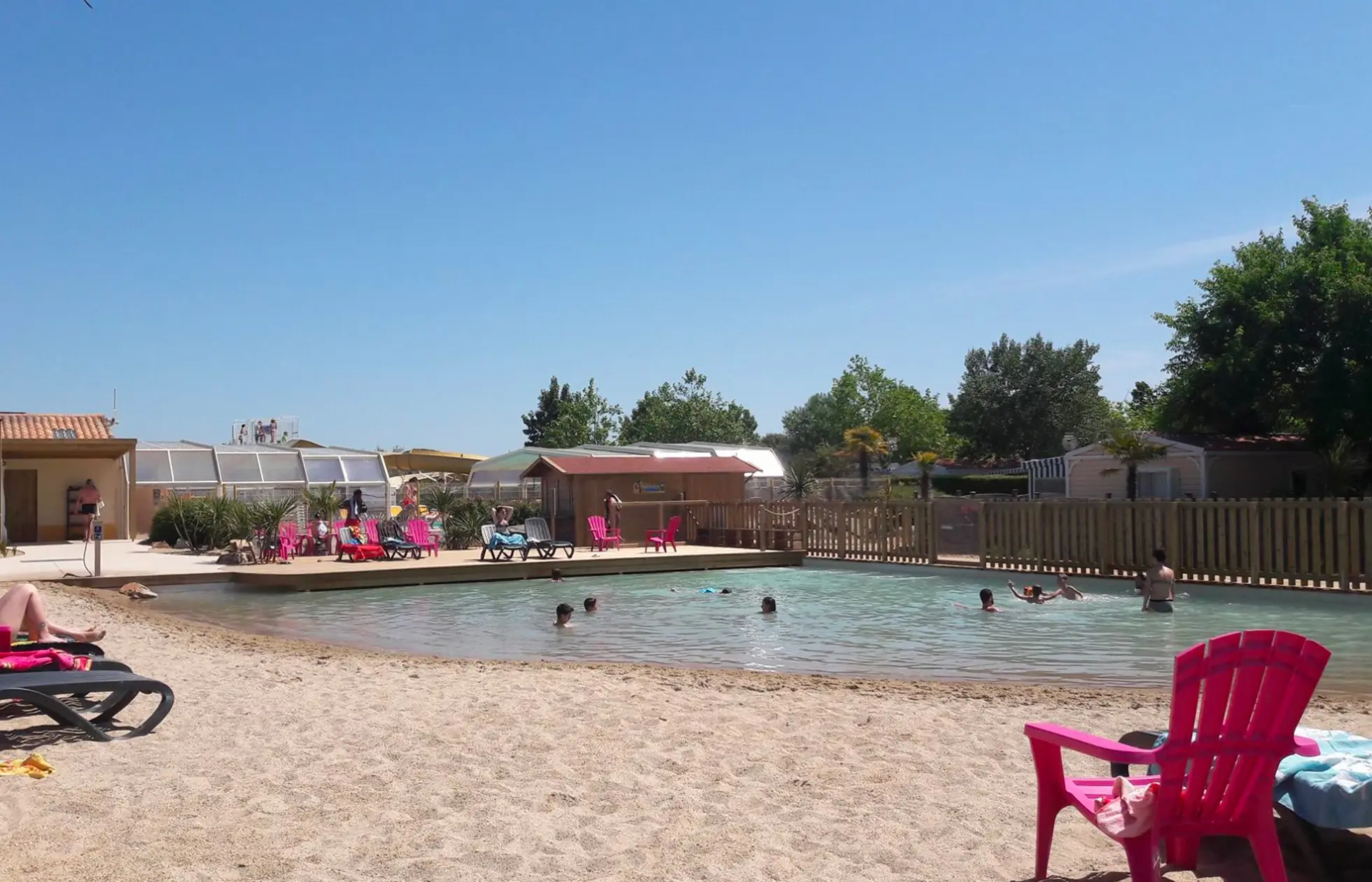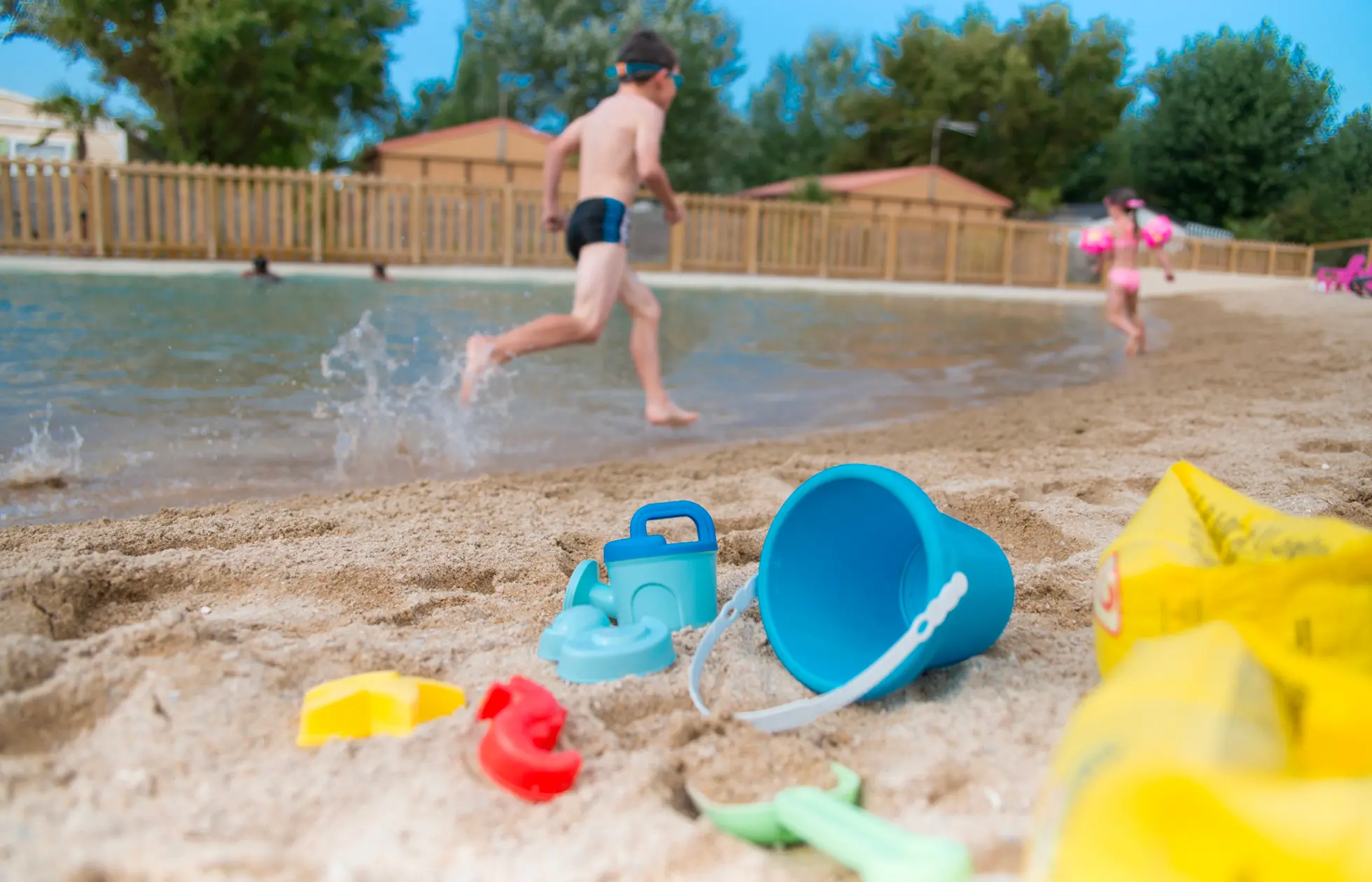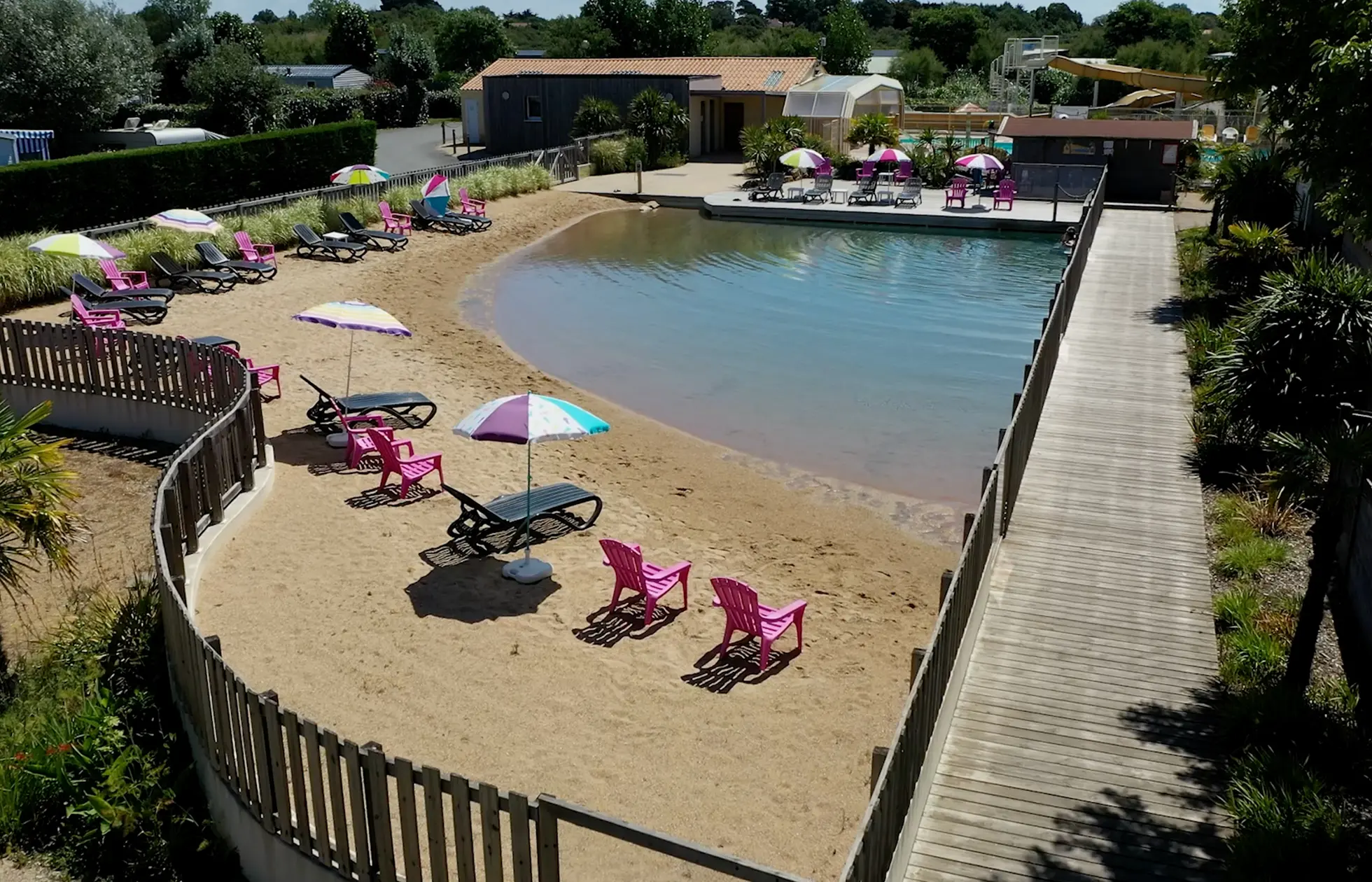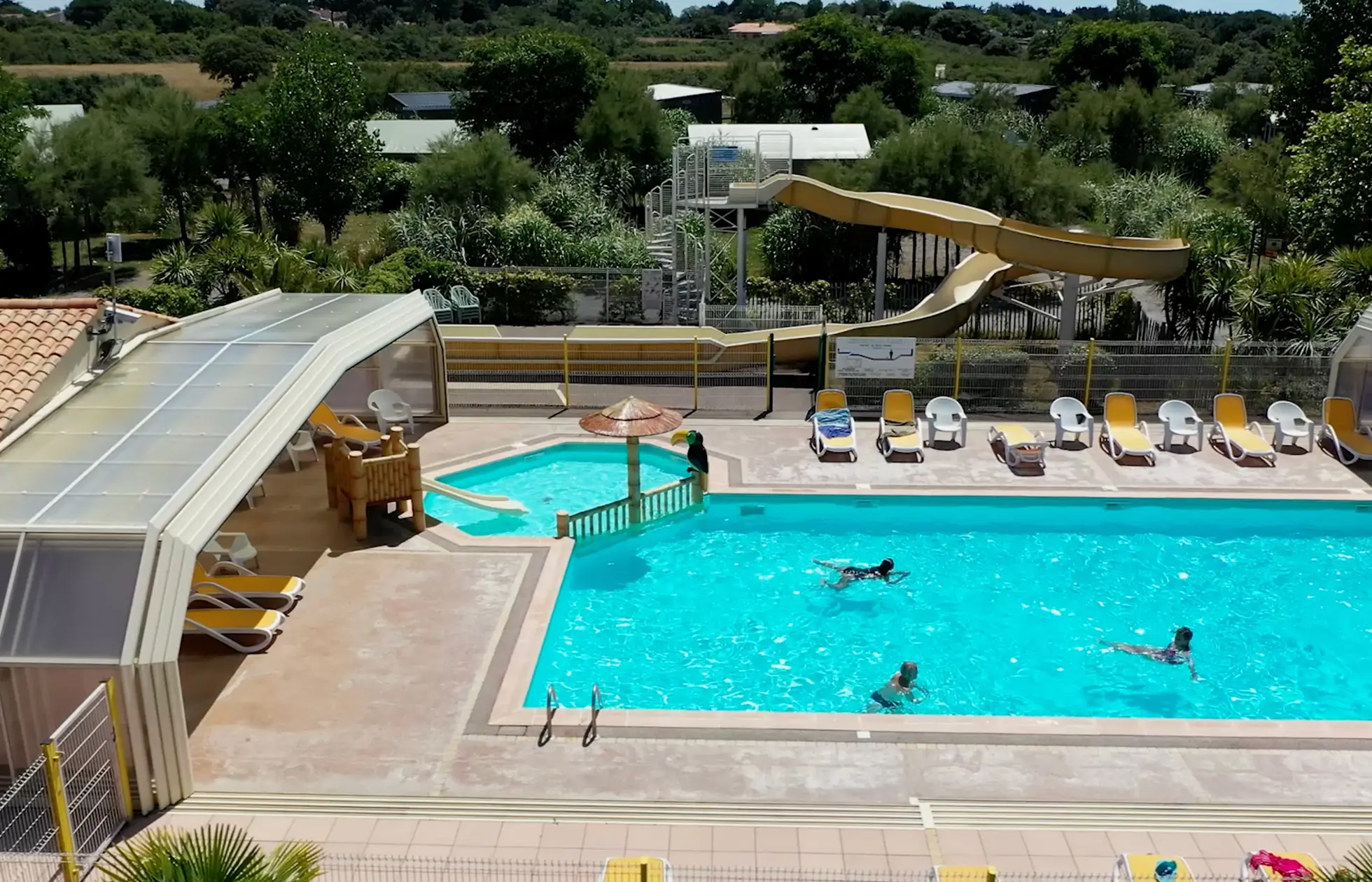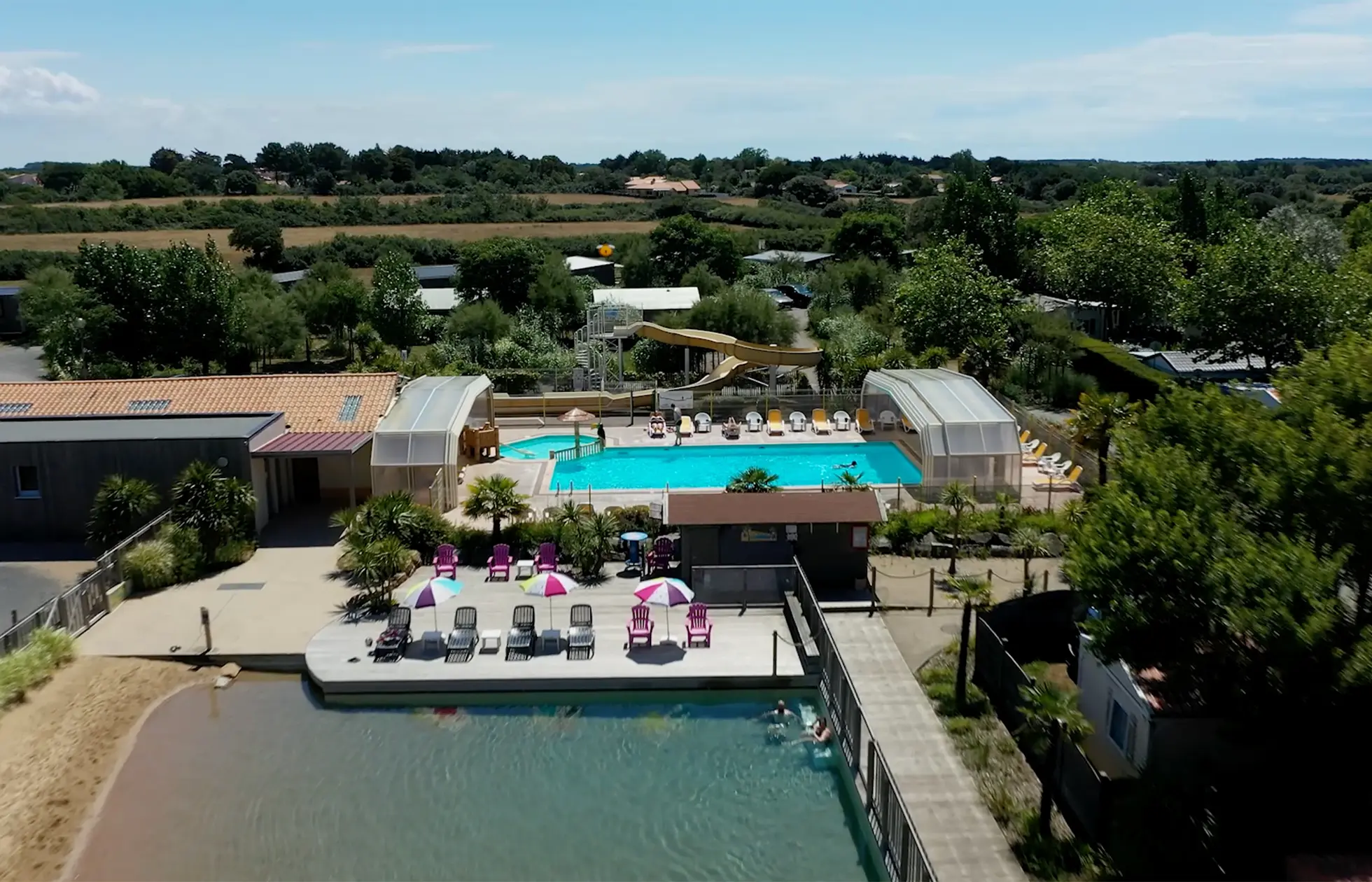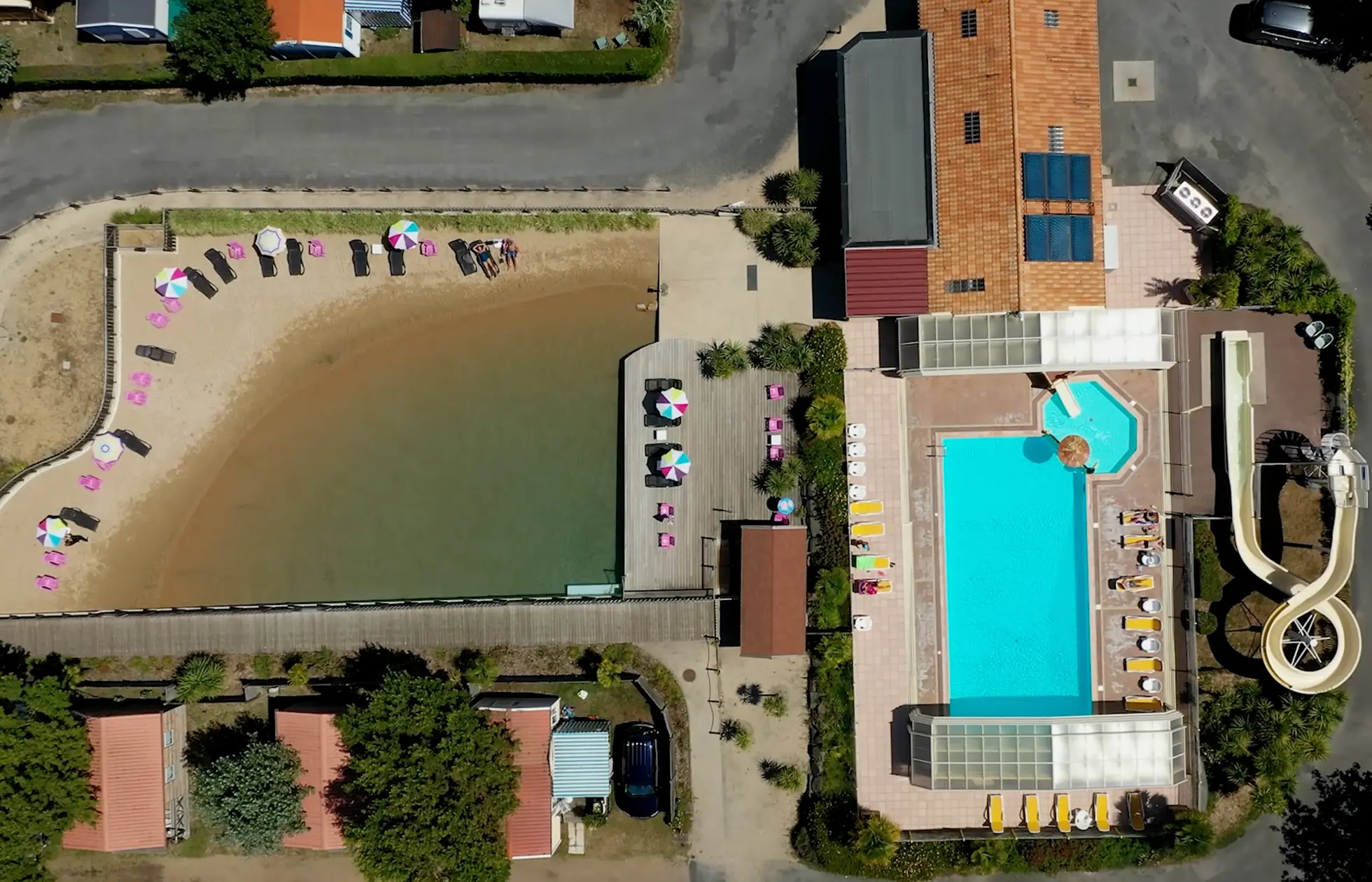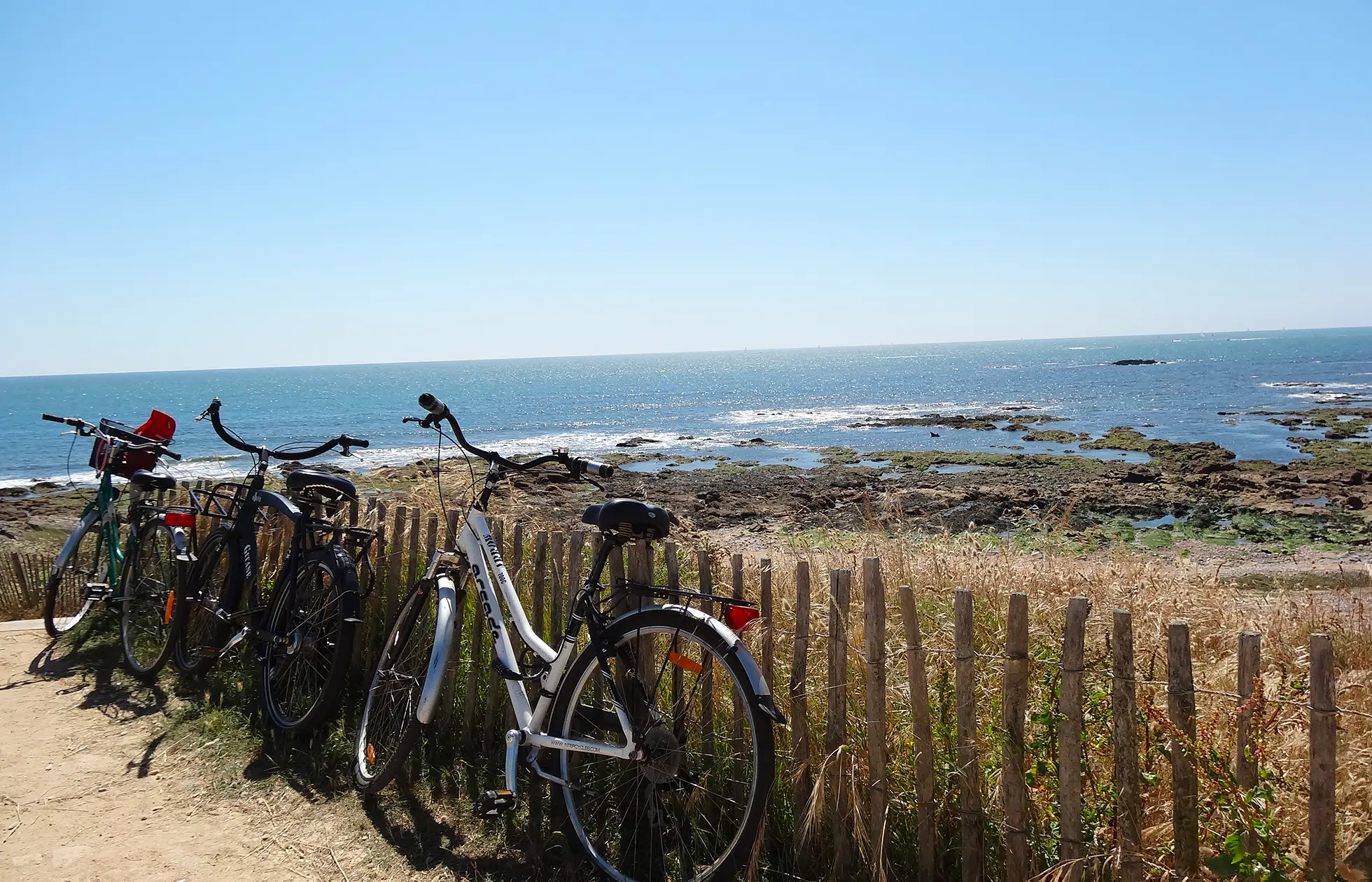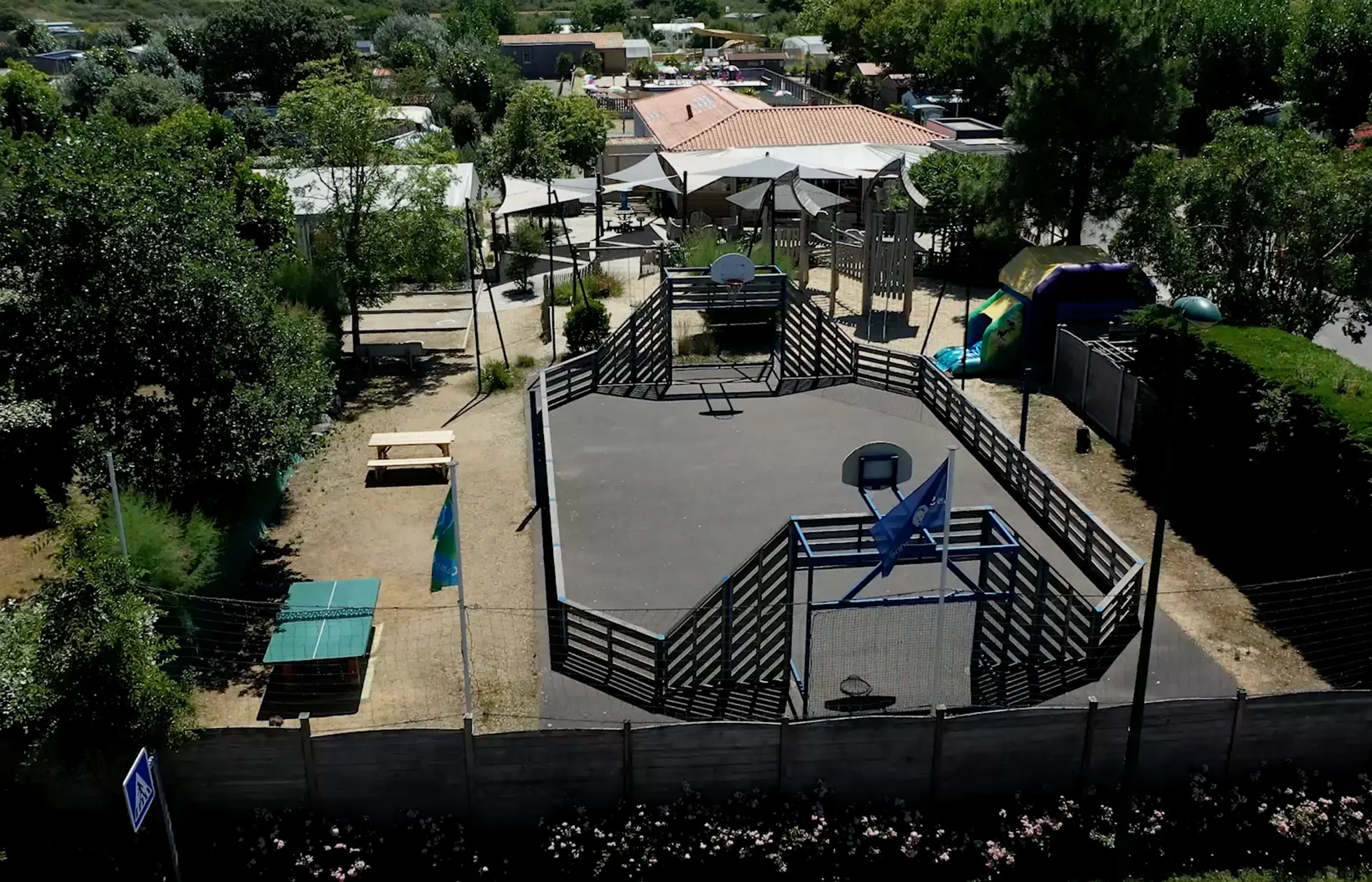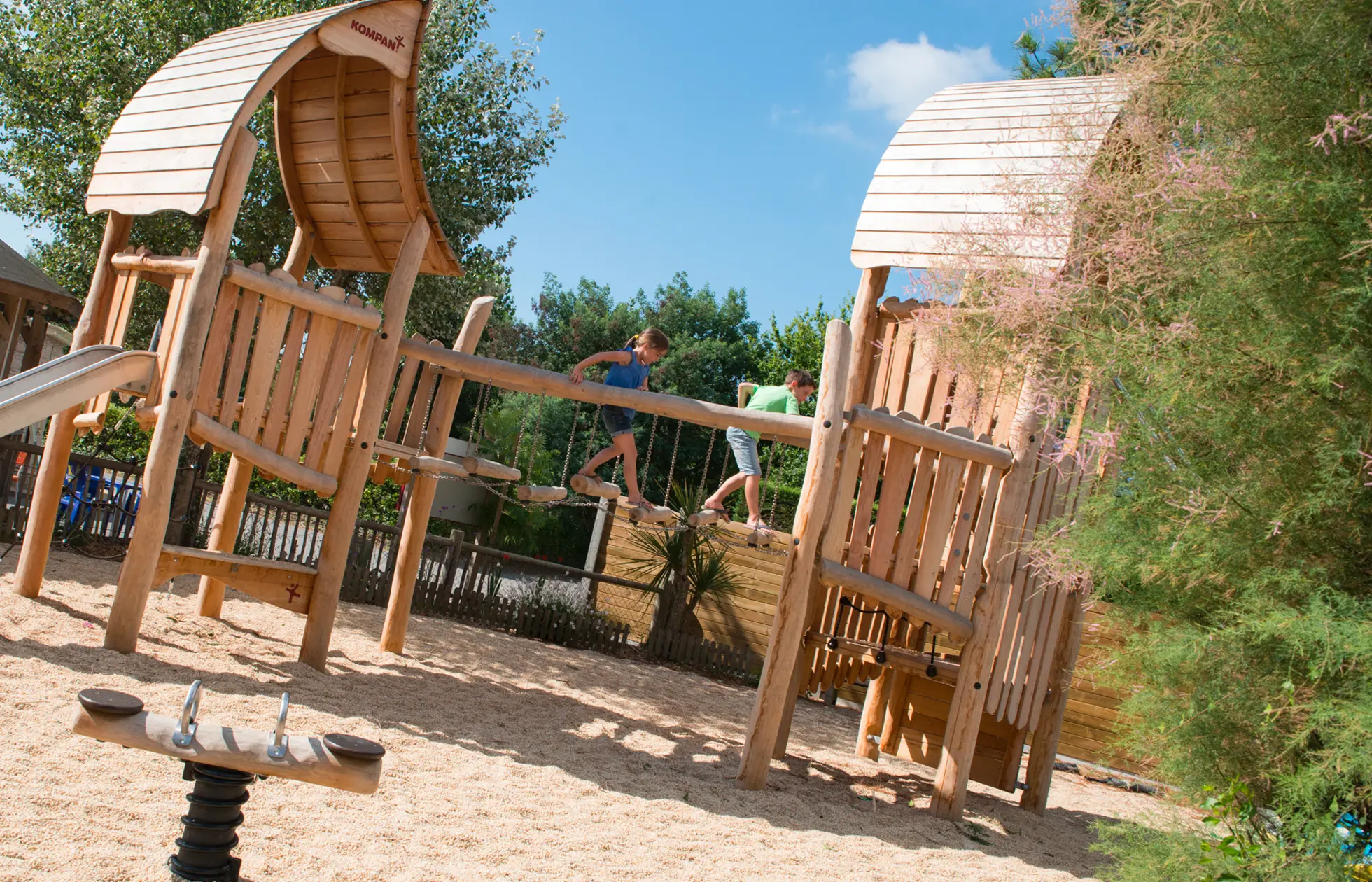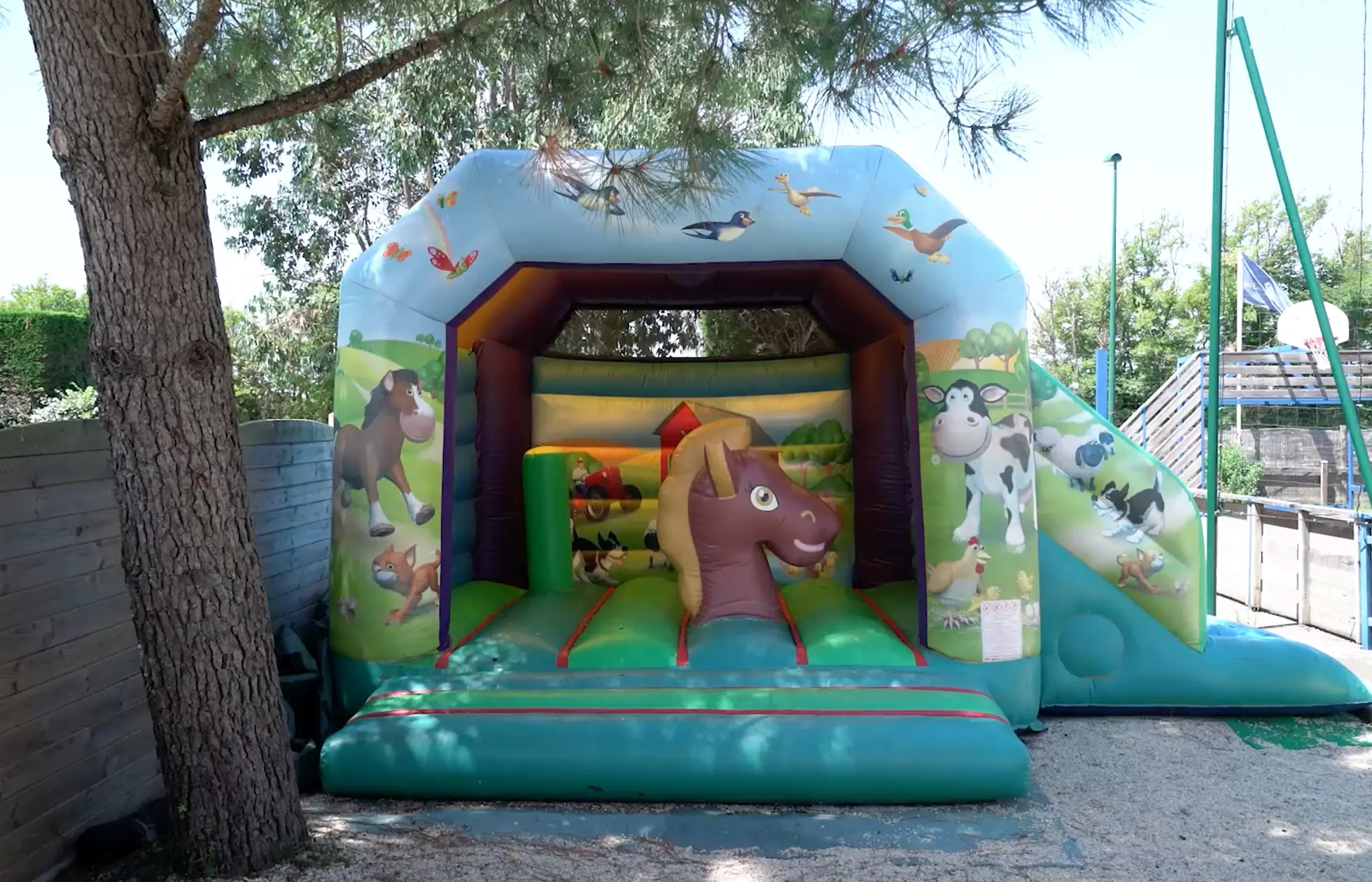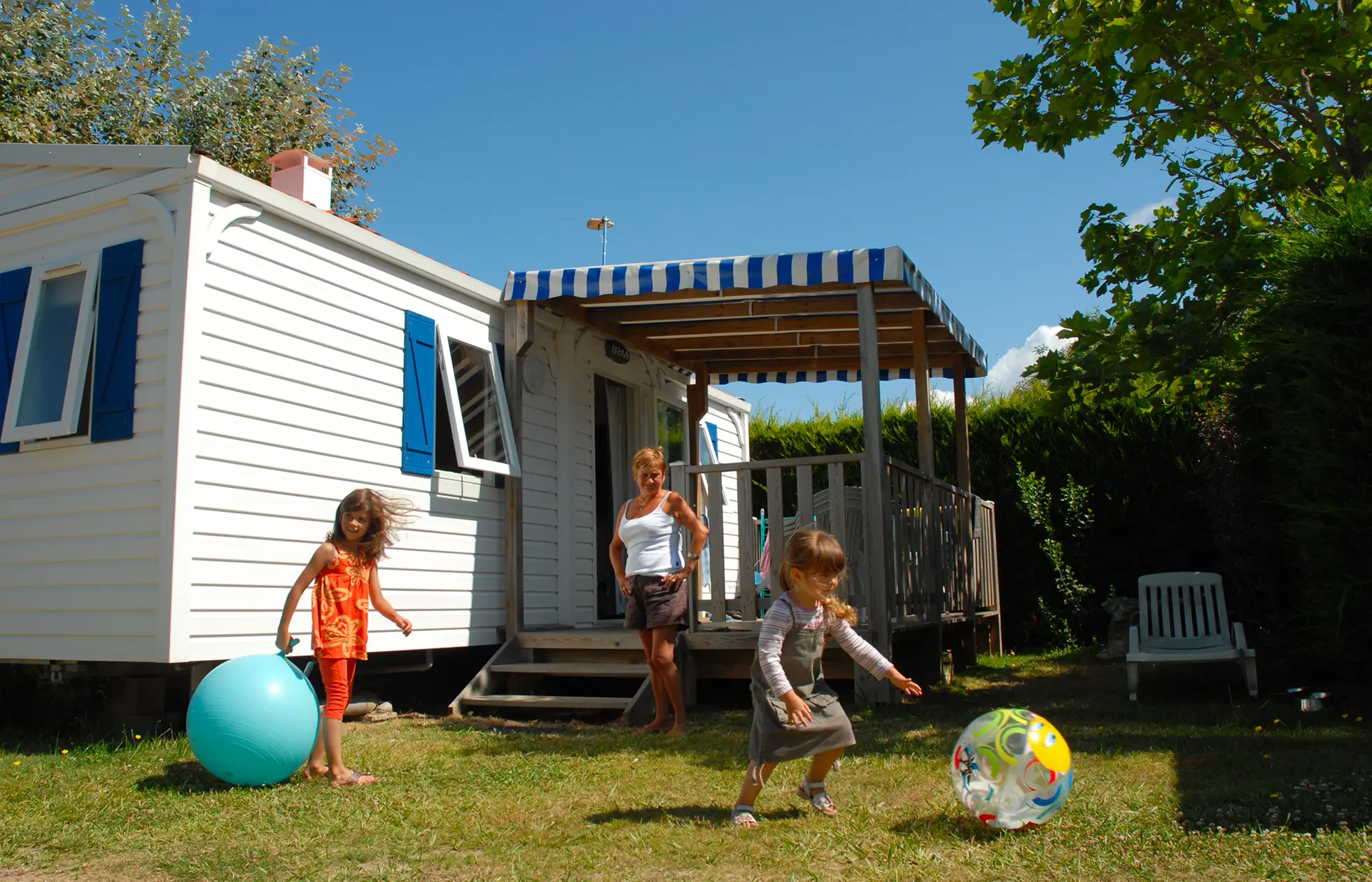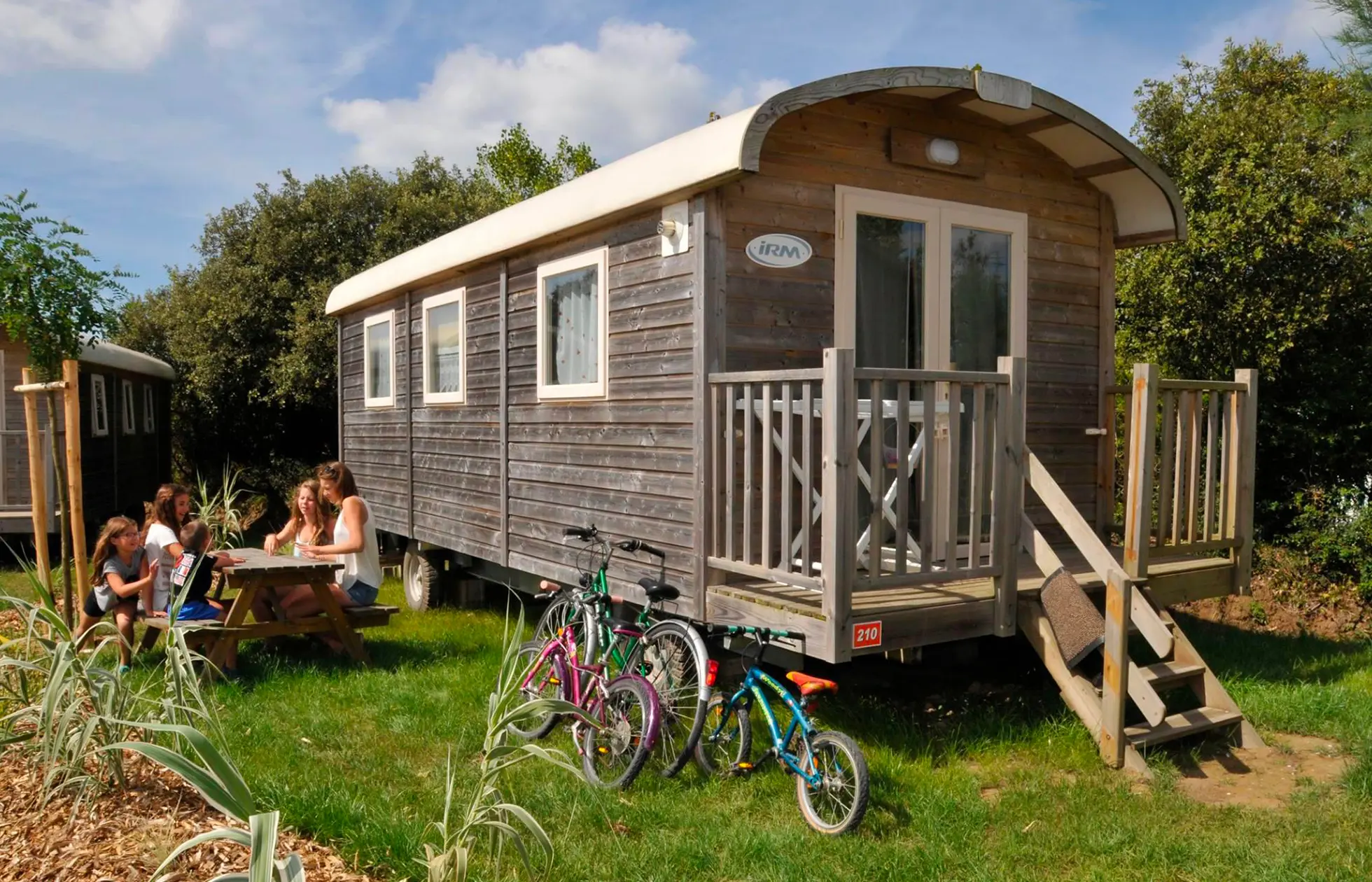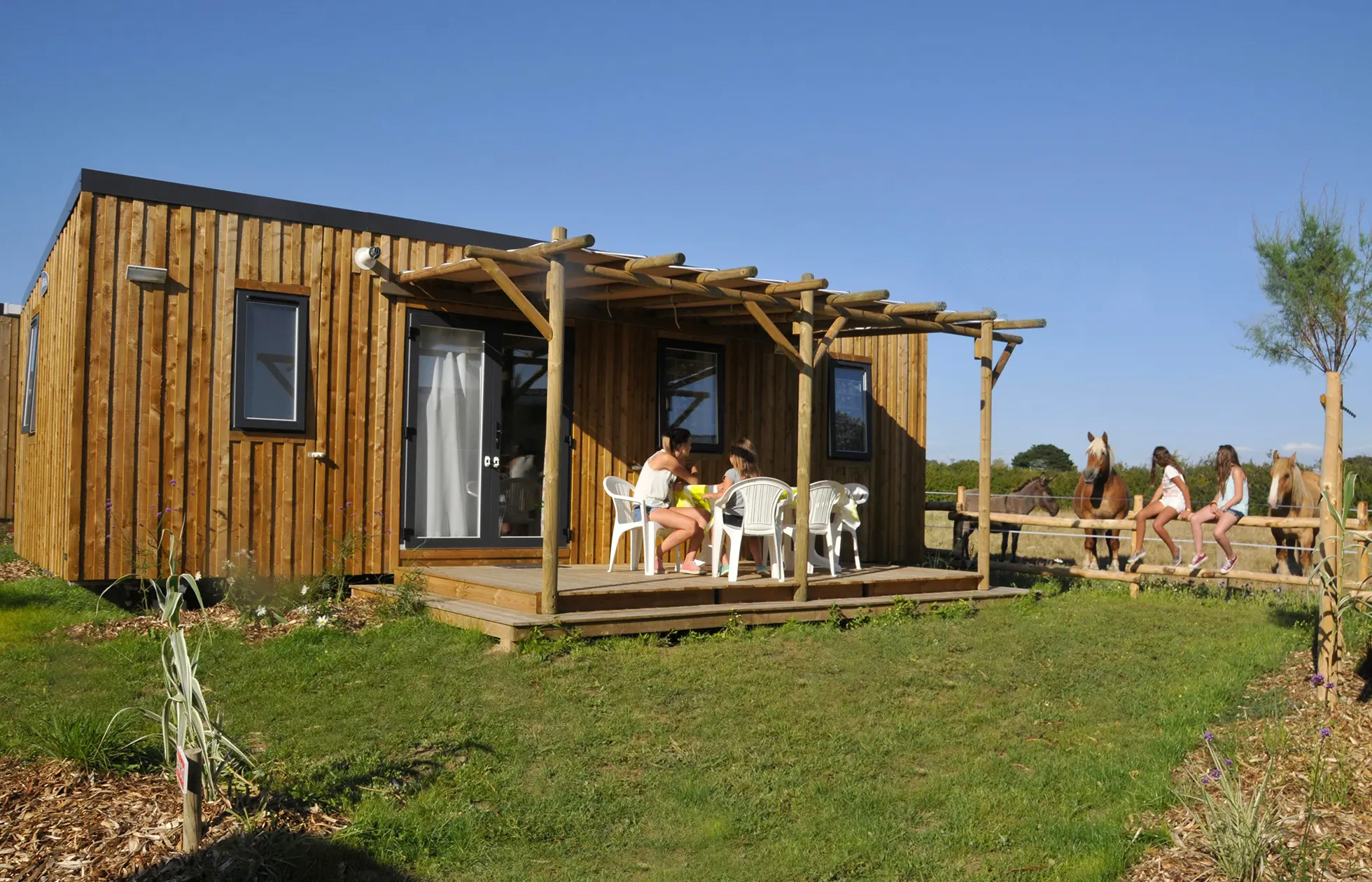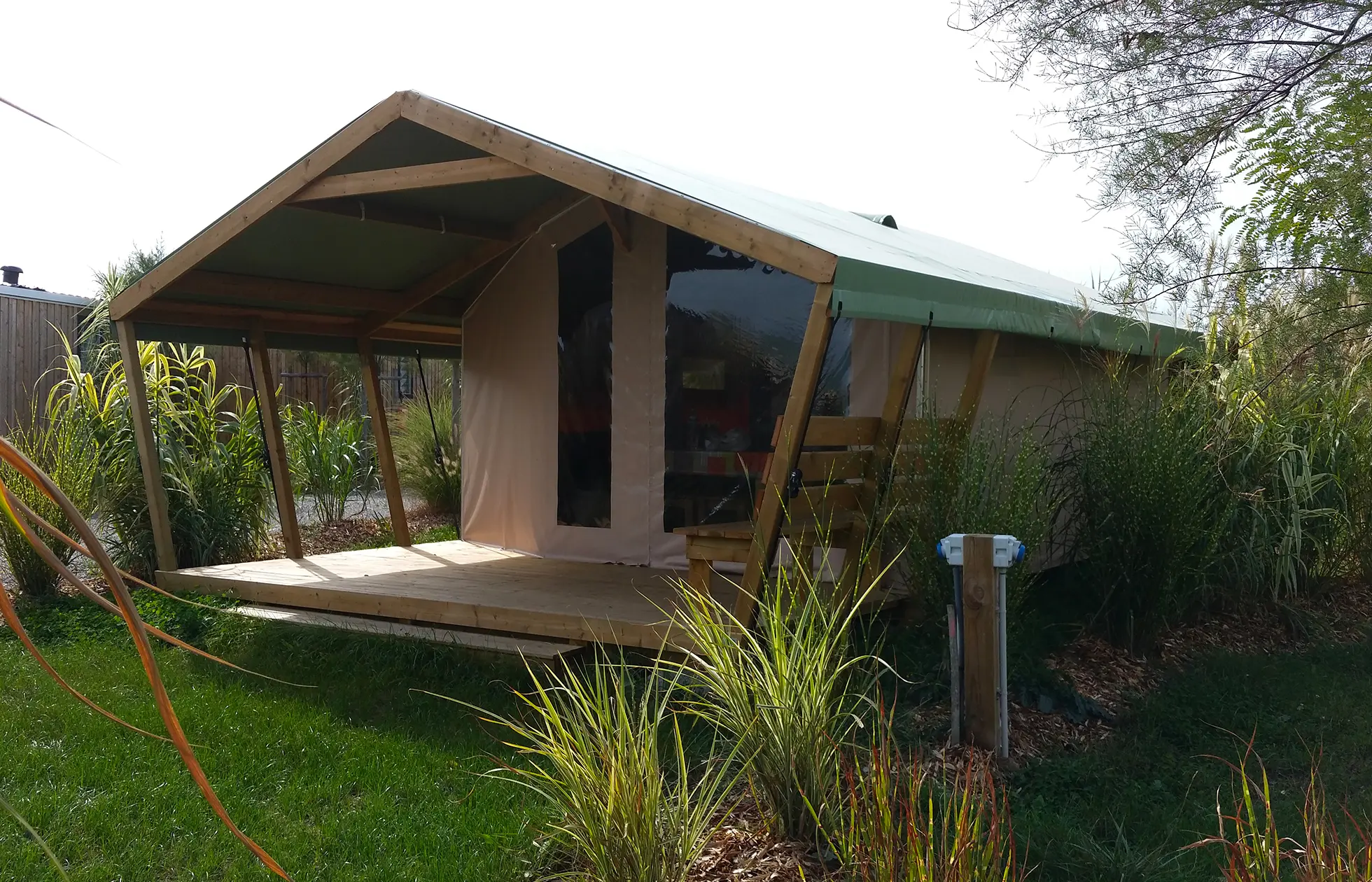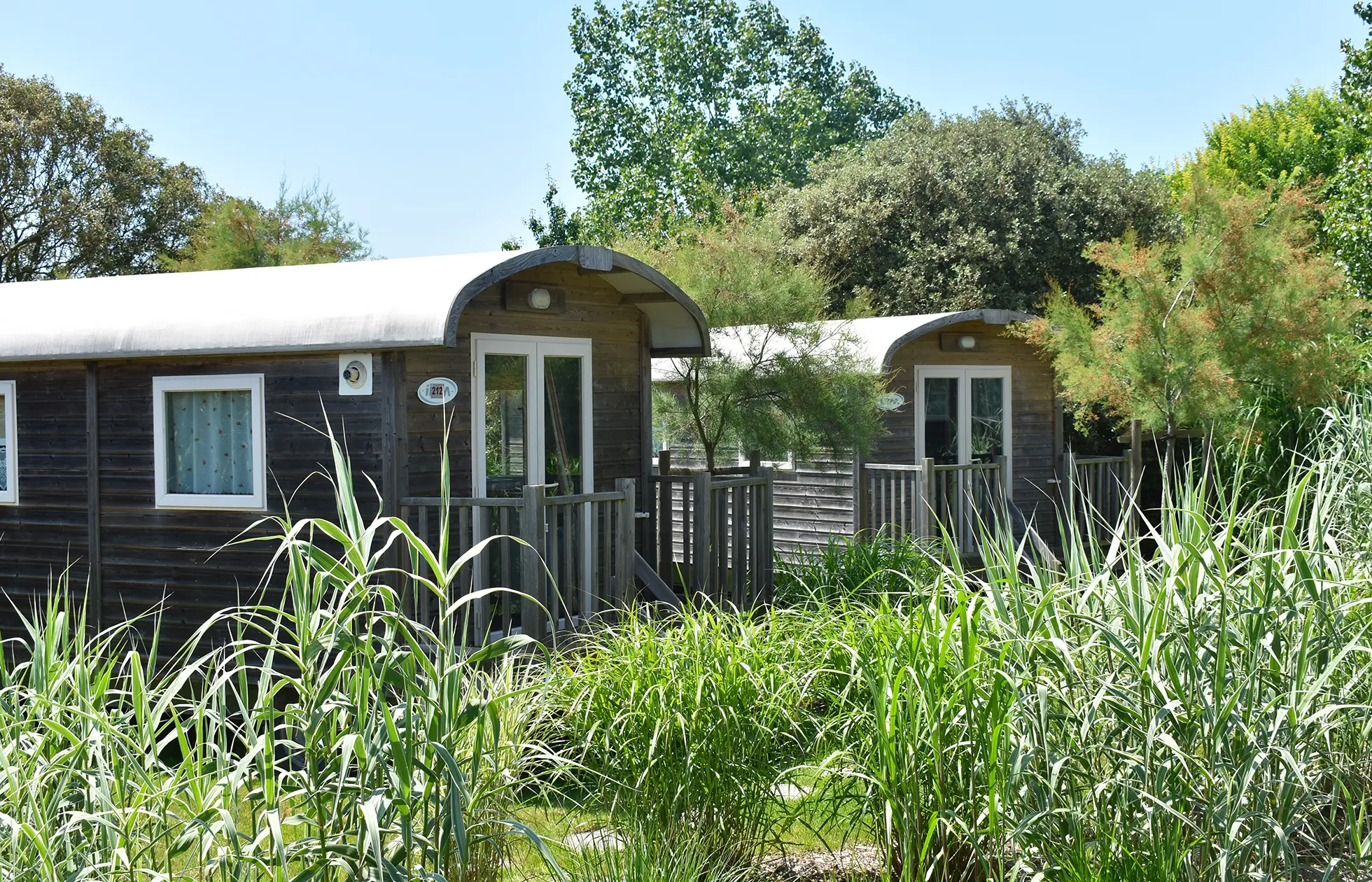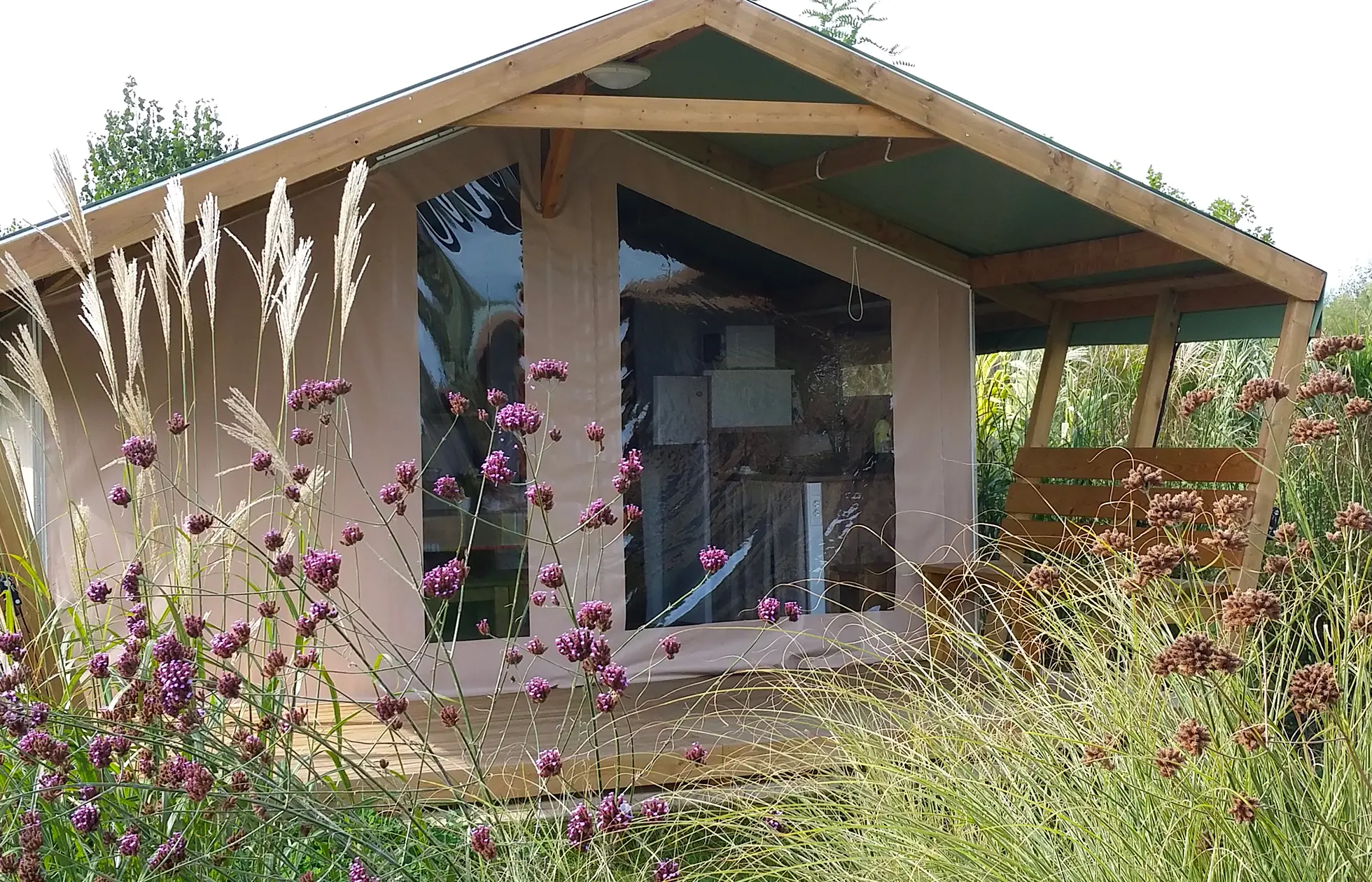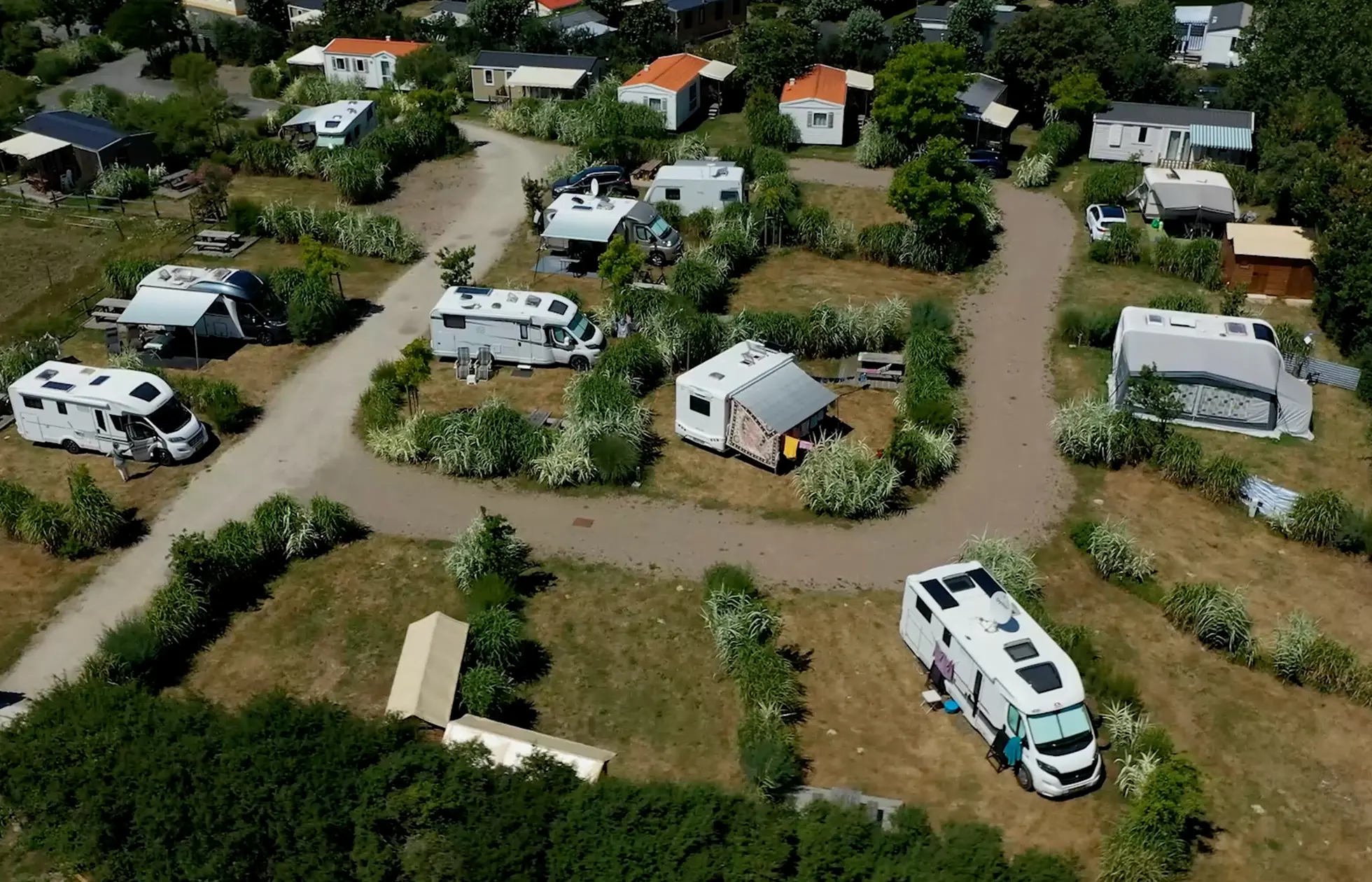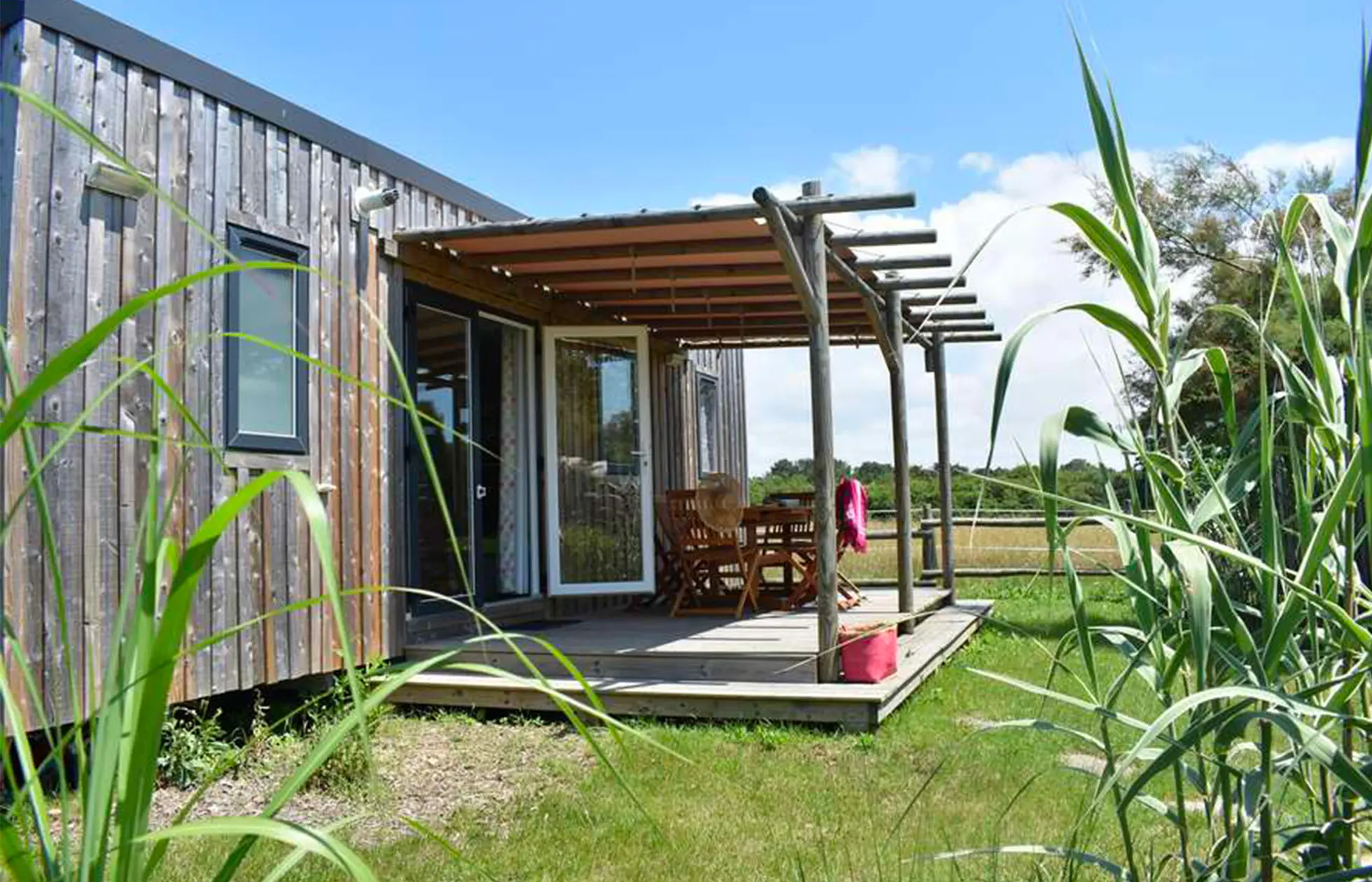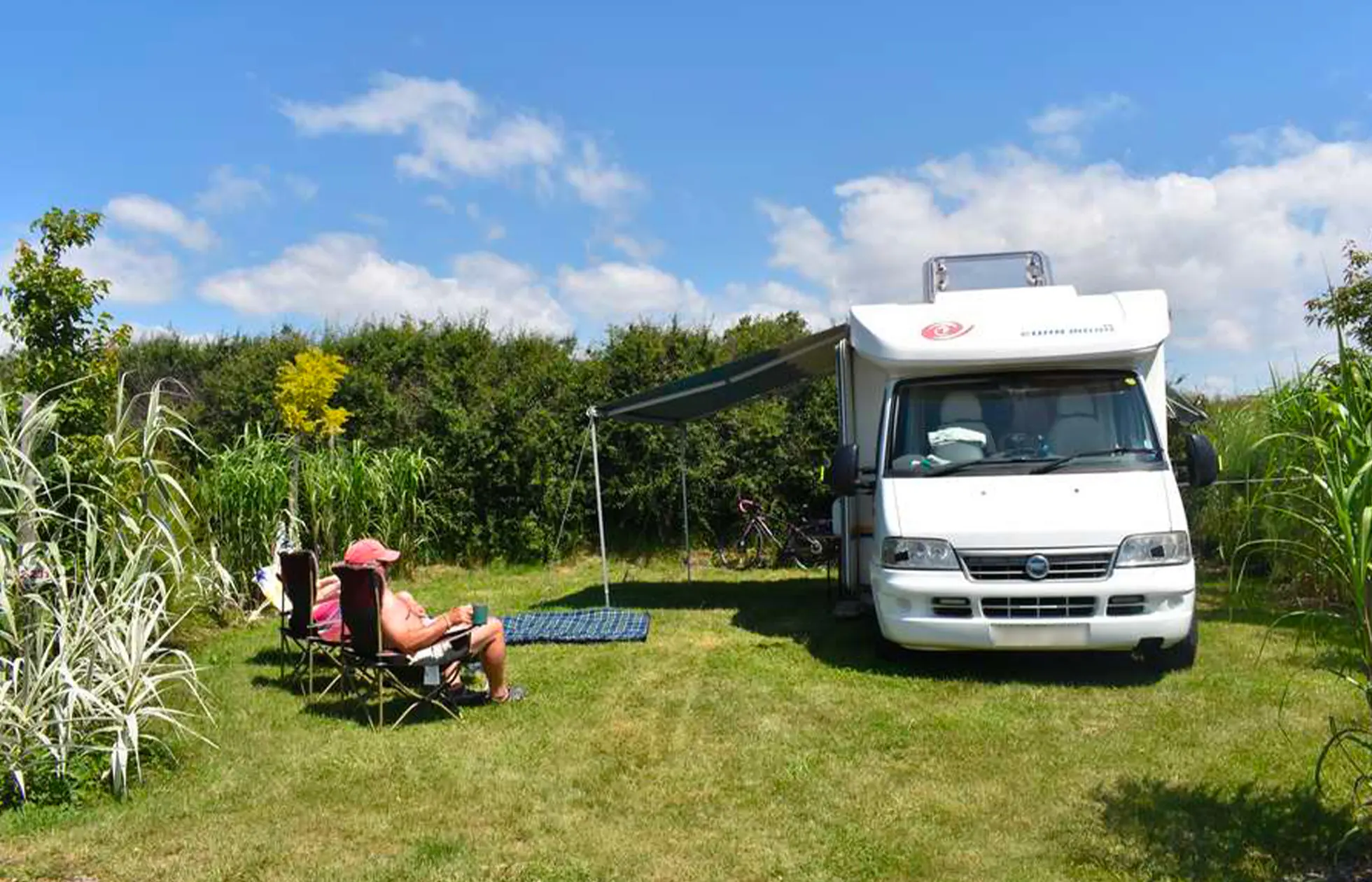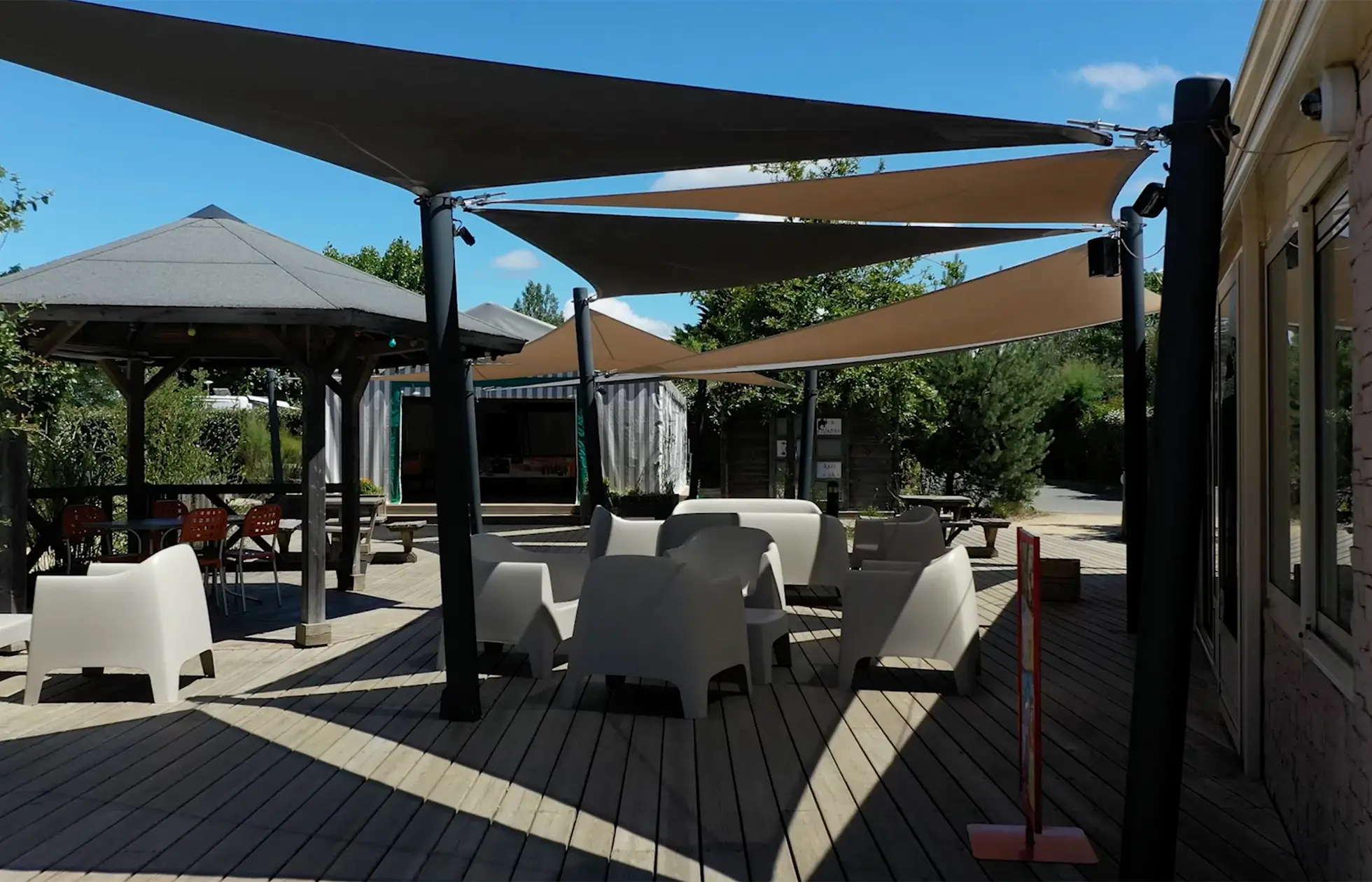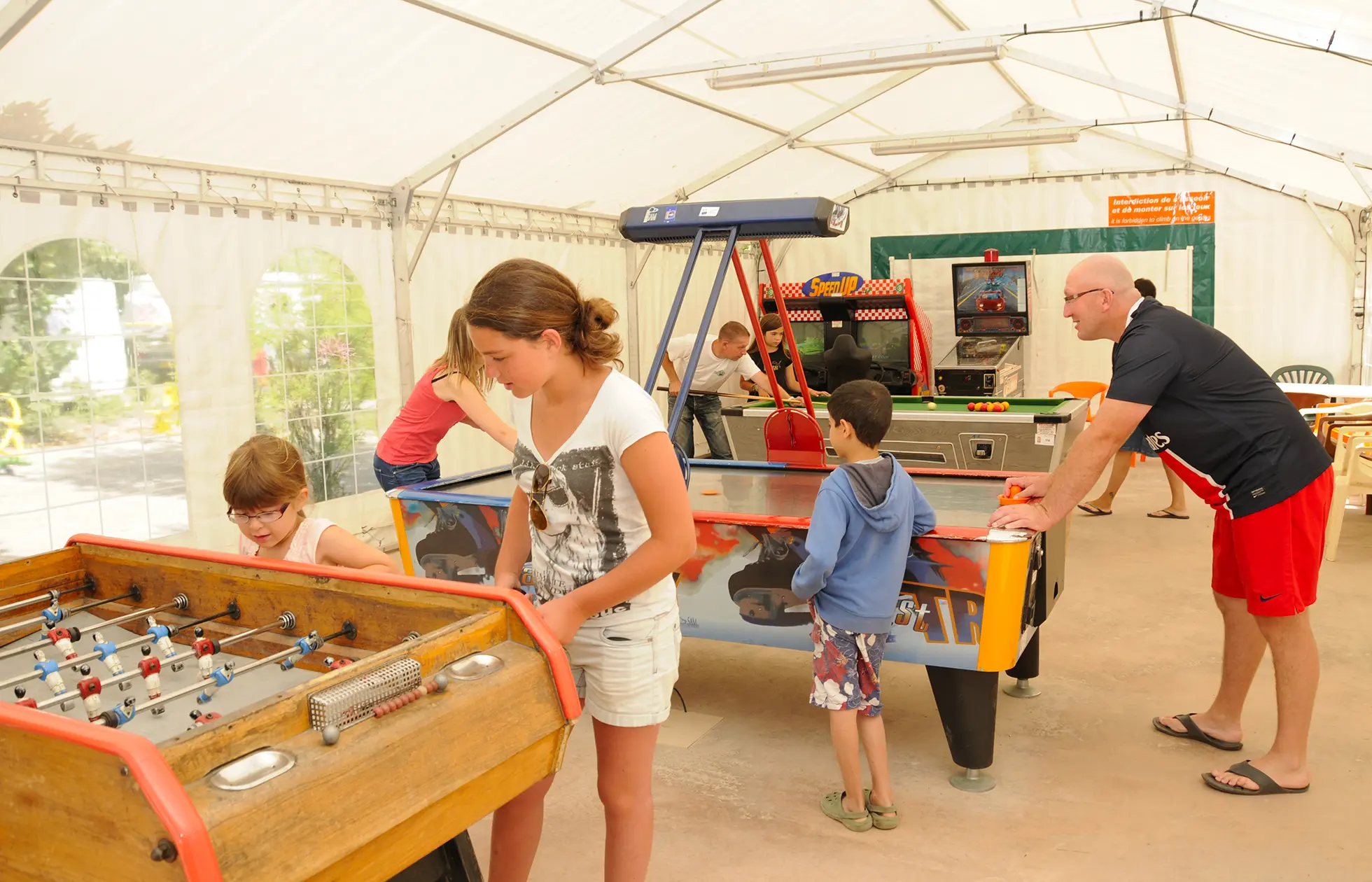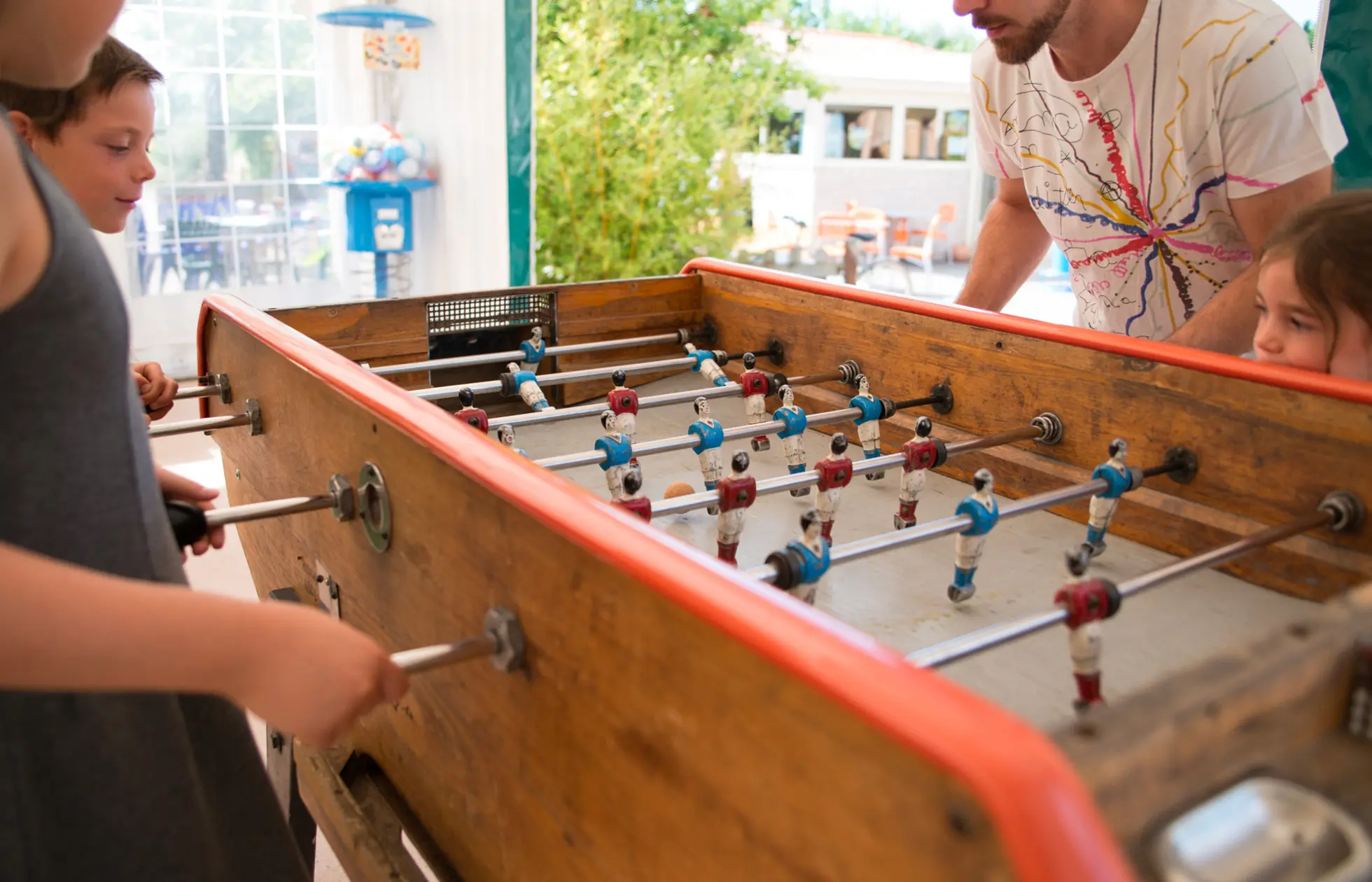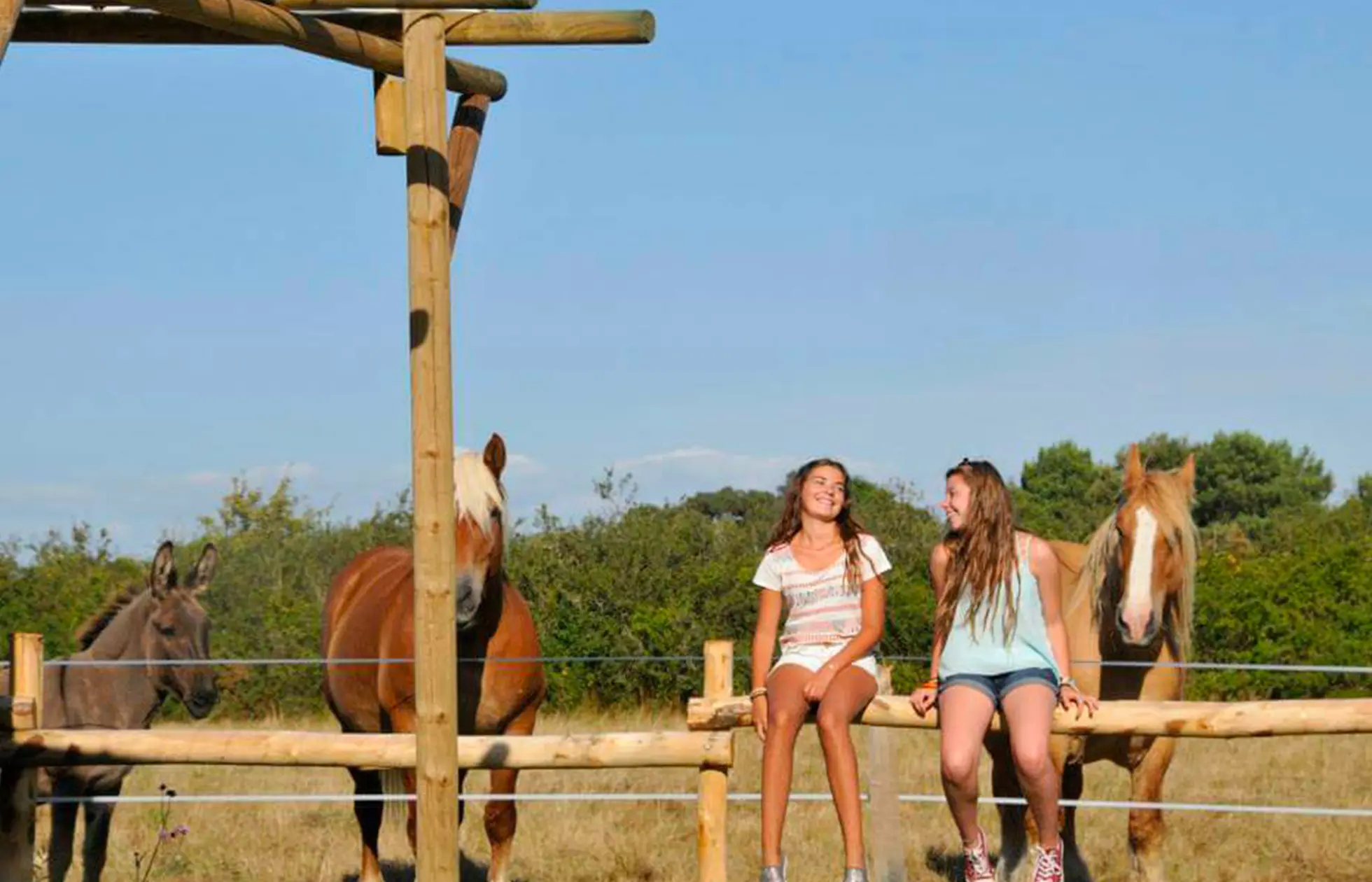 Campsite

Le Petit Paris

Pays de la Loire - Château d'Olonne

The site enjoys a lovely location close to the coast, ideal for a camping holiday in the fresh sea air.
From 06/04/2024 to 13/04/2024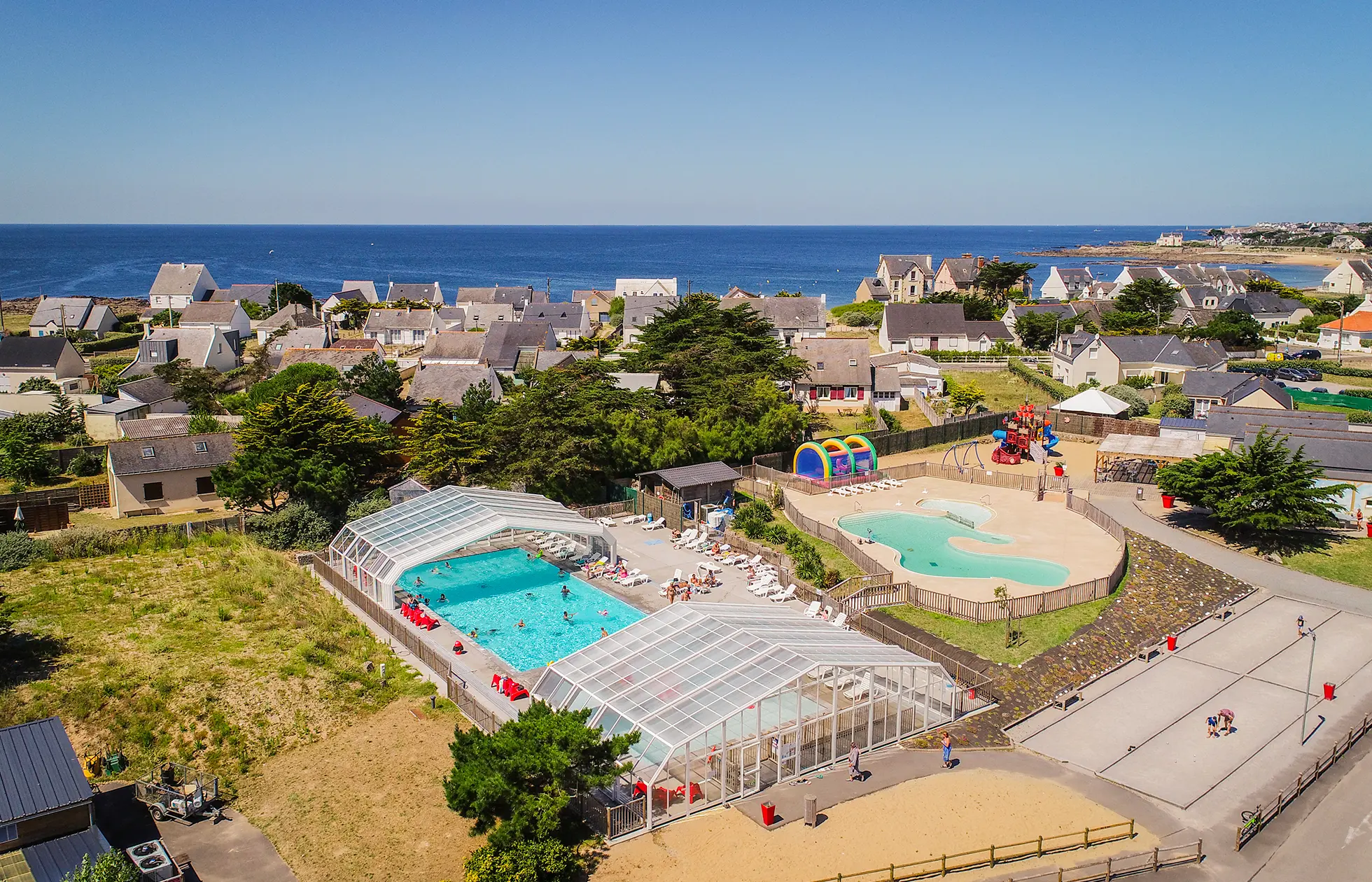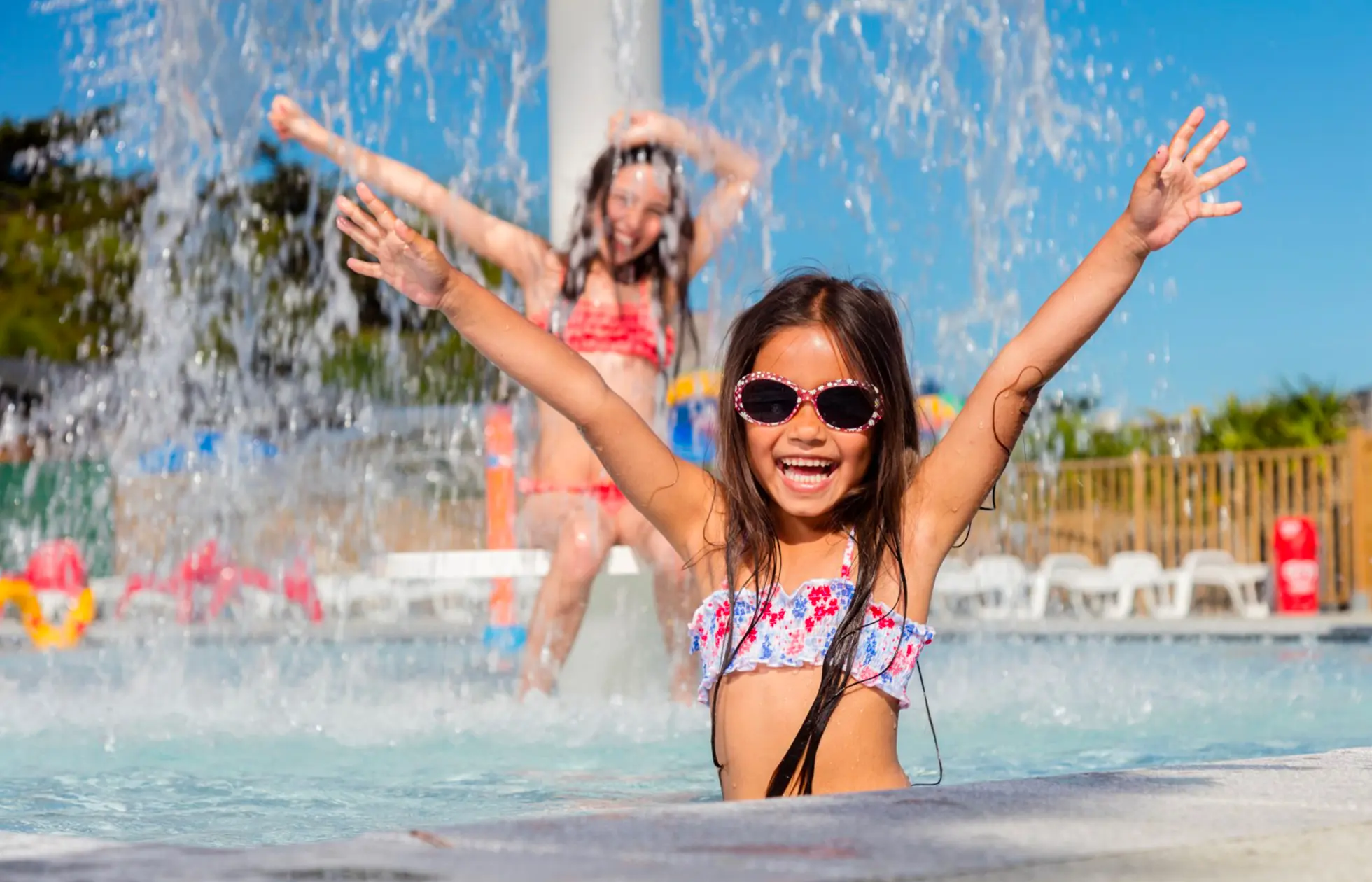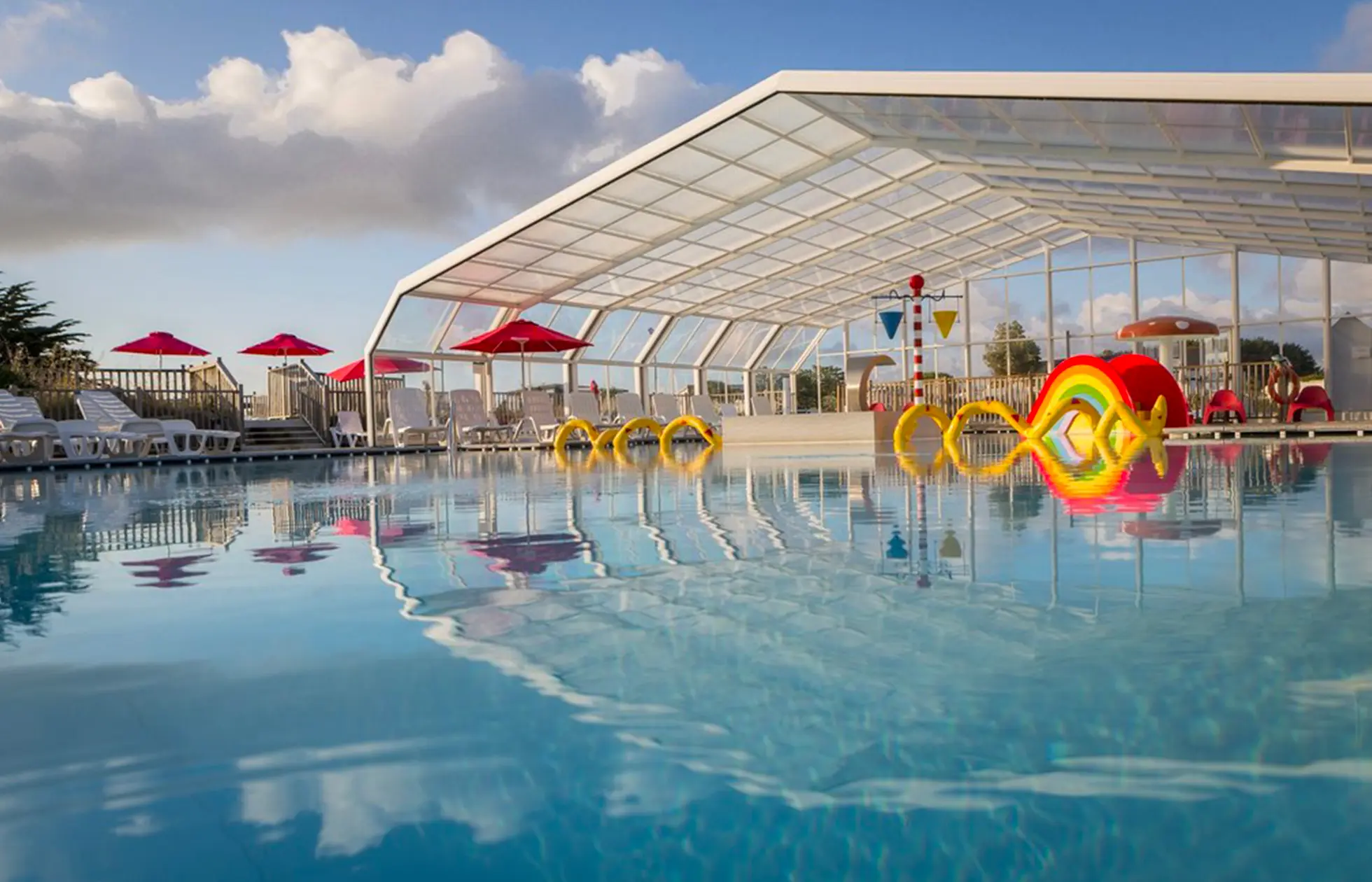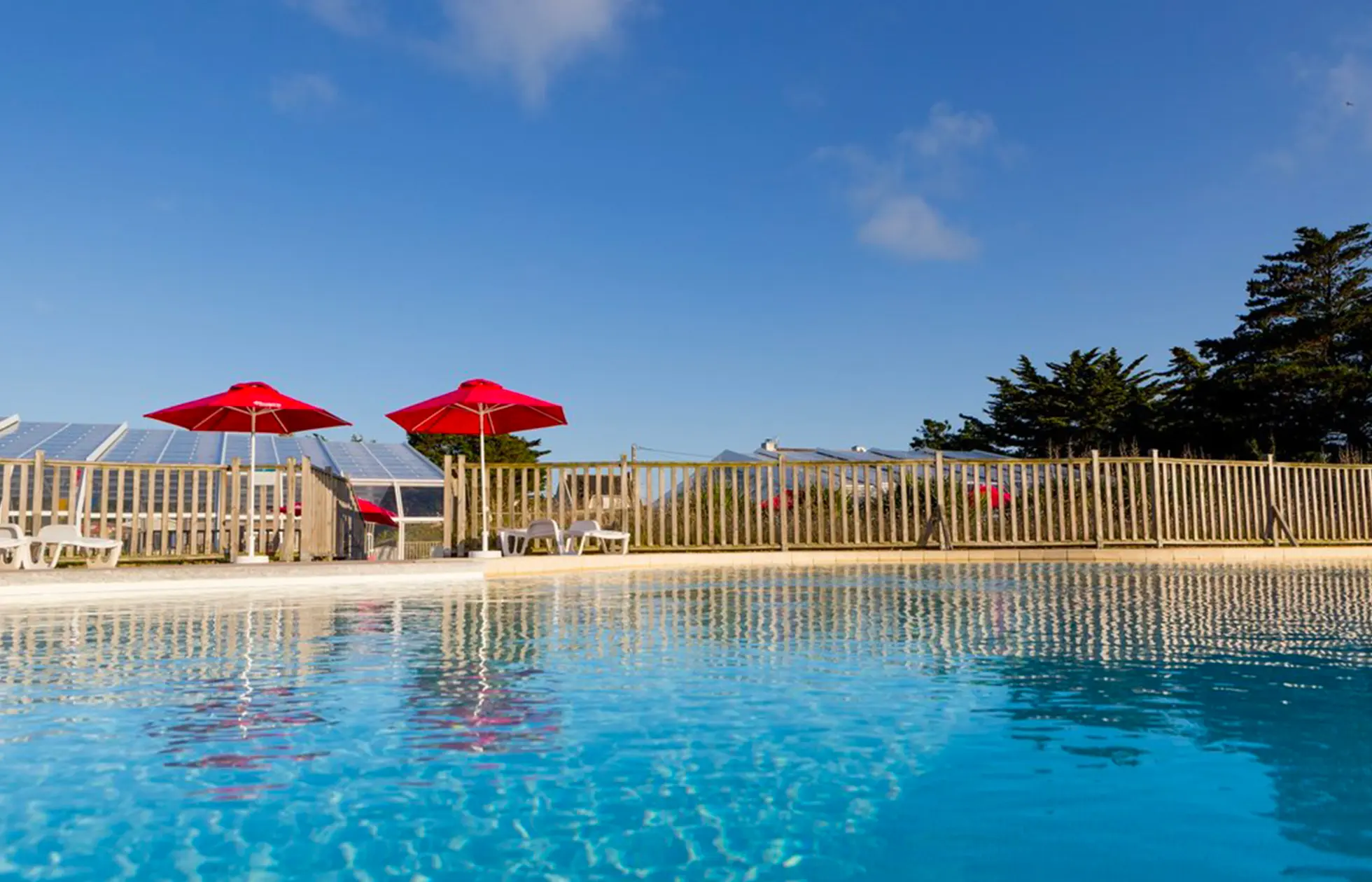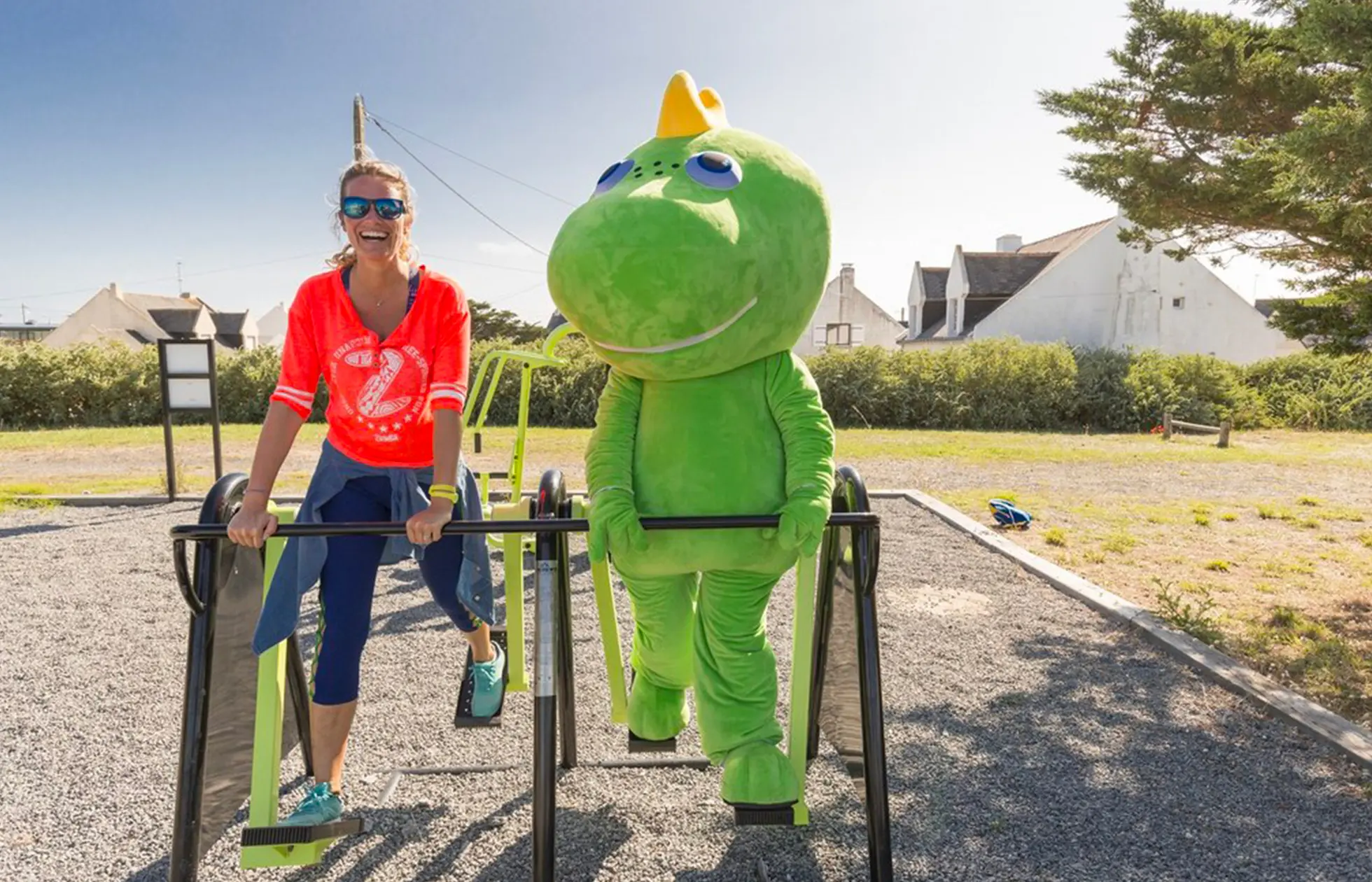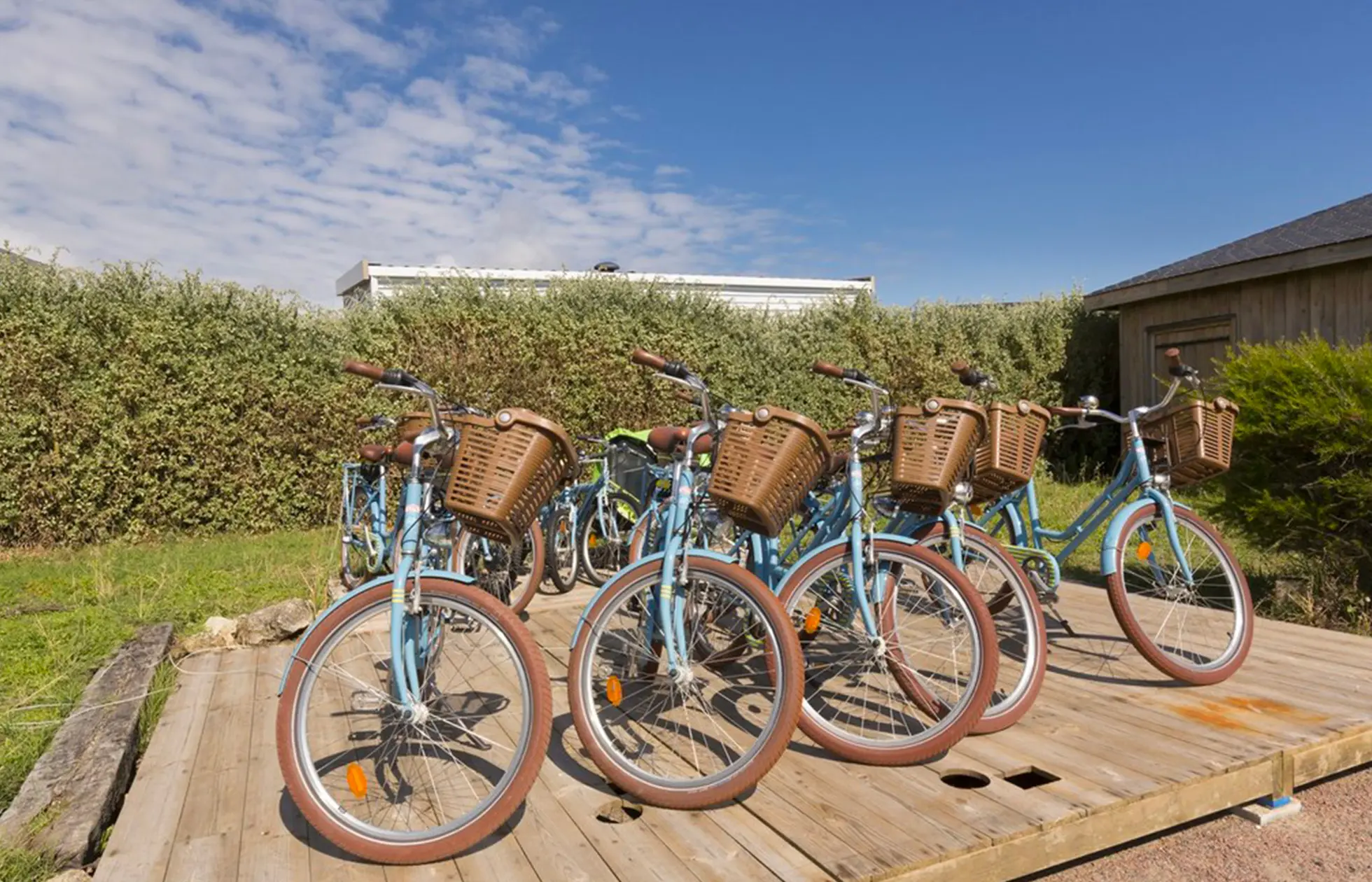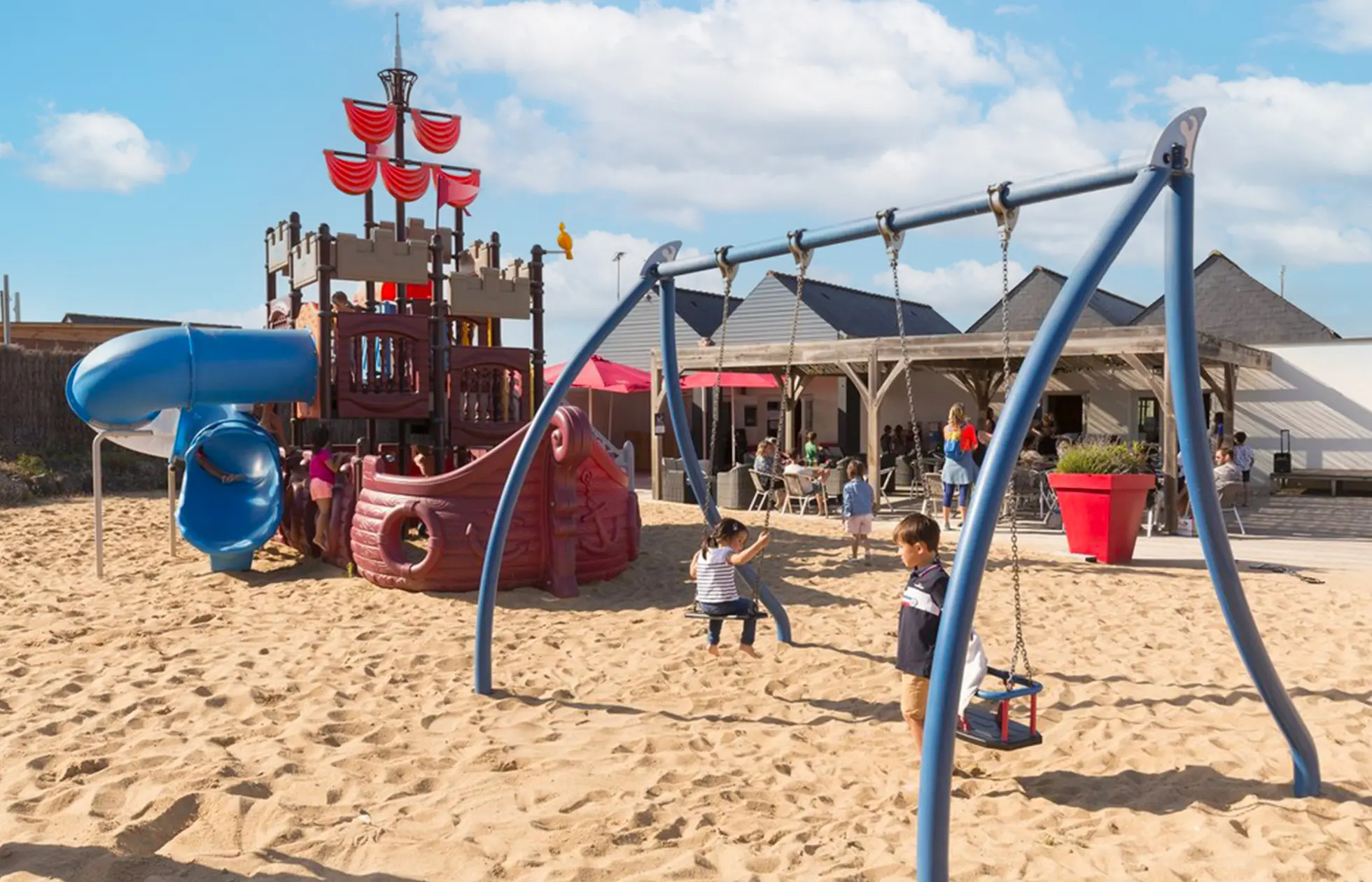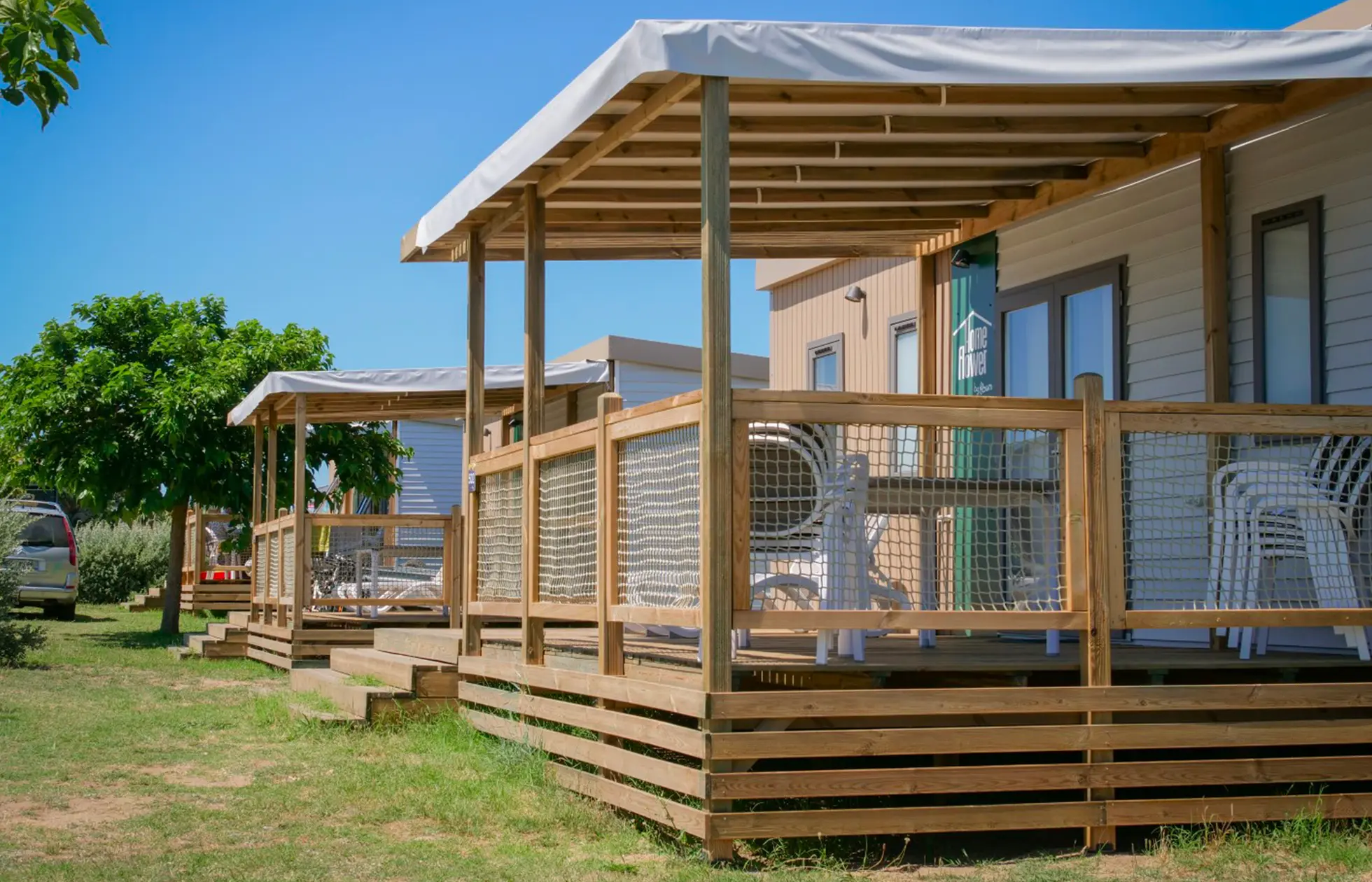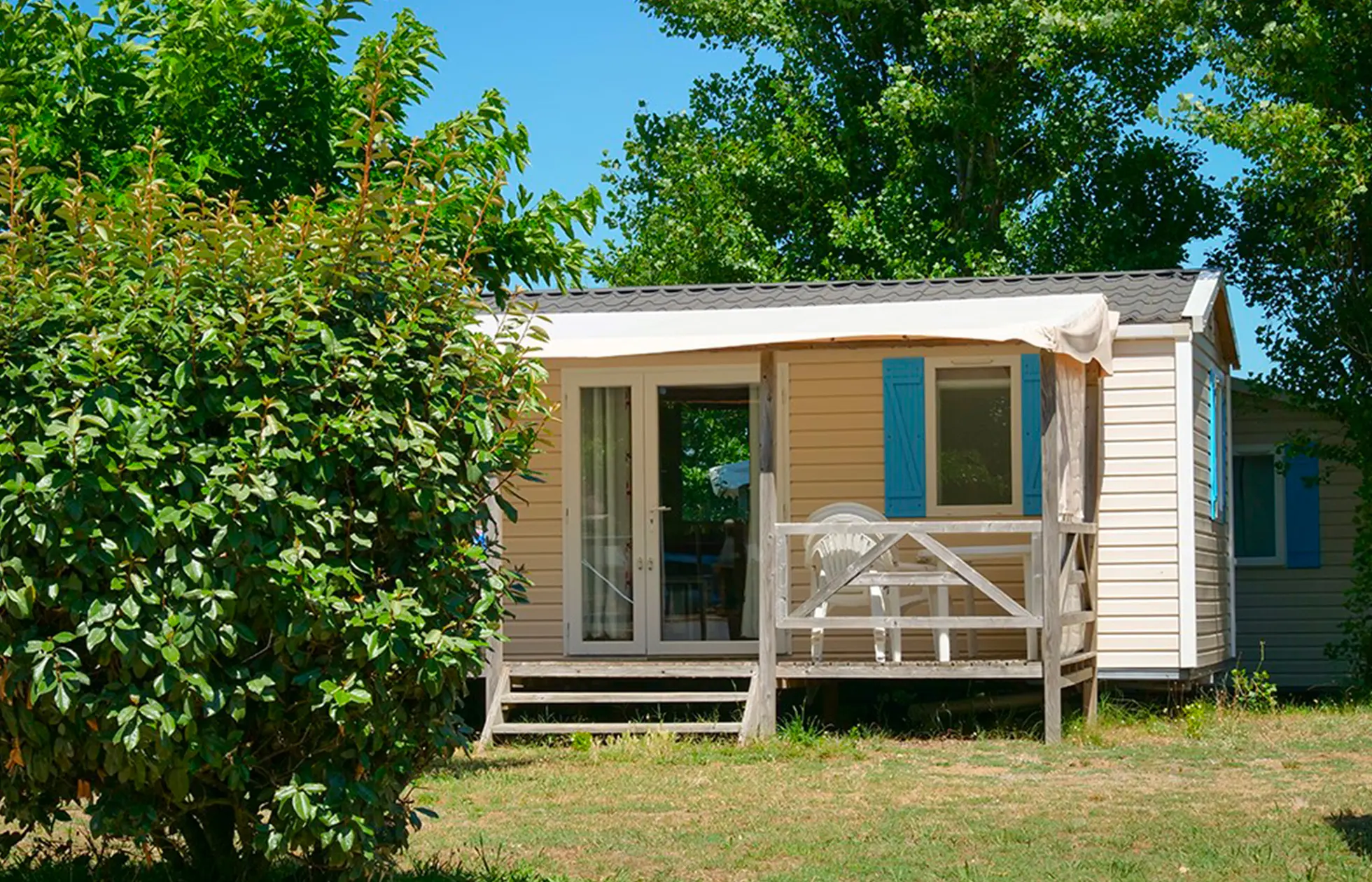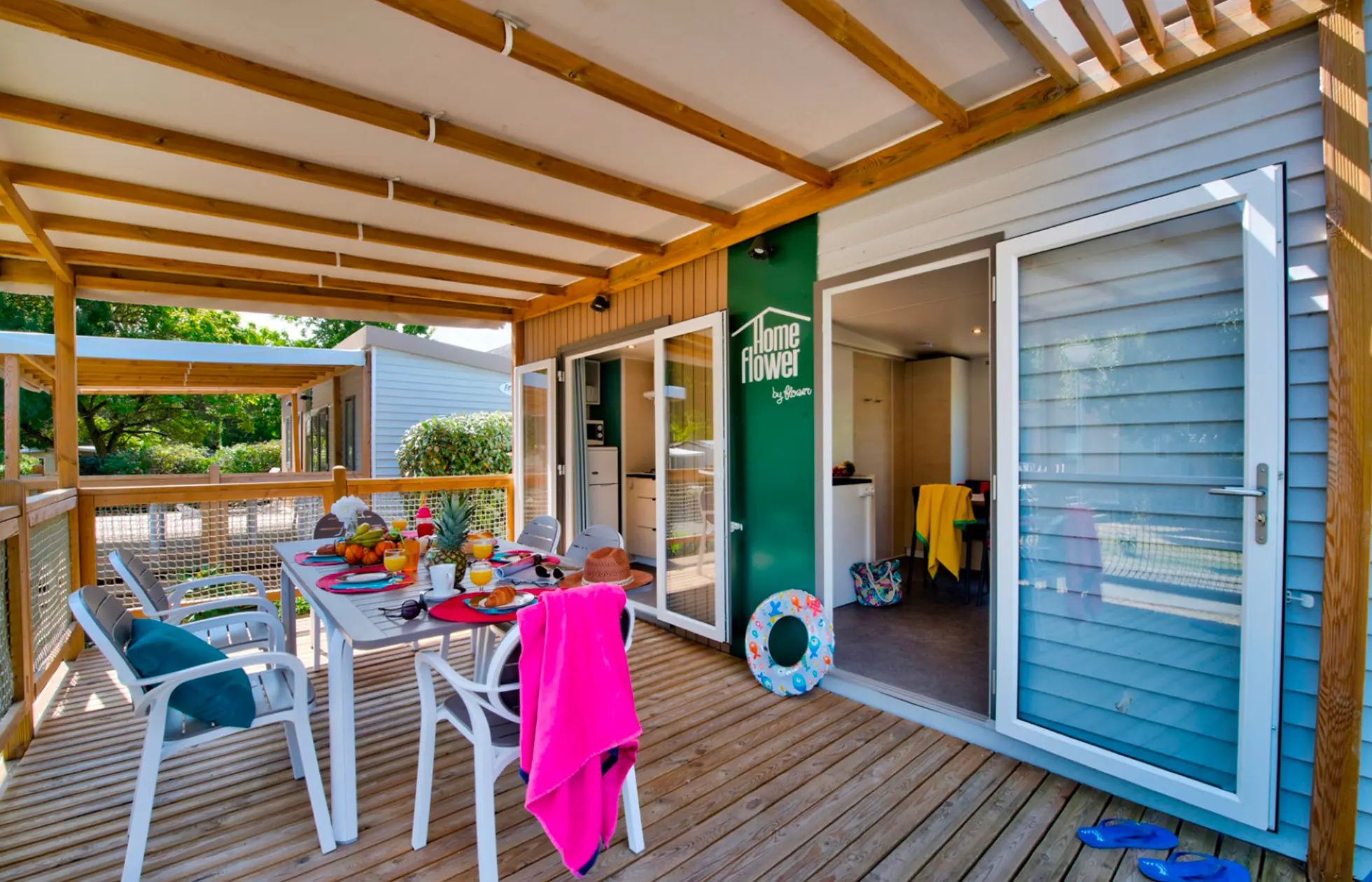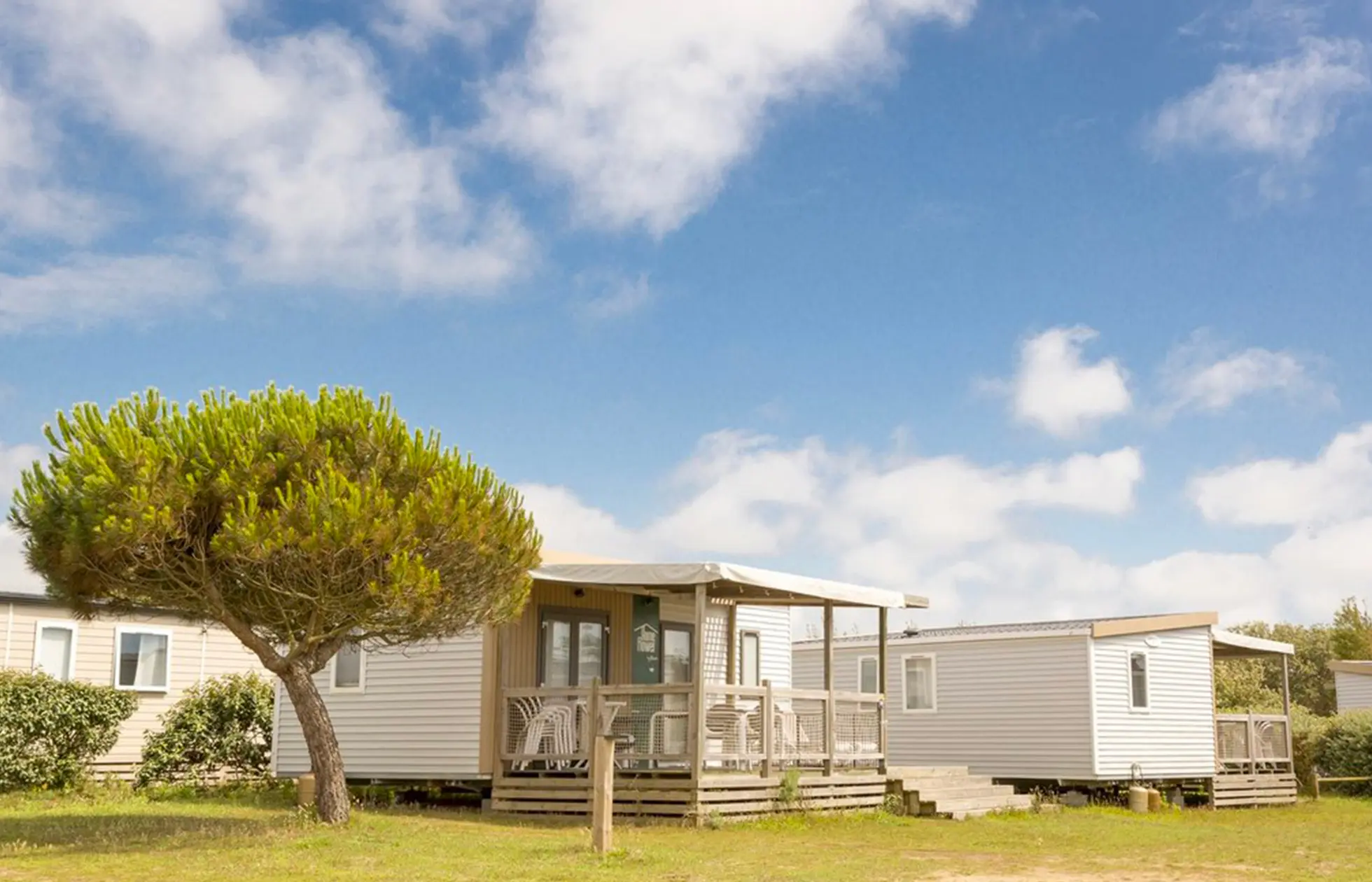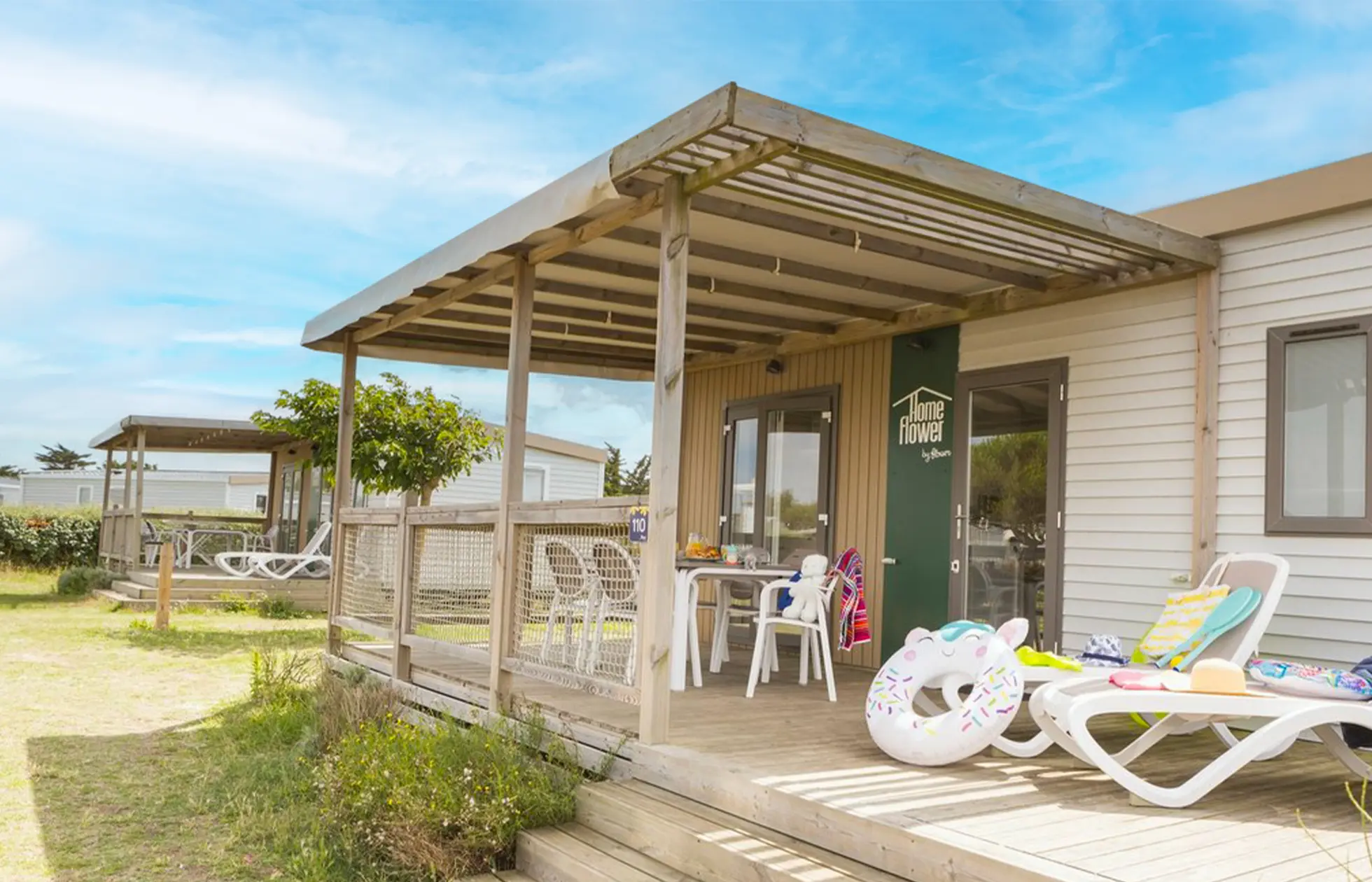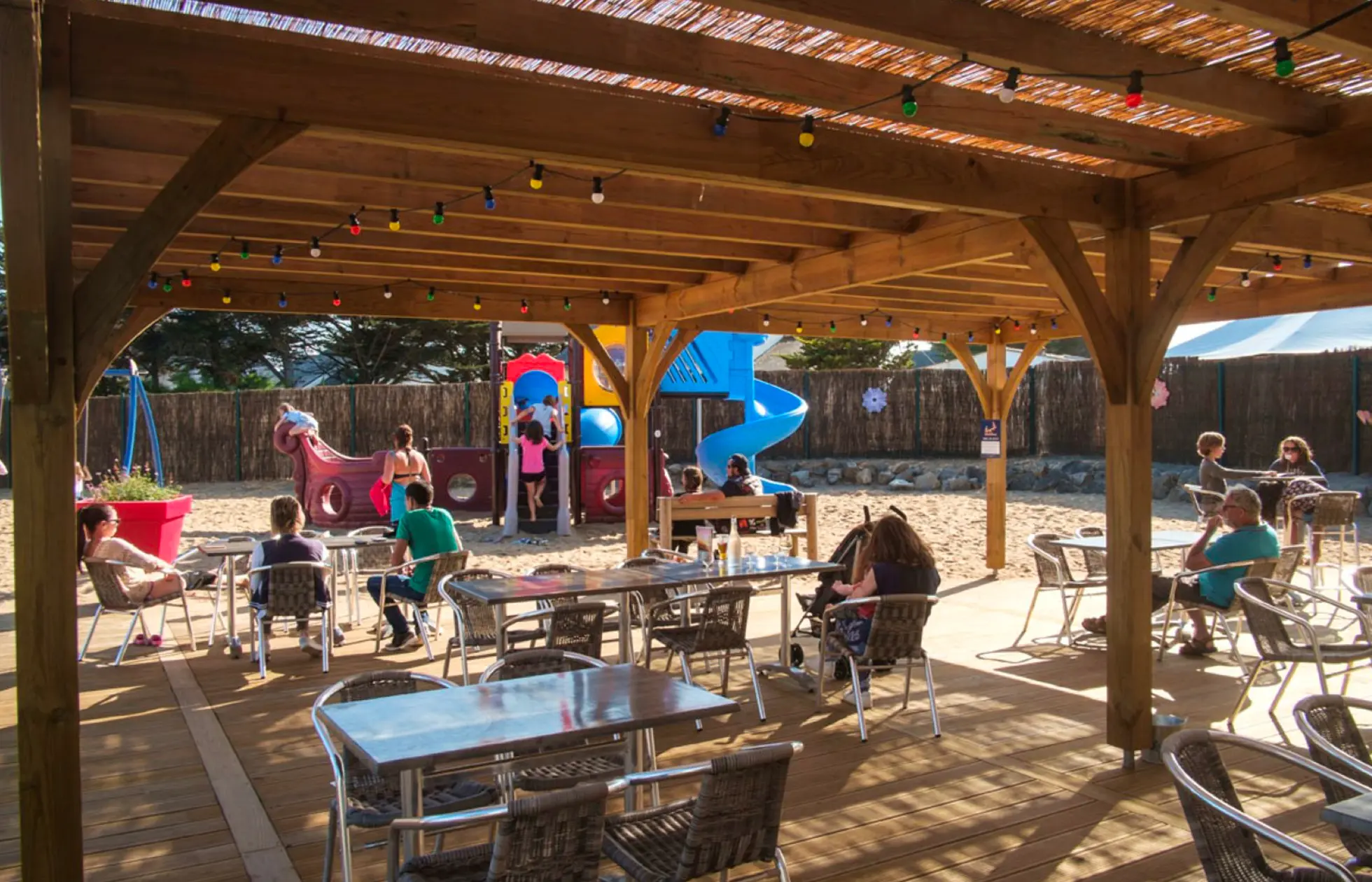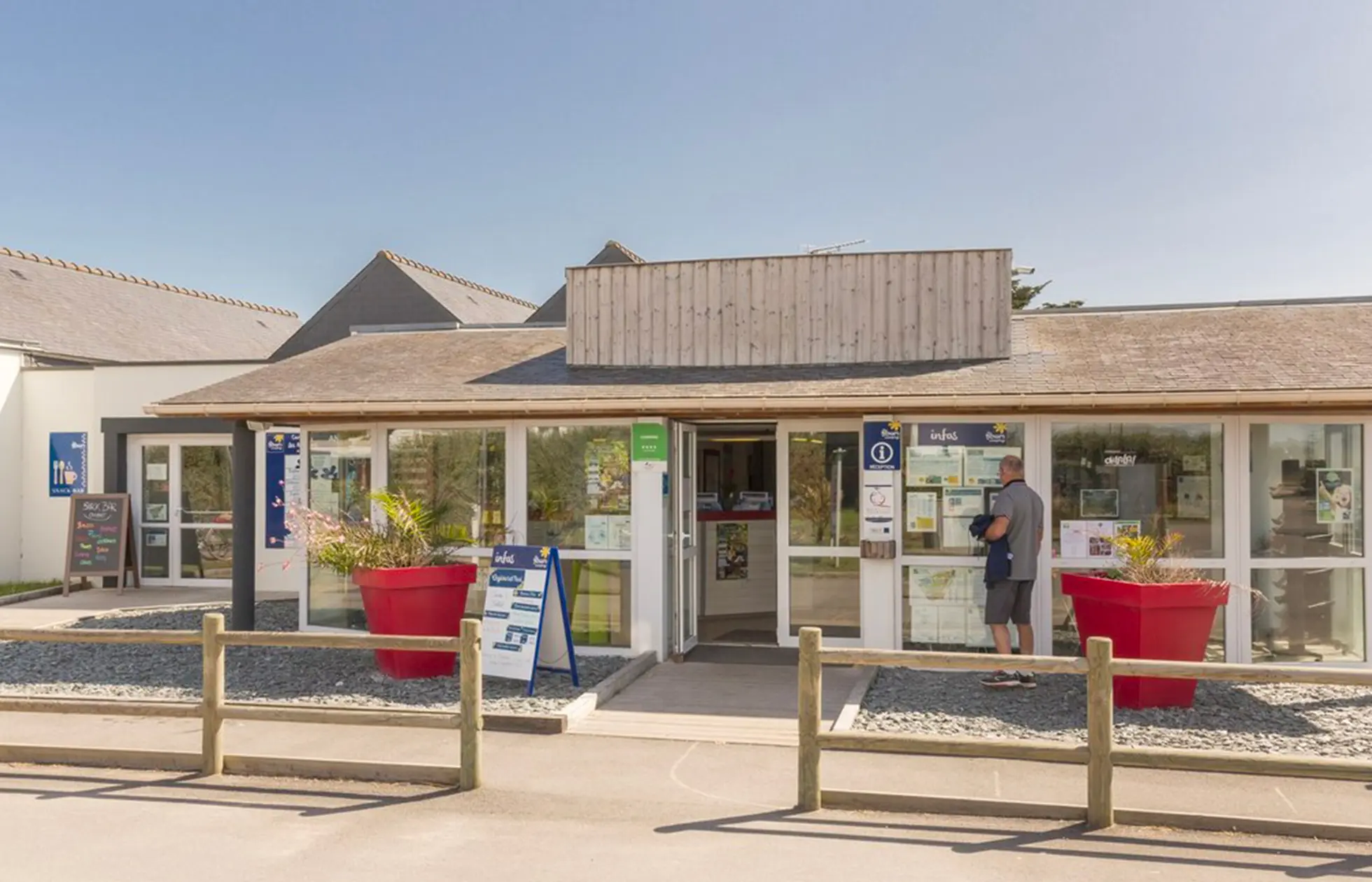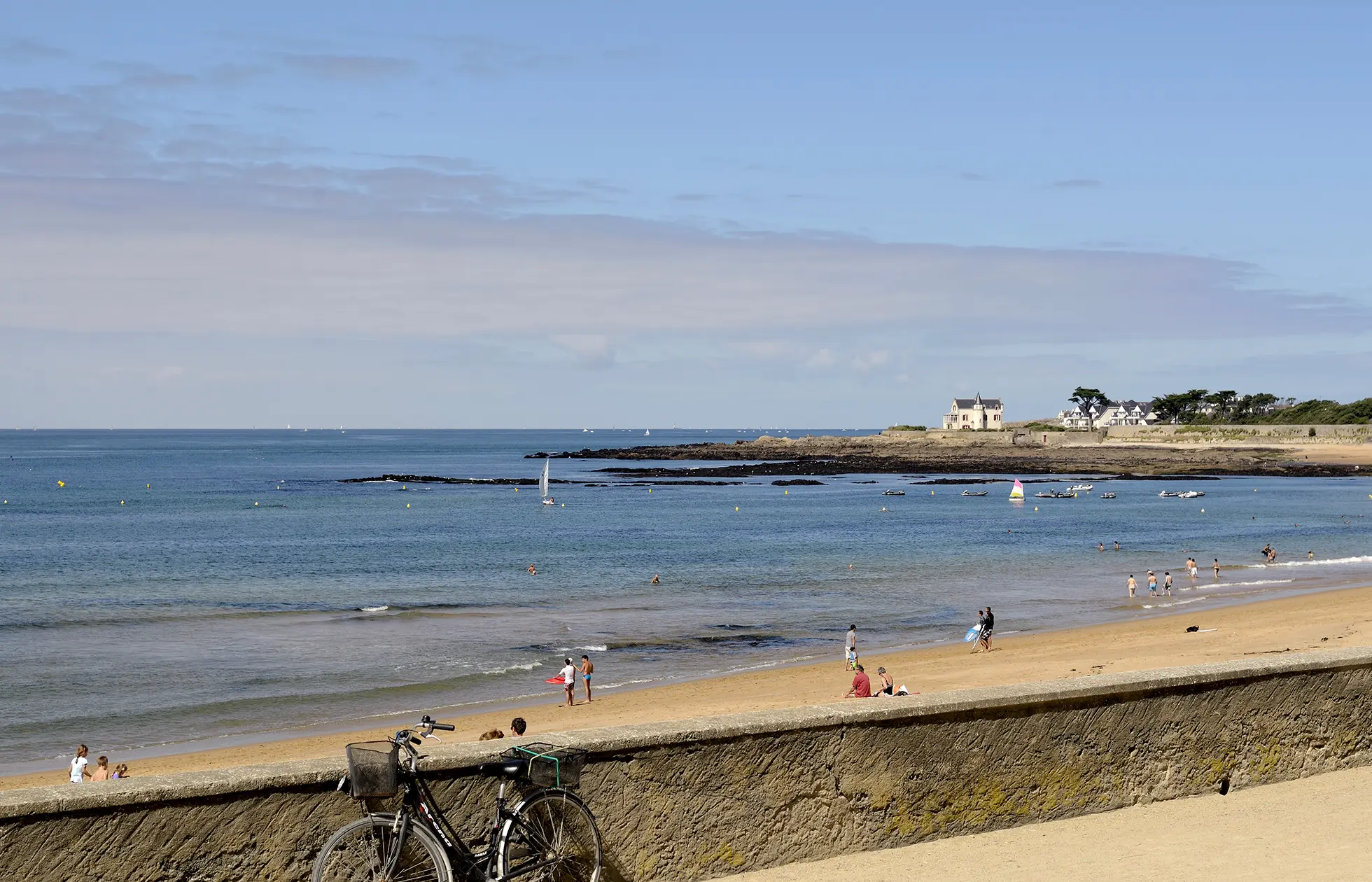 Campsite

Les Paludiers

Pays de la Loire - Batz-sur-Mer

There's nothing more typically "Atlantic" than Batz-sur-Mer with its long sandy beaches, characteristic fishing villages and local festivals.
From 15/04/2023 to 22/04/2023
Campsites with lagoon-style pools
Come and soak up the sun on the shores of one of our lagoon pools! Little corners of paradise with a tropical feel, they offer the ideal place to relax and unwind as you sip a cocktail from the comfort of your deckchair! No need to travel half way round the world for your island paradise, you'll find everything you need here!
The gentle slope leading down into the water promises all the pleasures of swimming in the sea. Everyone can paddle about, sit or even lie down in the water… And, of course, children can enjoy all their water fun in complete safety. So don't delay, book now and try it out for yourself. We know you'll love it! Enjoy a taste of paradise and dip your toes into its clear blue waters at one of our campsites with lagoon pools.
Whether it's your first time or you're coming back for more, our Flower campsites with lagoon pools, Le Petit Paris and Les Paludiers are waiting to welcome you.
Find the answer

to your questions
Find the answer

to your questions
If you need information for your next stay, this is the place to look! Take a look at our frequently asked questions - the answer is bound to be there.
Go to the FAQ
Stay up-to-date

with the newsletter