2
Campsite

matches your search
Campsites

match your search
Shall we refine the search?
At Flower Campings, we have more than 120 campsites in France's most beautiful regions. Choose your favourite place to suit your wishes and budget for your next holiday! Why not rent a mobile home in Loire-Atlantique? You'll find all the facilities you need for a good time, and our campsite staff will help you discover the hidden secrets of the region.
Your mobile home in Loire-Atlantique is a perfect base for exploring the surrounding area. Head to Saint-Nazaire and enjoy the Escal Atlantic museum, immersing yourself in the dramatic world of the great ocean liners. Prefer to lose yourself in nature? Go to the forest of Gâvre, which spreads over 4460 hectares, making it the largest forest massif in Loire-Atlantique. Other sights to see include the Jules Verne Museum in Nantes, the Planète Sauvage Animal Park, the Océarium de Croisic, the Ramparts of Guérande, the Boissière du Doré Zoo and the Nantes Vineyard Museum. You can also just relax with a route through the vineyards, passing through the beautiful village of Clisson.
2
Campsite

matches your search
Campsites

match your search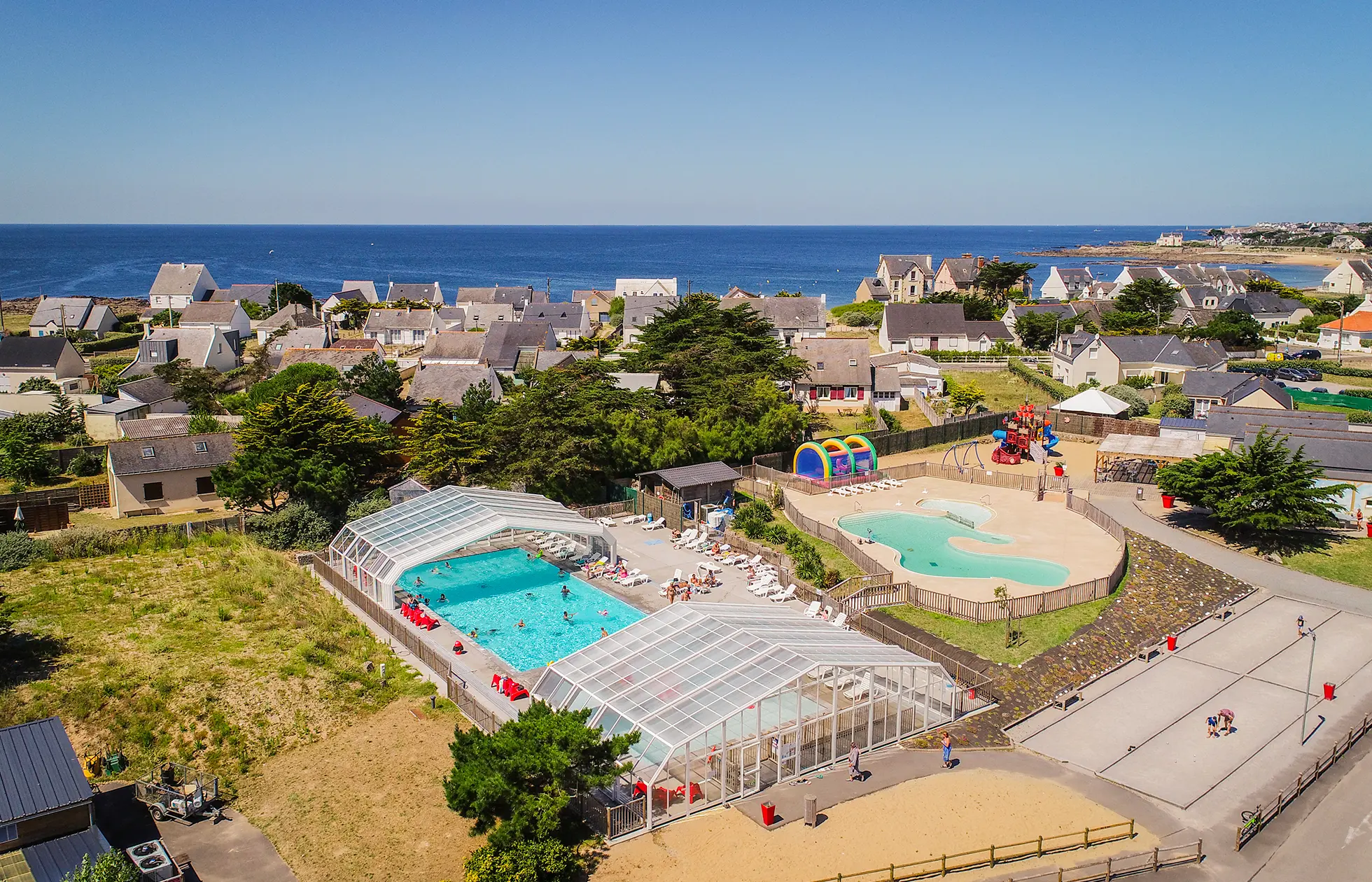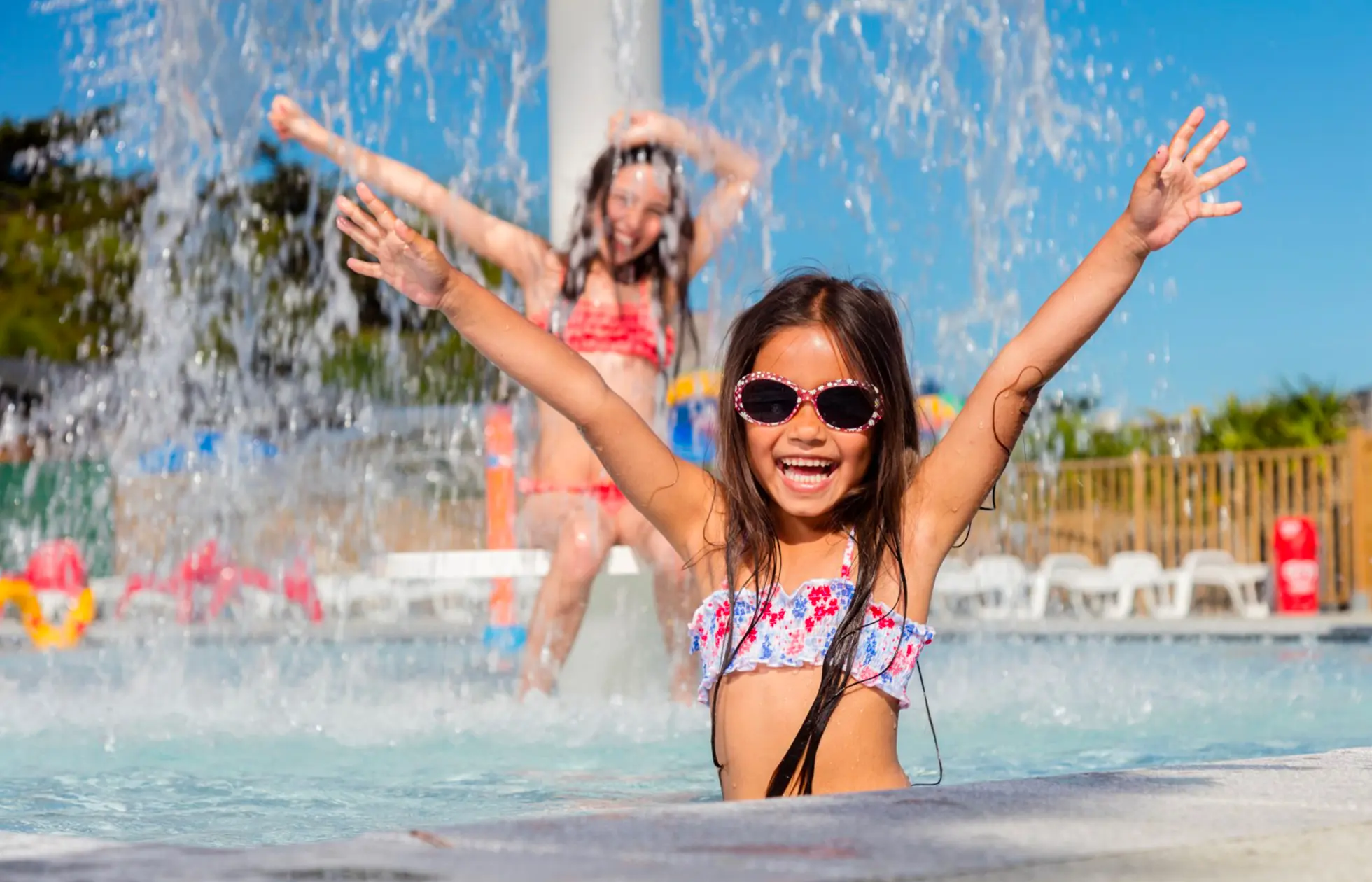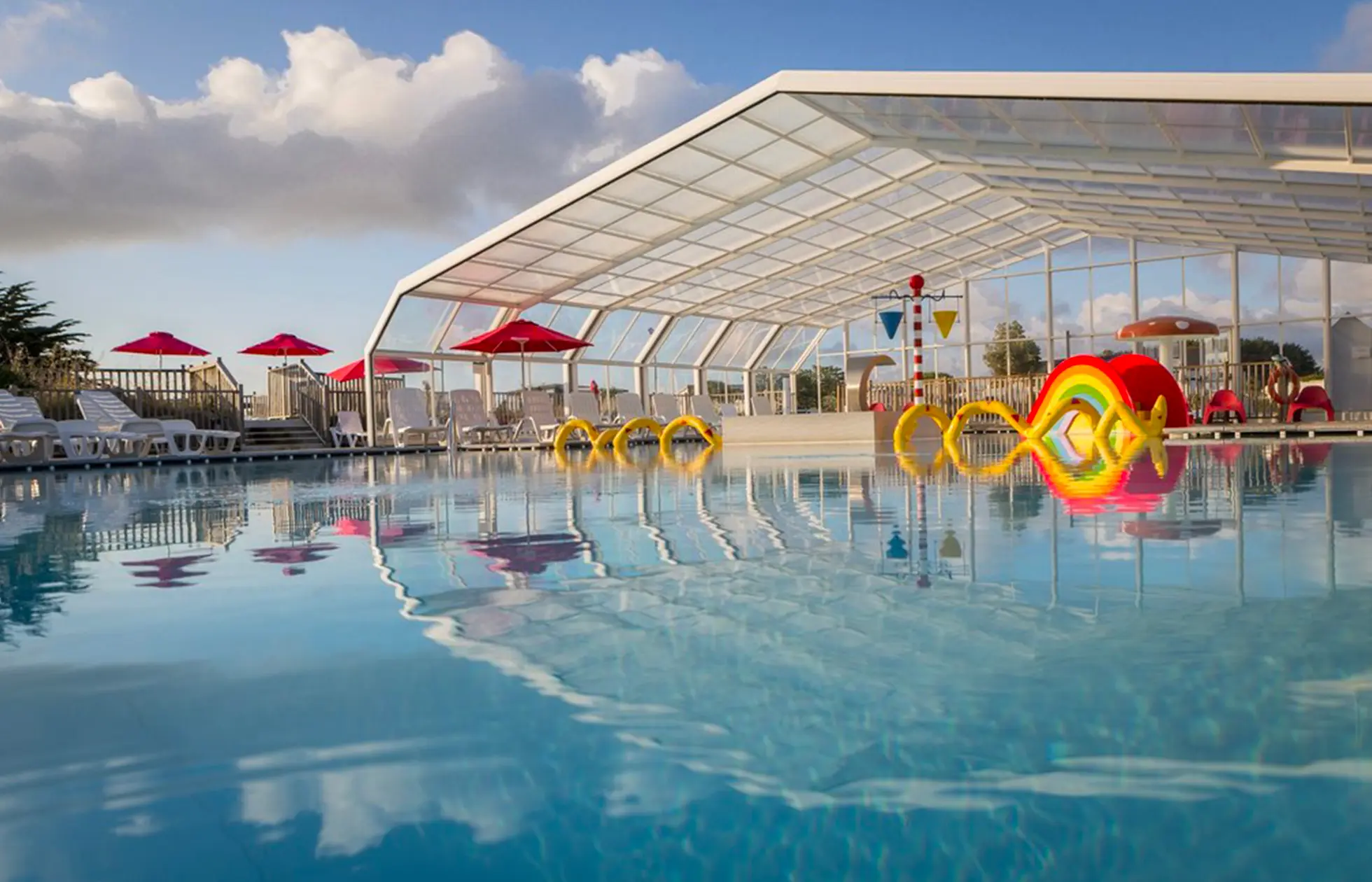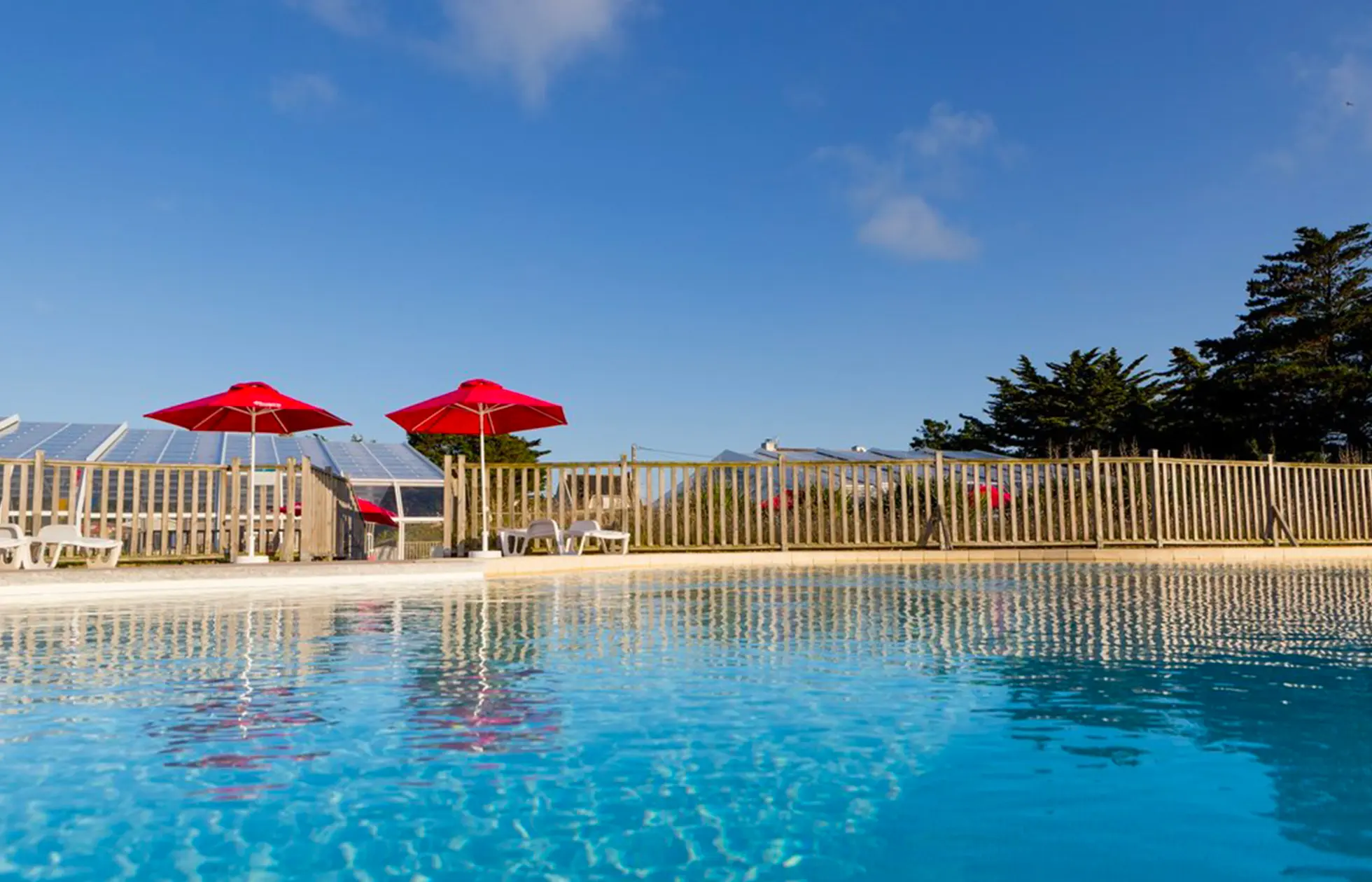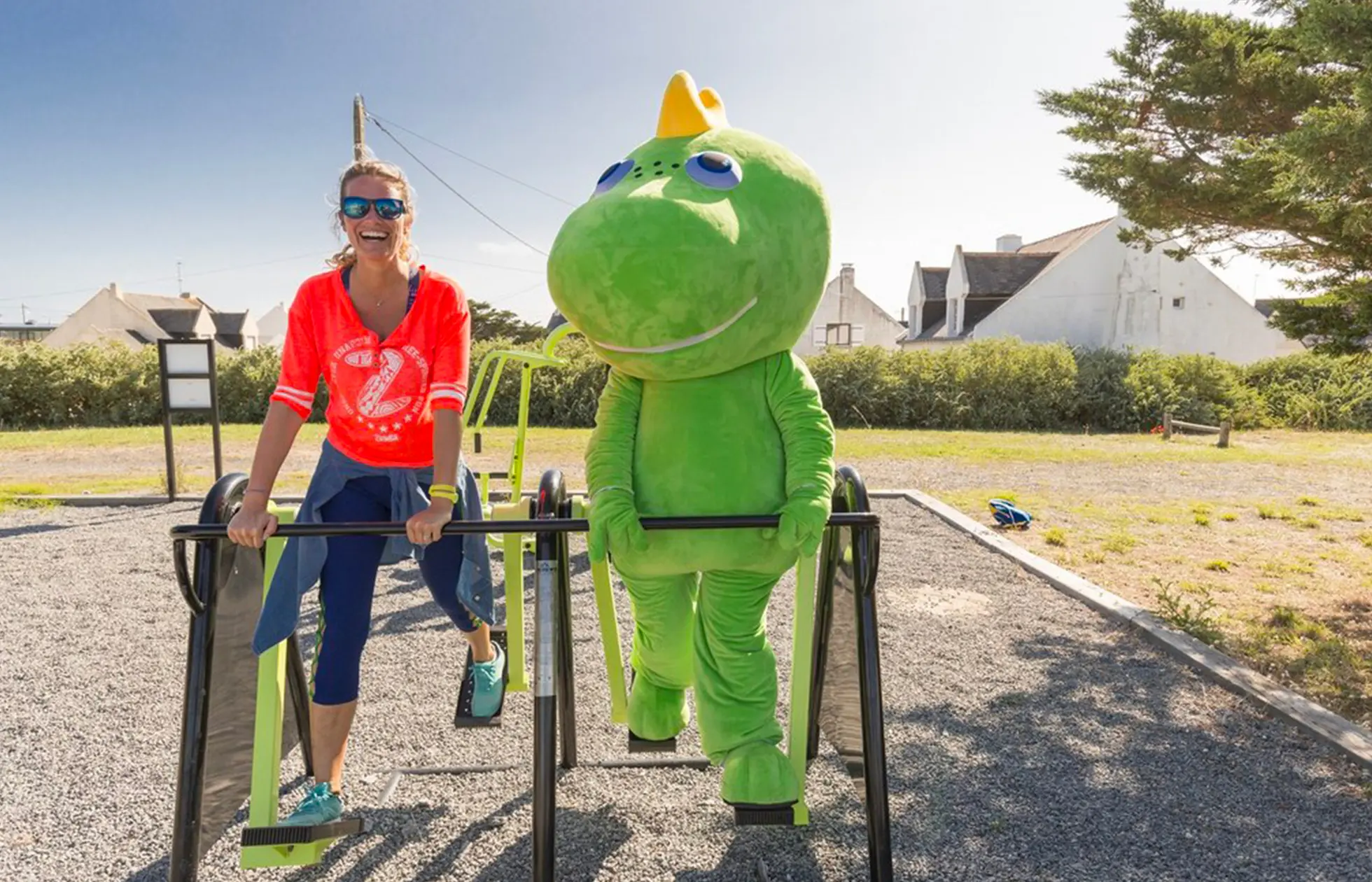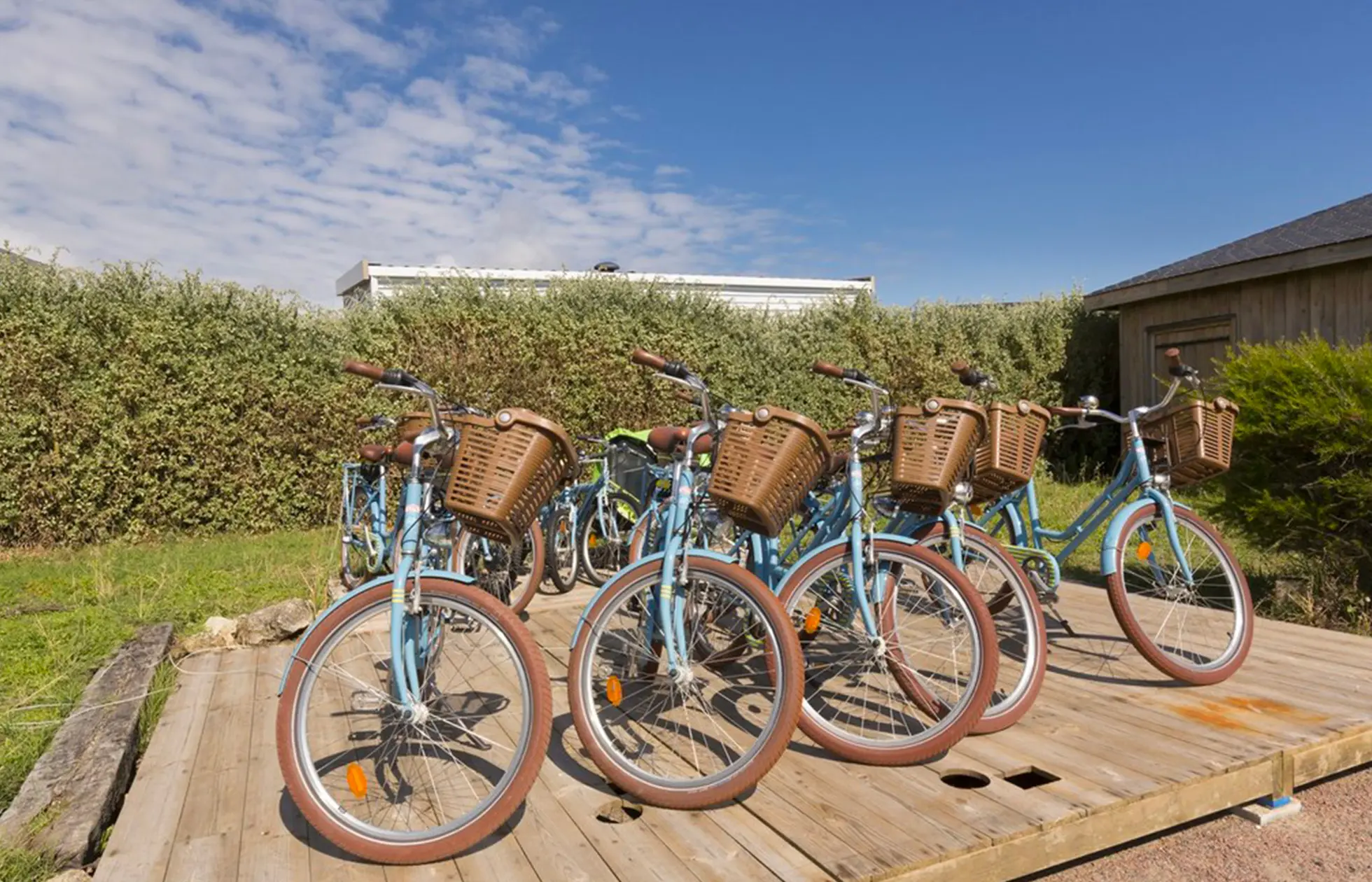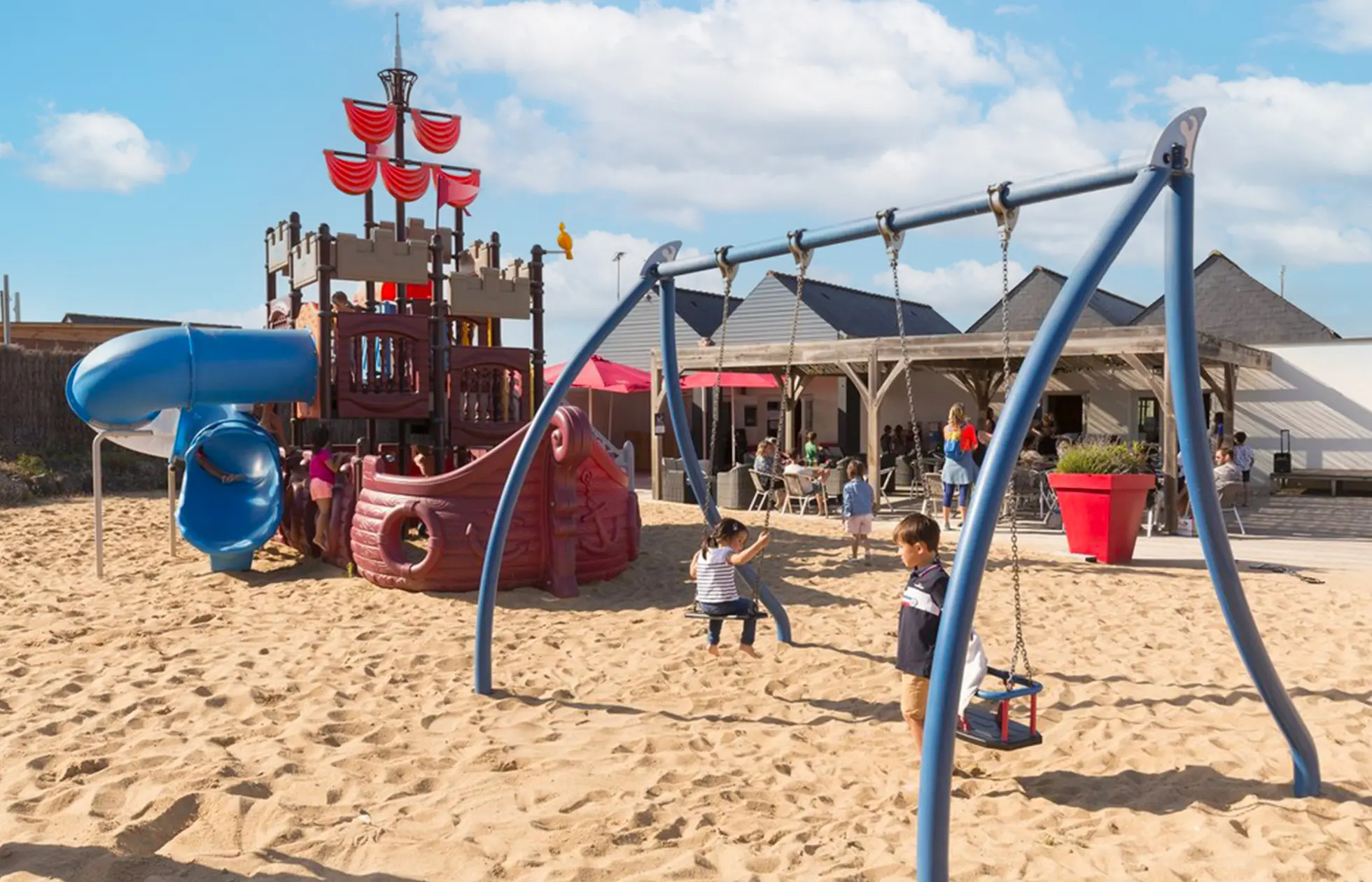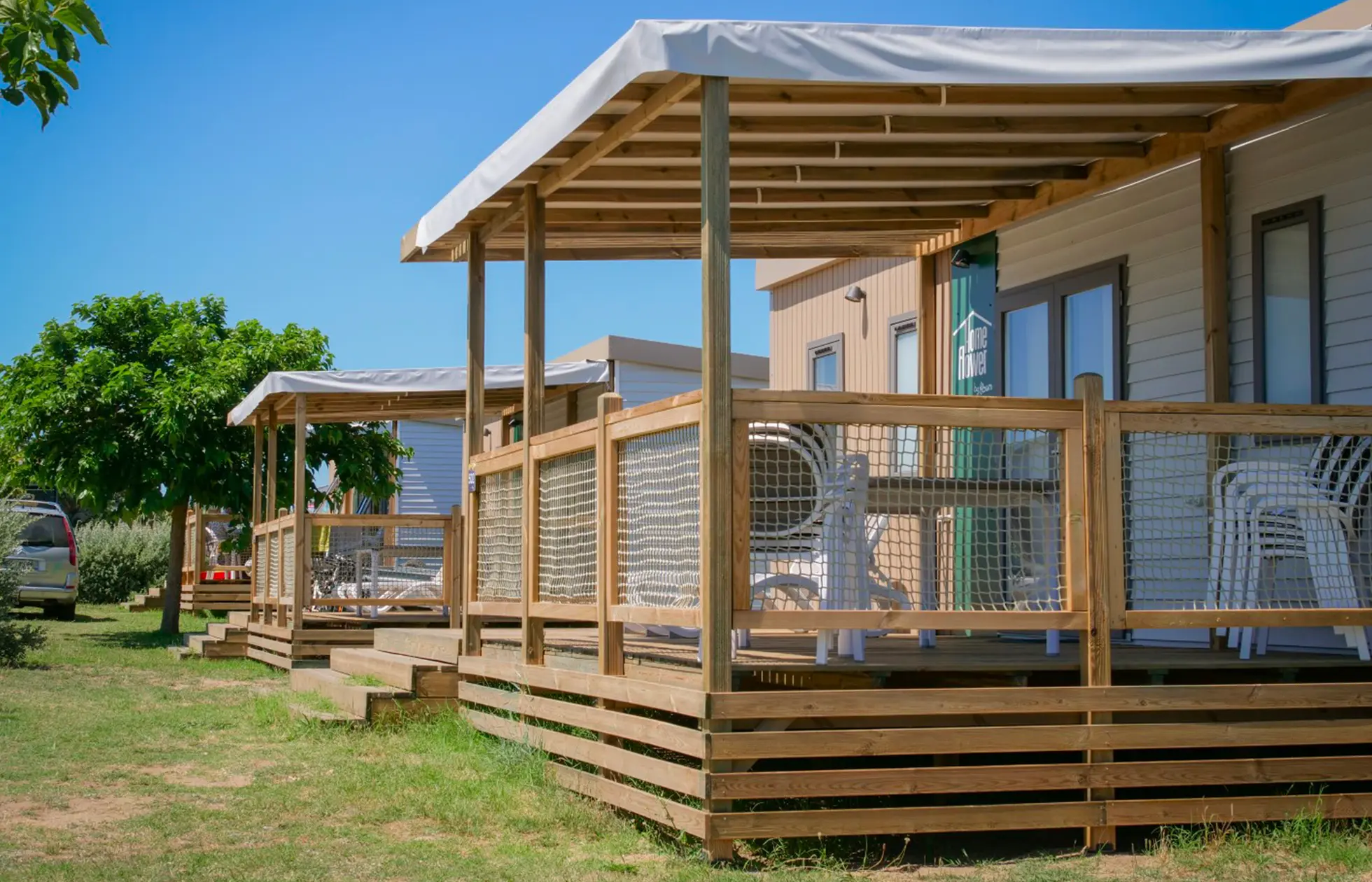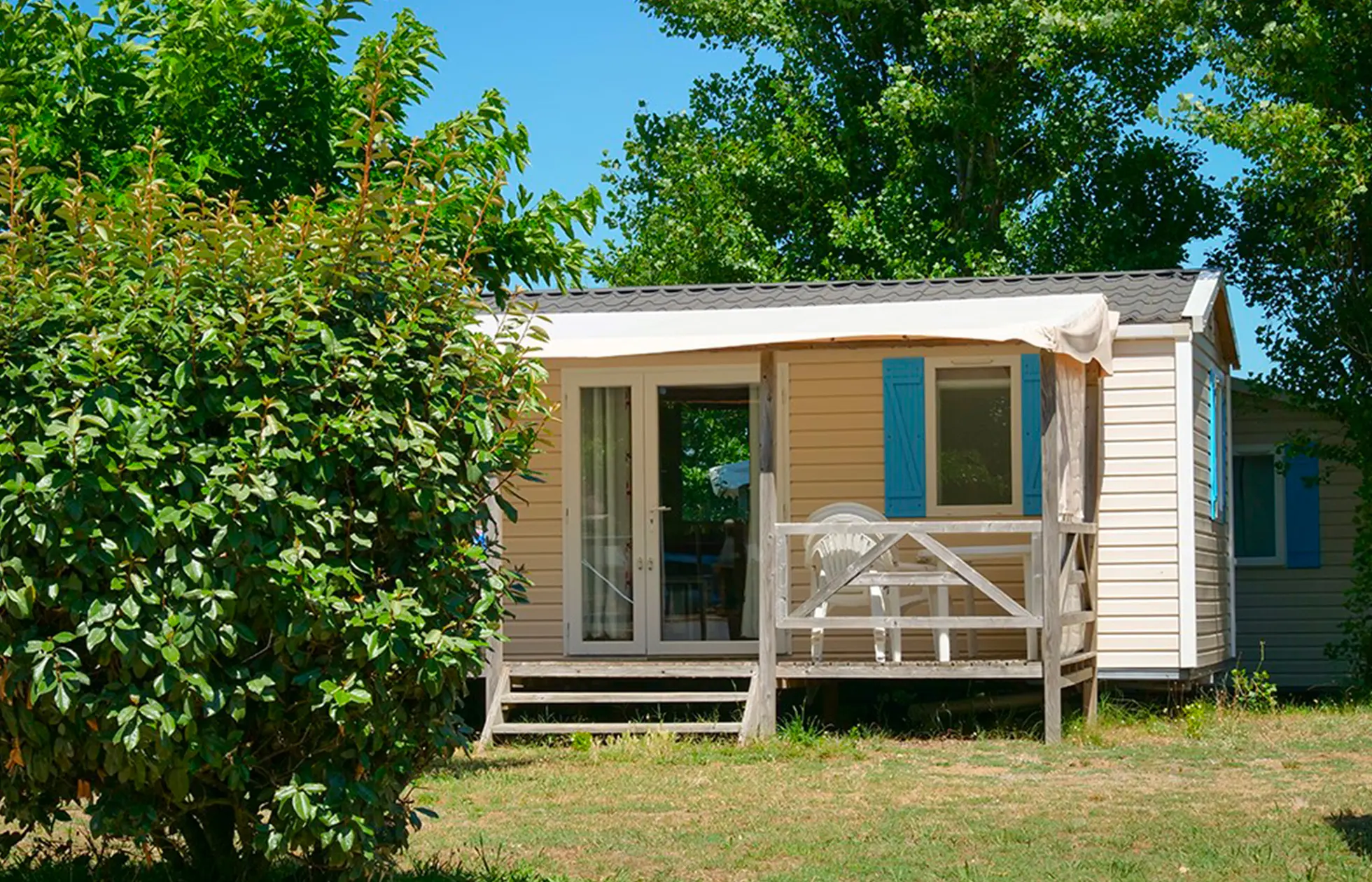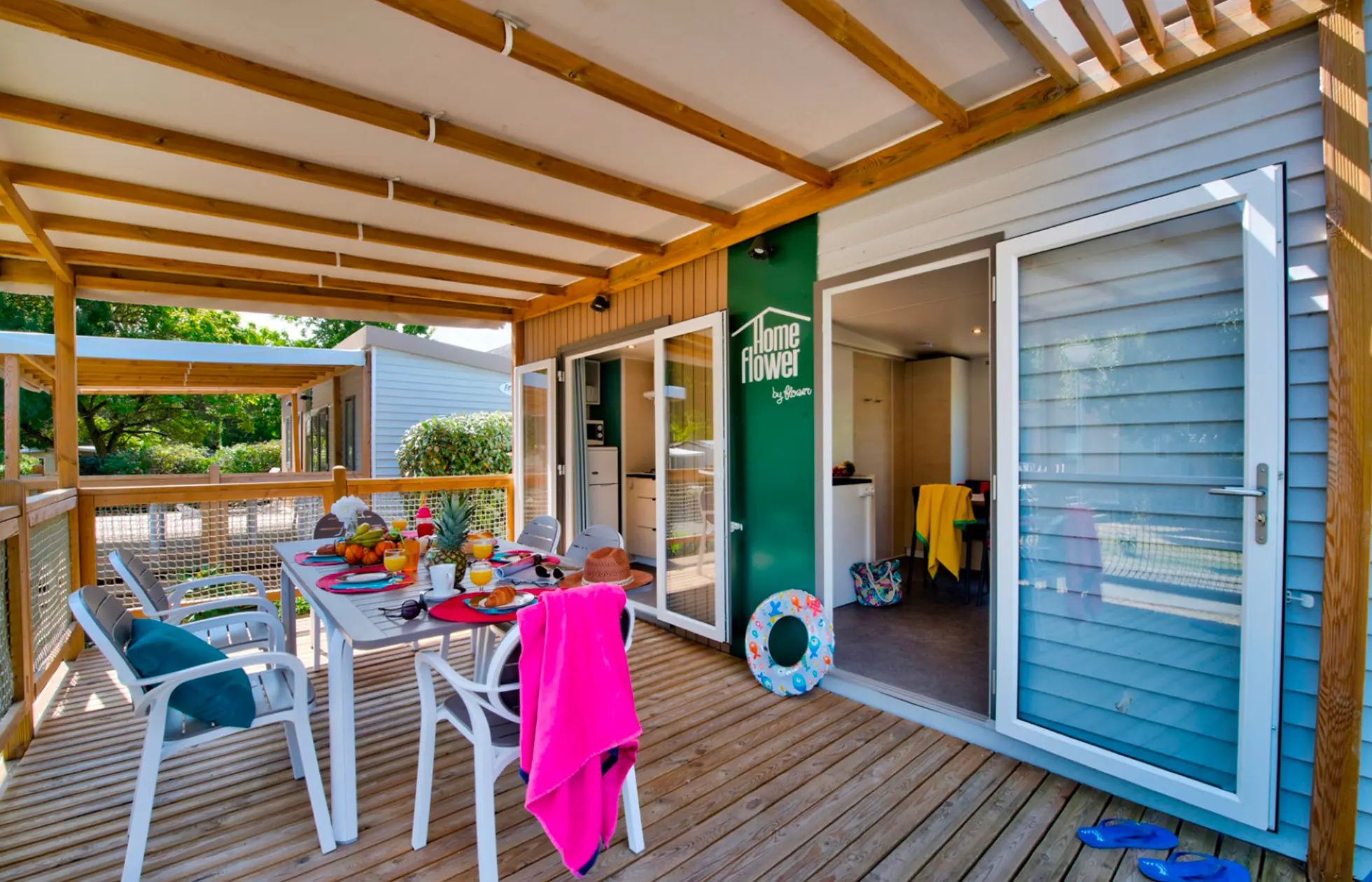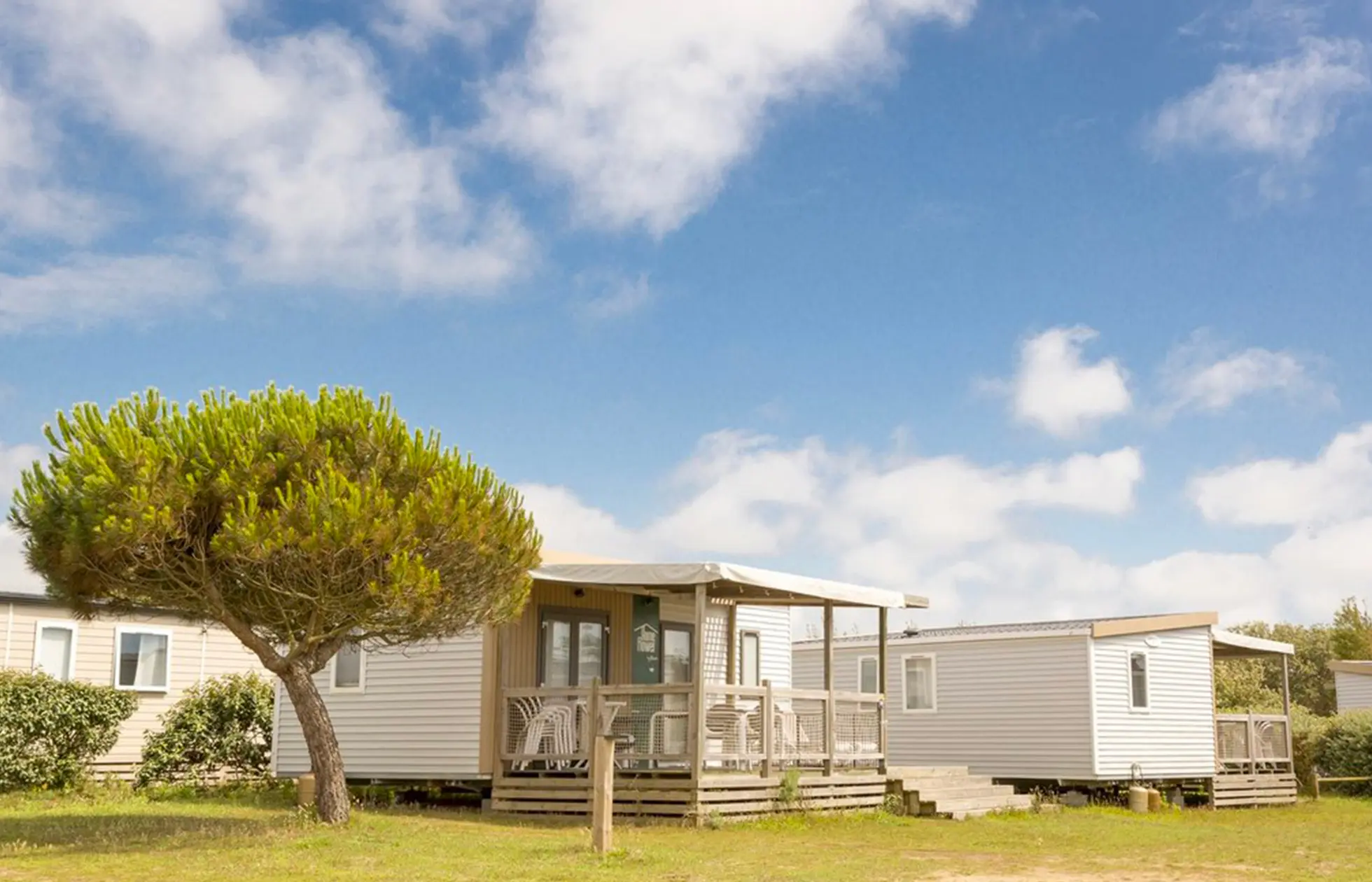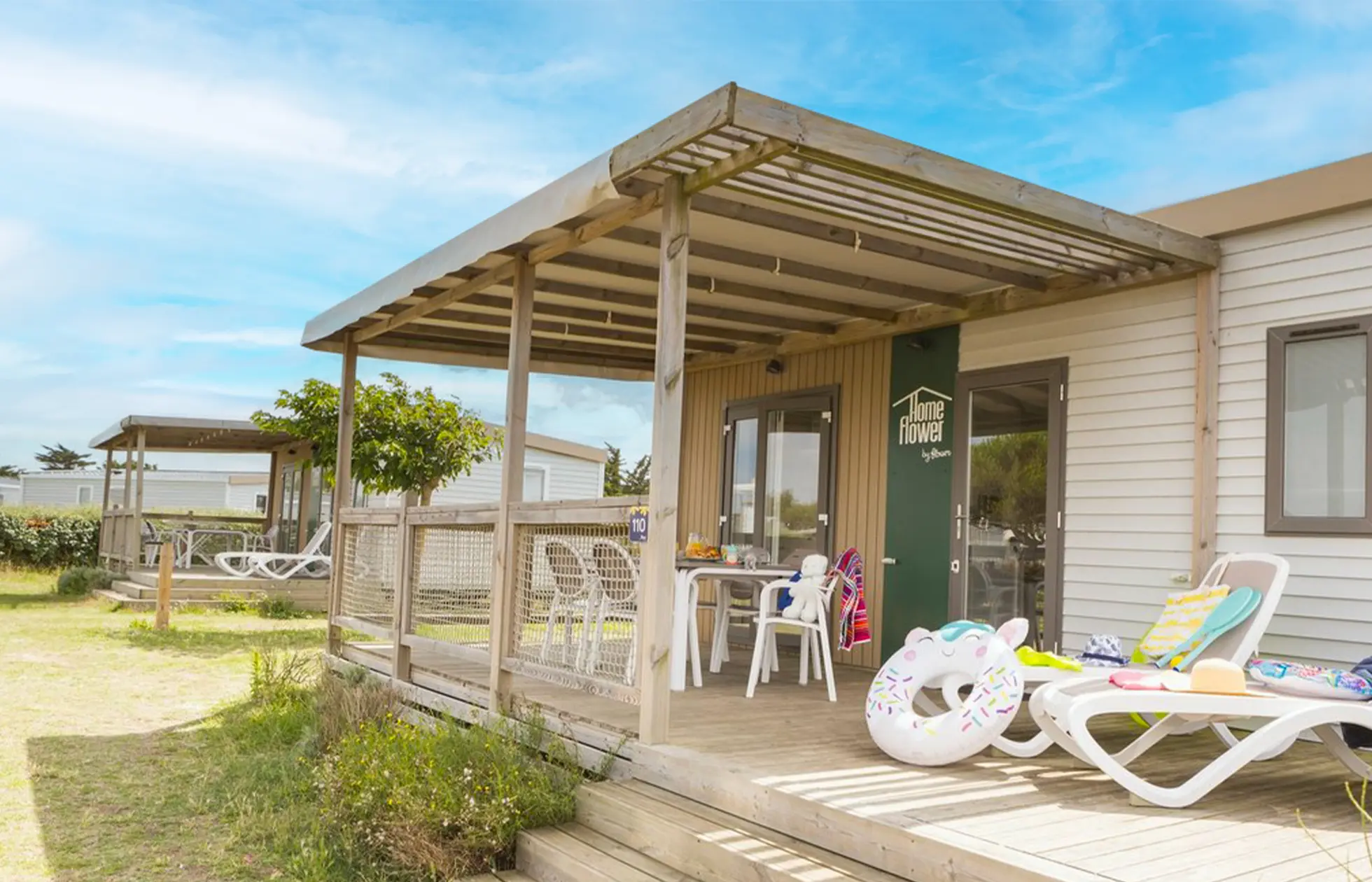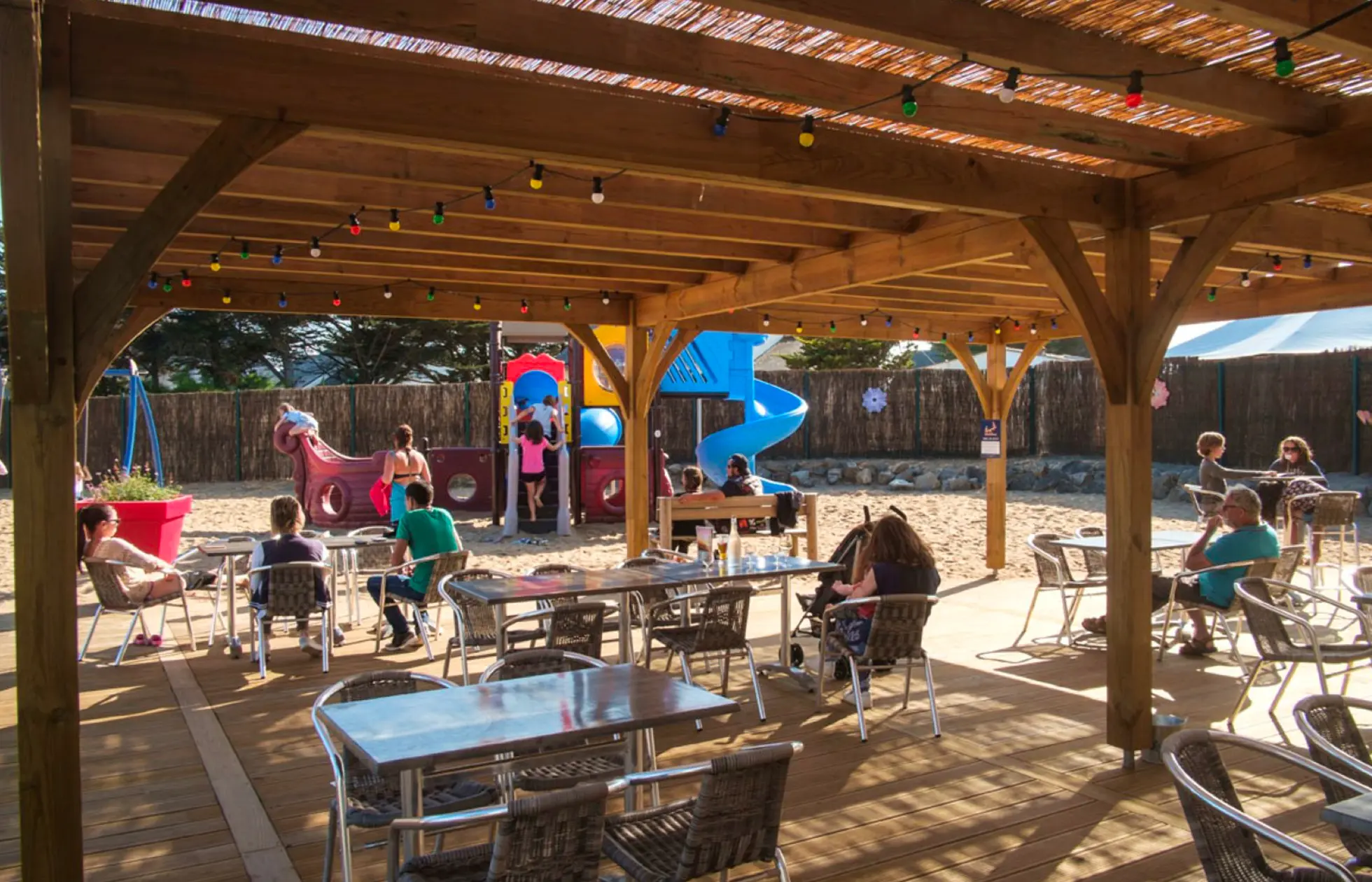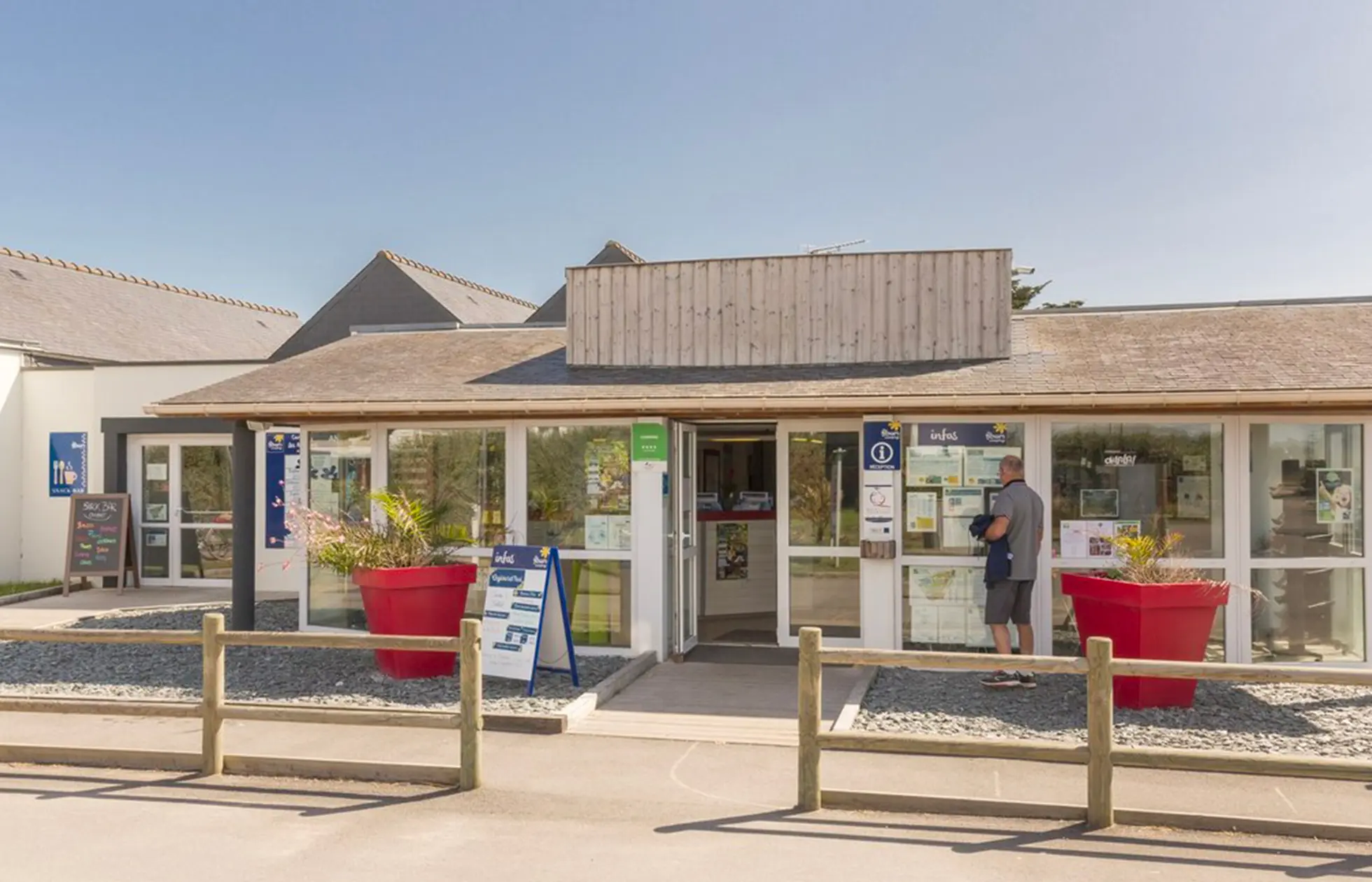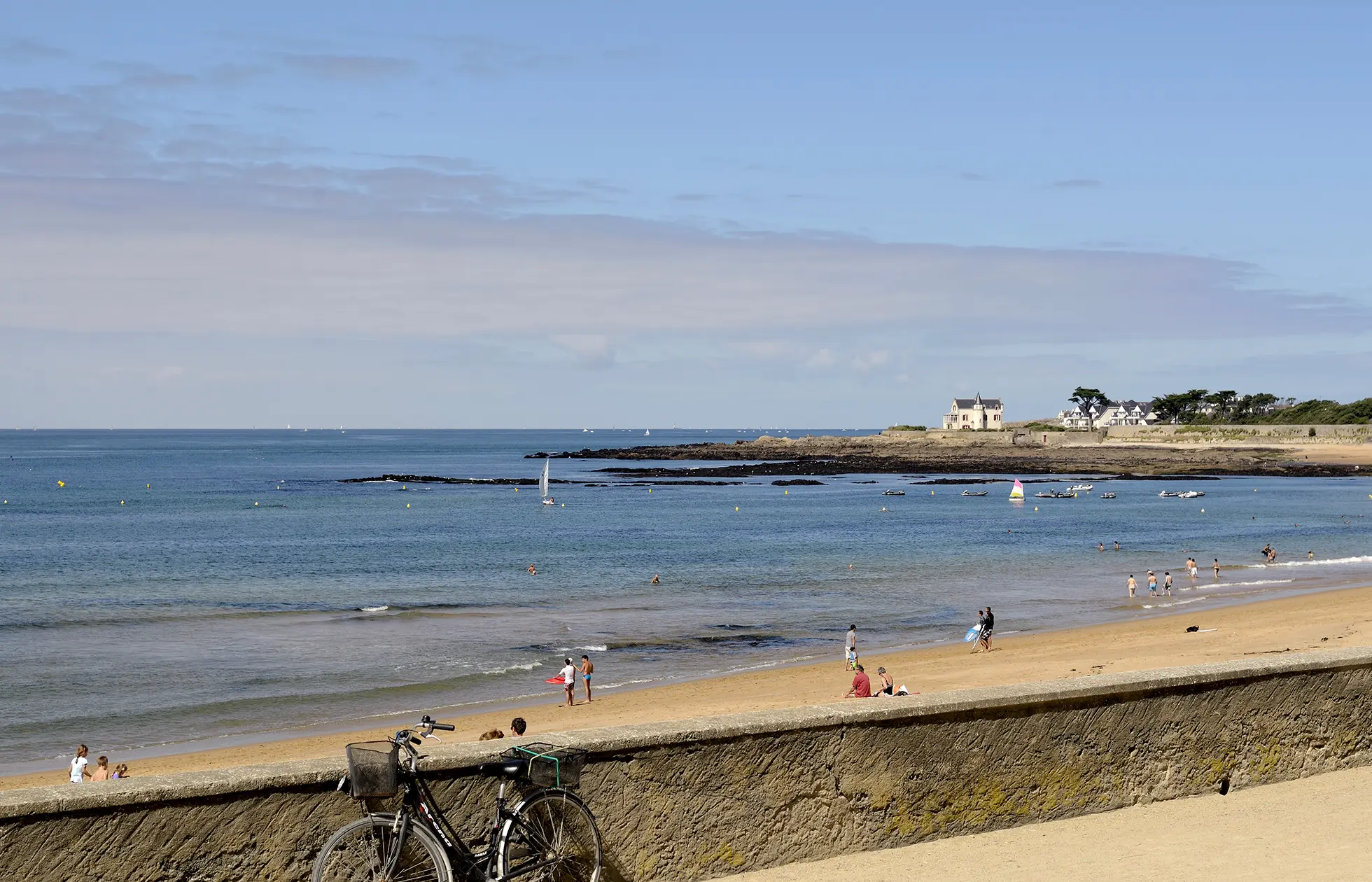 Campsite

Les Paludiers

Pays de la Loire - Batz-sur-Mer

There's nothing more typically "Atlantic" than Batz-sur-Mer with its long sandy beaches, characteristic fishing villages and local festivals.
From 15/04/2023 to 22/04/2023
Campsite

La Guichardière

Pays de la Loire - La-Plaine-sur-Mer

Sea, sand and seafood close to Pornic in Loire-Atlantique.
From 15/04/2023 to 22/04/2023
Our campsites with mobile homes in Loire-Atlantique by the sea
Find your mobile home rental at one of our natural campsites in Loire-Atlantique, surrounded by flowers and greenery. The 4-star Les Paludiers campsite in Batz-sur-Mer on the Guérande peninsula lets you choose the mobile home that best suits you: from 18 to 32 m², with 1 to 3 bedrooms and just a few steps from the beach. The campsite is surrounded by beautiful, wild nature: long beaches and the salt marshes of Guérande and Le Croisic. The 3-star La Guichardière campsite in La Plaine-sur-Mer has mobile homes to suit every visitor. All of them are equipped with a television, a covered terrace and all the comforts you need for a great stay.
Your camping holidays or short stays in Loire-Atlantique
You'll have an unforgettable time in Loire-Atlantique. Visit La Baule, home to the longest beach in Europe. You're sure to enjoy the salt air, the thalassotherapy treatments and the incredible seafood restaurants. Eat the catch of the day, or treat yourself to a decadent salted caramel pancake. Follow the coast to admire the beautiful landscapes and charming villages of the Guérande peninsula. The historic heart of Guérande is a short distance from La Baule. Here, you can discover the fascinating secret of salt harvesting. Follow the Voie Verte, the coastal footpath along the Côte Sauvage du Croisic and the Côte de Jade. Then, spend a day exploring the canal that goes from Nantes to Brest with its locks and barges. There are also plenty of great castles to explore, including Châteaubriant, Clisson, Goulaine and the castle of the Dukes of Brittany.
When it comes to food, you're in for a real treat. Your head will be spinning at the sheer amount of delicious regional dishes waiting for you. Take advantage of the great deals for couples on holiday near Nantes. Buy freshly caught seafood at the markets and cook for yourself in your mobile home in Loire-Atlantique. Alternatively, you can dine out at one of the many fabulous restaurants. Try traditional dishes like shad stuffed with sorrel, bouilleture de la Loire, cotriade, sea lamprey, Bouchot mussels or Breton quiche. You'll be spoiled for choice with every menu, with dishes like chouée, biguénée, bardatte, Nantes fouace, fressure, chicken in Breton cider and buckwheat galettes. Of course, you can't forget about the regional pastries, such as petit mouzillon and bottereau! Book your mobile home on the Atlantic Coast with Flower Campings today!
Find the answer

to your questions
Find the answer

to your questions
If you need information for your next stay, this is the place to look! Take a look at our frequently asked questions - the answer is bound to be there.
Go to the FAQ
Stay up-to-date

with the newsletter